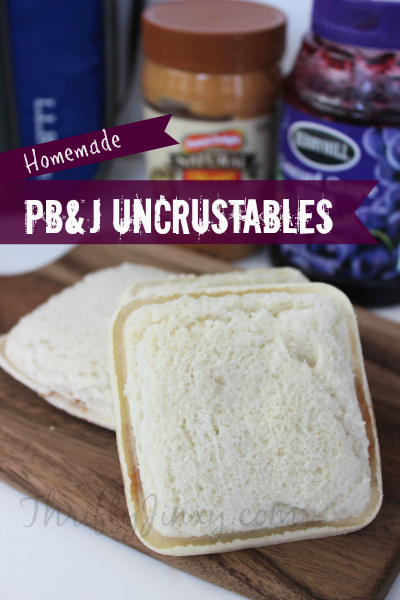 I have to say this may not be so much a "recipe" as it is a "how-to". Whatever it is, kids love Uncrustables, but they have their drawbacks – number one being that they can be expensive!! If your kid is a big peanut butter and jelly fan they can go through a lot of these in a hurry and the price can really add up. BUT, with a simple tool and some basic, inexpensive ingredients, you can make them yourself, toss them in the freezer and save a LOT of money!
To make these easily, we recommend a sandwich sealer. Check at your local store or you can find them here on Amazon. Technically you can also make these by cutting off the crusts with a knife and using a fork to crimp the edges, but it is so much easier with this tool that you will be glad you spent the $5 to get it. Especially once you see how much money you're saving by making your own Uncrustables rather than buying them!

Homemade Uncrustables PB&J Recipe
INGREDIENTS
Sandwich Cutter and Sealer
Bread
Peanut Butter
Jelly
Sandwich Bags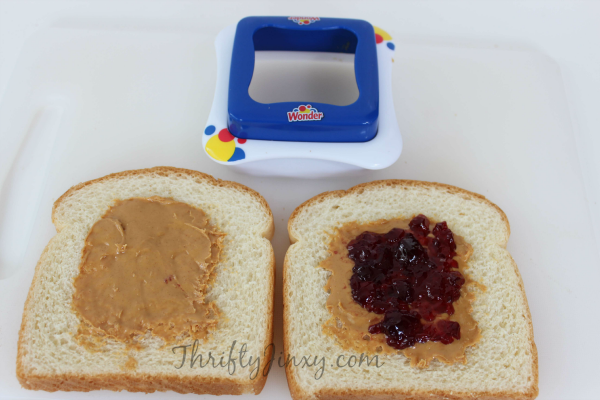 DIRECTIONS
Make sure you get bread that is large enough to trim without hitting the crust.
For each sandwich, get two slices of bread.
Spread peanut butter on each slice of the bread, being careful to stay in the center and avoid where the cutting and sealing occurs.
Apply jelly to the middle of one slice.
Place the peanut butter only slice on top of the peanut butter and jelly slice (peanut butter side down).
Place cutter on top of sandwich and press down firmly (make sure crust is completely cut away).
Remove crust while cutter is still in place.
Make sure you have pressed down completely on the blue center sealing piece.
Lift off cutter and place sandwich in sandwich bag and place in freezer.
Wonder Sandwich Sealer N Decruster (Colors may vary)

If you want to take the uncrustables to a whole other level, you can also try this panda-shaped sandwich cutter. It takes a lot more work because you need to fill in the eyes/face after you make your sandwich, but they ARE super cute! It might be worth it to get a reluctant eater to start eating the sandwiches in their lunch. There is a video on the product page you can watch to see exactly how it works.
Cute Panda Pocket Bread Cutter