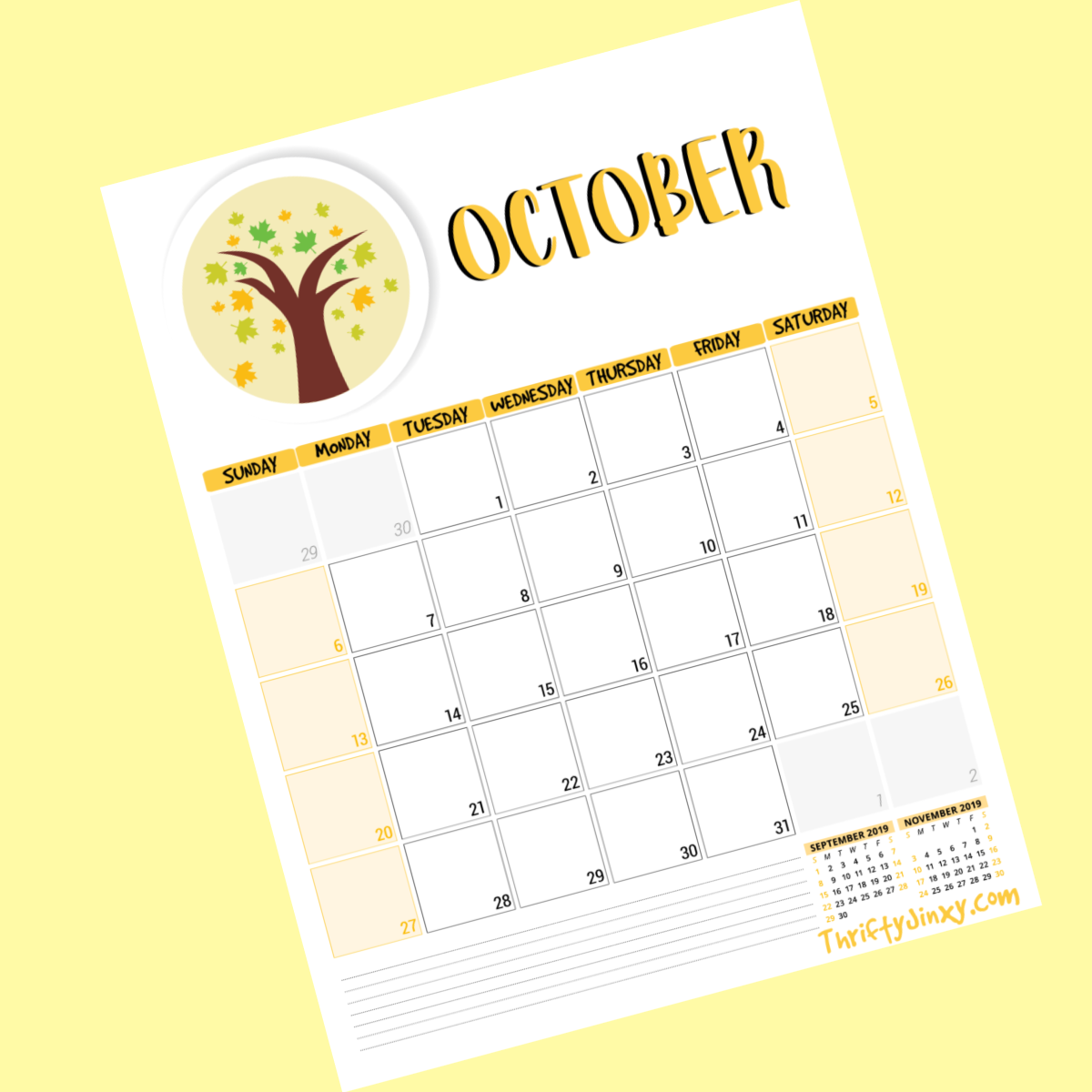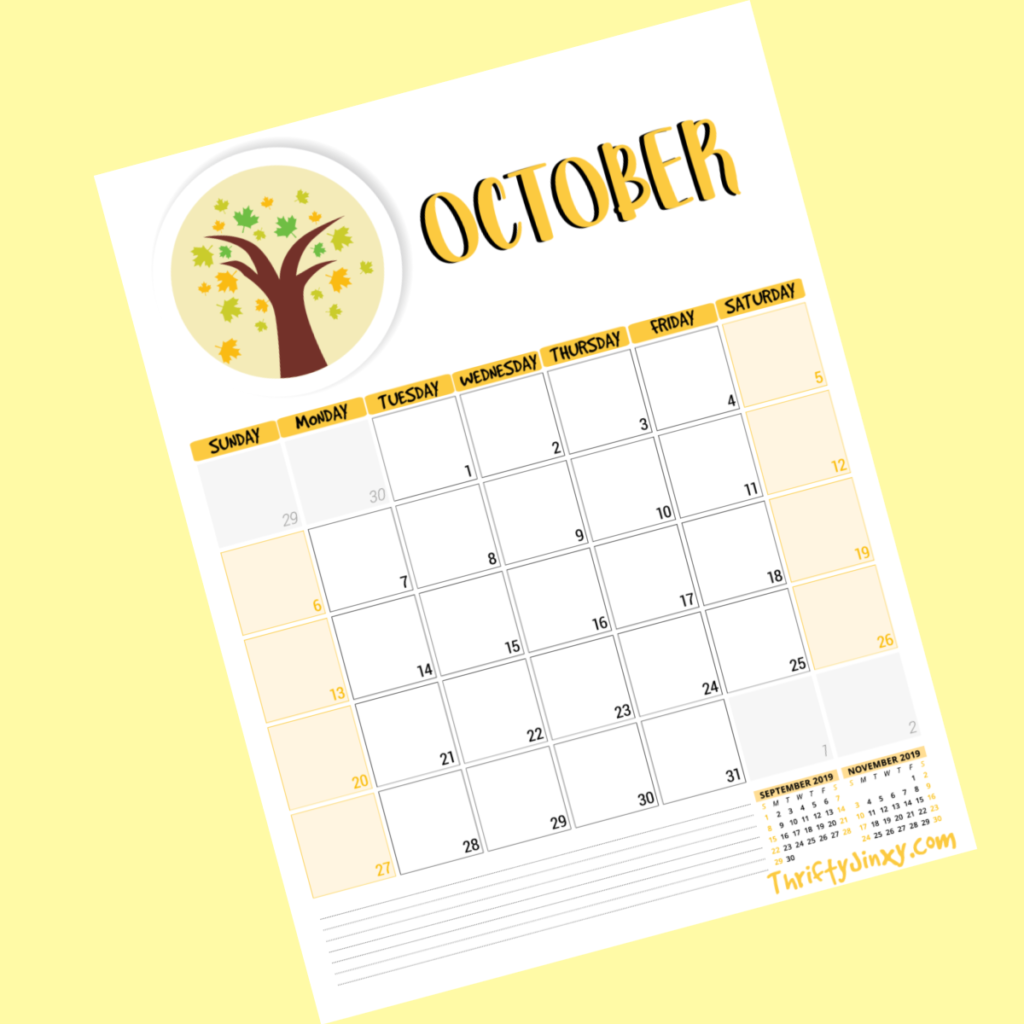 Well, it's here! Autumn is upon us and the month of October is when it all begins. Keep your month organized and close at hand with this FREE October Calendar Printable for 2019!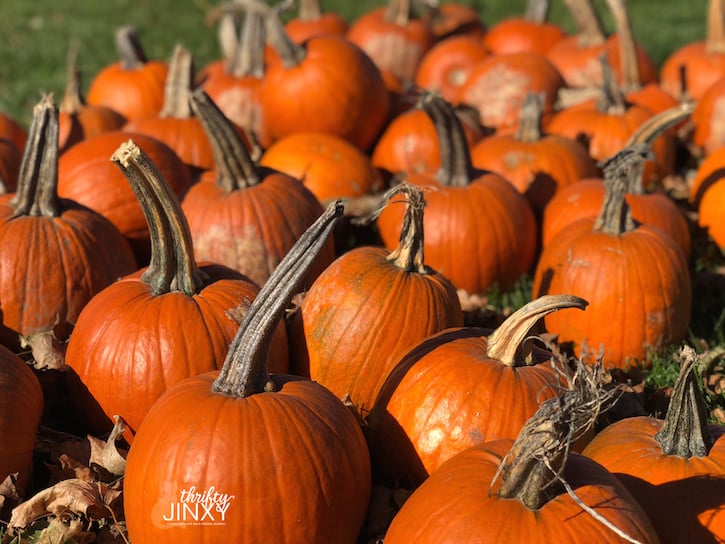 What's on the list for your plans this month? There are lots of things going on from football games, to raking up those first falling leaves, visiting fall farmers markets and of course the big one – getting ready for Halloween!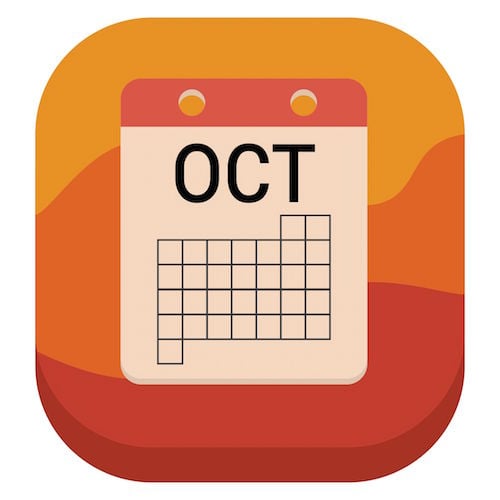 There are also all kinds of national days in October from National Homemade Cookies Day on October 1st (sounds yummy to me!) to Boss's Day on October 16th, and of course rounding out the month with Halloween on October 31, which also happens to be Girl Scout Founder's Day! You can find all the October national days here.
If you're looking for some October-perfect ideas for recipes, crafts and fun, we have a few for you right here at Thrifty Jinxy and at Jinxy Kids. Make this delicious Easy Pumpkin Granola recipe that tastes delicious in any season.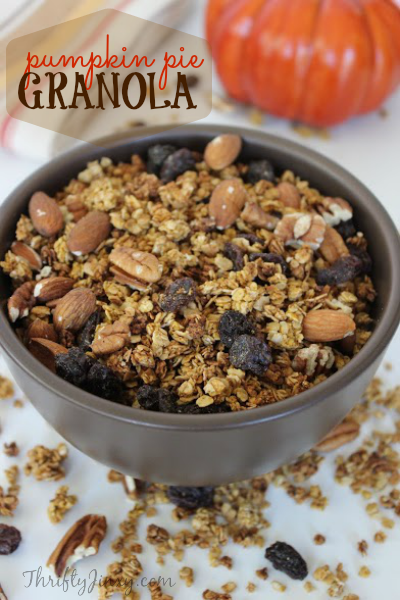 For some family fun, we have a big collection of Autumn Riddles and Jokes for Kids. Sure, some of them are corny (well, a LOT of them are corny), but they're still fun and a great way for the little ones to put their thinking caps on!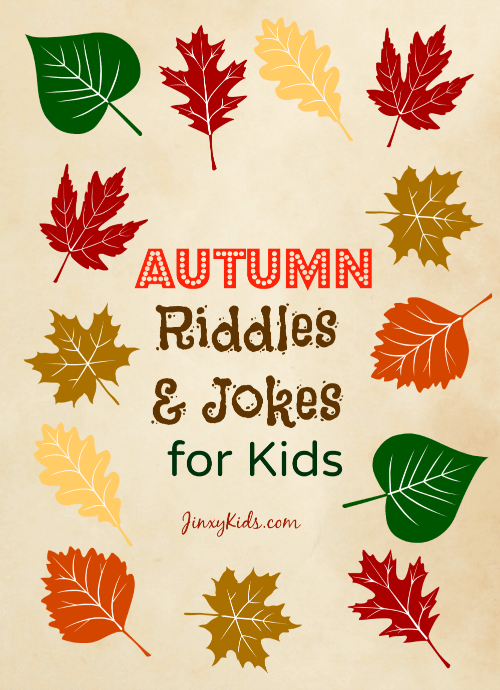 You can get a little crafty and make this DIY Fall Harvest Corn Mason Jar that makes a beautiful centerpiece on your fall table or a nice way to give someone a gift of flowers.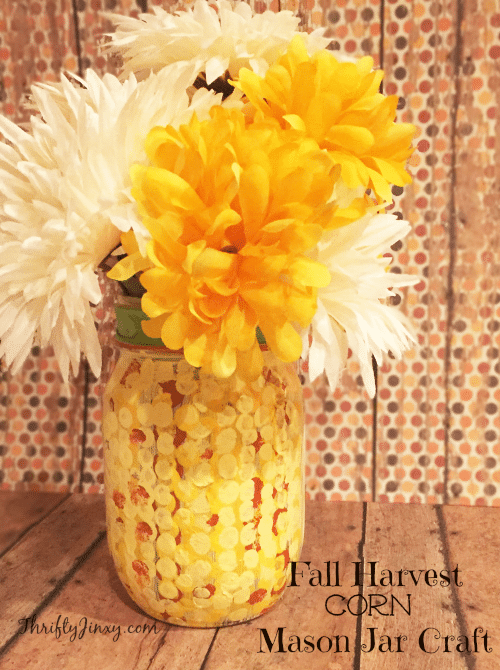 To organize all the fall activities on your family's schedule, we have this handy blank October calendar for you to print out. You can use it at your desk or in your office to just keep yourself organized, or you can hang it in the kitchen or on your family's bulletin board to keep everyone on track for what's going on during the month.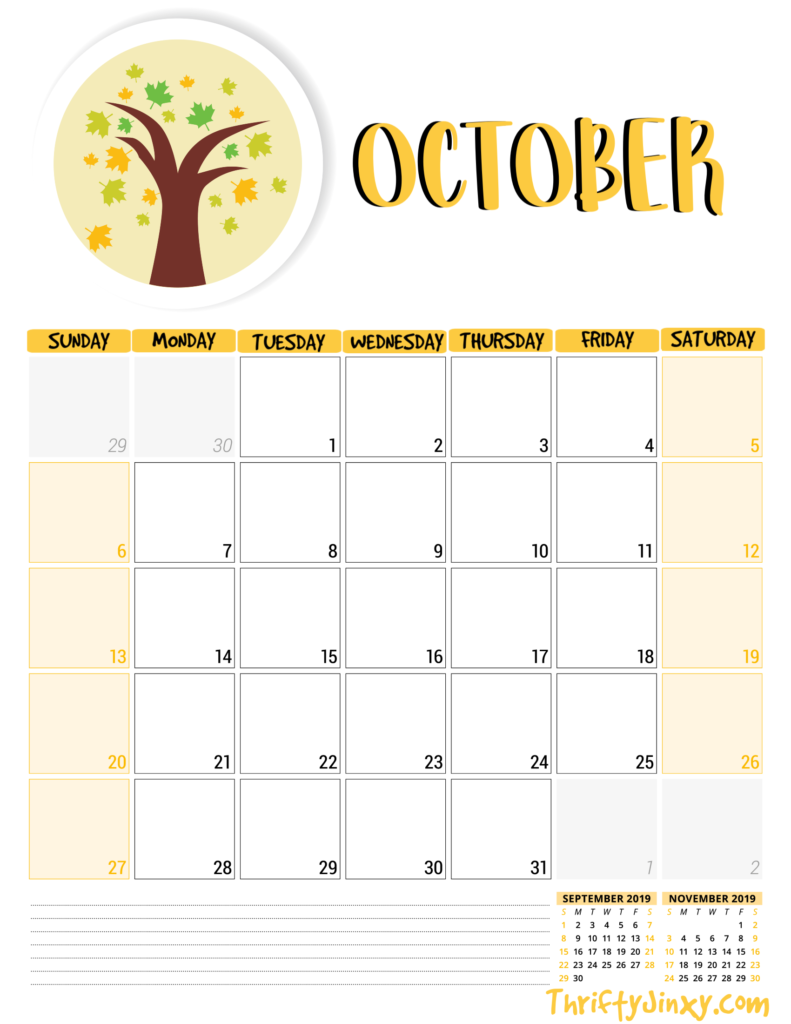 For best results, print out the month of October calendar page on white paper (a color printer will make it more fun). To make a more sturdy version, you can print it out on white card stock. Print your free October calendar HERE!
Ready for the next month? You can print a Free Printable November Calendar Page here!