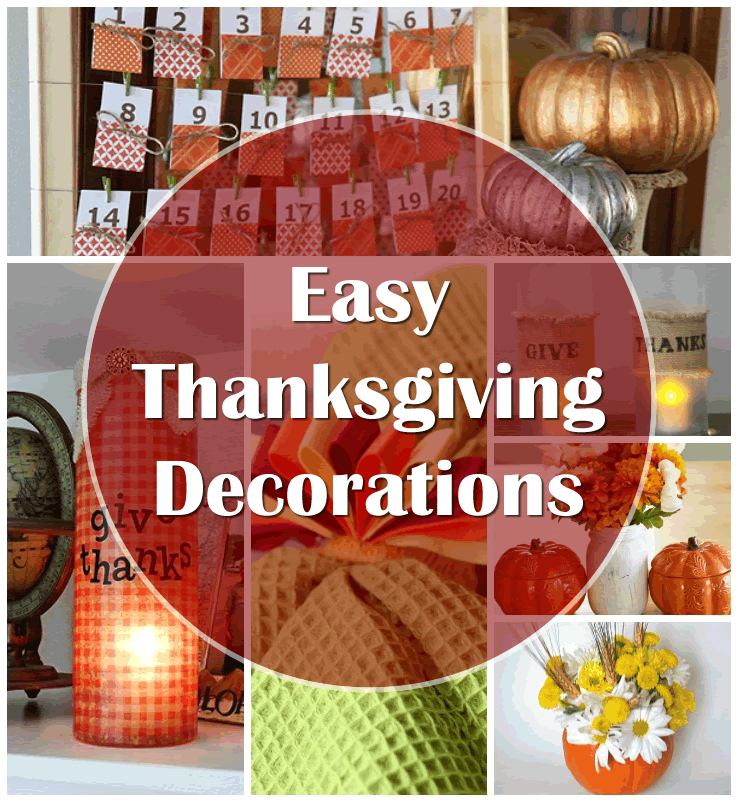 Now that Halloween is over, it's time to get ready for Thanksgiving! One thing I like about two fall holidays so close together is that some Halloween decorations can be repurposed for Thanksgiving. I like to rotate my jack o'lantern decor so that their faces are to the wall and then I have nice, plain pumpkins that are perfect for that autumn themed look for Thanksgiving.
While not quite as easy as rotating a jack o'lantern, these easy DIY Thanksgiving decorations are super cute and you will be able to make them with only a minimum amount of time and supplies. They are perfect for decorating your home throughout the season and will help set the stage for a beautiful family get-together on Thanksgiving Day itself.
"Giving" Photo Frames
I can't wait to get started on some of these. I think the Give Thanks luminaries would look so beautiful sitting on either side of the front porch. And, since they look pretty simple, they will probably be my first project. Which one will you tackle first??