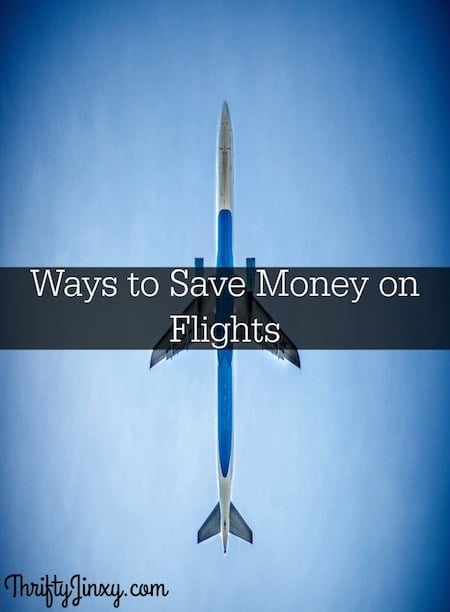 Traveling can be stressful in and of itself. Especially when your travels cost you an arm and a leg. Traveling by air has been the most efficient mode ever since its invention. It has also remained as one of the most expensive ways to travel. But there are a couple little known secret ways to save money on flights. Whether you're traveling to the other side of the country or you're adventuring across the world, these tips will help you just as they have helped me!

Ways to Save Money on Flights
Don't fly on the Weekend (and maybe skip Mondays!)
Prices for flights are basically like everything else. They depend on supply and demand. So, naturally, the times most people are taking their flight out of town (which is usually the weekend) will be more expensive than if you decide to fly out on a weekday. Because of business travel, Mondays can also be expensive on popular business routes. In my personal experience, I've found that flying out on a Tuesday or Wednesday tends to be the cheapest.
Travel in the off Season
While most people travel in the summer to get away or otherwise go on vacation, this is generally when most flights will be the most expensive. For example, a lot of people love to go to Europe for the summer views and the airlines will hike their prices up accordingly. If you can wait until near the end of summer toward the beginning of fall you will be able to travel for considerably less money and your destinations will be less crowded.
Mix and Match Airlines
Heading out of town might be cheaper on one airline while returning on another will be cheaper. What I like to do is look at one-way flights to my destination and then look at one-way flights from my destination to my hometown. A lot of the time using different airlines at different times will yield cheaper results.
Book in Advance
People always say not to book your flight at the last minute. That's a good tip. If you don't book at the last minute then when do you purchase your tickets? Many studies have shown tickets that are purchased about 45 days in advance tend to be the cheapest compared to any other time frame.
These are just a few examples of the ways that I like to save money on flights. I don't like to stress about how much it is going to cost me just to get to my vacation destination. Do you have any tips that you have used to save a couple bucks on travel? Let's talk about them in the comments, maybe we can swap ideas!