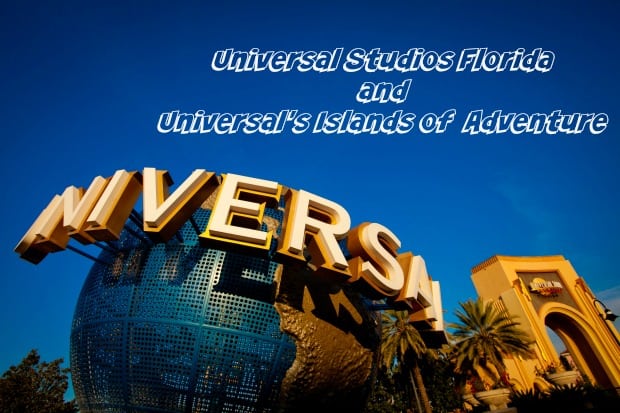 To be honest, before I went to Universal Resort Orlando two weeks ago I really didn't know much about it AT ALL. When I was invited on the trip I immediately went online to see what it was all about. I knew the basics that there were rides and movie-themed things and that was basically it. When I went to their web site, I saw Minions – cool! I saw Transformers – cool! And then I realized, THAT IS WHERE THE WIZARDING WORLD OF HARRY POTTER IS – – AWESOME!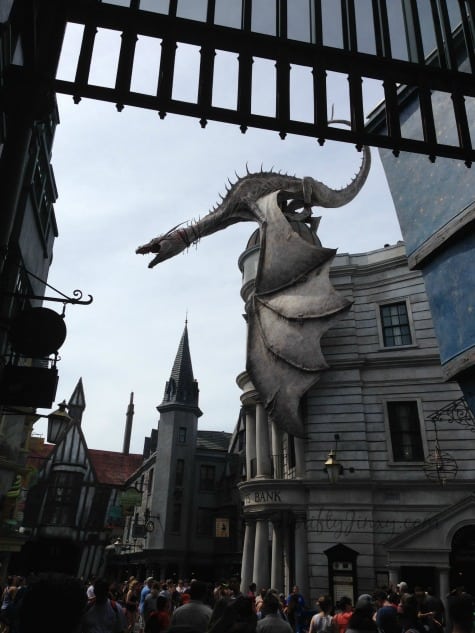 Needless to say, I started getting very excited and the trip itself did NOT disappoint. And yes, my initial excitement about The Wizzarding World of Harry Potter with Diagon Alley at Universal Studios Florida and Hogsmeade at Universal's Islands of Adventure was well justified. It feels just like walking through the pages of the books. I was amazed at all of the small details they have implemented to make such a magical experience.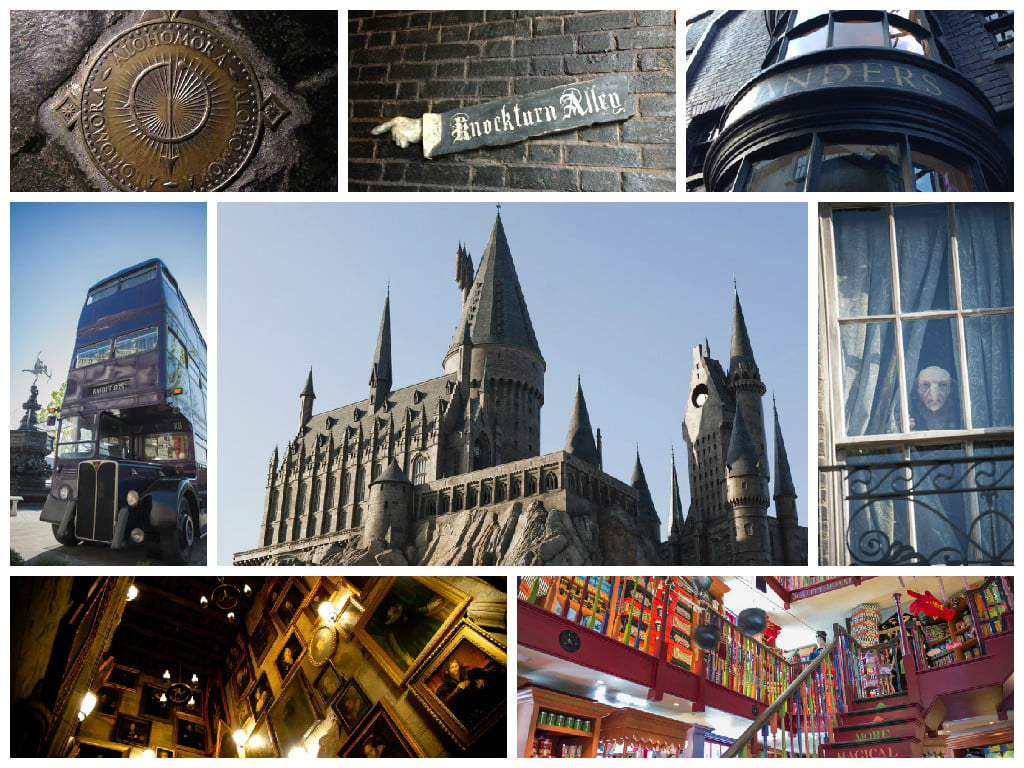 I think that Diagon Alley is my favorite. I loved walking through the streets and seeing all of the shops from the book like Ollivanders wand shop, the Magical Menagerie, Weasleys' Wizard Wheezes and Madam Malkin's Robes for All Occasions. A gigantic dragon looms over Diagon Alley and occasionally comes to life breathing fire. Beneath the dragon is the goblins' Gringotts bank. The lobby of the bank is just beautiful and filled with goblin bankers hard at work. This is the entrance to the Harry Potter and the Escape from Gringotts™ 3D thrill ride that takes you through the bank's underground vaults. One thing I loved about this and many of the other Universal Rides is that they make waiting in lines a fun experience with cool surroundings and interesting things to see, hear and watch.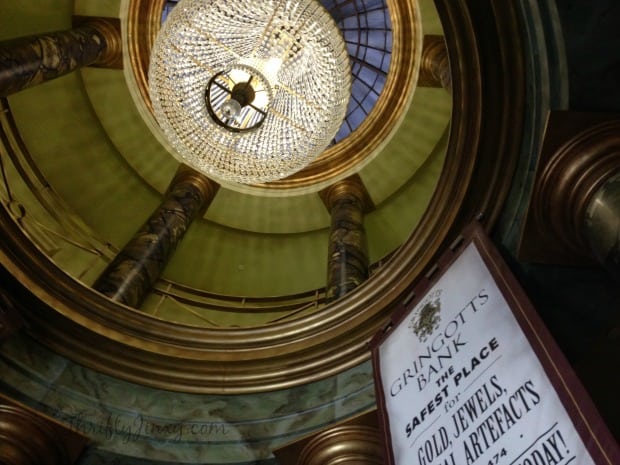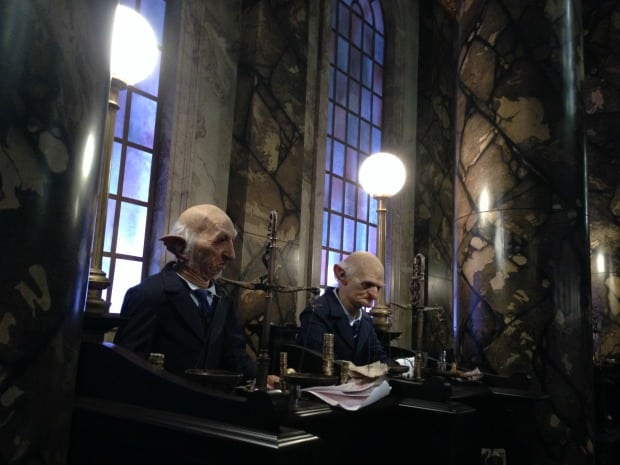 From Diagon Alley we jumped on the Hogwart's Express to take us to Hogsmeade at Universals Islands of Adventure. The train ride is not your boring old monorail – it is an adventure in itself. At Hogsmeade you can wander the streets of this wizarding village and even try Butterbeer! From the description I heard (basically like butterscotch) I didn't think I was going to like it, but still wanted to get some just to taste it. It was really good! I ended up drinking the whole thing.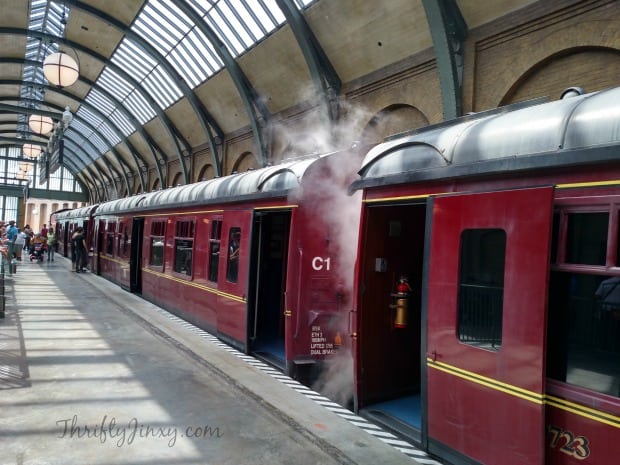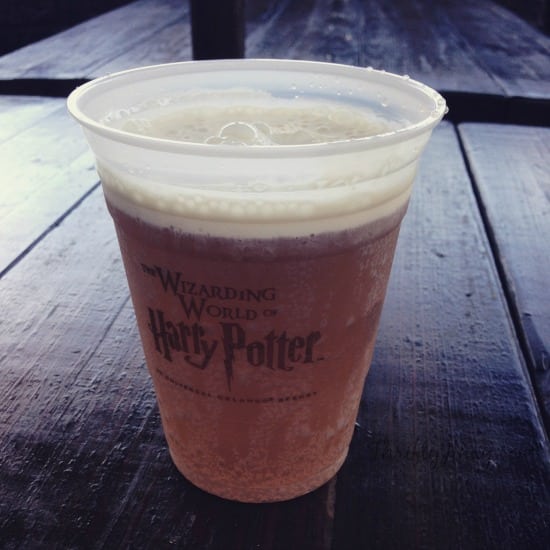 After refreshing yourself with a Butterbeer, you can make your way up to visit Hogwarts School of Witchcraft and Wizardry itself – home of Harry Potter and the Forbidden Journey ride experience. On your way to the ride, you make your way through the classrooms of Hogwarts we all know well from the books. This is an amazing ride that has you soaring through the air and really feeling like you are flying! (As a warning – if you get motion sick easily, this may not be for you. I don't want you throwing up and blaming me!) If you are able to ride, it is an amazing experience.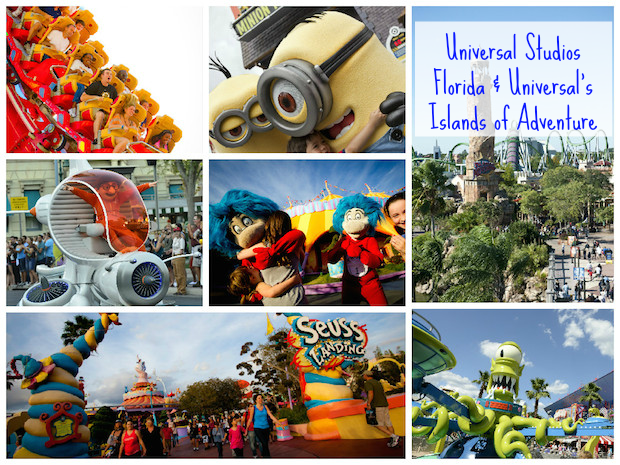 Of course there was so, so, so much more to enjoy at Universal Studios Florida and Universals Islands of Adventure besides Harry Potter. Some of my other top favorites are Despicable Me Minion Mayhem where you become a minion on the 3D ride (another example where waiting in line is SUPER fun!), Revenge of the Mummy (which may be the coolest ride ever) and TRANSFORMERS: The Ride-3D where you are right in the middle of the battle between the Transformers and the Decepticons.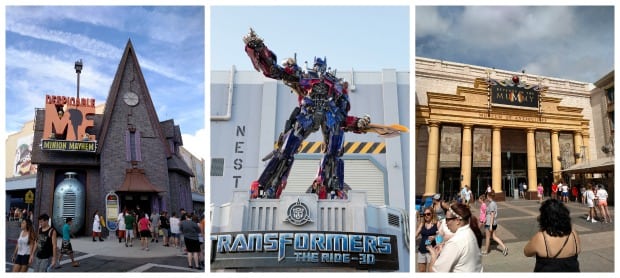 There are lots of choices for coaster fans too. I loved the feature of being able to choose your own music to listen to while riding the Hollywood Rip Ride Rockit. There are all genres to choose from. I ended up choosing KC and the Sunshine Band. There is also the super fast The Incredible Hulk Coaster that basically shoots you out at the beginning at a SUPER high speed!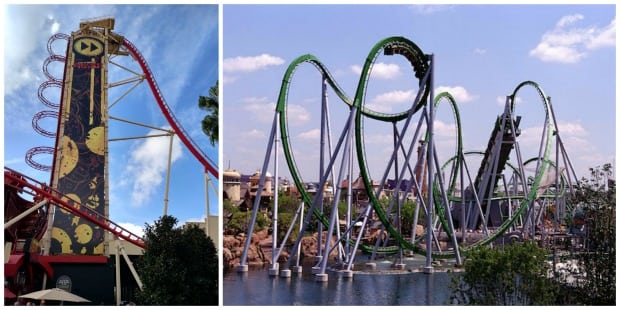 I have to say that I am just touching the tip of the ice berg of all there is to do at Universal Studios Florida and Universals Islands of Adventure. There are lots more rides, including rides for the little ones or those who like a little less "thrill" – like the High in the Sky Seuss Trolley Train Ride. And there is just so much to look at, from Springfield, the home of the Simpsons, to cool photo op spots – the actual DeLorean from Back to the Future, movie set streets, and a ton more.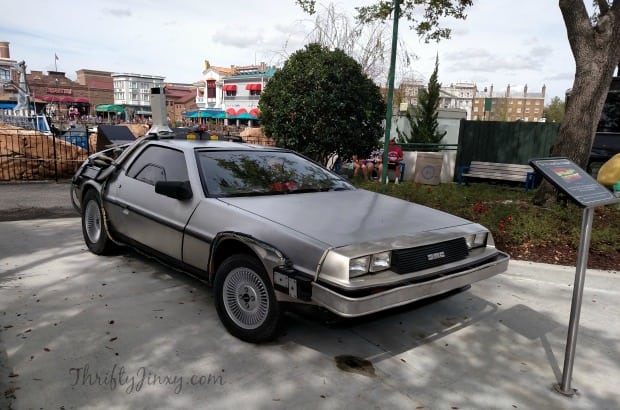 I can't wait to go back to Universal Orlando Resorts in September to see everything I missed and relive my favorites again. Take a look at the Universal Orlando Resort's web site. You will be amazed at how much there is to do and see.
What would you want to do first when visiting Universal Studios Florida and Universal's Islands of Adventure?