After a day of fun at Universal Orlando Resort parks or relaxing at the pool, there is also a LOT to do at night when you head to Universal CityWalk. It's a 30-acre nighttime entertainment complex filled with dining, shopping, nightclubs and entertainment. There is really something for everyone from Hollywood Drive-In Golf to Blue Man Group to Emeril's Restaurant Orlando.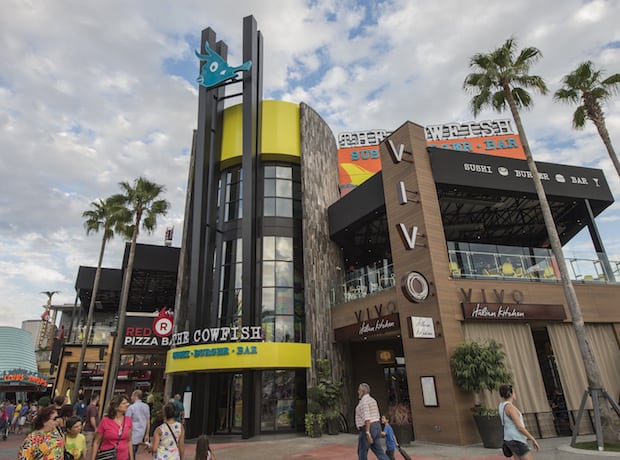 My first night in Orlando, we ate at one of the newest restaurants – The Cowfish. The new restaurant is a reincarnation of the popular North Carolina hotspot that expertly combines sushi and burgers into a delicious, if untraditional, dining experience.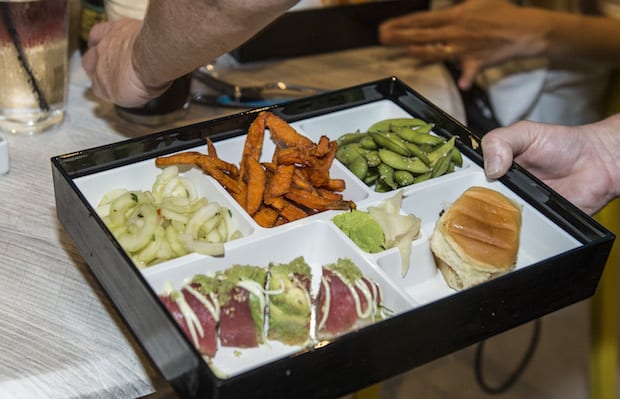 One of the highlights of their menu is "Burgushi," a fusion of burger and sushi, including sushi rolls created using burger components and sandwiches created with sushi elements. How awesome does that Fusion Specialty Bento Box look above??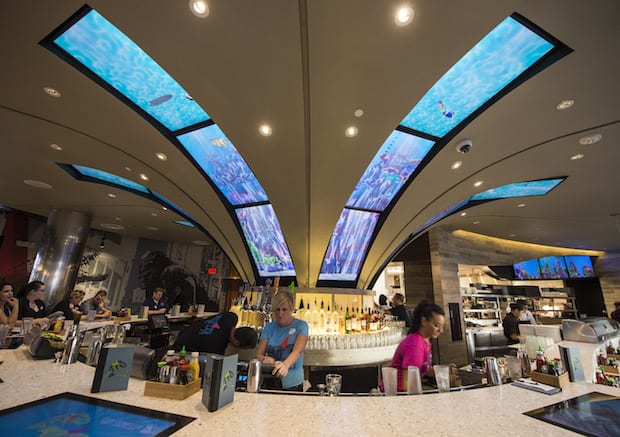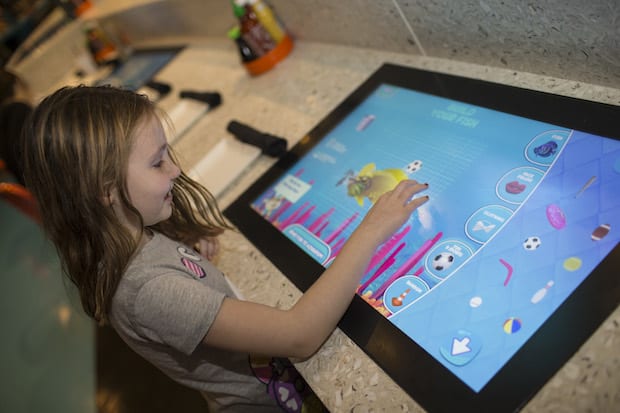 The Cowfish has a fun atmosphere and beautiful decor highlighted by lots and lots of aquariums – both real and digital. They even have a fun program where you can build and name your own fish and then see it floating by on one of the digital screens overhead! That's fun for both kid and adults.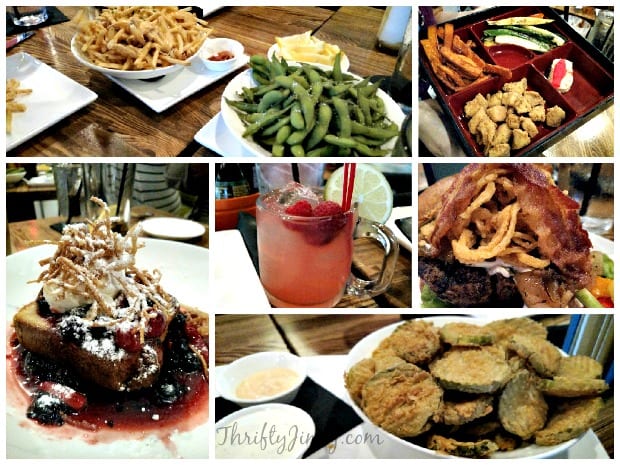 I had a chance to try many items on the menu and everything was SO good! My favorite appetizer had to be the fried pickles, but the edamame and parmesan truffle fries were also yummy. I had the Boursin Bacon Burger as my entree and that was messy but delicious. The desserts were absolutely amazing. The fresh berry shortcake you can see in the picture above was my favorite. The most fun is the Yummy Roll, which looks like dessert sushi. Next time I want to go on a separate occasion just for dessert so I have plenty of room to eat them!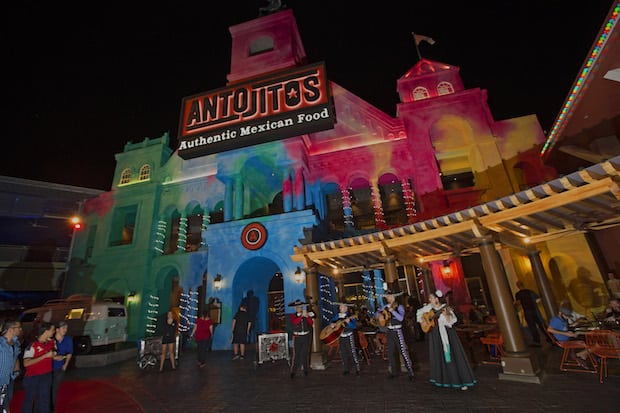 I also had a chance to eat at Antojitos Authentic Mexican Food for a late-night dinner. Antojitos has a fun and vibrant atmosphere, complete with a stage for Mariachi performers. They were so good and I especially enjoyed their rendition of Pharrell's "Happy".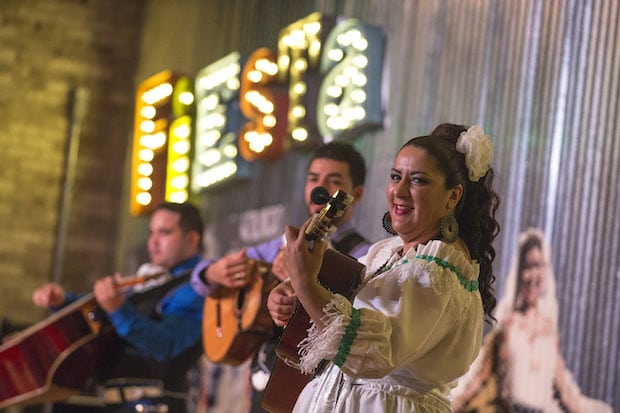 The authentic Mexican food on the Antojitos menu is made from scratch with fresh ingredients. You can even have guacamole made fresh to order table-side.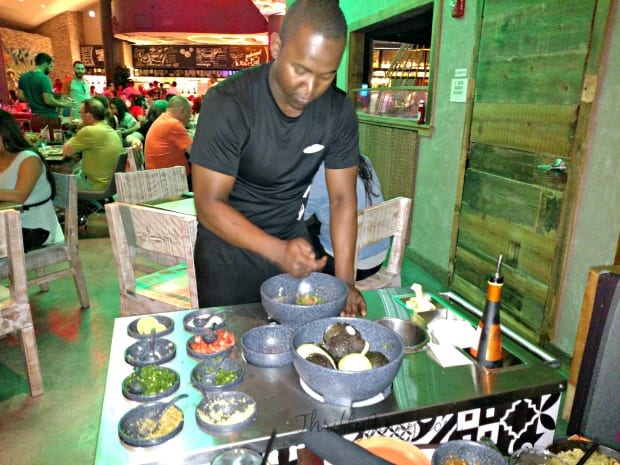 Since it was so late I just ordered an appetizer, the Queso Fundido La Generala, and a margarita. If you like your drinks strong, you will like it at Antojitos! My queso was really good with lots of chorizo on top, just how I like it.

Other new places to eat at Universal CityWalk Orlando include Red Oven Pizza Bakery, Cold Stone Creamery, Starbucks, Hot Dog Hall of Fame, Vivo Italian Kitchen, Menchie's and Bread Box. I'm looking forward to returning in September to try more of their great restaurants.
As a non-gated attraction, there is no fee to visit CityWalk. For example, to eat in the restaurants like we did there is no additional cover charge. If you're ready to party, there is a cover charge for various individual venues. You can purchase a CityWalk Party Pass for $11.99 to enjoy a full night of unlimited admission to the clubs at CityWalk. For $15, visitors can have that same benefit PLUS watch a movie at Universal Cineplex.
Find out more about Universal CityWalk here.