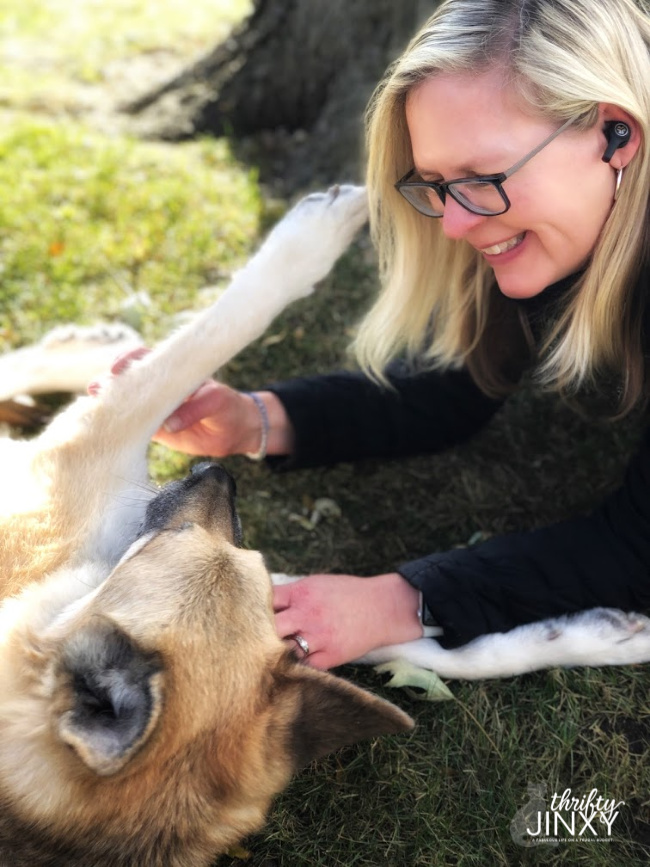 What's your inspiration to get outside and get moving? The answer for me is easy – MY DOG! Toby loves being outside and I love being with Toby, so that's what we do. Usually twice per day we will head out on a walk – sometimes short, but if the weather is permitting (which gets sketchier this time of year in Minnesota) it will be a long one.
The big bonus to these walks is that I not only get to spend time with Toby and make him happy, but it also means that I get a lot of walking in every day – even on those days when I think I'm "too busy to exercise".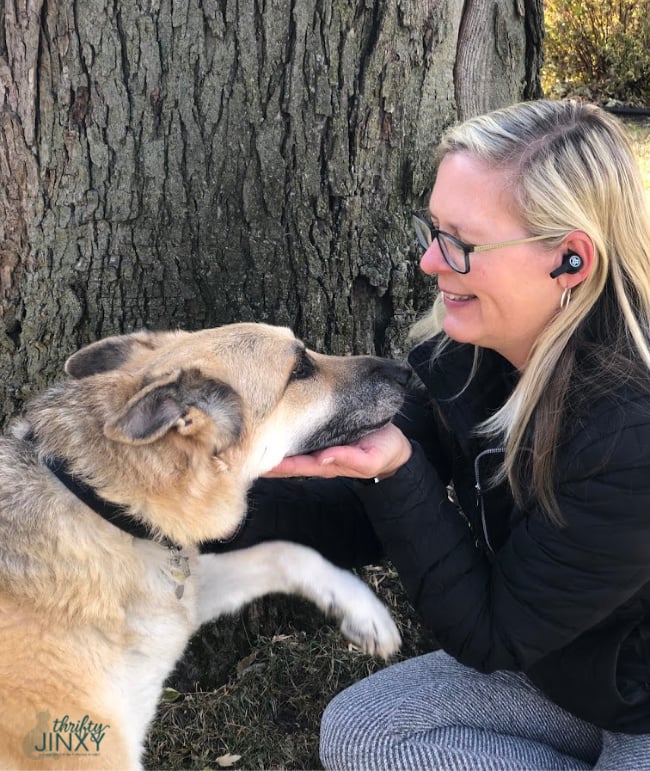 I always use that time when we're walking around the neighborhood to make phone calls too. I always call my mom and my sister every day and any other calls get done at that time too. Since I already have one hand occupied with the dog leash, it's super handy to use earbuds for my calls and since I usually follow those calls with listening to music or podcasts, wireless earbuds with exceptional audio, like the ones I just started using from JLab make the experience a lot better.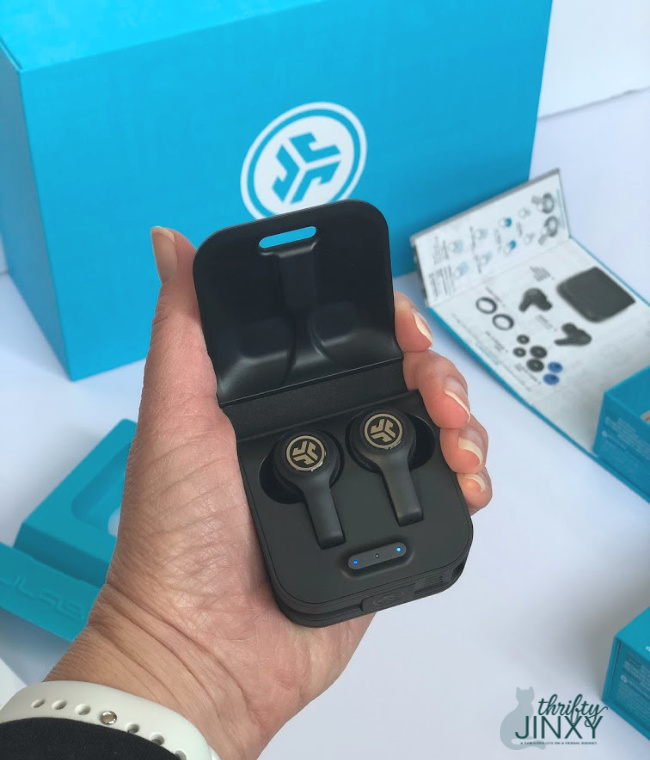 Jlab has three new models of the #1 True Wireless Earbud under $100, each of them with awesome features. They include sport-inspired JBuds Air Sport, business-inspired JBuds Air Executive, and the JBuds Air Icon, an upgraded everyday option. I'm currently using the JBuds Air Executive, but haven't yet decided on my favorite. I will be nice and give at least one set to my husband as he has already been eying them!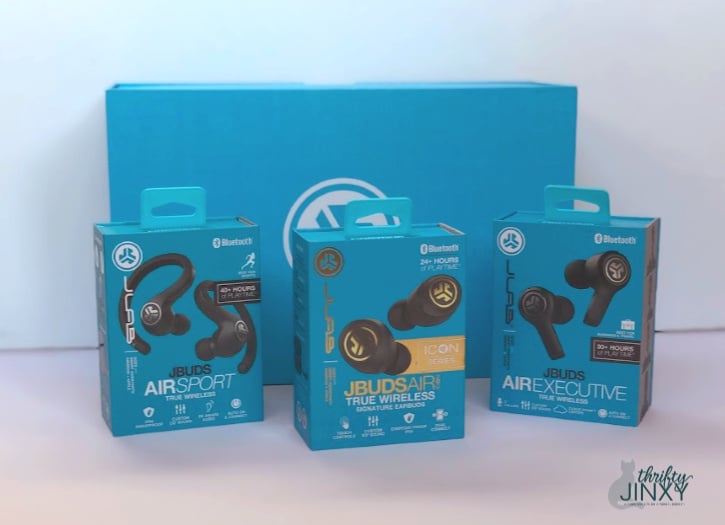 JLab #1 True Wireless Earbuds Features:
As I mentioned, all three of these models are priced under $100 at Best Buy (great deal!) and they all have amazing features, including:
Truly-wireless headphones
Let you listen to your favorite tracks, so you won't be held back by wires.
Rechargeable battery
Offers up to 6 hours of use on a charge.
Sweat-resistant
Provides protection from sweat, so you can easily wear headphones while working out.
Bluetooth interface
Enables simple wireless pairing with your Bluetooth-enabled device.
In-ear design
Fits securely and directs music into your ears for full, uninterrupted audio.
Stereo design
Delivers crisp tones.
Dual connect (Air Icon Only)
Use either earbud independently or use both and experience a seamless connection.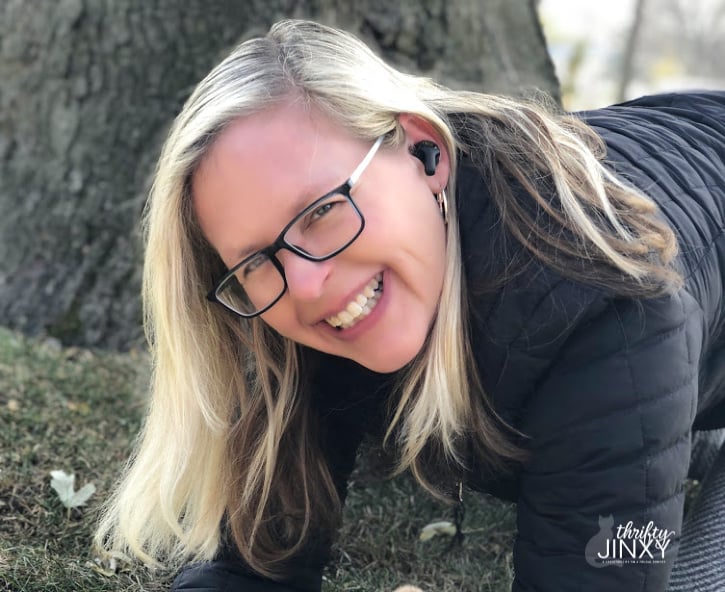 Ready to get your own JLab True Wireless Earbuds? You can get them now at Best Buy! (And don't forget the holiday season is nearly here. Almost ANYONE on your shopping list would love to find a pair of these in their stocking!