Plan an Unforgettable Weekend in Carmel-by-the-Sea with sights to see, food to eat and lots of relaxing to do!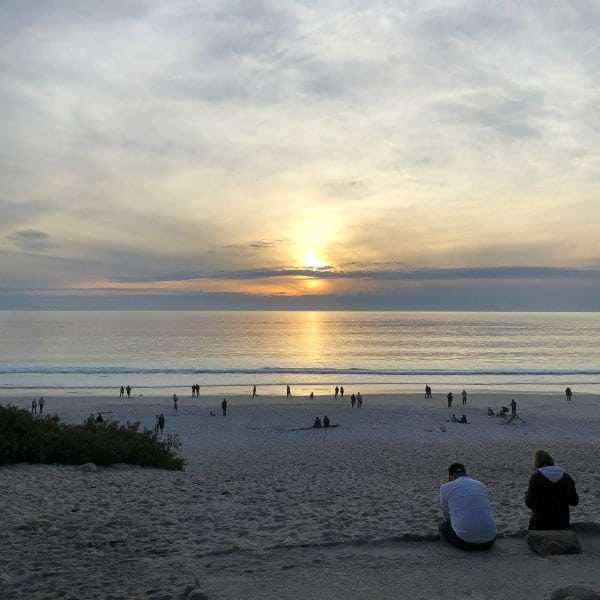 A more accurate title for this article may be "Plan an extended weekend" or "expect to stay longer than you planned" in Carmel….. because that's exactly what we did!
Our original itinerary called for us to stay only two nights in Carmel-by-the-Sea, but on the afternoon we were expecting to leave we realized we did not want to leave.
So, we stayed on for a third night. And then that stretched into a fourth night. We would have been happy to continue that pattern, but we eventually just had to leave. We had a wonderful time and I hope that sharing our experiences will help you plan your own visit.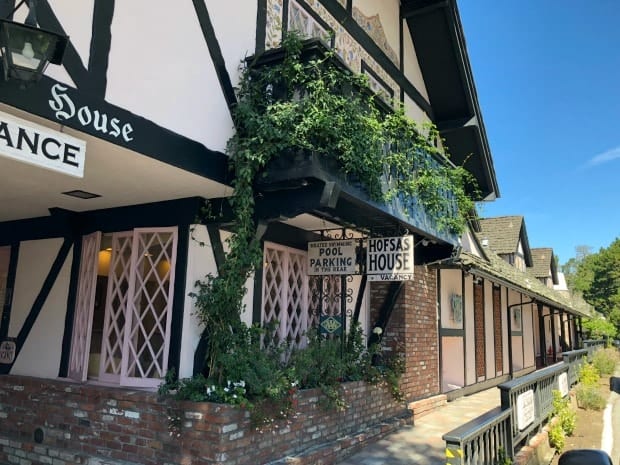 Carmel-by-the-Sea is genuinely magnetic. It is a quaint, European styled town that makes me feel relaxed and at home from the minute I arrive. The small city is situated on the Carmel Bay on California's Monterey Peninsula.
It's filled with fairytale cottages that are each unique in their own way and some are downright funky! For visitors the town is loaded with art galleries, tasting rooms and plenty of shopping.
The one-square-mile village is perfectly situated on California's central coast. You just need to jump in the car and in a very short drive you can be exploring Pebble Beach, Monterey or heading down the scenic CA-1 to Big Sur.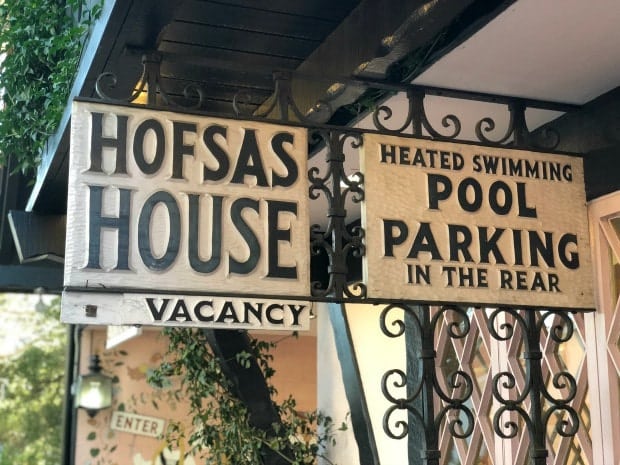 We did a lot of exploring during our visit, but it all started out from our wonderful room at Hofsas House and ended up there again at the end of the night. Hofsas House is a charming Bavarian-inspired hotel that fits in perfectly in Carmel-by-the-Sea.
It has 38 rooms in all different sizes and configurations, but we fell in love with our room that featured a fireplace, antique furniture, wet bar and access to a balcony that offers gorgeous sunset views in the evening.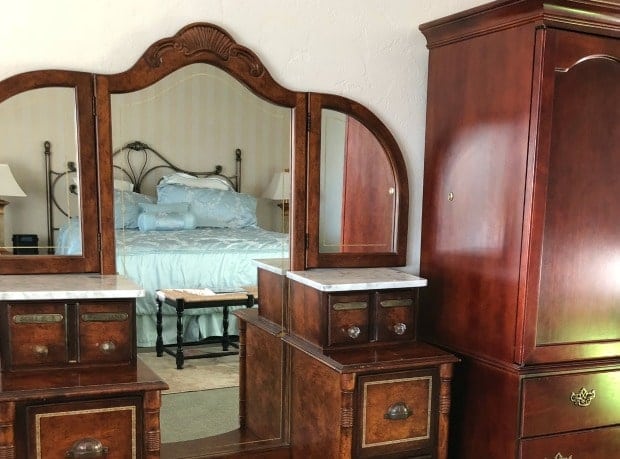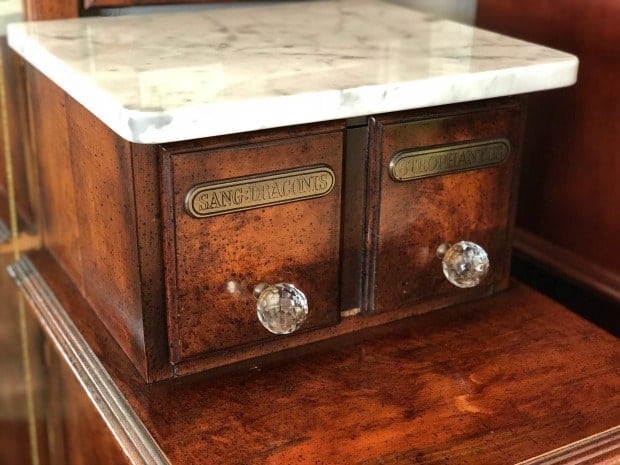 The Dutch doors to our room (which are on every room in the hotel) as well as the large windows with shutters let the invigorating sea air into the room and let us feel connected with the outdoors even while we were inside taking a break.
We also fully enjoyed the included continental breakfast with delicious pastries from a local bakery, fruit, coffee, tea and juice.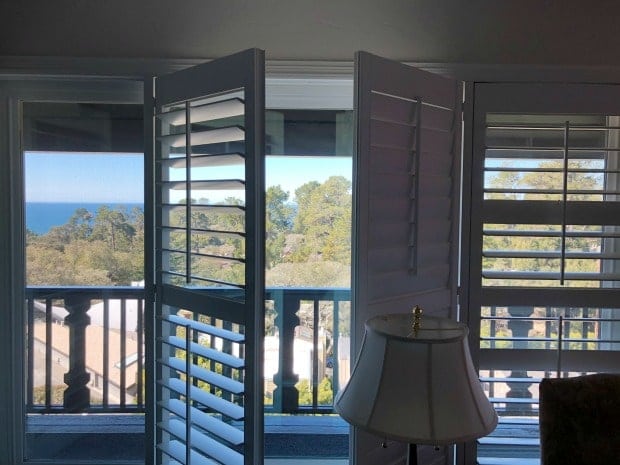 Our time in Carmel-by-the-Sea was spent doing a lot of walking. We loved traipsing up and down the charming streets to explore and look at the quaint homes, stop in the many shops and check out the art in the large number of art galleries.
There are many unique aspects of Carmel-by-the-Sea including the fact that there are no street addresses for any of the homes or buildings, there are no street lights and no chain restaurants are allowed in the town.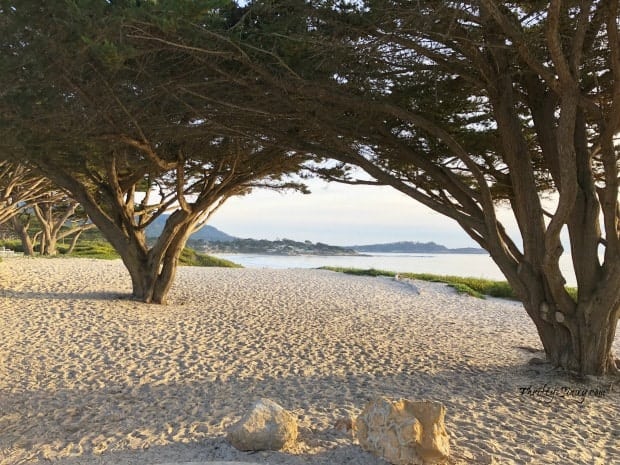 After walking around on the village streets, we also continued our walks to head to the beach. The sunsets at Carmel-by-the-Sea are amazing and scores of people meander down to the beach to catch them. It makes for a fun and friendly atmosphere.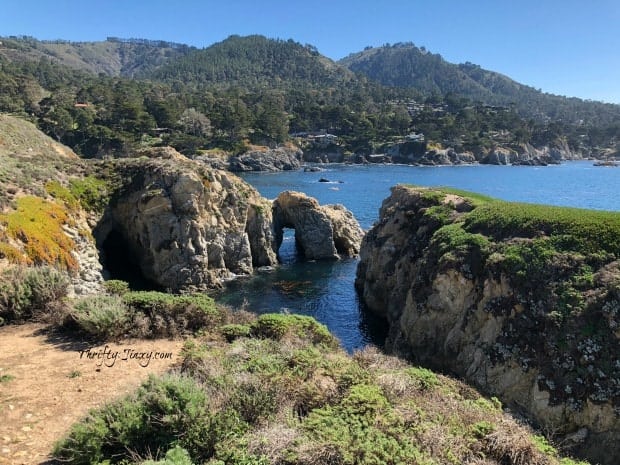 One of our days we ventured to Point Lobos State Natural Reserve. It is likely one of the most beautiful State Parks I have ever visited. The ocean views are breathtaking and its no wonder it's a popular spot for photography and painting.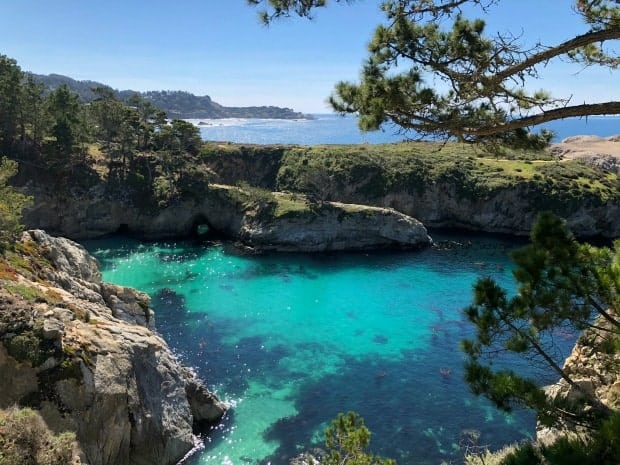 While hiking the trails we saw several artists with easels set up capturing the views. We took advantage of the opportunity and took lots of photos ourselves. These are going on the walls of our home!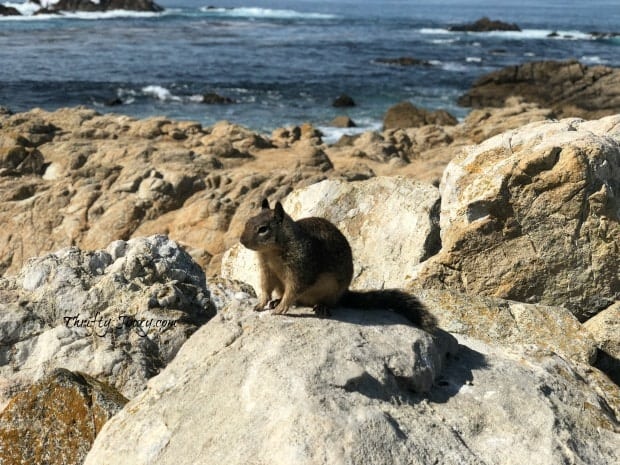 A MUST DO is to take the scenic 17-Mile Drive in Pebble Beach. (If you go be aware there is a $10.25 per vehicle fee, cash only.)
There are so many beautiful and iconic spots along the drive including the Lone Cypress (one of the most photographed trees in the world), Seal Rock covered in sea lions and harbor seals, and the wooden boardwalk at Spanish Bay.
I have to admit I also loved the adorable squirrels who were trying to steal the thunder from the seals and sea lions!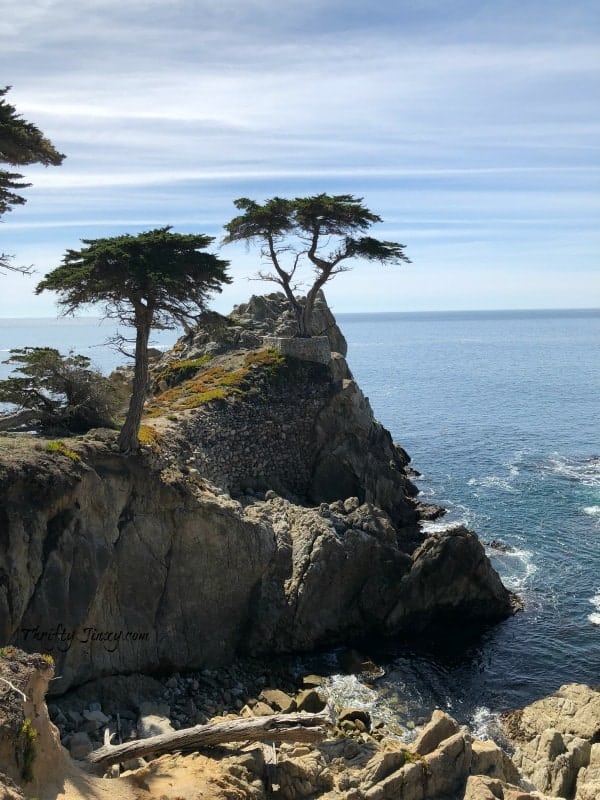 While 17-Mile Drive is, as its name specifies, only 17 miles long, we took our time and spent several hours driving from point to point taking long breaks for photos, relaxing, staring at the water and eating a picnic lunch. A very GOOD picnic lunch!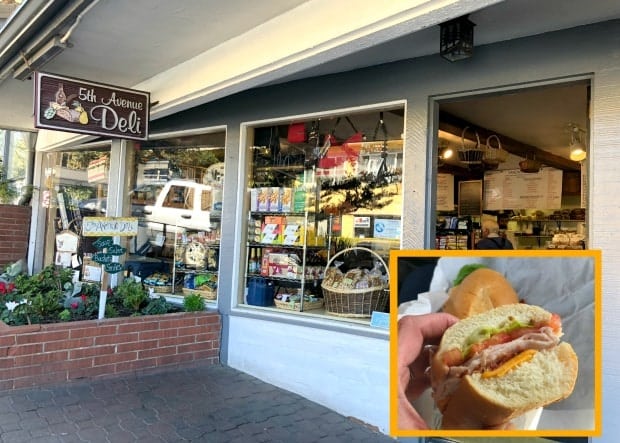 We had some wonderful meals while in Carmel-by-the-Sea. Our favorite food was actually the most simple – picnic lunches from 5th Avenue Deli.
We stopped there more than once to pick up delicious, made-to-order sandwiches to take with us on our days out and about. They have amazing selection and lots of yummy baked goods to take along for dessert.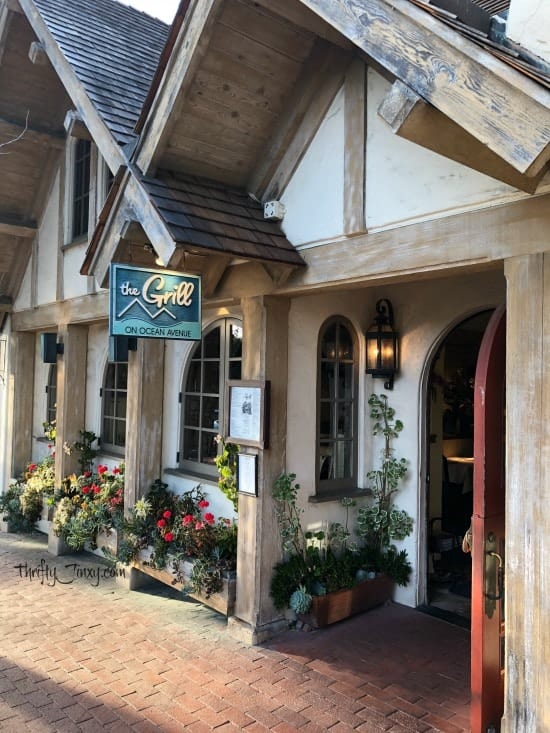 Dinner at the Grill on Ocean Avenue was enjoyable in the restaurant's relaxed, yet upscale setting. The menu features globally inspired California cuisine.
My husband and I both opted for beef – the center-cut filet mignon for him and the Angus beef flat iron steak for me. My steak was served with a delicious chimichurri sauce.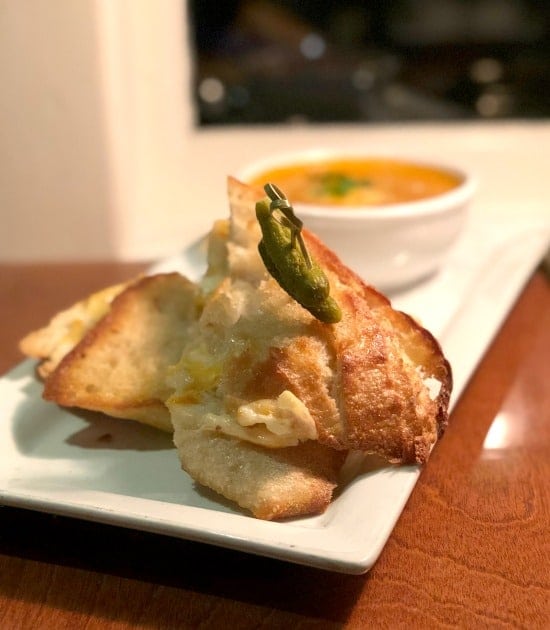 We also had a fun dinner at Brophy's Tavern, a cozy Irish pub. I had the MOST DELICIOUS Grilled Cheese Sandwich made with Fontina, Cheddar, Swiss and Provolone Cheeses and accompanied by a Tomato Bisque.
The Giant Pretzel we ordered as an appetizer (a pretzel is a must in a pub) was also top notch. We really enjoyed the atmosphere in Brophy's and are sure to be back on our next visit.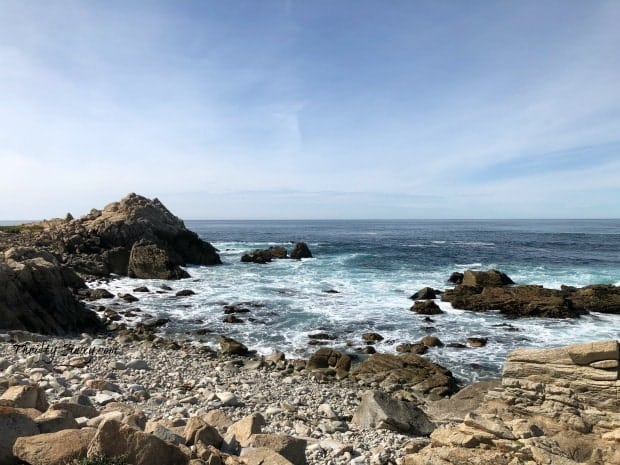 Our time in Carmel-by-the-Sea was wonderful and we truly did not want to leave when our short stay was up. Before we even reached home my husband was trying to figure out his vacation schedule and when we can return again.