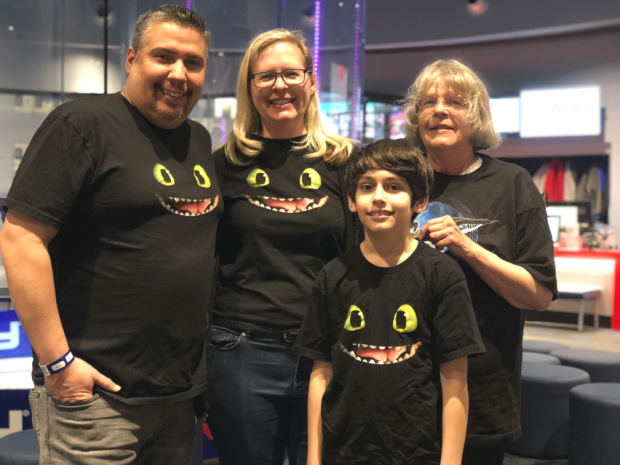 Have you been to the theater yet to see HOW TO TRAIN YOUR DRAGON: THE HIDDEN WORLD? If not, GO! If you have, I'm hoping you live close to an iFLY location where you experience the HOW TO TRAIN YOUR DRAGON: THE HIDDEN WORLD Virtual Reality experience like we did because, basically, IT'S AMAZINGLY FUN!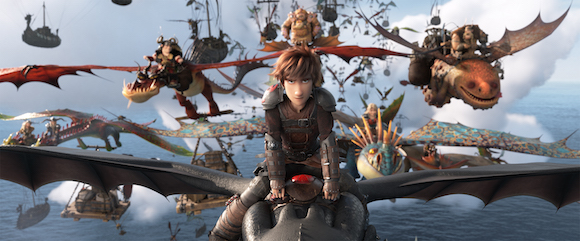 iFLY is the company that created modern indoor skydiving. Thanks to a stable, wall-to-wall cushion of air in a flight chamber, we get to experience skydiving in a safe and fun environment.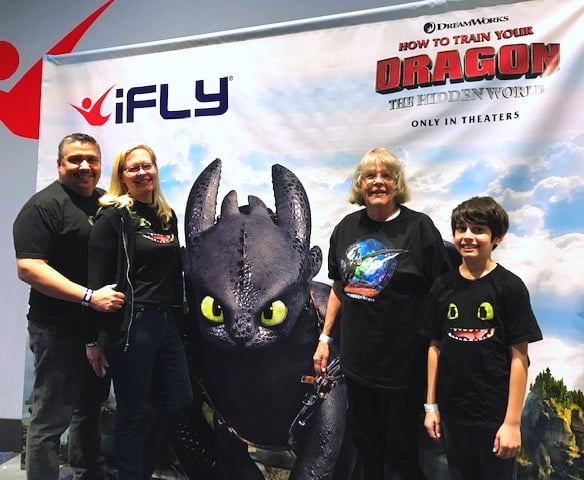 Right now we can take that experience into the world of virtual reality, thanks to the partnership between DreamWorks Animation and iFLY, with the HOW TO TRAIN YOUR DRAGON: THE HIDDEN WORLD Virtual Reality experience. By wearing a state-of-the-art VR helmet and headset.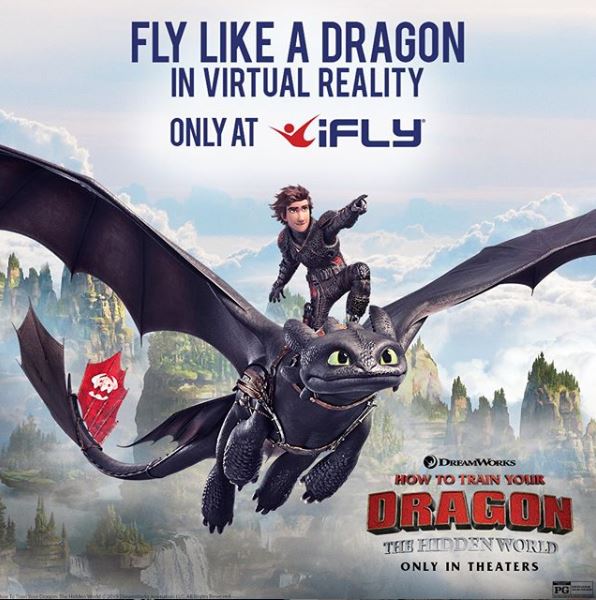 My family visited our local iFLY location in Minnetonka, Minnesota to put our skydiving skills to the test. (And by skills, I'm only referring to our ability to learn them as the 10-year-old is the only one of us who has ever attempted it before!)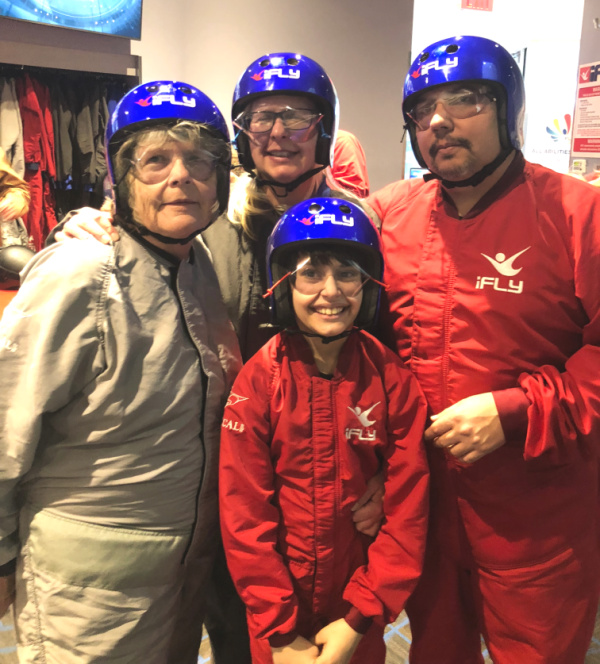 The first item of business was to get us all suited up for our adventure. iFLY provides the flight suit, goggles, ear plugs and helmet needed. (And since I had slip-on shoes they also had lace-up shoes for me to use.)
Once we were in our flight suits, we headed into the classroom for training. Our instructor, Josh, explained hand signals he would use to tell us to do things like straighten our legs or put our chins up while we were flying. His enthusiasm helped calm any fears we might have had.
View this post on Instagram

Then it was on to flying! Stepping into the tube the first time is really a rush! To experience floating on air is a thrill. I was worried I wouldn't remember everything Josh had taught us, but the instructor guides the flight to make it the most fun and safe it can be.

After each of us had a chance to try flying with regular helmets twice, it was time to put on the virtual reality helmets! While Josh was suiting us up, we chose whether we wanted to be Hiccup or Astrid – as each has a different flight. This flight bright us right into the mythical Viking world of Berk! Flying through the mountains and over and through the village you can look around to see other dragons, the beautiful landscape and the people of Berk too.

To learn more and book your own HOW TO TRAIN YOUR DRAGON: THE HIDDEN WORLD Virtual Reality Experience visit iFLY.com!