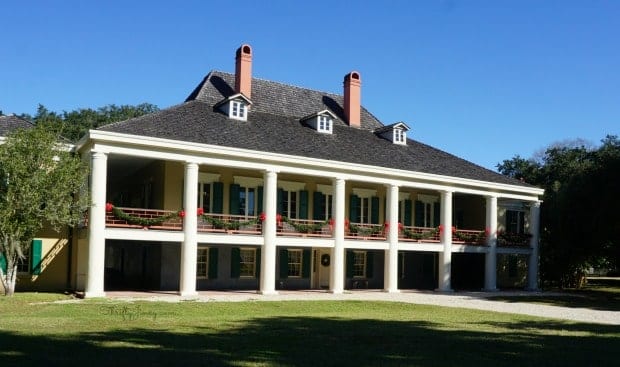 Being from Minnesota I'm used to a white (and COLD) Christmas, so I was happy to head to Louisiana last week to experience something new (to me) and unique with a New Orleans Plantation Country Christmas.
Located northwest of the city along the Mississippi River, New Orleans Plantation Country is home to nine different plantations, each offering a unique experience.
What is extra special about visiting this time of year is that the plantations are decorated for Christmas and, in taking a tour, you can learn all about the holiday customs of the past.
Here are just a few….

New Orleans Plantation Country Christmas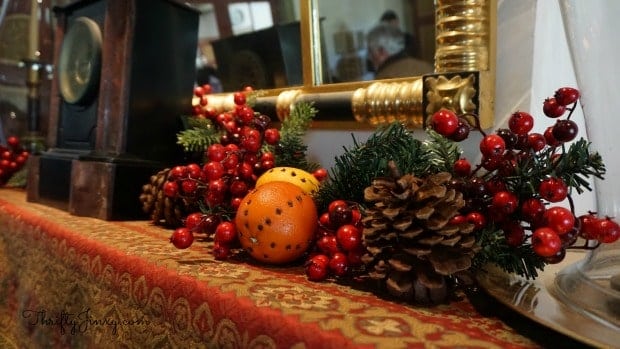 Holiday decorations were usually homemade and made from simple materials. Pomander balls were made by piercing the skin of oranges with cloves making both a beautiful and great-smelling decoration. (Laura Plantation)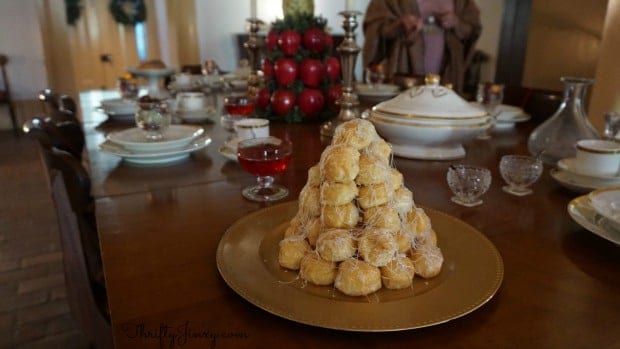 The most important meal of the holiday season was served after Christmas Eve midnight mass. These Reveillon dinners are a creole tradition from the mid 1800s. A popular sweet was Croquembouche, made by stacking cream puffs in a conical shape and holding them together with a toffee drizzle. (Destrehan Plantation)
Christmas trees as we know them, pine trees or fir trees, were not customary until after the first half of the 19th century. Before that time, plantation homes would bring a small tree inside, often a satsuma orange tree, and decorate it with small trinkets. (Destrehan Plantation)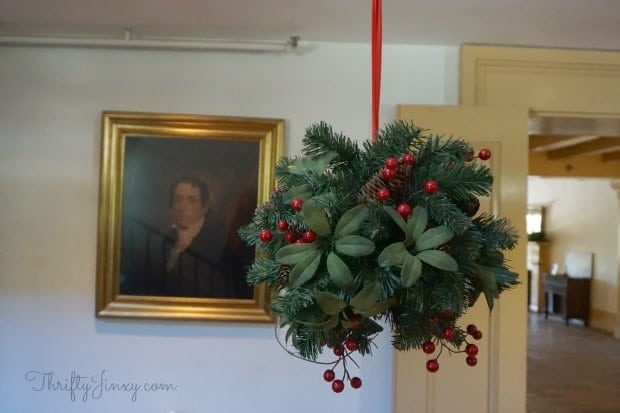 A kissing ball served as both a festive decoration and also also, like mistletoe, was a signal that anyone standing under it should receive a kiss. (Destrehan Plantation)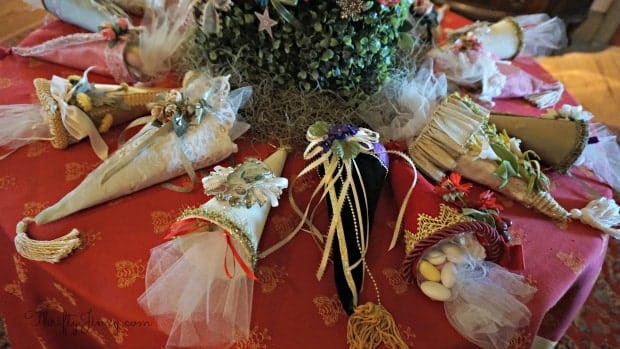 Traditions continued through the new year. On New Year's Day it was customary to open homes to visitors. While women stayed home to greet the visitors, men would travel from house to house. Young men would call on unmarried ladies bringing gifts of pretty cornucopias filled with sweets. A girl could display her popularity with a table full of cornucopias she received. (Laura Plantation)
Besides spending time at the plantations learning about Christmas traditions, there are several local celebrations going on during the holidays and I had a chance to experience two of them. One of the Christmas traditions I found most fascinating was that of Christmas Eve Bonfires. On Christmas Eve families all along the levee would create large bonfires, and that tradition continues today!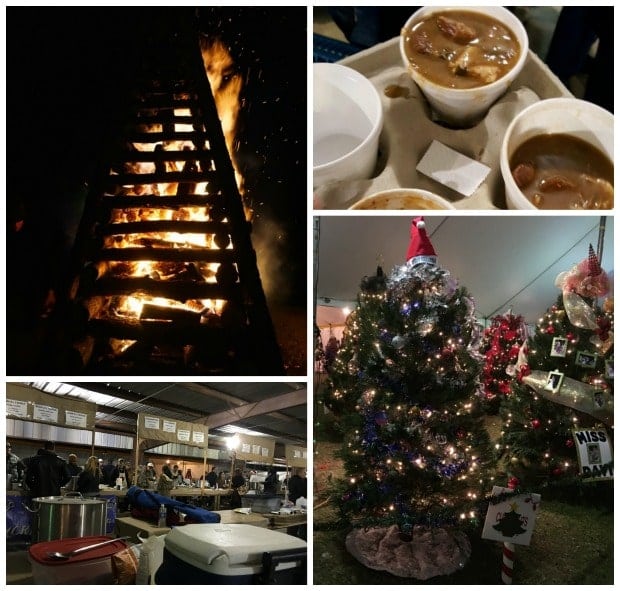 To celebrate this tradition, The Festival of the Bonfires is held each year at Lutcher Park in St. James Parish. The festival includes great food (including a massive gumbo cook-off), live entertainment, crafts, carnival rides and more. There is also a shuttle bus to the levee to visit a bonfire.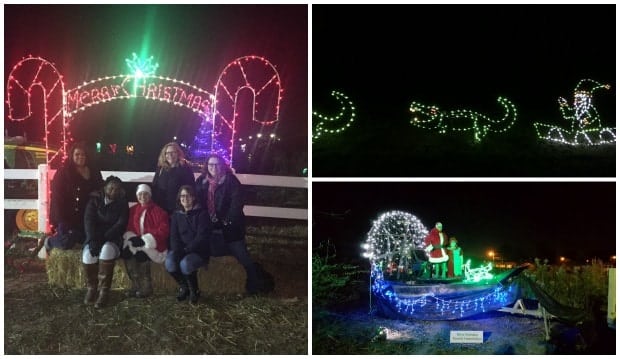 Another evening activity is the Christmas in the Crevasse Holiday Hayride in LaPlace. In 1871, the mighty Mississippi River broke through the levee and cut a wide channel to Lake Pontchartrain. This break is called a "crevasse". This is now the location for hay rides through 5 acres of farm land with more than 80 lighted Christmas displays starting on Thanksgiving night, November 24, and then Fridays, Saturdays and Sundays until December 30. All proceeds benefit the Greater New Orleans Therapeutic Riding Center.
I had a highly enjoyable time visiting New Orleans Plantation Country and learning about Christmas customs of the past. I now have the urge to implement some of these traditions myself and have a plan to make some pomade balls this weekend!