Make this classic Grandma's Candy Jar using your Cricut and vinyl. Fill it with grandmotherly candies for a gift a new Grandma (or any Grandma) will love!
It's the perfect grandmother gift for Valentine's Day, Mother's Day, Christmas or as a gift at the birth of a new grandchild.
I've only had my Cricut Explore Air 2 for a couple of weeks now, but I have already had so much fun with it and learning a LOT!
I have been finding that the best way to learn how to use the Cricut is by diving right in and making projects with it. I thought I might be biting off more than I could chew when just two days after getting the Cricut Explore Air 2 I decided to make not one present for my cousin's baby shower, but TWO!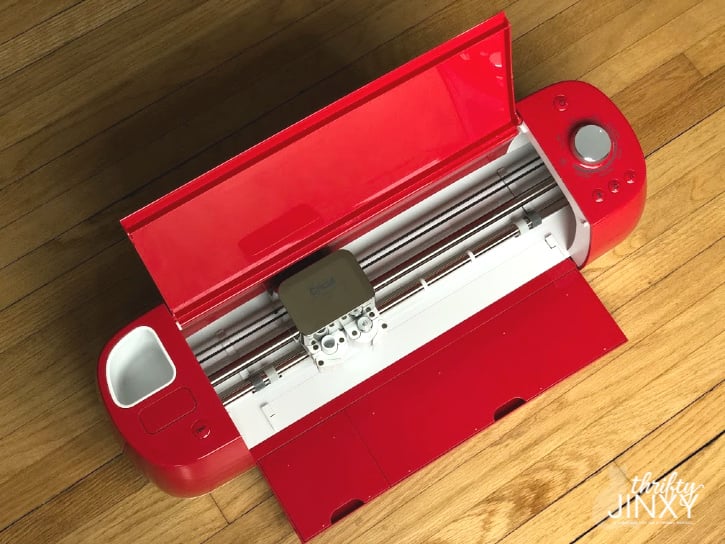 While I obviously brought a present for mommy and baby, I also wanted to bring a gift for my aunt, who is becoming a grandmother for the very first time.
I made her a Grandma's Sweet Treats Candy Jar and filled it with butterscotch candies, which I think have to be the most grandmotherly candy there is!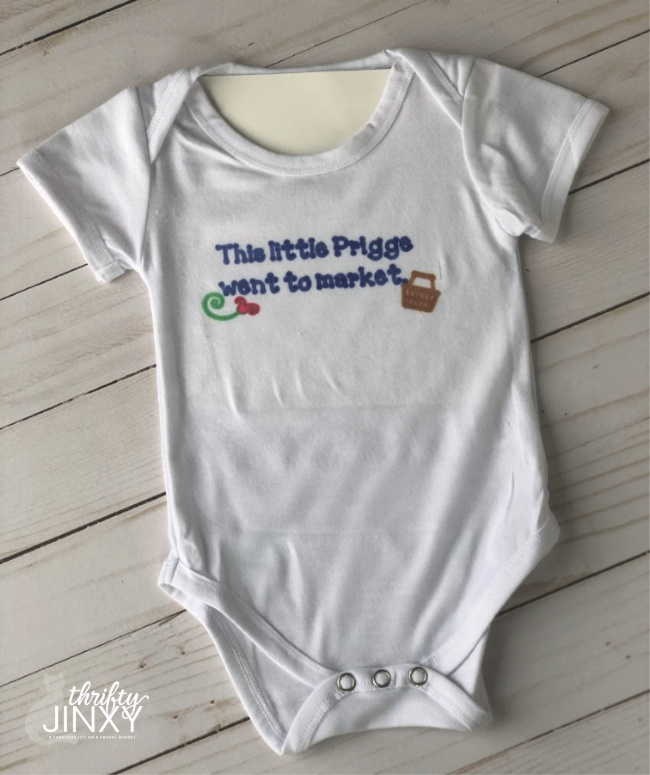 For the baby and my cousin I made a cute, 100% unique baby onesie with a play on a line from the classic "This Little Piggy" nursery rhyme. To create it, I used Cricut Infusible Ink Pens to create the design along with the EasyPress 2 to iron it on. I'll share this project with you later.
Right now I want to share how to make Grandma's candy jar because I think it will make a great holiday gift for any grandmother, whether they are a brand new grandma or if their grandkids are already adults themselves.
I know I always looked forward to visiting my Grandma's house and getting some sweet treats. It seems like a tradition that keeps being passed down through the generations.
That's why this candy jar is such a fun gift for any Grandma. When gifting it you can fill it with peppermints, classic butterscotch candies or a homemade crockpot candy.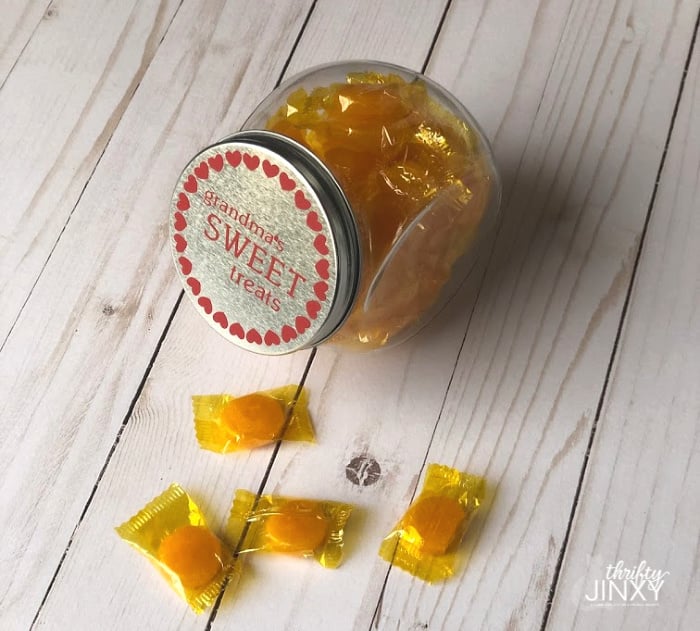 To start I got a jar from Dollar Tree. These jars are perfect because they sit at an angle so you can really see your Cricut design on the jar lid. But, you could use this same design on any flat lid. Let's get on with the project!
Grandma's Sweet Treats Cricut Candy Jar
Tools and Supplies Needed:
Candy Jar
Cricut Premium Vinyl in Tomato Red
Transfer Tape
Cricut Explore Air 2
Cricut Weeder (Helpful but not obligatory.)
Candy
How to make the candy jar with your Cricut: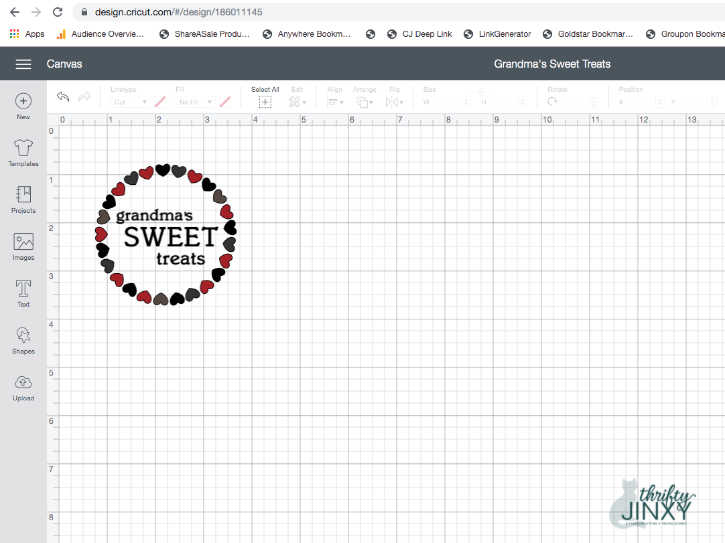 Start by making your design in Cricut Design Space. If you like my design, you can get it here. I used the Italia Std Book font for the words.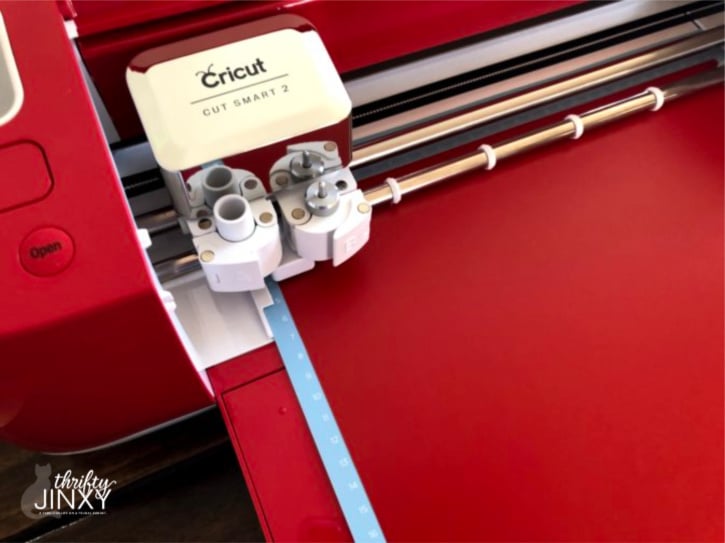 Load Cricut Premium Vinyl in Tomato Red shiny side down into your machine and cut. (Since we're working with vinyl, do NOT use the mirror option.) Note: you can cut a piece of vinyl the size of your project and attach to your mat, or I prefer loading the whole sheet of vinyl and cutting off the design section afterwards.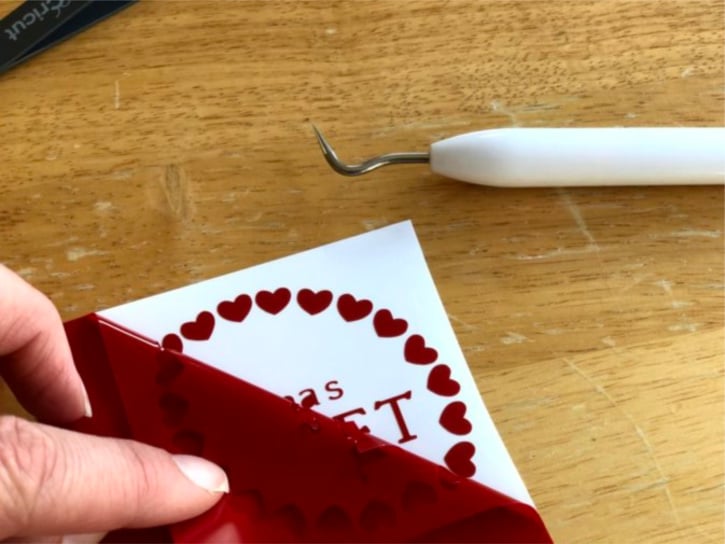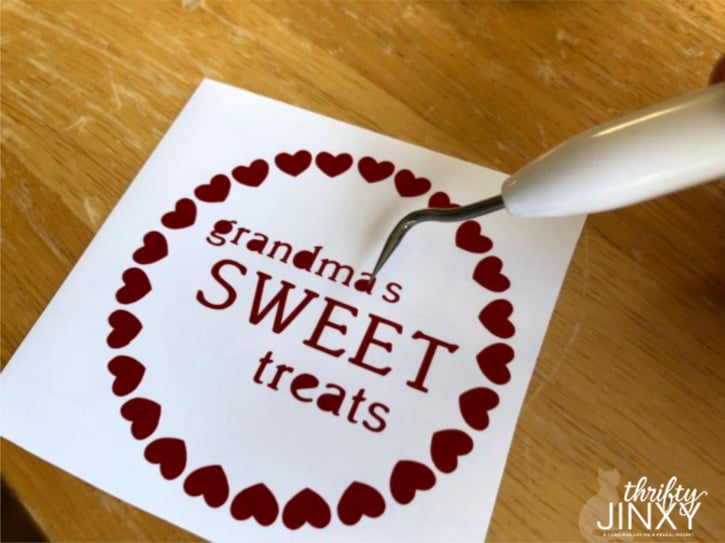 Once you have finished cutting, peel the backing away from your design and weed out the remaining material.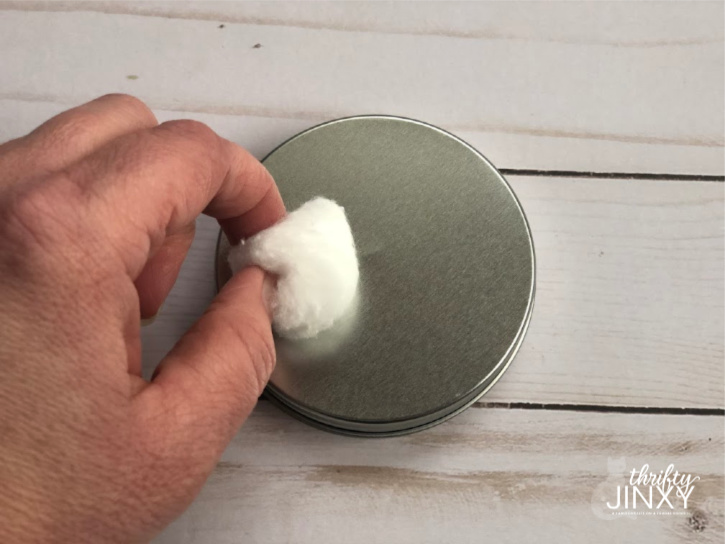 To prepare your jar for application, clean the lid using a cotton ball moistened with rubbing alcohol. Let dry.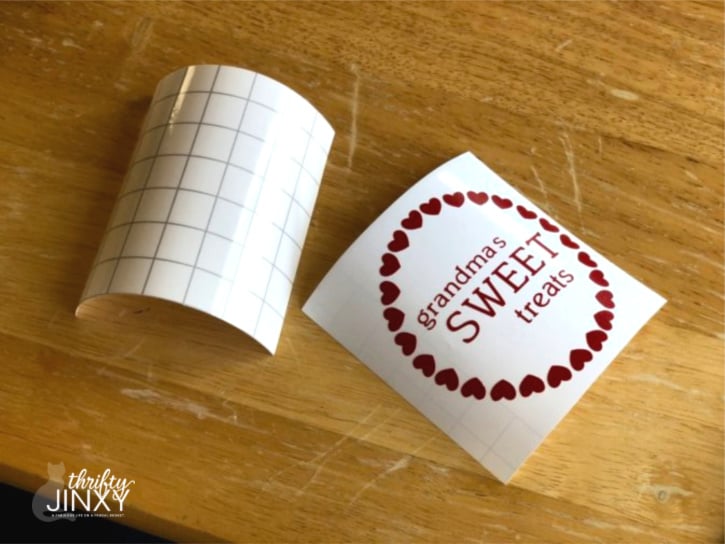 Cut a piece of transfer tape slightly larger than your design size. Remove the liner from the transfer tape and place it adhesive side down over your design, starting in the center and then moving to the edges.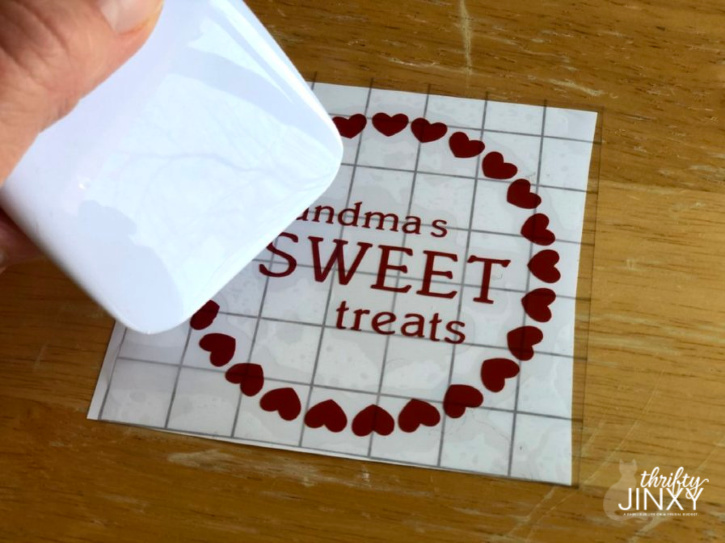 Use a scraper or other hard smooth tool to rub the tape firmly onto the vinyl. Peel the vinyl liner away at a 45-degree angle. If you're missing any pieces, rub the tape onto the vinyl again and remove.
Press the transfer tape onto the lid of the jar, again starting at the center and moving out to the edges. Use the scraper to press down.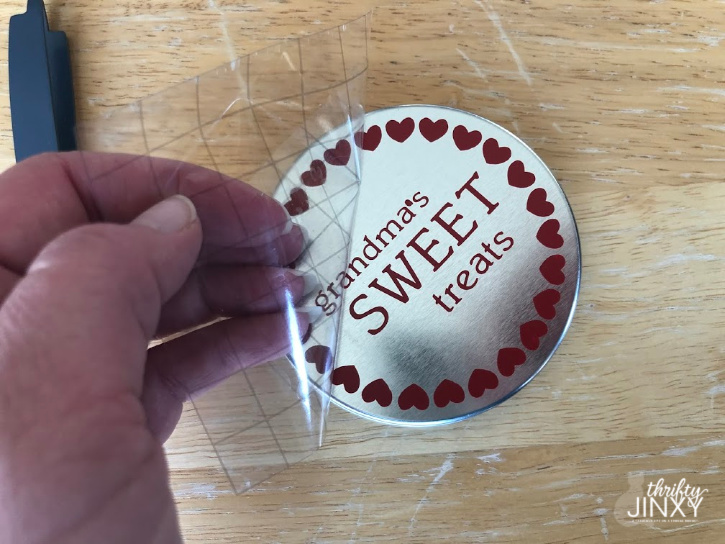 Peel the transfer tape away at a 45-degree angle.
Fill your jar with candy and you're ready to give it as a gift!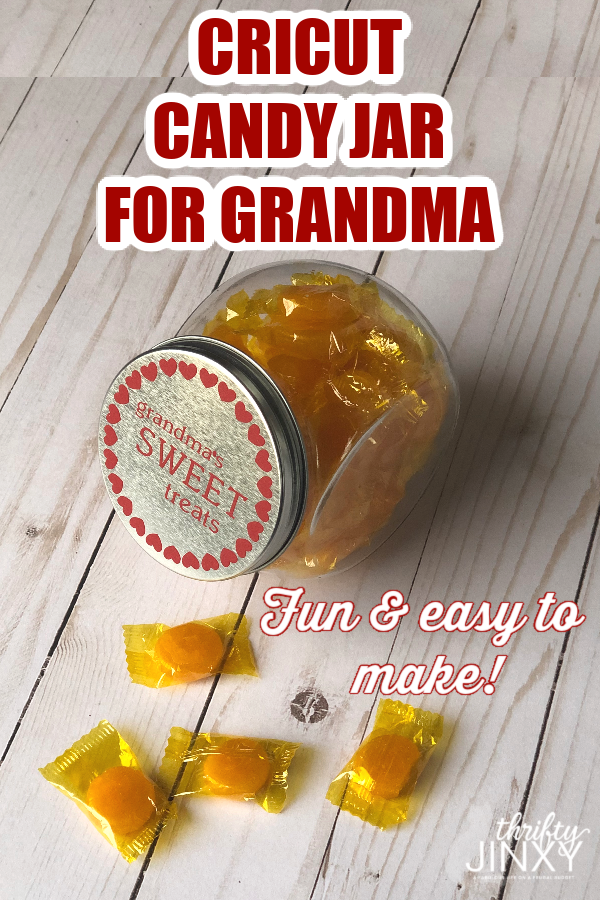 For another fun Christmas gift idea that Grandma will love, make our Cricut Christmas Potholder!