Baggage Check
Planning a trip? You're likely focused on airfares and accommodations and other logistics, but don't forget this essential detail: luggage. It's easy to overlook in the excitement of travel planning, but a suitcase that is too heavy or unwieldy will really slow you down.
Look for luggage that is durable, light, and easy to maneuver, and don't overpack. Beyond that, everyone's needs and preferences are different, so whether you are traveling for work, play, school, or adventure, our luggage guide will help you find the bag that's right for you.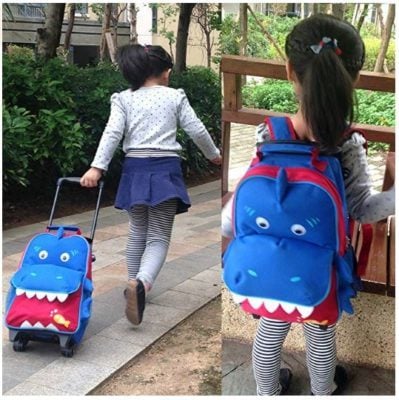 1. Small Luggage
Your child will be thrilled to have her very own suitcase, and if she can wheel it herself it will mean one less item you have to carry. Along with her clothes, you can pack toys and snacks for her to enjoy on the plane. You can find small suitcases featuring your child's favorite characters or you can choose a more generic pattern or print. I like the bags that work as both a rolling suitcase and a backpack so she can carry or wheel it, depending on the circumstances.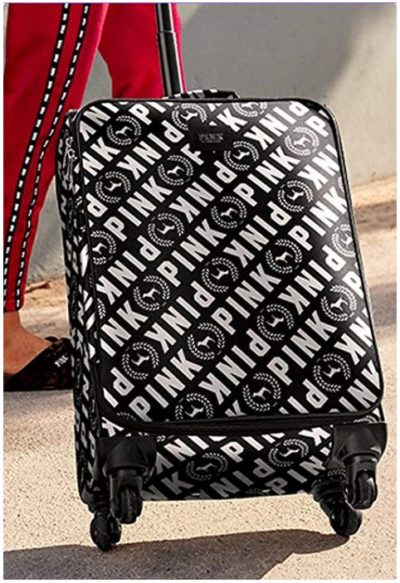 2. Luggage for College
A nice piece of luggage or a luggage set may not be a sexy gift for a new college student, but it will come in handy for years to come. Victoria's Secret Pink makes a great brand of bags for college students. You also can't go wrong grabbing a backpack or duffel bag with your teen's favorite sports team on the side. Again, I like duffel bags that double as backpacks. Oh and don't forget to buy a laundry bag for all of the clothes he will be bringing home for you to wash.
Steve Madden 4 piece Luggage With Spinner Wheels (Black)

3. Wedding Gift Luggage
If you know a couple that's getting married, consider giving them a unisex luggage set. Oftentimes each spouse will have a luggage set from their youth that is either gender-specific or just worn out, so a set that they can both use is a practical and enduring gift. Other helpful gifts including packing cubes, a luggage scale, and luggage tags to personalize bags for easy identification.
4. Business Class Luggage
If you are traveling for business, it is important to have a professional looking suitcase to accompany you on your trip. I recommend a smaller size carry-on, such as this suitcase from SwissGear, since it's small enough to fit most (if not all) airline restrictions for carry-on bags. Shoe bags help keep luggage organized and clothes clean. Amazon has a wide selection of computer bags, too.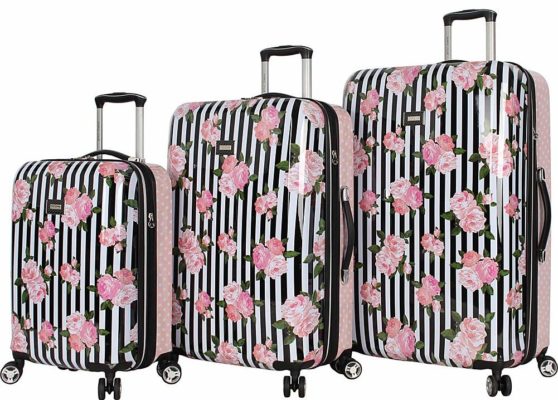 5. Designer Travel
Are you a huge fan of a particular designer? Chances are they have their own luggage line that you can purchase to match your favorite purse or accessory. A few of the designer luggage lines that you can find on Amazon include Steve Madden, Betsey Johnson, Kathy Van Zeeland, and more.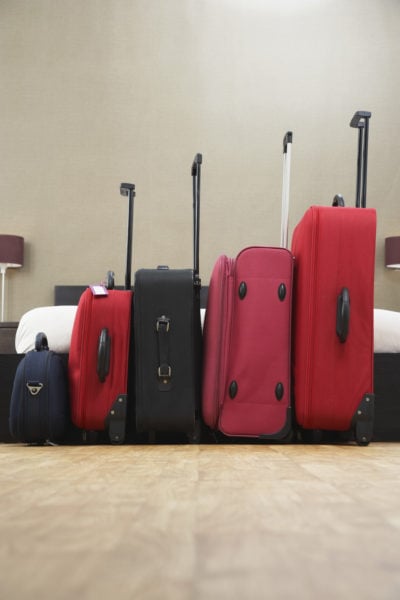 6. Luggage on a Budget
Luggage doesn't have to be expensive. Amazon has several high-quality luggage options for a budget-friendly price. Brands like Samsonite and Traveler's Choice give you a lot of luggage for a low price. Buying a luggage set is a practical option because you can divide it out among different family members.