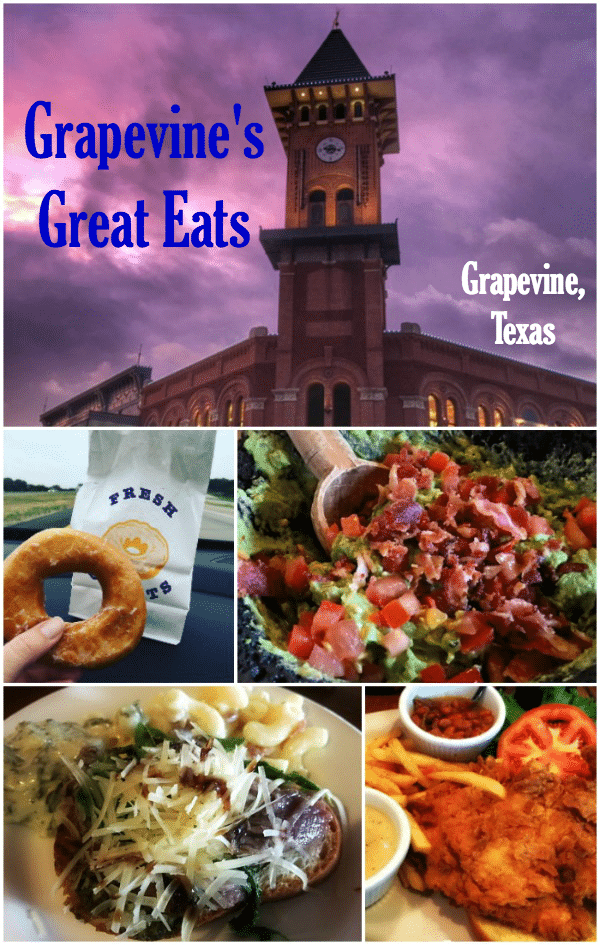 When you roll into a new city, what's the first thing you like to do? For me the #1 thing on my list every time is where to eat! After spending a couple of days in Grapevine, Texas I discovered that there are a whole lot of great places serving delicious food in fun surroundings. Here are just a few of the highlights: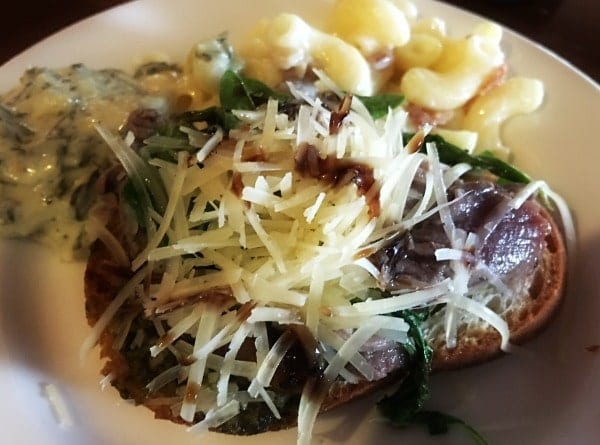 Winewood – This pretty restaurant is located on Grapevine's history-filled Main Street, which is listed on the National Register of Historic Places. It's known for its refined flavor profiles and beautiful presentation. We had a chance to sample a few of the appetizers on the menu including Tenderloin Bruschetta, Smoked Gouda Mac n' Cheese, Seared Ahi Tuna and Spinach Dip. While all good, that mac n' cheese knocked me out. Just delicious!
Mi Dia From Scratch – While everything at this restaurant is made from scratch (hey – it's right there in the name!) the guacamole is made right at your tableside. Since it's made to order, it can be customized to your preferences. With our big group of people we were able to have some extra spicy guac made, as some without cilantro for the cilantro-haters. (Seriously, I didn't know people hated cilantro.) We even added bacon to ours!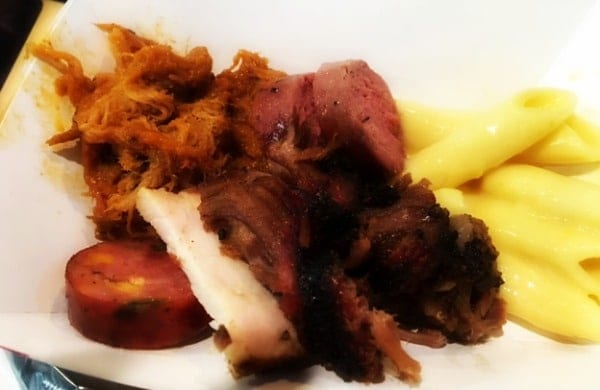 Meat U Anywhere – I really think it is a sin to visit any city in Texas without trying their barbecue. Meat U Anywhere started out as a catering only business, but now has their very first store in Grapevine. All of their meats are slow smoked with seasoned oak and hickory wood. I was happy to see that they actually sell bottles of some of their special secret seasonings in the store and I headed home with a big bottle of Trail Dust Seasoning (which I happen to love on my chicken at home).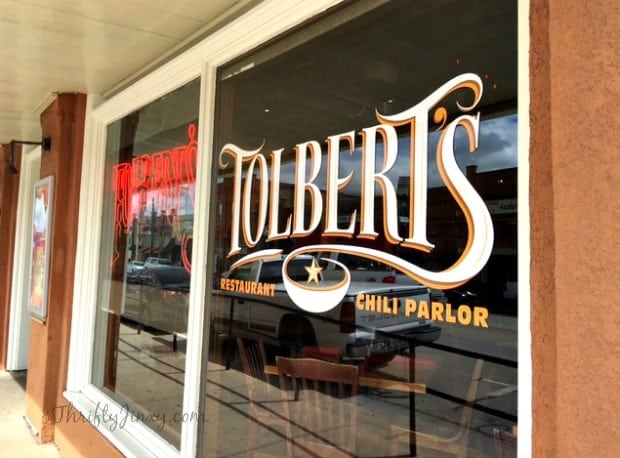 Tolbert's Restaurant & Chili Parlor – Tolbert's has been part of the Grapevine scene since 1976, serving up Texas and Southwestern cuisine. Their speciality is their "Bowl of Red", which is an original Texas red chili and it is GOOD! Definitely a must while in Grapevine. The other thing on the menu that will bring me back for sure are the Donkey Tails. They are all-beef hot dogs stuffed with cheddar cheese, wrapped in flour tortillas and then lightly fried. The desciption does NOT do this dish justice – they are crazy good.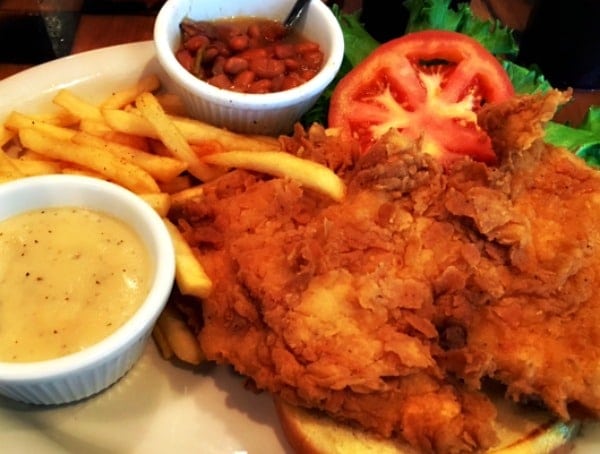 Old West Cafe – Old West is known for their breakfasts, which they serve all day long, and with good reason – it's pretty darn amazing! We picked out this spot for lunch based on Yelp reviews and were so glad we did. I had the chicken-fried Sam Bass sandwich. Wow, that chicken was good. I was also glad my hubby ordered pancakes because I shared them as my dessert!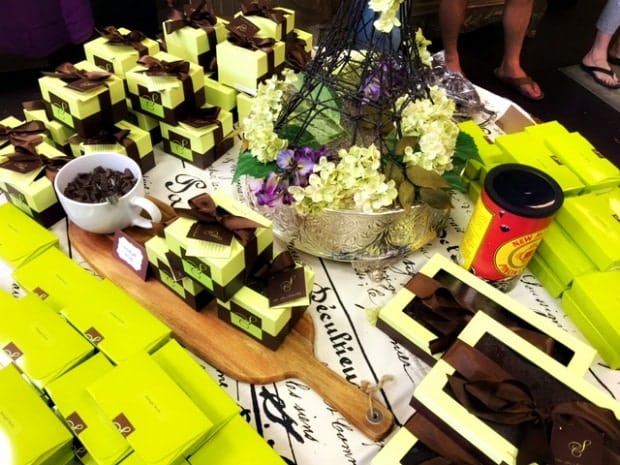 Dr. Sue's Chocolate – Dr. Sue's is my kind of chocolate place because it's all DARK CHOCOLATE! While I personally prefer it to milk chocolate taste-wise, I also like that it's a healthier choice. Dr. Sue, a physician agrees with me and that's why her shop specializes in dark chocolate as a richly decadent, yet more healthful treat. I had a great time check out all the unique varieties like Blueberry Ancho Chile Bark and Texas Mendiants.
Kountry Donuts: I have long said that you can get great donuts in Texas and Kountry Donuts certainly adds to that strongly held belief. They are AWESOME! Their shop is tiny, smaller than most people's garage, but their donuts aren't. They are big, soft and delicious – just perfect. They're so good that I am now sitting slouched over and sad as I write this since I'm over 1,000 miles away and won't be eating one soon. You can bet it will be my first stop next time I head to Grapevine!