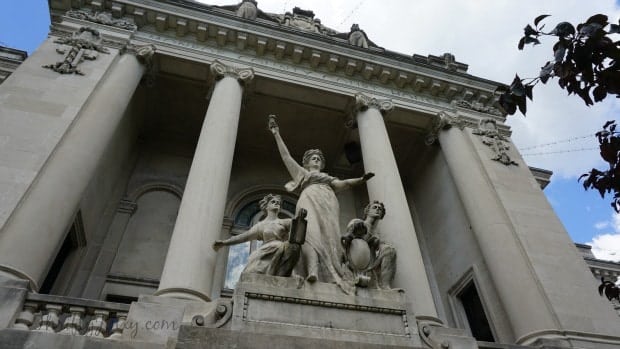 Earlier this fall I had a chance to visit downtown Bloomington, Indiana, while attending the Travel Media Showcase. It was my first visit to Bloomington and I wasn't quite sure what to expect, but was pleasantly surprised! While I only had one free afternoon and the opportunity to visit a small area, it gave me the impression of a full-fledged city with a cozy small-town feel and lots to see and do. Within just a few blocks I found history, shopping, food and culture.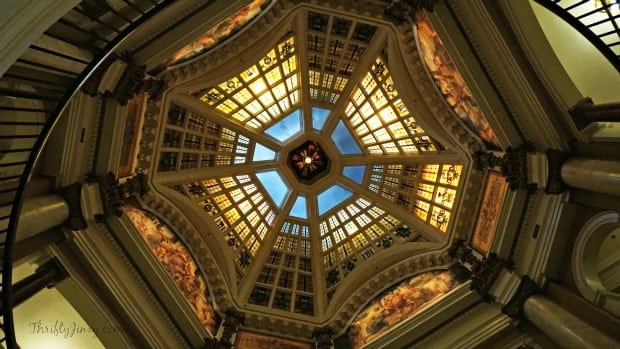 Historic Monroe County Courthouse
This beautiful Beau Arts style limestone building was built in 1826. From the beautiful entrance sculpture to the impressive octagonal dome to the rotunda's restored murals by German artist Gustav A. Brand- – there is a lot to see. One of the things that I found the most interesting was an unassuming marker in the ground outside the courthouse. This Center of Population stone indicates that in 1910 the center of population for the United States was located in Bloomington.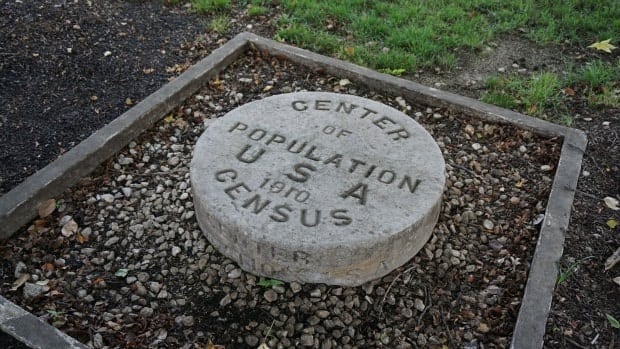 Fountain Square Mall
For shopping, there are lots of shops housed in the Fountain Square Mall, which encompasses one whole side of the downtown square that was rebuilt and repurposed in the 1980s. Eight buildings were restored and connected to create the mall, which is now filled with unique, independently owned shops and service providers.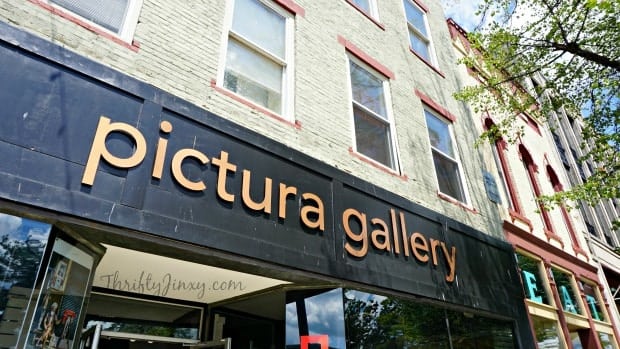 Pictura Gallery
To get your culture on, head over to Pictura Gallery. The gallery, which specializes in contemporary photography, has only been open for six years, but has already gained a great reputation and featured some amazing collections. I was fortunate when I visited to see the Steve McCurry exhibition. You most likely have seen his photo of an Afghan girl, which graced the cover of National Geographic in 1985. I was excited to see that photo, as well as his other amazing work.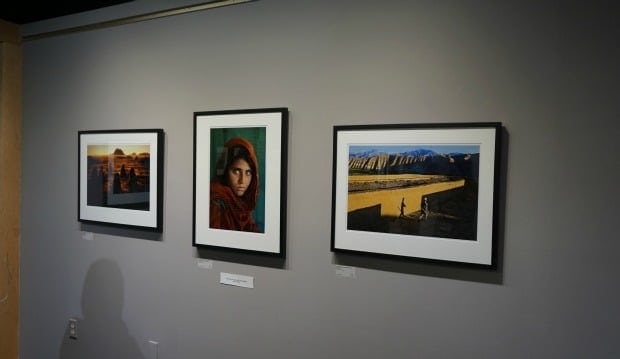 Uptown Cafe
Chef/Proprietor Michael Cassady has a gem in The Uptown Cafe, which he opened in a different location in 1976. His cooking is inspired by Louisiana cooking styles, especially by the late, great New Orleans Chef Paul Prudhomme. The decor of the restaurant pays hommage to that inspiration with beautiful paintings depicting New Orleans life. My vegetarian sandwich for lunch was delicious. My friend, Liz, went with a Louisiana classic, Red Beans and Rice, and it did not disappoint.
B-Line Trail
To get out and enjoy some movement, the B-Line trail runs for 3.1 miles through Bloomington. The trail is an asphalt surface with gravel on each side if you prefer to do your running or walking on a softer surface. Besides helpful features like drinking fountains (for both humans and pets) and fitness stations, the trail is also home to some pretty cool outdoor art, including murals and sculptures.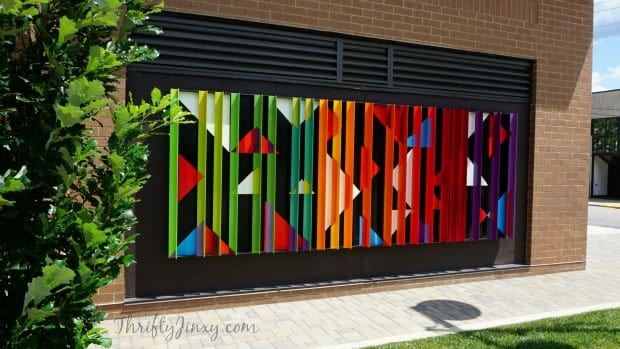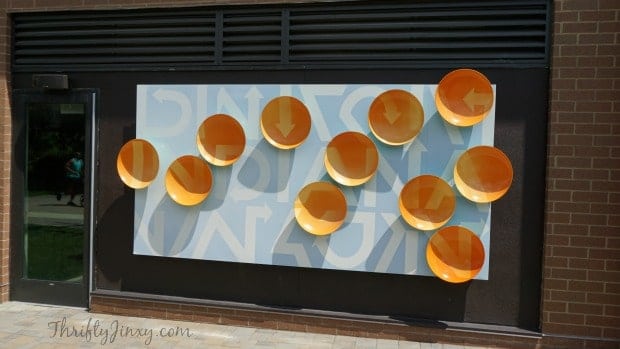 My time to explore Blooomington, Indiana, was very limited and I look forward to visiting again to see the rest of what the city has to offer.
Have you visited Bloomington? Tell me what else I should see/do next time I'm there!