Are you looking for some easy and affordable valentine ideas? Here are some really fun dollar store Valentine's Day Craft Ideas, from gifts that you can give to a friend or a loved one, to ways to decorate your home. All of the crafts below are easy to make, quick and very affordable. Valentine's Day gifts don't have to be expensive – you just have to get creative!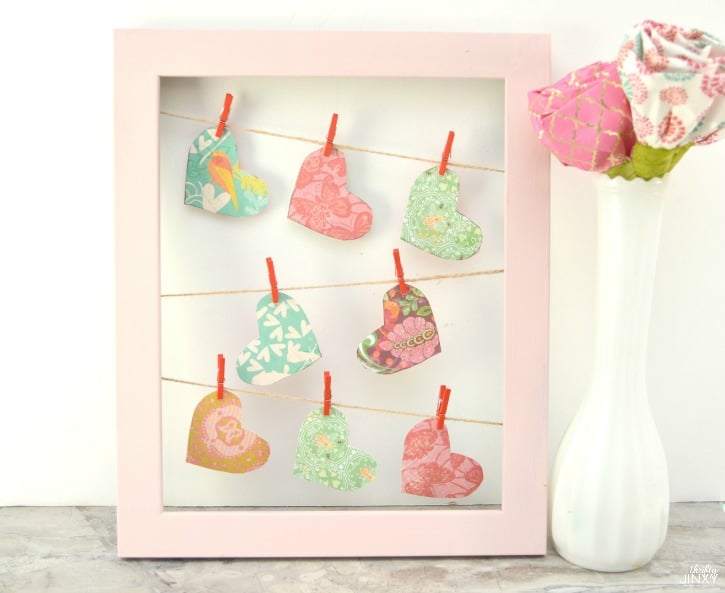 If you don't live near a dollar store, you can always look at the dollar bins at Target or even shop at the Dollar Tree or other stores that offer dollar bins. Some big-box stores and party supply stores have a dollar or mark down area – it's worth rummaging through and taking a look!
Sometimes you can't find the perfect gift, and that is where making it comes in! Maybe you don't want to send your child to school with the same valentine cards every other kid is passing out, or your child just wants something unique. Whatever your reason for not wanting to buy pre-made cards or gifts this Valentine's Day, below you will find some great inspiration to creating your own.
Valentine Gift Ideas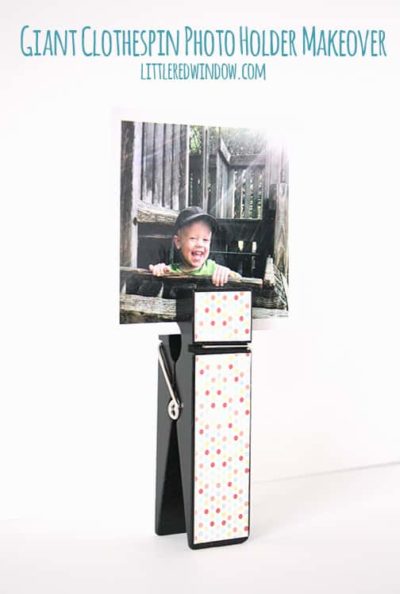 Giant Clothespin Photo Holder
This is a great gift idea for those of you who have children. You can let them design a jumbo plastic clothespin to make it more personal, and then put a darling photo of them to give to loved ones.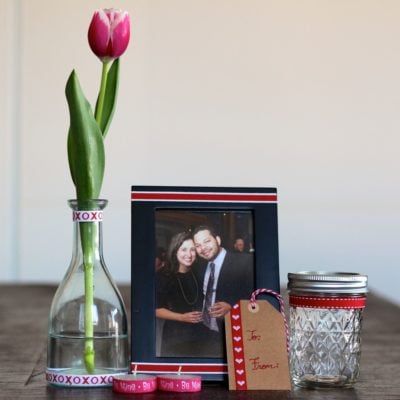 Ribbon DIY Vases and Jars
You can be so creative with this creation. Fill the jar with fun little candies, or do flowers in a vase! Can't find sticky trim ribbon at your store? Valentine washi tape will also do the trick.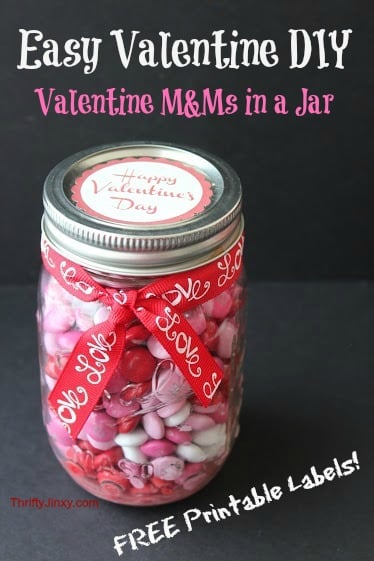 Valentine Candy Jar
Easy peasy M&M squeezy! Just fill a mason jar with your recipient's favorite festive candy and decorate with a Valentine's Day label and ribbon.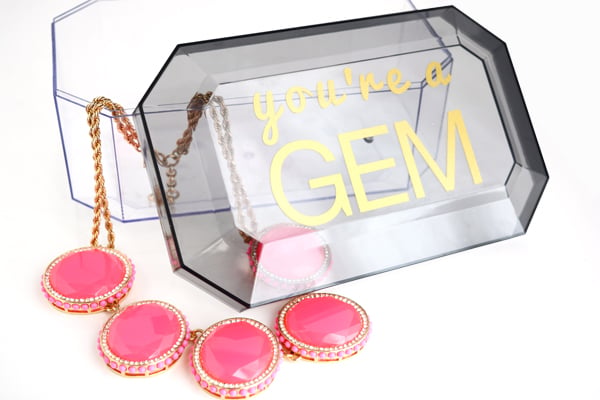 Gem Boxes
These are darling faceted boxes, and you can use any color of lettering you want along with what you write. This is a great personalized gift idea. Fill it with fun makeup, chocolates, nail polish or even jewelry! I love the look and shape of these boxes, but if you can't find them, these small plastic containers are very similar.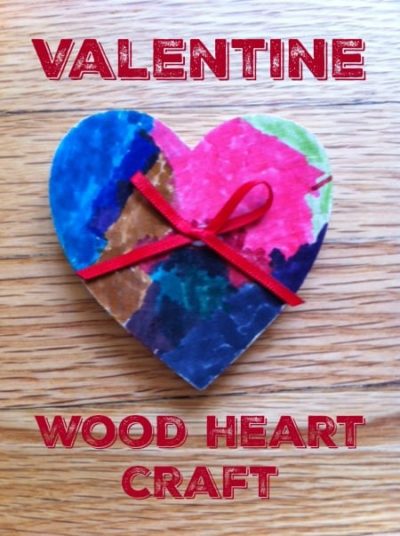 Wood Valentine Heart
This would make a perfect gift from a child to a grandparent or other loved one! Start with these wood heart cutout shapes, and decorate however you like. Fix a magnet to the back and voila!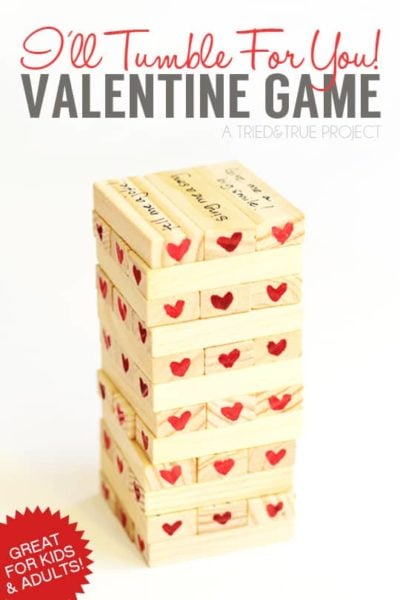 Valentines's Day Tumble Game
If you know someone who enjoys playing games, then you have to check this one out! You can create your own Tumble Tower Game in which you can write little messages on each block. It's a great way to tell someone how special they are to you, and also have some fun!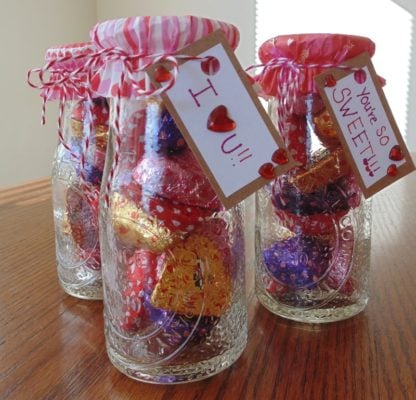 Valentine's Day Jar
Another creative way to show you care, and these milk bottle jars are so adorable! Great for all those sweet lovers out there – you can't go wrong with candy!
Decorations for Home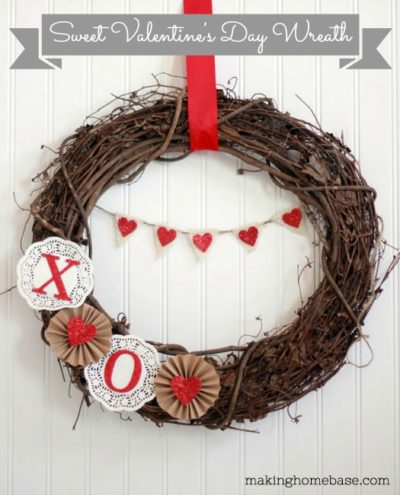 Valentine's Day Wreath
Looking to create a fun wreath to display on your front door? Here you go! Start with a grapevine wreath, and add simple and sweet red and white decorations.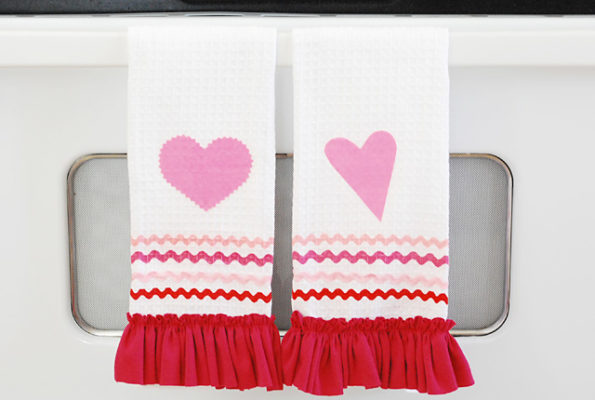 Valentine's Day Towel
If you enjoy decorating in every room, then check out this adorable towel you can put on display for the holiday! I think it would be tricky to find a set of towels with rickrack already on them, but you can take plain white hand towels and add all the trim yourself.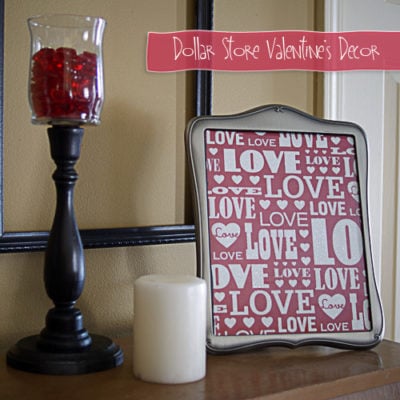 Framed Art
If you want to display some valentine art, just grab some picture frames and get creative. These would look darling on a mantle and are very affordable to make!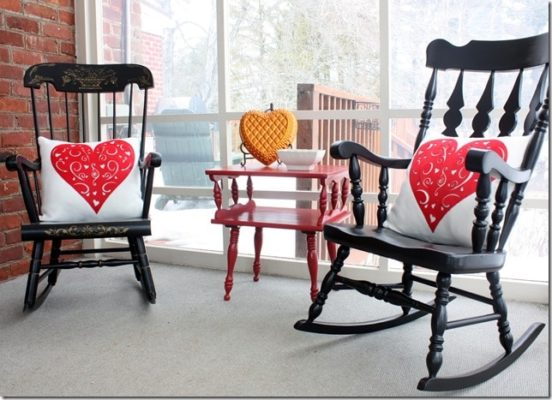 Valentine's Day Inspired Pillows
Showcase these beautiful pillows on your couch or chairs! It will get all your friends asking where you found these…and all you did was pick up some felt pattern hearts!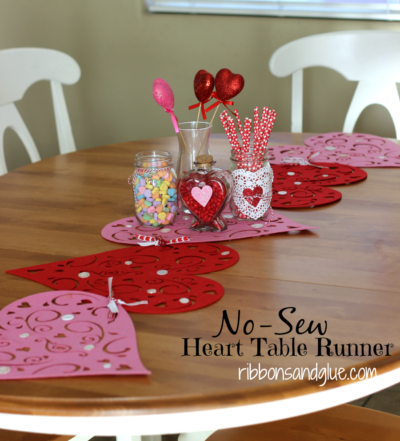 No-Sew Table Runner
This is a really neat way to decorate your table, and it uses those same felt pattern hearts mentioned above!
Kid Valentines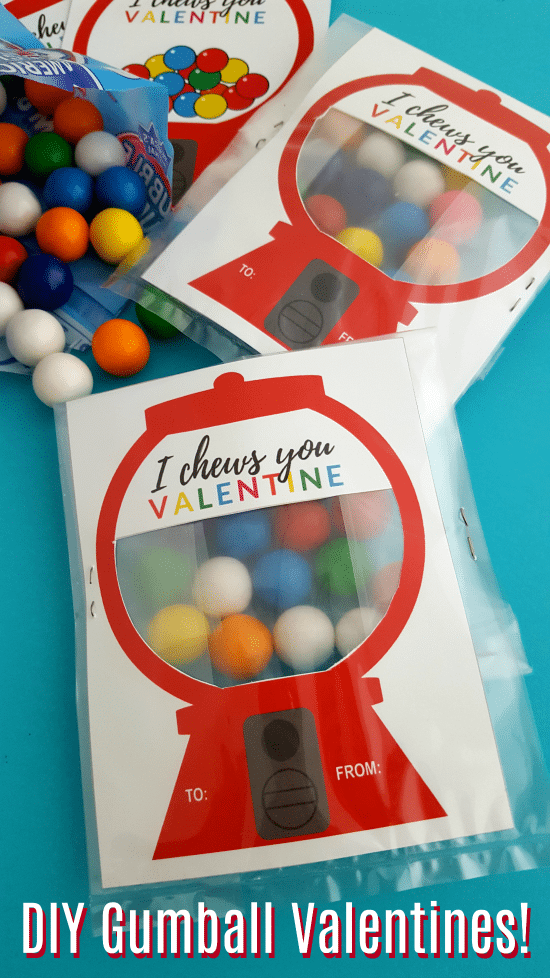 Gumball Machine Valentines
This is such a fun idea, and super simple to assemble! Let your kids have some fun filling the bags with mini gumballs to give to their friends.
Toilet Roll Creature
Start saving those toilet paper rolls now, and with a few crafting supplies – like these foam sheets – you can have these adorable toilet roll creatures to give out!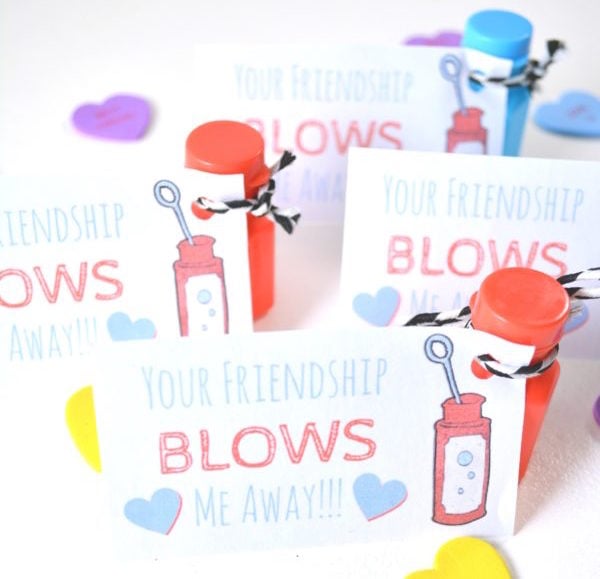 Bubbles Classroom Valentines
What kid doesn't love bubbles? Decorate these small bubble bottles with a free printable and some fun ribbon for an easy Valentine craft.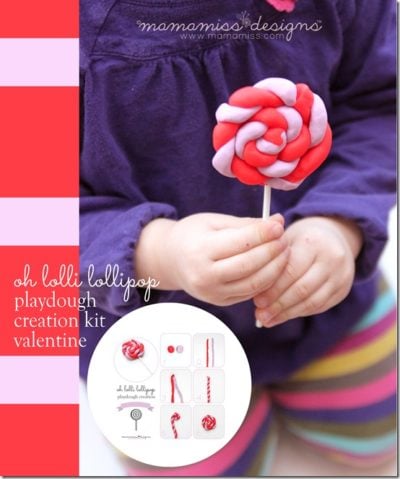 Play-Doh Lollipops
Okay, this one is so neat! Give some Valentine's Play-Doh along with a printable so they make their own Play-Doh lollipop. I don't know what child wouldn't love this!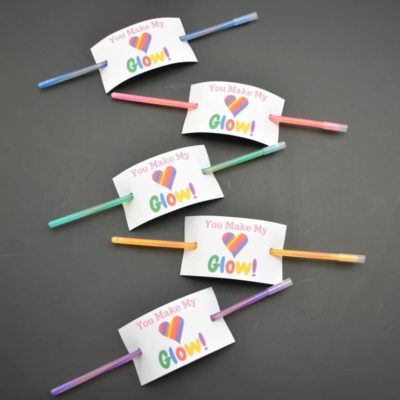 You Make My Heart Glow Stick Valentines
What a fun way for kids to give their classmates valentines. What kid doesn't love a glow stick?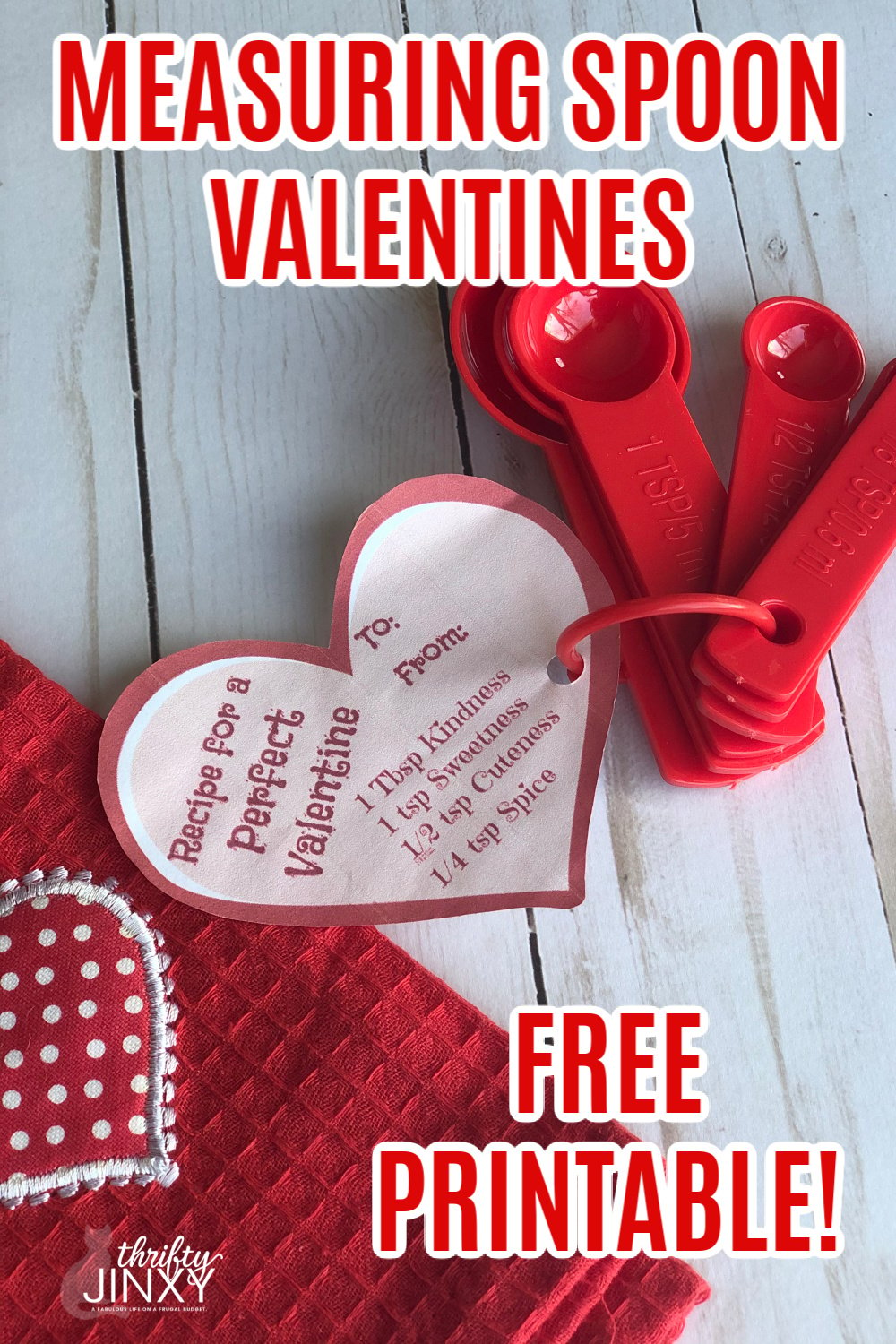 Measuring Spoon Valentines
How about giving out something useful and unique? These measuring spoons would be fun for kids to give to teachers, daycare providers, or grandparents.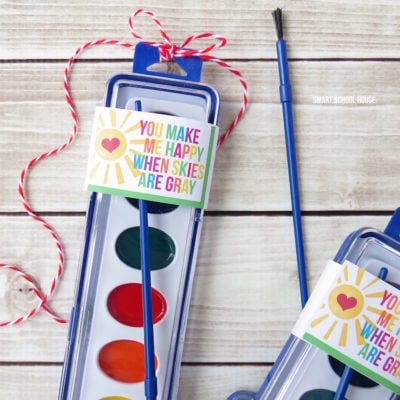 Watercolor Valentine
With a free printable, watercolor set, and some string, you have this one of a kind darling valentine!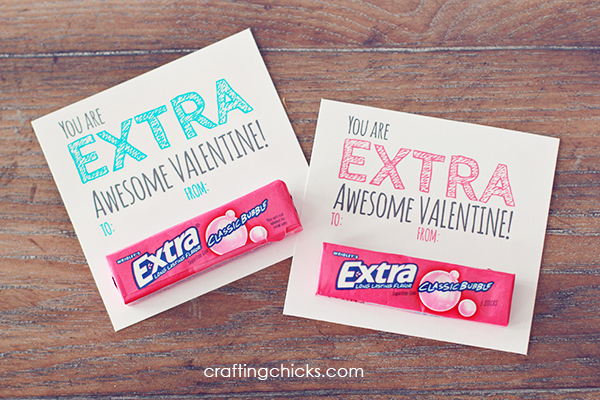 Extra Awesome Gum Valentine
I love the idea of handing out a little pack of Extra gum! This is very inexpensive but so creative.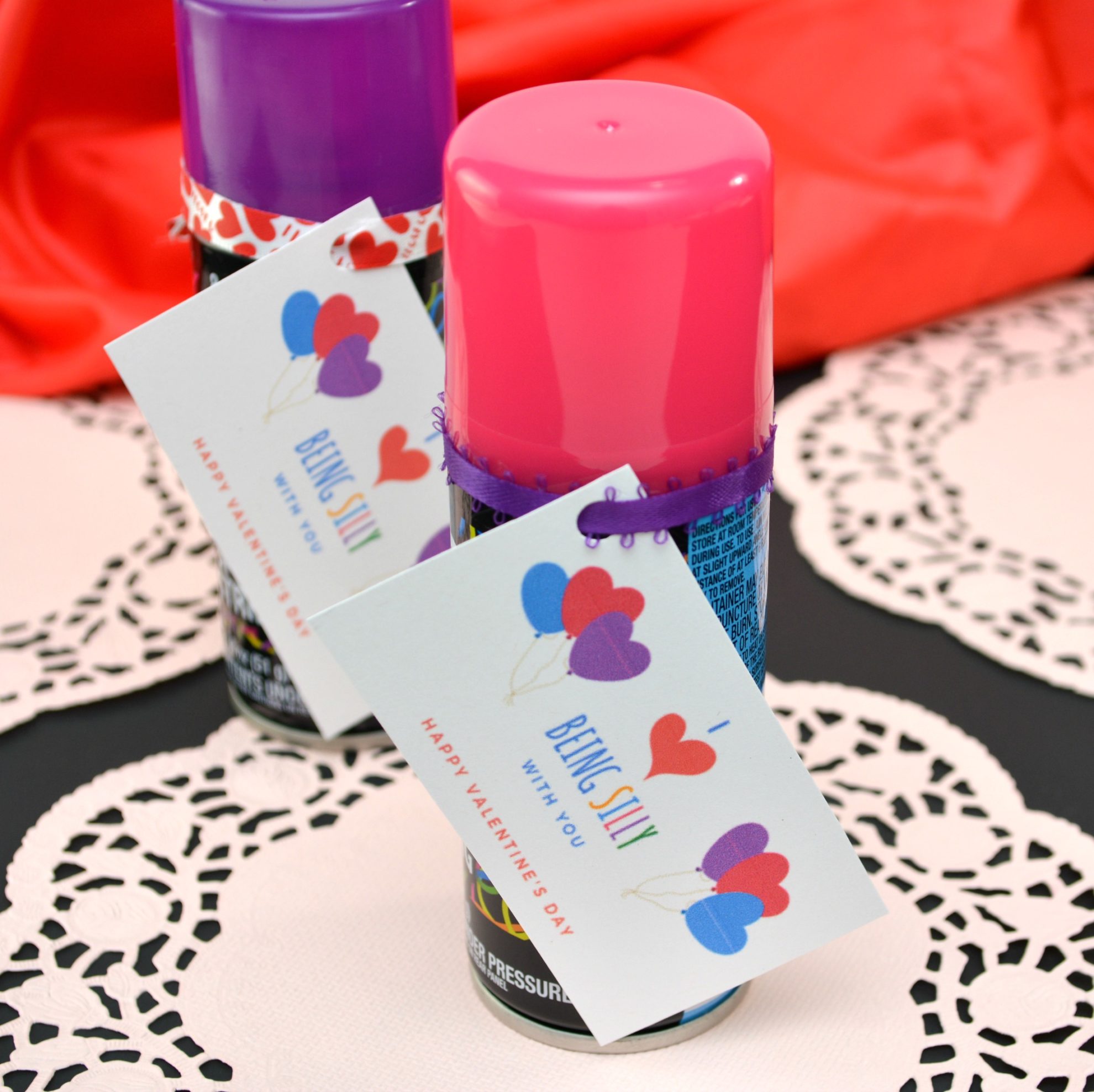 Silly String Valentines
Everybody (well, at least all kids) love silly string and this fun valentine card is easy to print out and attach to a mini-size can of Goofy String.