This Measuring Spoon Valentine Printable Card attaches to a set of measuring spoons for the perfect valentine for cooks, kids or anyone you want to delight on Valentine's Day!
This Measuring Spoon Valentine printable makes a fun valentine for sweethearts both young and old. Kids who enjoy learning how to cook will get a kick having their very own set of measuring spoons. It also makes a great card/slash gift for teachers, daycare providers or Grandma.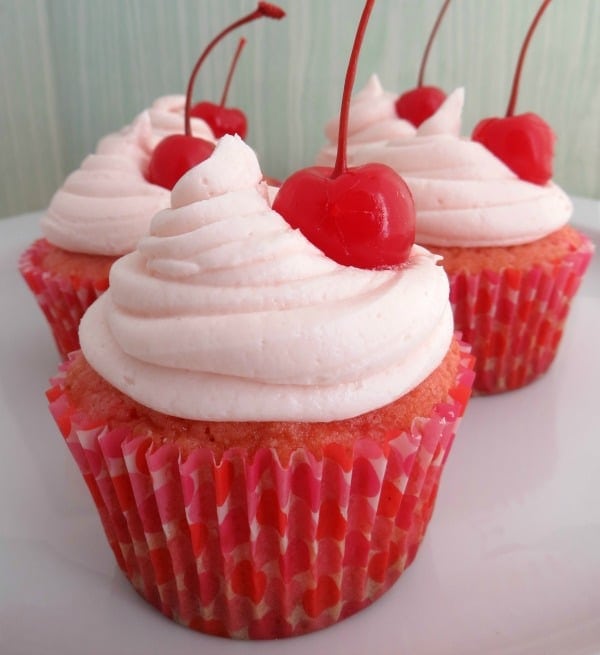 Everyone can use more than one set of measuring spoons in their kitchen. I hate when I'm baking a batch of cookies or a cake and use the 1 tsp. measure for something sticky and then get to another item in the recipe that also calls for one teaspoon. That's when that extra set comes in handy!
You can attach this Measuring Spoon Valentine Printable to any set of measuring spoons. I got the red set in the picture above at Dollar Tree (for $1 of course) and the silver in the photo below set was a set I already had.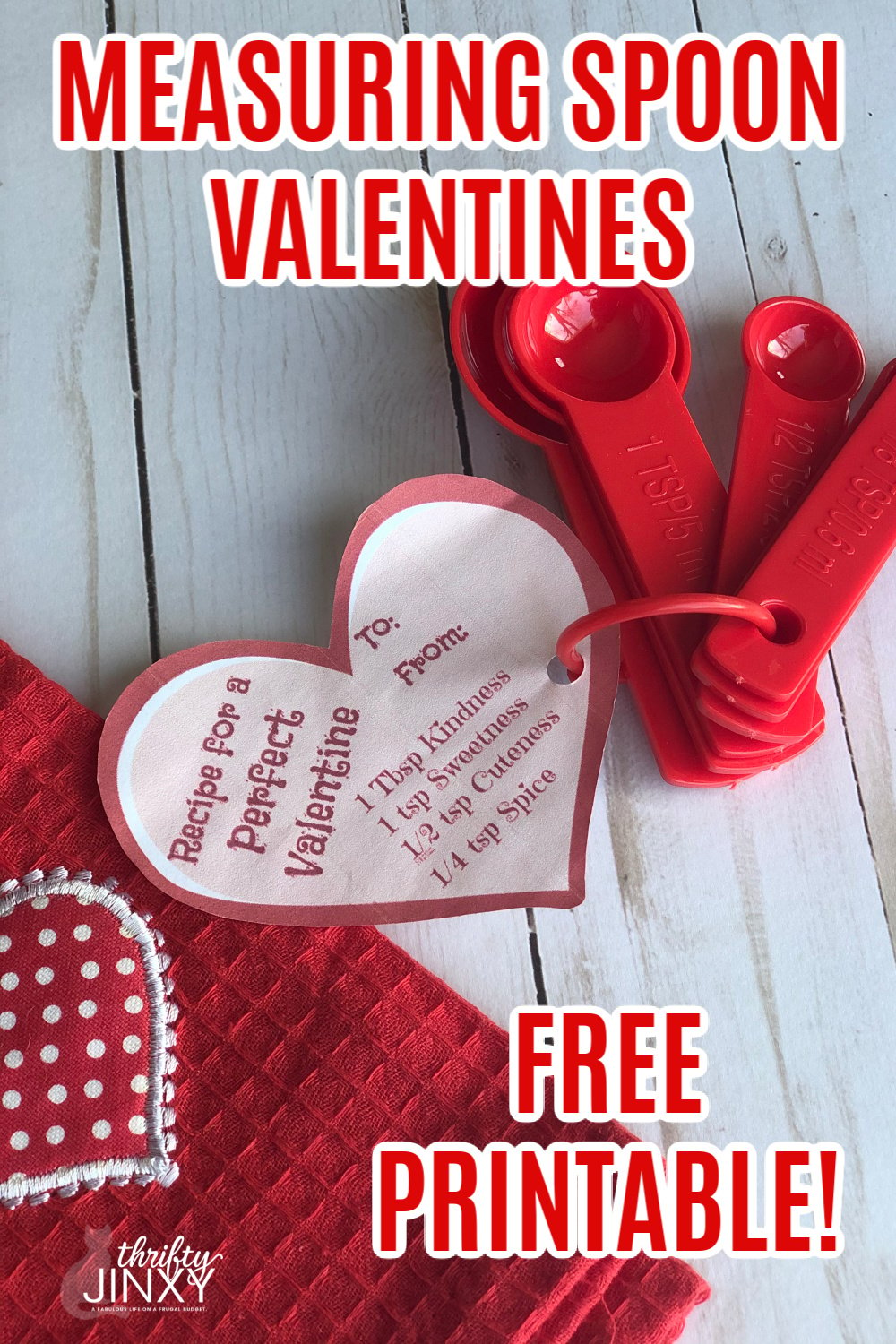 If you're giving this to someone who loves antiques, it would be a super special idea to find an old set of spoons at an antique store or flea market. You can also carry on with the heart theme and order this pretty set of heart shaped measuring spoons.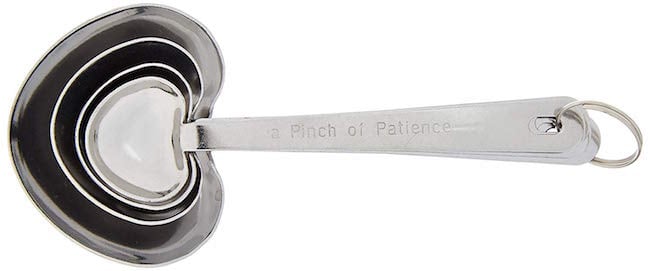 These cute printable valentines include a "Recipe for a Perfect Valentine" with the ingredients being 1 Tablespoon kindness, 1 teaspoon sweetness, 1/2 teaspoon cuteness and 1/4 teaspoon of spice. A little spice makes everything nice!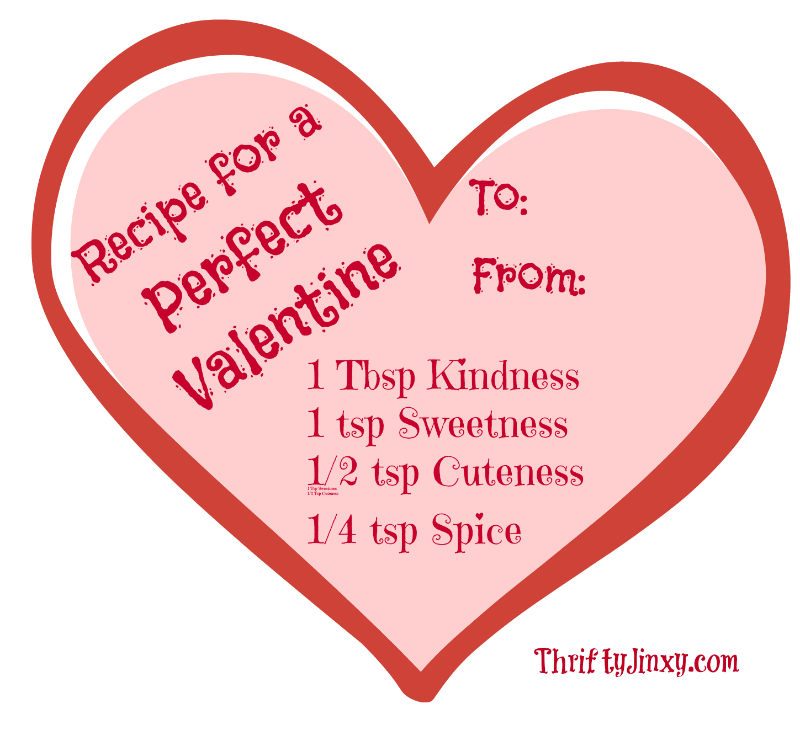 Our Measuring Spoon Valentine Printable prints four cards per page. For best results, print on heavyweight paper or card stock. You can see in the photo I used plain copy paper and while they are still cute, they are NOT sturdy!