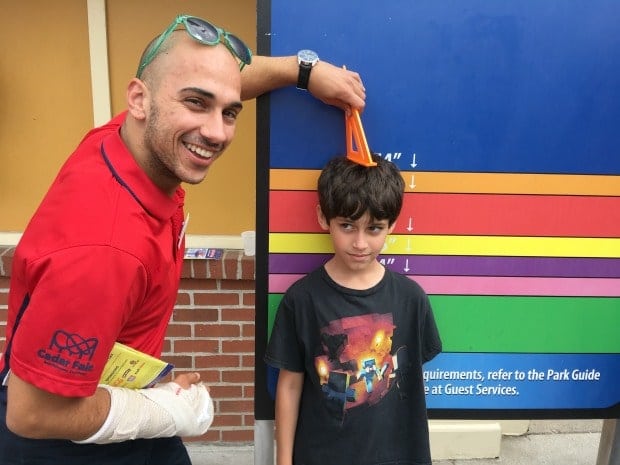 A trip to Valleyfair is fun ANY day, but a day filled with "firsts" can be even more fun. Our trip to Valleyfair was a big deal because it was the FIRST time that Little R is finally tall enough to ride on all the rides! He loves the thrill rides and has always been disappointed when there were some that he wasn't quite big enough to ride.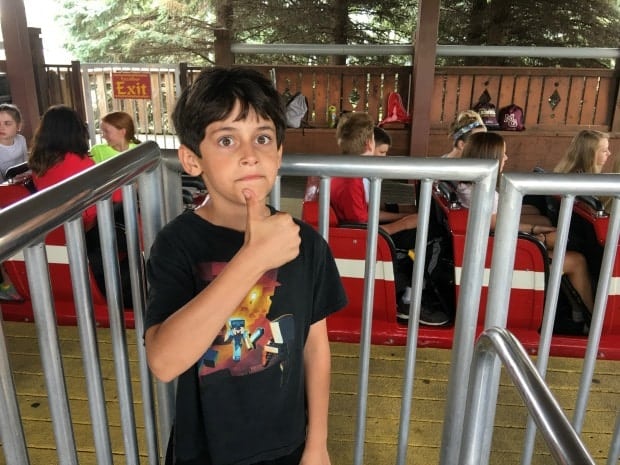 With his new height eliminating barriers, we rode lots of coasters at Valleyfair! Right in a row we rode the Corkscrew, Renegade, Excalibur and Wild Thing. As another first, he rode the Corkscrew all by himself! That sure made him feel like a "big kid".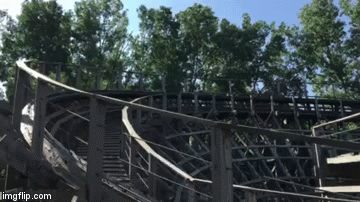 Another first is that we got to Valleyfair early enough to have breakfast. Little R chose Auntie Anne's pretzels for breakfast!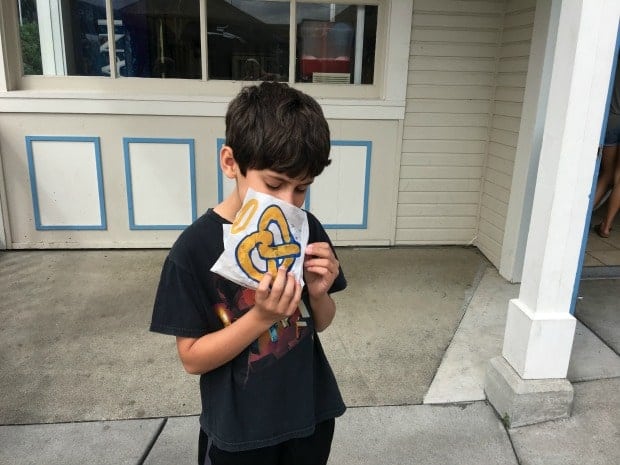 While we have visited Soak City at Valleyfair plenty of times, this was the first time Little R went on Breakers Plunge, which are the tallest side-by-side speed slides in the US (90')! We have been on Breakers Pipeline before, but never the plunge. I chickened out this time. I'm glad he's now feeling confident enough to go on his own.
The first trip down Breaker's Plunge caused another first. As soon as he was finished he announced, "I got my first wedgie!"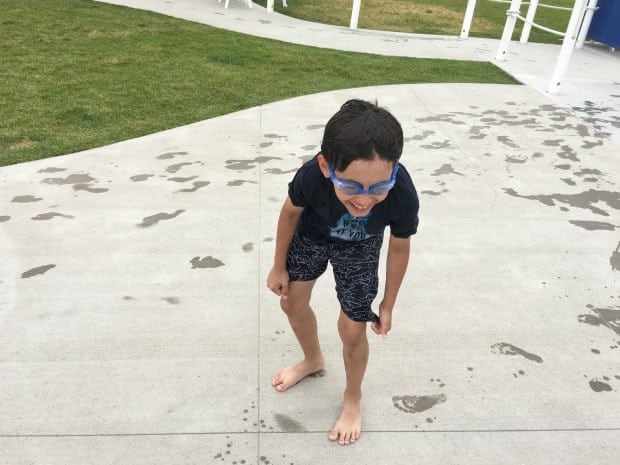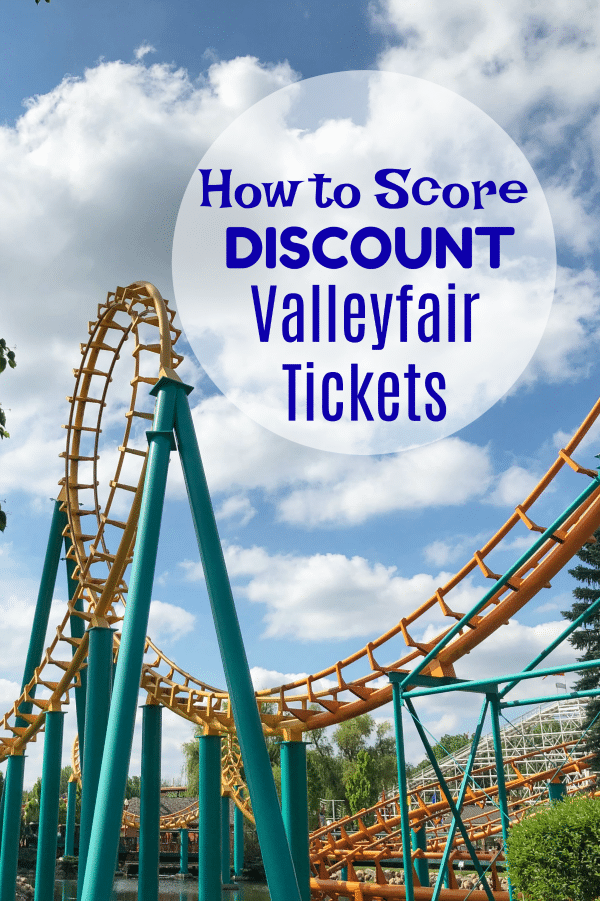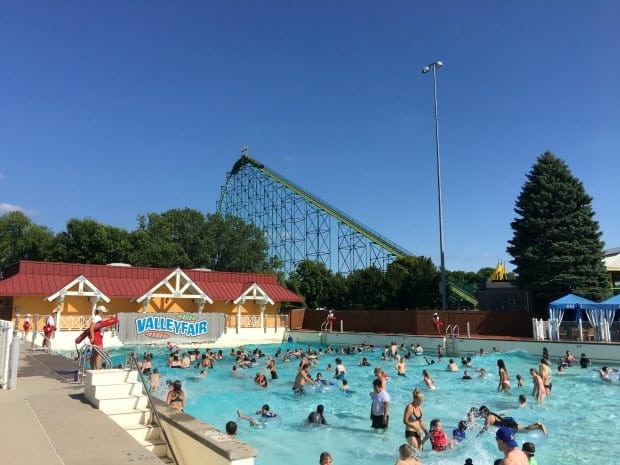 Another first – I got my Mom to ride a ride with me (other than the Ferris Wheel)! It was the Wheel of Fortune.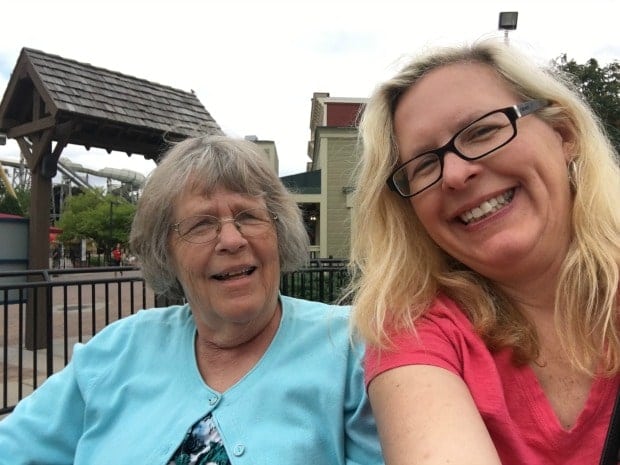 One thing Mom has always loved at Valleyfair (ever since I was a little kid) is the shows. In the past Little R has usually been too impatient to watch, but he was amazed by the guys from Kick the Sky and wanted to watch their whole show:
We also caught a bit of the Peanuts Gang performing:
We usually don't play the games at Valleyfair, but we gave in after a lot of begging and guess what?!? He won the largest prize! (And that was after we tried to convince him that the big prizes are super hard to win.)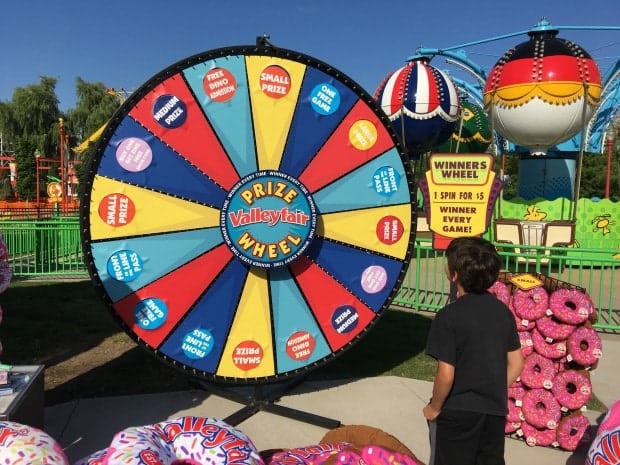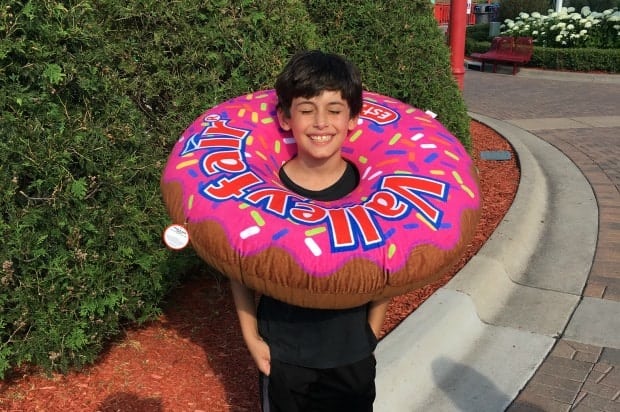 We're ready to head back to Valleyfair for another day of fun and see what other "firsts" we can come up with!!