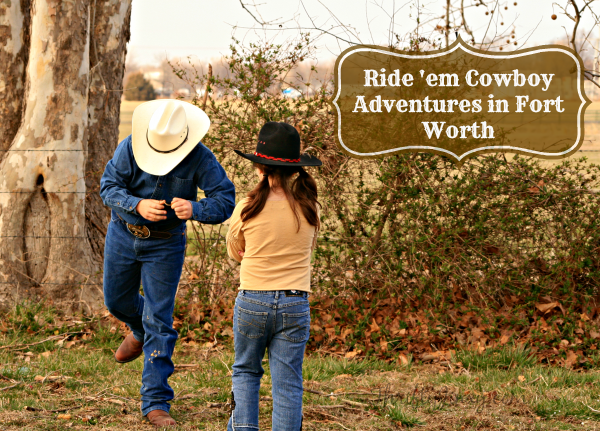 As much as Ft. Worth is a modern city, it is also a modern city that is filled with cowboys and cowboy life. If you are looking for some traces of cowboy adventure in Ft. Worth, there is plenty to keep you busy and entertained for days.
Festivals, events and rodeos also pass through town on a regular basis, so if you are able to plan your trip for one of these times of the year, you can really get the whole city experience as well as be able to enjoy yourself at one of these major events.
These cowboy adventures in Ft. Worth are sure to please kids and adults alike, making Ft. Worth a great family destination.
Cowboy Adventures in Fort Worth Texas
Fort Worth Stockyards
The Fort Worth Stockyards are actually a national historic district, looking much like it did when this was a booming cowtown, being the site of stockyard sales and transportation. Here you will find wooden walkways, period buildings and cowboys going on in the daily lives of their trade. While things are always different each day in this part of town, the wooden corrals and daily cattle drive are a staple that everyone gathers to see. Kids can even have a photo opportunity on the back of a longhorn steer. Check the schedule for concerts, appearances, when the rodeo is in town and of course, there are themed shops to browse through.
https://www.fortworthstockyards.org/
Ride the Vintage Railway Train
As soon as you are done looking around the stockyards go aboard one of two vintage steam locomotives that runs between the yards and Grapevine or along the Trinity River. Both runs are taken aboard Victorian styled cars so you can get a real feel for what it was like to ride the rails and live the life of someone that was already this far west.
https://www.stockyardsstation.com/attractions/grapevine-vintage-railroad
National Cowgirl Museum and Hall of Fame
It wasn't just men that blazed a trail and shaped the West, but a lot of brave women tamed the West too. At the Hall of Fame and Museum, take some time to visit the exhibits, ride the kids sized bronco and learn about all the women that have been inducted into the Hall of Fame. There is plenty of stuff for kids to see and do, interaction is a big part of the museum, so it really is an all ages event.
https://www.cowgirl.net/
Rodeo Championships
In addition to the regularly scheduled rodeo that takes place at the Fort Worth Stockyards, there is also a competitive rodeo that comes through town once a year and a large stock show. The championship rodeo and stock show only come through town once a year, and both are very big affairs attracting hundreds of vendors and exhibitors. The Fort Worth Stockyard Rodeo is a regular weekly event that usually takes place in the evenings on the weekends. All three of very exciting and give you a real taste of cowboy life.
https://www.fwssr.com/