You have headphone and earbuds. You have a bluetooth speaker. But what you'll want now is the new Bose SoundWear Companion Speaker! Check out my review!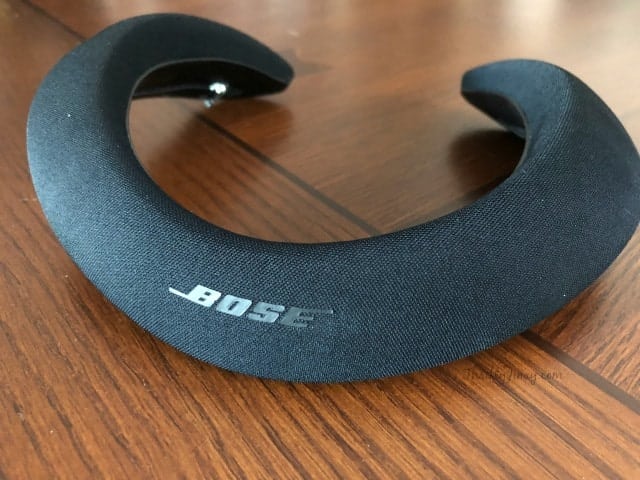 If you can't tell just by looking at the photo, the Bose SoundWear Companion Speaker is a wearable speaker that sits on your neck so you can take your music or your phone calls everywhere you go while keeping your ears free.
Bose SoundWear Companion Speaker gives you the feeling of being completely immersed in sound – and it's a deep, clear sound it achieves with a combination of acoustic technologies and unique design.
Two 11-inch waveguides in the neckband push air to opposite ports for deep lows—while proprietary digital signal processing cancels out bass for anyone nearby. On top of that, it still allows you to keep your ears free so you are able to hear what's going on in your environment.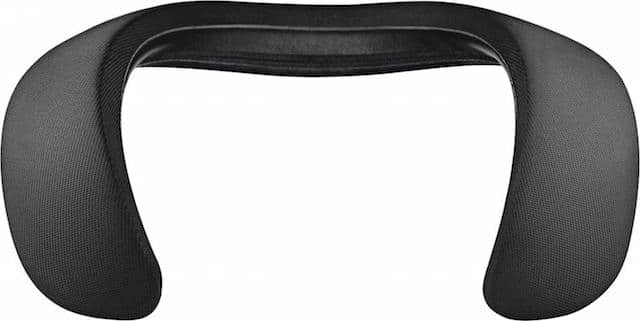 I recently started using the Bose SoundWear Companion Speaker, which is perfect for when I am working at home. It allows me to listen to music or to take calls.
During the day I move from my office upstairs, down to the kitchen, to the basement to throw in a load of laundry, etc. Wherever I go I can have the sound traveling with me.
Plus, since my ears are free, I can still hear the doorbell ringing or if the pets get into mischief and I need to take corrective action!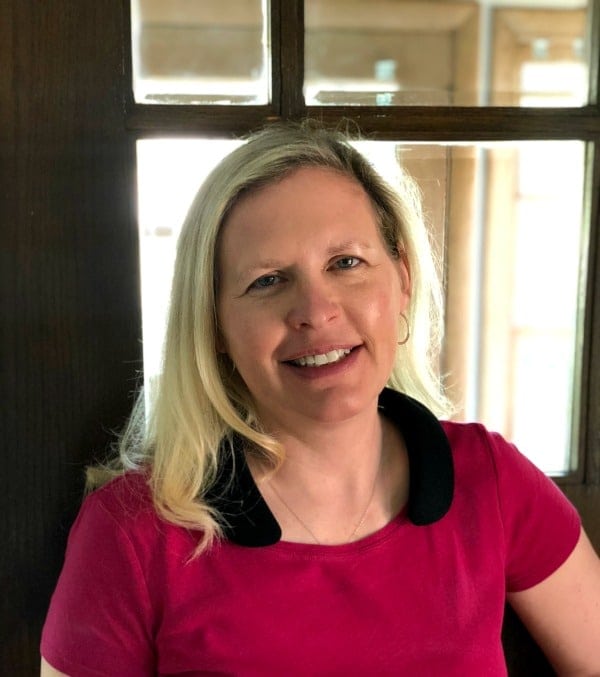 The speaker is comfortable to wear as the neckband is ergonomically designed and coated with soft-touch silicone.
It's also sweat and weather-resistant, so if it happens to start raining while I'm walking the dog, I can get back home without it being a problem.
I can go a whole, long day using the Bose SoundWear Companion Speaker on one charge since it offers up to 12 hours of play time from its rechargeable lithium-ion battery. (It charges via Micro-B USB port.)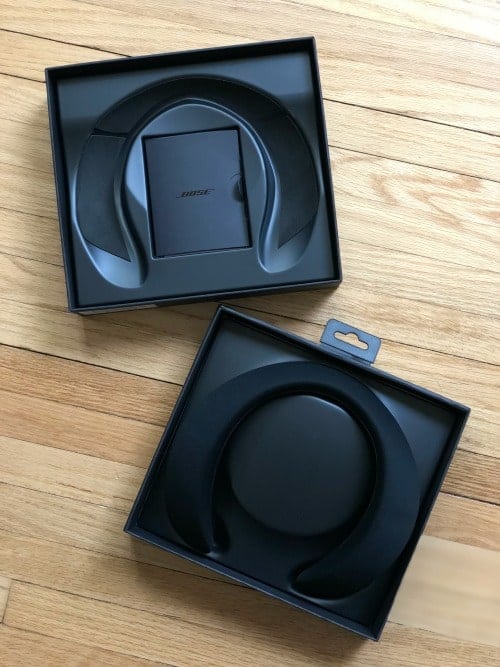 Some of the other helpful features of the Bose SoundWear Companion Speaker include:
The press of a button lets you answer calls or access your phone's Siri or your Google Assistant through the speaker.
Personalized vibrations offer discreet notifications from calls.
Personalize your experience and manage Bluetooth® connections with the Bose® Connect app.
Includes a Black four-way stretch cover that adds a layer of protection without affecting sound.
Wireless Bluetooth pairing made easier with voice prompts.
Optional fabric covers in additional colors sold separately.
The Bose SoundWear Companion Speaker is available at Best Buy. Check out BestBuy.com for more information and to buy yours!