There is no better time for camping than fall. There is a chill in the air and the leaves are falling. The colors in the trees are beautiful and everything seems to be winding down after summer into a relaxing fall. While most of the tips to follow in summer will do you will with fall camping, we have a mini autumn camping guide to give you a few tips and tricks for camping this fall.
Bring the right equipment– Camping during the summer months is different than camping during the fall season. It is for this reason that you will need different equipment for fall. A rain-proof tent is an essential item for fall camping. These tents are equipped with a full rain fly so you and your stuff is protected from the wet weather. You will also need a tarp to put on the ground to protect against wetness and cold. In addition to your sleeping bag, you need to have a sleeping pad to insulate you from the ground since it is cold during this time of year. You probably already have flashlights but it is important that you bring them since it does get dark earlier in the day. Campfire starters are important for those chilly nights. You may not be able to locate dry kindling so be sure you bring logs and paper to get your campfire started.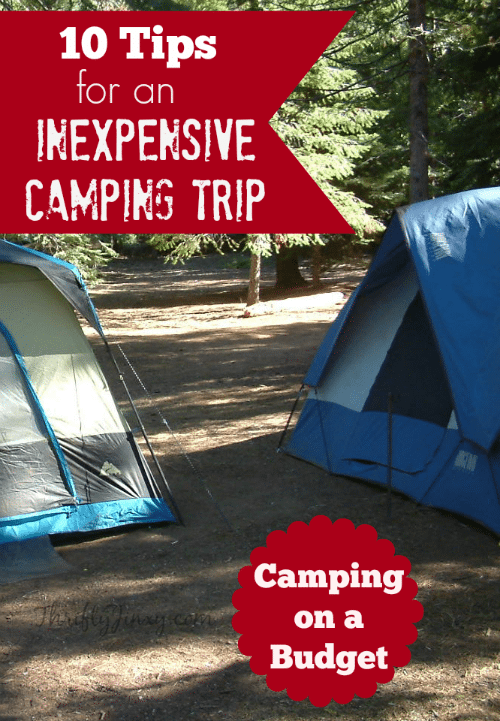 Set up your campsite– You have all your equipment and you have arrived at your camping destination. Now it is time to get your campsite setup. Each tent has a different set up so be sure to read the instructions for your particular tent. As a general rule, be certain that you clear any sticks and rocks from the ground before setting up your tent. Also, be sure to set the tent up on level ground. Don't store any food where animals have access to it.
Be prepared for cooler weather- In the fall it is often warm during the day and cold at night. Plan to wear layers or convertible clothing like cargo pants where you can unzip the legs into shorts. It doesn't hurt to take along a heavy blanket to wrap around your body by the campfire at night. Speaking of campfires, you'll want to spend more time around it in those cool evenings, so plan for extra campfire-cooked meals and snacks. (We have a bunch of suggestions at the bottom of this post.)
Explore the sights and sounds of nature– Part of the fun of autumn camping is exploring nature. The weather is ideal and the leaves are changing colors. There are several ways to explore nature while camping including hiking and biking. Be sure that when you venture out, have a first aid kit and some water with you. Also, use common sense while out on the trails and don't drink untreated water, eat plants you aren't sure about or wander off a path that is marked.