Camping is great, sitting around the fire, eating one too many s'mores, enjoying the great outdoors and fresh air, but what else is there to do? Well, you don't have worry about figuring that out all on your own. Here is a list of some of the best camping games everyone will enjoy. These activities are sure to liven up any camping trip and make it the best it can be. Everyone will be able to participate and have a blast!

7 Best Camping Games
Glow in the Dark Tic-Tac-Toe

This is sure to keep your kids occupied for hours, it could even have you occupied for hours as well. Check out this new way to play Tic-Tac-Toe! Everyone knows anything glow in the dark is the best and it is a fun twist on the classic game of tic-tac-toe using long, bendable glow sticks. Be sure to give it a try on your camping trip.

Lawn Darts

These things have been around for quite awhile and there is a good reason. Lawn darts make for such a fun activity especially camping because you have so much more room to play with and everyone can participate. These particular ones are plastic and not metal so they are safe for children.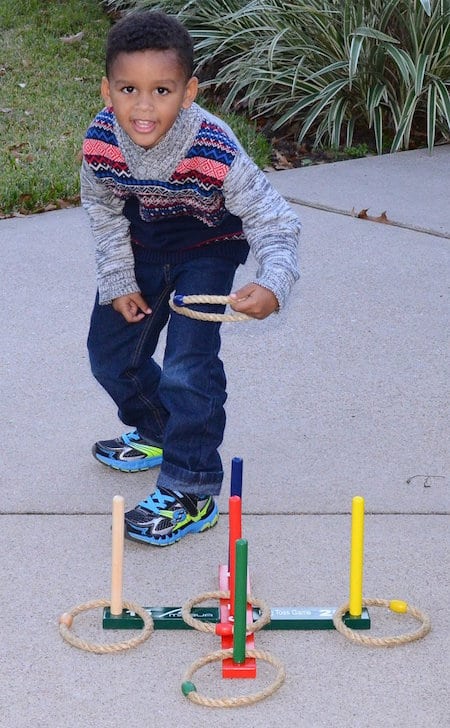 Ring Toss

It is just like horseshoes but without the danger of actual metal horseshoes flying in the air. With this ring toss game, it is also safe for everyone to participate and can make for hours of enjoyment. It is a very easy setup and comes with a bag to hold all the pieces so nothing gets lost.

Koob

An amazing and fun game to play outdoors and something you will definitely have to take on your next camping trip. It consists of nothing but wood, is easy to make and great for all ages. Here is a DIY on how to make it.


Ladder Toss

Who doesn't love a good game of ladder toss? Haven't heard of it? Well, you should definitely give it a try because it's a great time and will give you hours of enjoyment. This particular set has a built in score tracker so you can't lose track and the ropes are made to not tangle.

Disk Slam

Everyone loves frisbees but this game takes them to the next level. With disk slam, you have to get your frisbee into your opponents pop up basket. This is a great way to have some good fun and it is easy to pack up and doesn't take much space.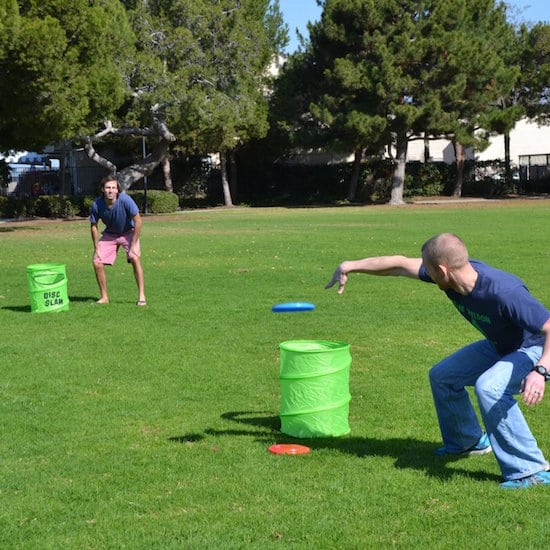 Bean Bag Game

This nice and simple to make bean bag game would be a great addition to bring along on your camping trips for yet another fun activity for everyone. Check out this DIY Bean Bag Toss Game!
Games and activities are a great addition to any camping trip, it is always nice to have some fun games for everyone to play and enjoy their time doing so. These are our thoughts on the best camping games out there and I bet that you will have a great time taking them along with you. Have you played any of these activities on your camping trips? Do you have any you would add to the list? Tell me in the comments!