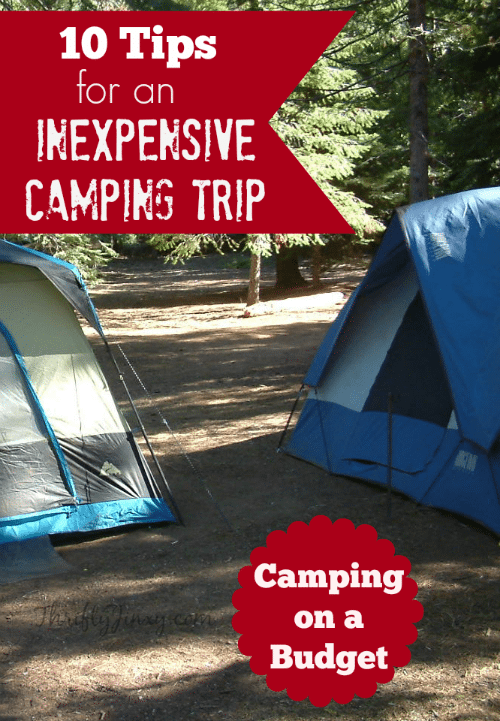 If you ask me prices today are way too high for family vacations. Hi, I am Kelly from BeyondtheTent.com. My family and I love to camp and with 5 kids it?s the only real option for a family vacation. With a little amount of money you can make memories with your children that will last a lifetime.
Here is how we have been able to save money and still have a great time camping together.
10 Cheap Camping Ideas – Tips for an Inexpensive Camping Trip
1. Garage Sale Shopping
Every year I go around stopping at homes with their yard lined with items they no longer want or need. Garage sales are the best place to find camping dishes and pots and pans for your camping kitchen. Garage sales are also the place to go to stock up on travel games or board games. One of our favorite games is Catan. The whole family sits down with campfire popcorn to play a round or two.
2. Clearance Shopping
My number one stop for just about anything are the end caps of Target! Crazy deals can be found there. I become buddies with an employee one day as she was marking items down from 30% off to 50%. She told me every Thursday her job is to go around remarking the clearance end caps. She informed me every Target is different, but my advice to you is to ask your local Target manager if there is a special day they mark their products for clearance. I would say Target clearance would be one of my top places to search for a great new tent. That is where we got our 2 room with a screen porch for our family.
3. Tell Friends and Family
We are currently in the process of getting a traveling trailer. I am working on making a list of the supplies I will need to get to stock our new 30 foot beast. I could really use a set of dishes to keep in the camper. With a very snow filled April I haven't seen one single garage sale! I have put the word out there among my friends and family to keep their eyes open for camping gear. Just the other day a Mom told me she had a bunch of kid friendly dishes she no longer is in need of and she plans on passing down my way. This is a win win for everyone, like they say one man's junk is another man's treasure.
4. Online Shopping
I never have been a huge fan of online shopping because I am the type that wants to handle an item before buying it and I really like to bring home whatever it is I just paid for right away. However, I have started enjoying the fact that I can shop online and don't have to have any little people tagging along behind me or too far in front of me! Amazon.com is always the cheapest site to purchase anything you can wait to get your hands on.
5. Craigslist Shopping
Buyer beware central 🙂 There are things on Craigslist you must be aware of before buying from a private party. I would be fine with buying camping chairs off Craigslist, but not sleeping bags. A camping stove could be more than half price on Craigslist!
6. Campground Deals
A lot of campgrounds will have coupons on their websites. They also sometimes will post deals for staying more than 2 nights at their campground. I have found that if you plan your trip out early enough you can sometimes get an early bird price.
7. Group Camping
Split up the total cost of camping with a group of friends. Not only will this save you money, but it can be a ton of fun!!
Terra Hiker Camping Cookware, Nonstick, Lightweight Pots, Pans with Mesh Set Bag for Backpacking, Hiking, Picnic
Texsport Heavy Duty Camp 24
Stansport Outdoor 277 9 Cup Aluminum Camper-Feets Percolator Coffee Pot
Stansport Camping 12 Egg Container
Stansport 11220 Enamel Camping Tableware Set, 24-Piece, Blue
Stansport Cast Iron Cooking Tripod
Lodge Deep Camp Dutch Oven, 8-Quart
Grill Master 932°F Heat Resistant Oven Gloves
Adjust-A-Grill
Marshmallow Roasting Sticks
Outdoor Slim Fold Cook Station
Camp Chef Teton 2 Burner Lightweight Camp Stove
8. Food Storage
Buying a big block of ice is cheaper than the bags of small ice cubes you find in nearly every grocery store. Plus, the bigger ice blocks will last longer. You can find lots more handing camping tools in the widget just above this paragraph.
9. Location
When it comes down to it you truly don't need to waste a bunch of money on gas. Camp someplace near home. The kiddos will love the time you've invested in playing with them. They don?t care if you are camping here or there.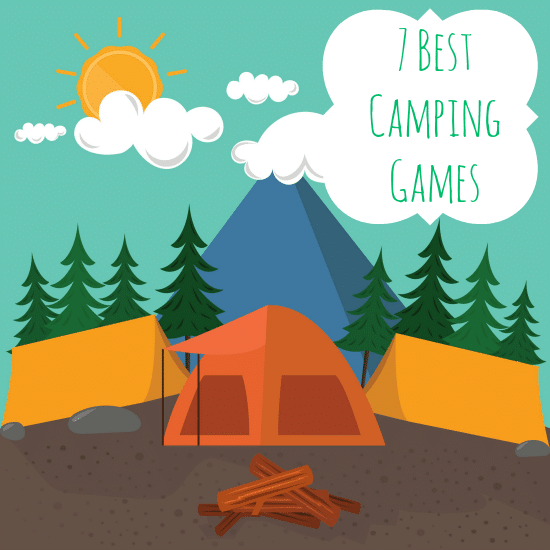 10. Meal Planning
You can prepare ahead of time some fun cheap snacks or meals for the family. I make a roast beef spread we have named "Vacation Meat". It looks gross, but it sure is tasty! Have a simple lunch of PB & J with chips and for dinner campfire hot dogs with a side of baked beans. The nice thing about camping food is no one expects a gourmet meal.
I hope you get a chance to camp this summer with your family. Please come check out our travels over at www.BeyondtheTent.com. Thanks to Chrysa for letting us hang out with you today. Kelly