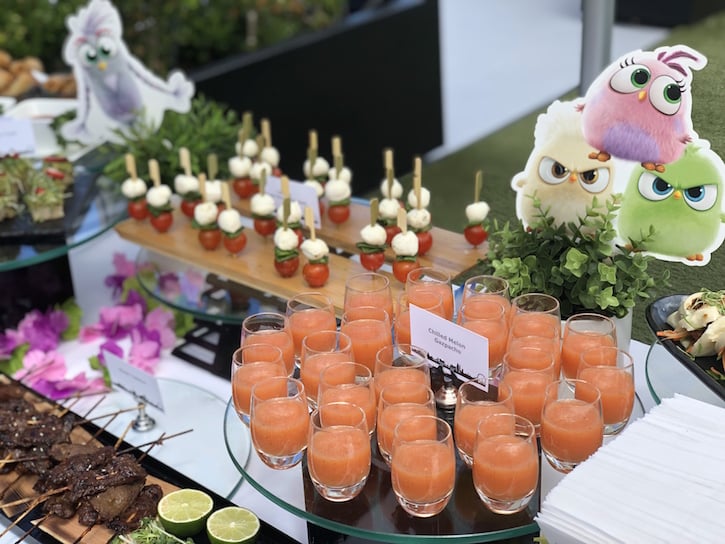 THE ANGRY BIRDS MOVIE 2 is now in theaters! If you haven't yet seen it, I know your family is going to LOVE the movie and you might want to keep up the fun at home by planning and Angry Birds Party of your own!
To help with your planning, we have some fun ideas for food, drinks, decorations and party activities. Whether you want to plan an Angry Birds Birthday Party or just a spur-of-the-moment movie release party, we've got you covered.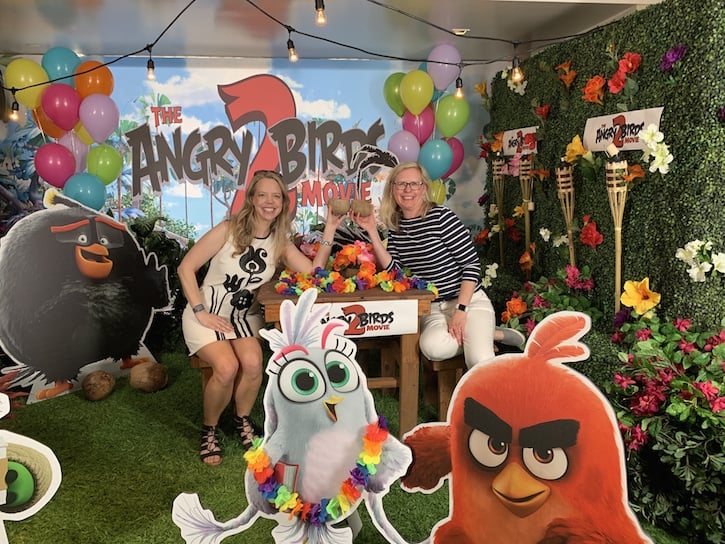 Your own flock of friends and family can have an awesome time with these party winners. And don't worry – we have the adults covered as well as the kids!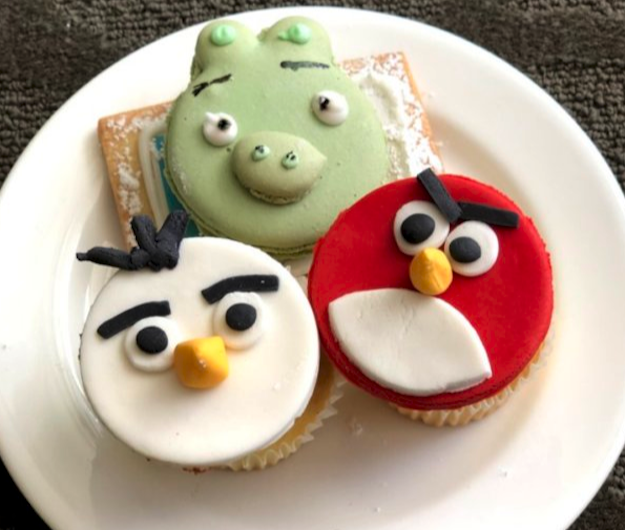 Angry Birds Party Food
For a main course, we think it might be bad to serve anything related to birds (like chicken) or pigs (pork/bacon), sooooo…. a seafood or beef dish is a great way to start out the menu!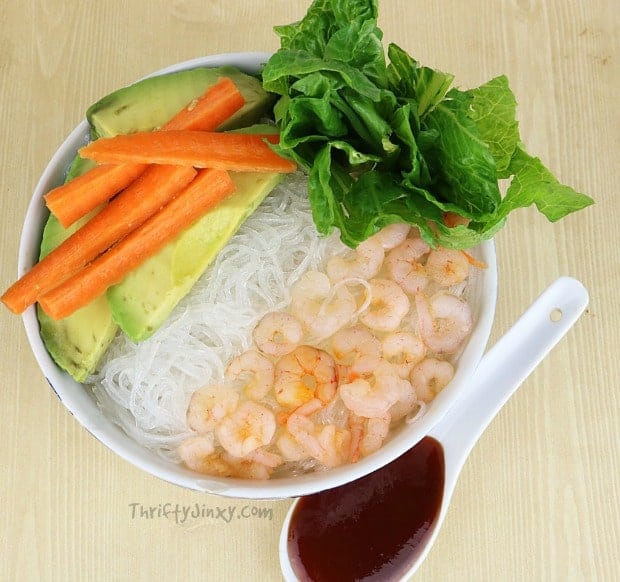 The 11-year-old in our family LOVES traditional ramen and other Asian noodle dishes AND shrimp, so this Easy Shrimp Spring Bowl is a great option. The recipe listed is for one person, but it is SUPER EASY to make it for as many people as you need by setting up a "self serve" station and let people fill their own bowls. They can also choose what they want to include or omit in the serving as well.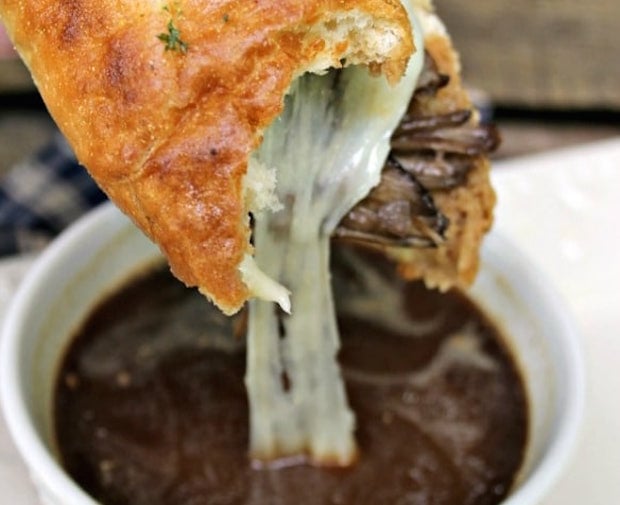 These delicious and easy Instant Pot French Dip Sandwiches are a good choice for a beef dish. As a bonus, you can leave it in your Instant Pot on the keep warm setting so your guests can serve themselves.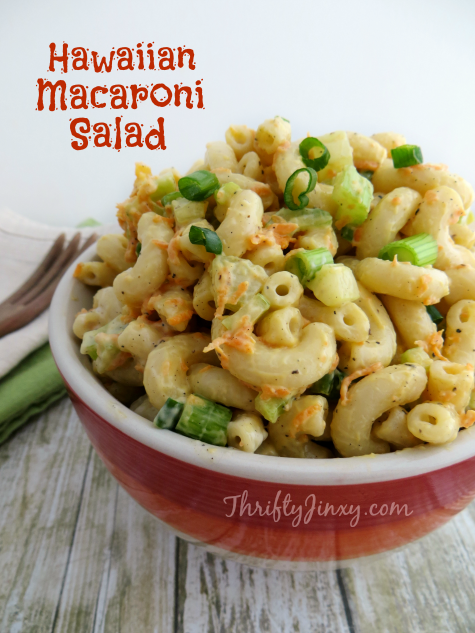 Since both the birds and the pigs live on tropical islands, anything with a tropical flair is a good choice for your party! This Hawaiian Macaroni Salad is a great side to serve alongside the beef sandwiches.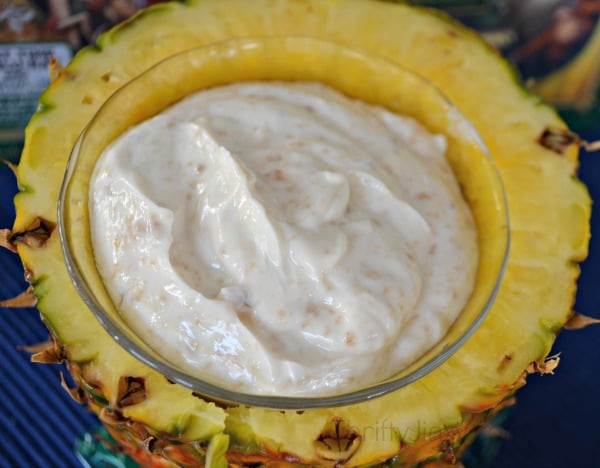 Add some fruit to the menu along with a delicious Fruit Dip to keep things a bit balanced.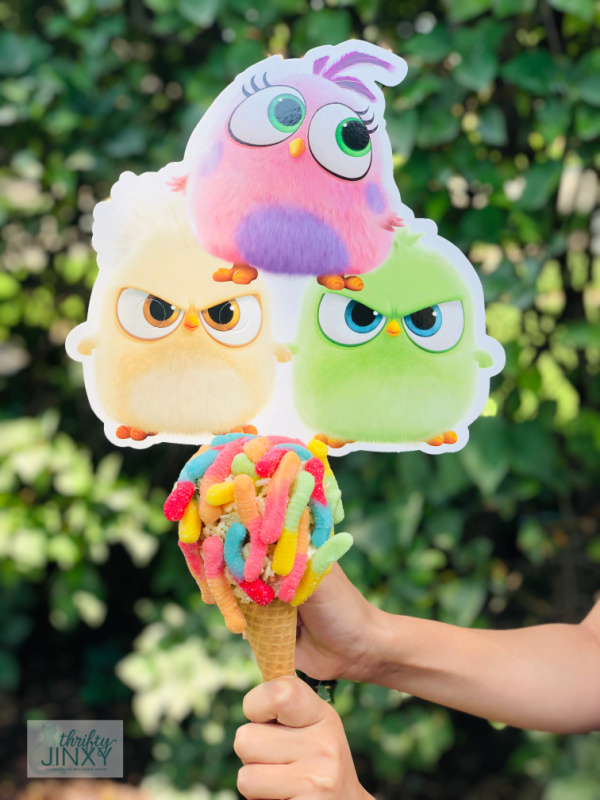 For a treat straight out of The Angry Birds Movie 2 itself, make Angry Birds Worm Cone Treats!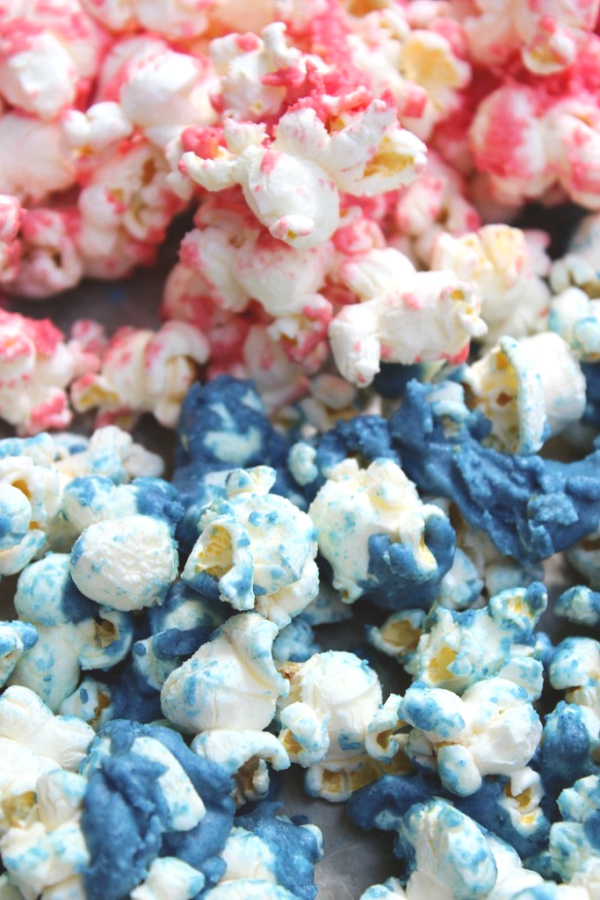 For a fun party treat, this Angry Birds Popcorn is just perfect! You can adjust the colors to match your favorite birds, or make some green popcorn for the pigs!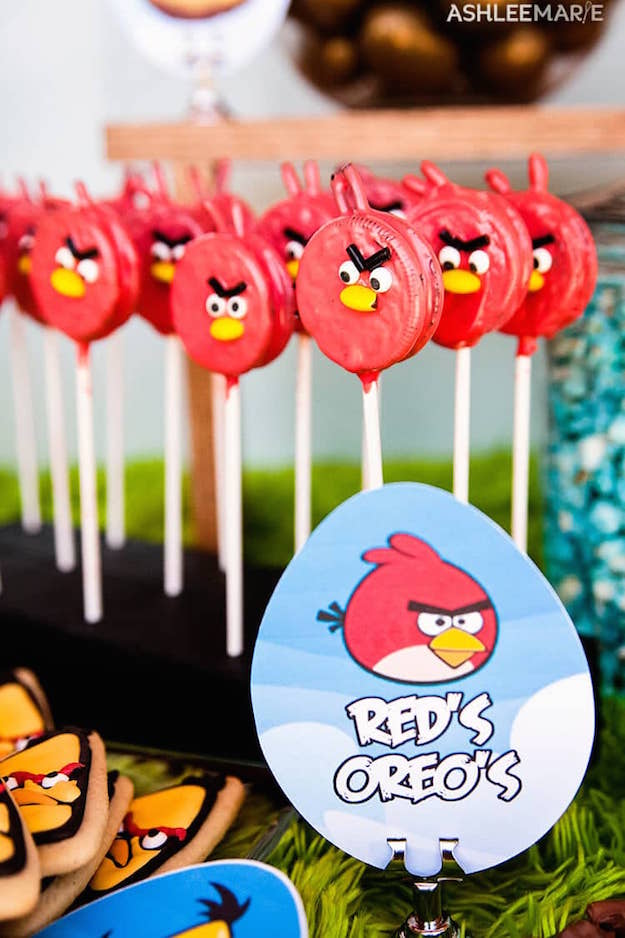 As an extra special sweet treat, these Red Oreo Pops are both delicious AND adorable!
For drinks, we have delicious concoctions for both the kids and the adults. First up for the adults is a take on the classic Lava Flow cocktail, which can be called the Red Bird in honor of Red.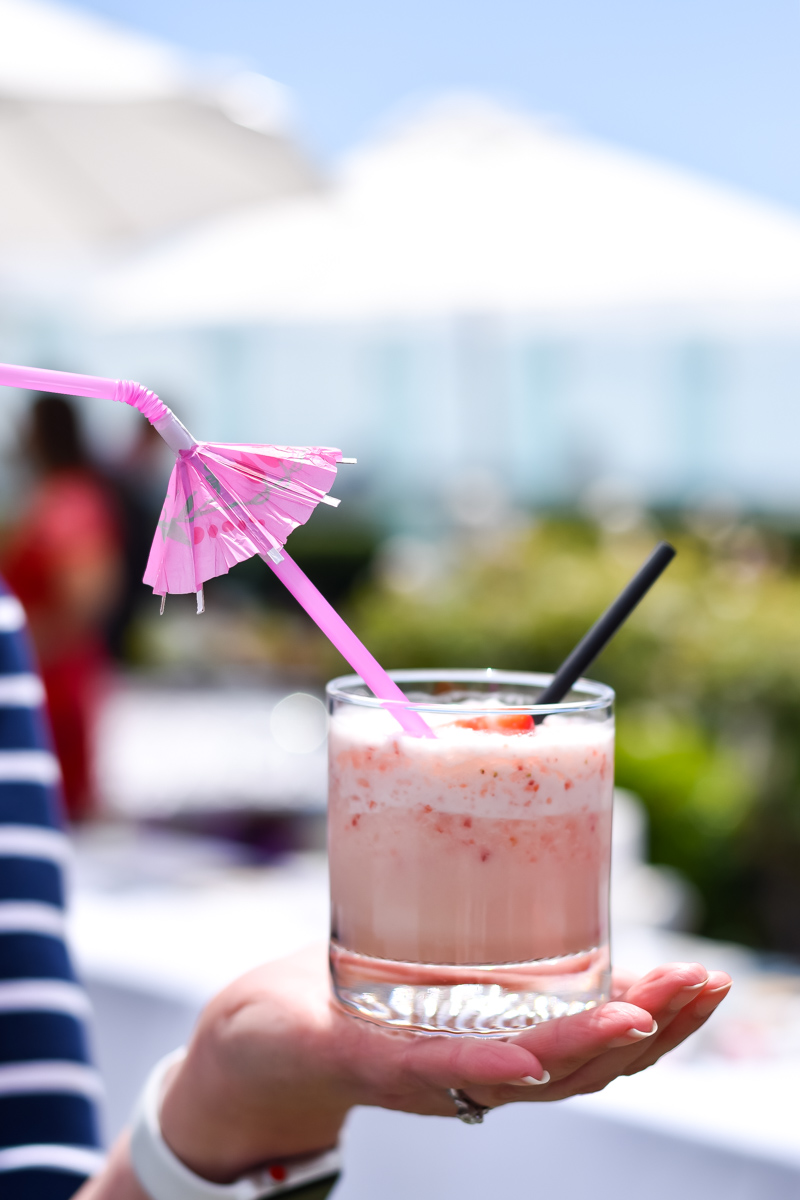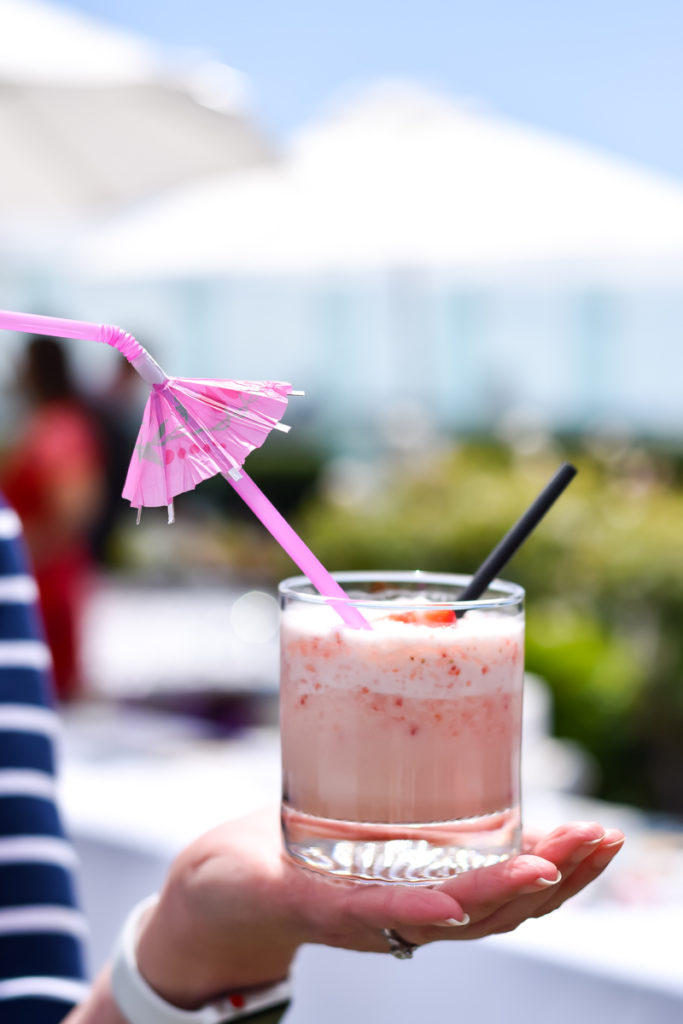 Angry Birds Lava Flow Cocktail
Ingredients:
1 oz Coconut rum
1 oz Light rum
2 oz Strawberries
1 Banana
2 oz Coconut cream
2 oz Pineapple juice
1 cup crushed ice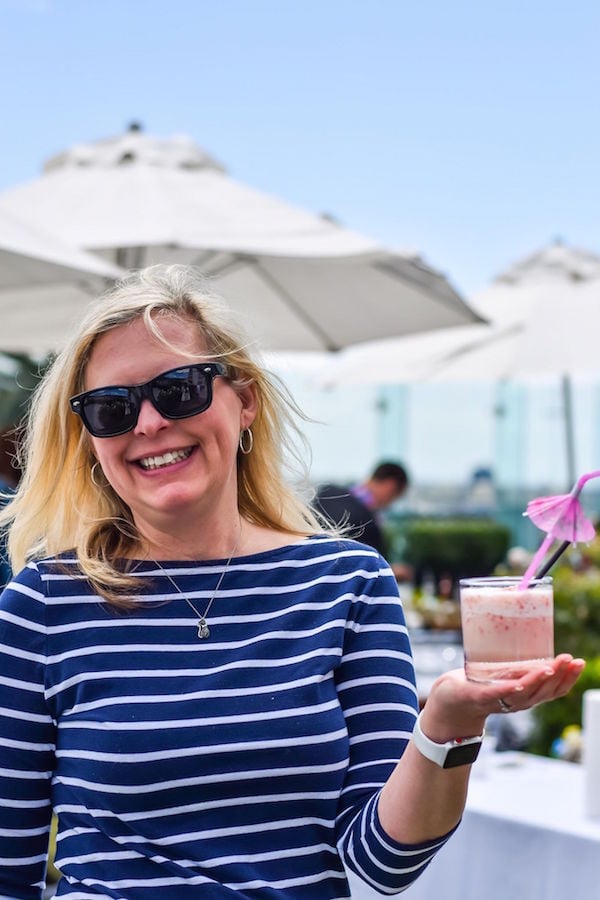 How to Make a Lava Flow:
Mix the rums with the strawberries in a blender.
Move this mixture to a holding glass and rinse the blender.
Blend banana, pineapple juice and coconut cream in blender with ice.
Pour both mixtures from opposite sides into your glass.
You should see the strawberry mixture rise to the top of the glass like lava.
Garnish with a slice of fresh strawberry.
For the kids we have a Red Punch recipe that is just as bright as Red himself (but probably quite a bit sweeter than Red!)
Red's Punch Recipe
Ingredients:
1/2 Gallon Hawaiian Punch Fruit Juicy Red
3 oz package of cherry-flavored gelatin powder
1 cup water
1/2 liter 7-up
How to make Red Punch:
Put Hawaiian Punch in a large freezer-safe container. Bring water to a boil. Mix in gelatin and stir for 2 minutes or until dissolved. Add gelatin mixture to Hawaiian Punch and stir. Divide into four smaller containers. Freeze overnight. When ready to serve, place frozen mixture in a punch bowl, add 7-up and stir until slushy.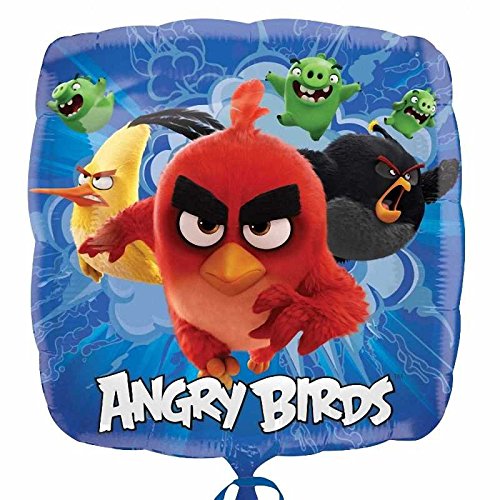 Angry Birds Party Decorations
Next up it's decorations! Luckily, since Angry Birds is so popular, we have lots of decorations to choose from including balloons, streamers, table toppers and all the party supplies you need like paper plates, cups and napkins. Here are a bunch of available selections:
Angry Birds Party Favor Goodie Gift Bag – 6

Angry Birds Pig and Red & Yellow Bird Birthday Party Balloons Decorations Supplies

Amscan Angry Birds Birthday Party Paper Masks, Red

Angry Birds Party Supplies Lunch Plates 8 pack

Angry Birds Birthday Party Supplies Set Plates Napkins Cups Kit for 16

Angry Birds Why So Angry? Cupcake Rings – 24 pc

Angry Birds Mega Mix Value Pack – 48 Pieces

Angry Birds Red Sunglasses

Angry Birds Movie Stickers – Prizes and Giveways – 100 Per Pack

Angry Birds Birthday Party Supplies and Red Bird Balloon Decorations

Angry Birds Centerpiece Kit 23 Pc.

Molded Cake Candle Set | Angry Birds Collection | Birthday

Angry Birds Party Games and Activities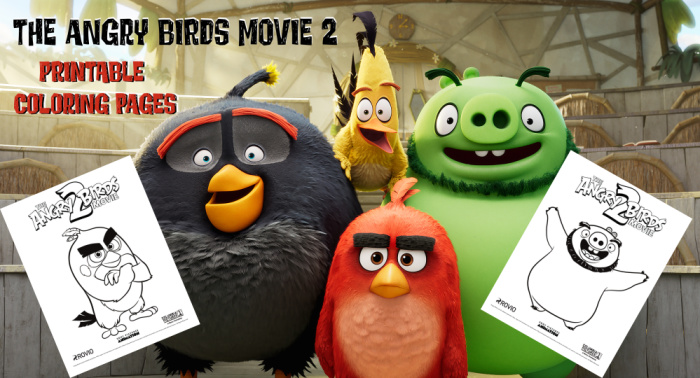 For some creative fun, grab these printable Angry Birds Coloring Pages! These 9 coloring sheets feature Red, Silver, Chuck, Bomb, Leonard, Mighty Eagle and more. Provide crayons and markers to color the pages or let the kids get even more creative by providing fake feathers, sequins and other items to let them add some pizzazz to their creations.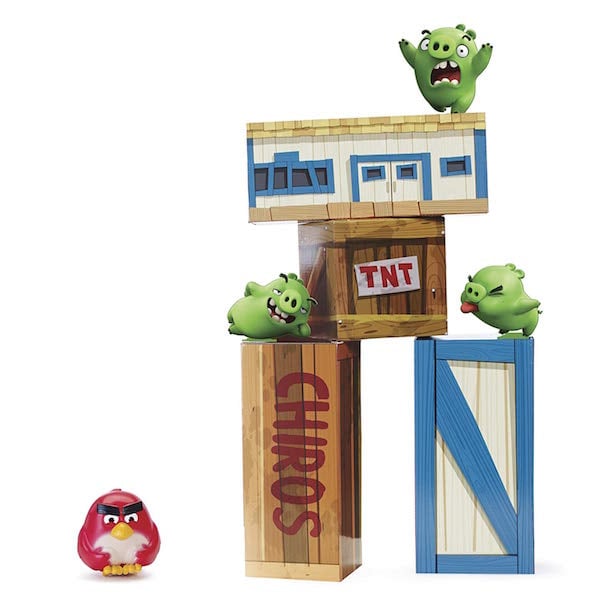 For some more active fun, this Angry Birds Party Game lets kids stack cardboard boxes to create their own structures. Then they can throw Red at them to knock them down!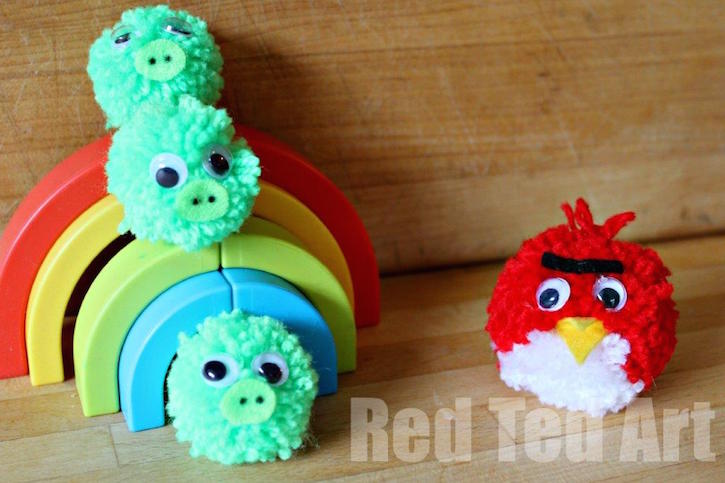 Another fun option for throwing is to make your own Angry Birds Pom Poms! You can make both bird and pig designs. I love these!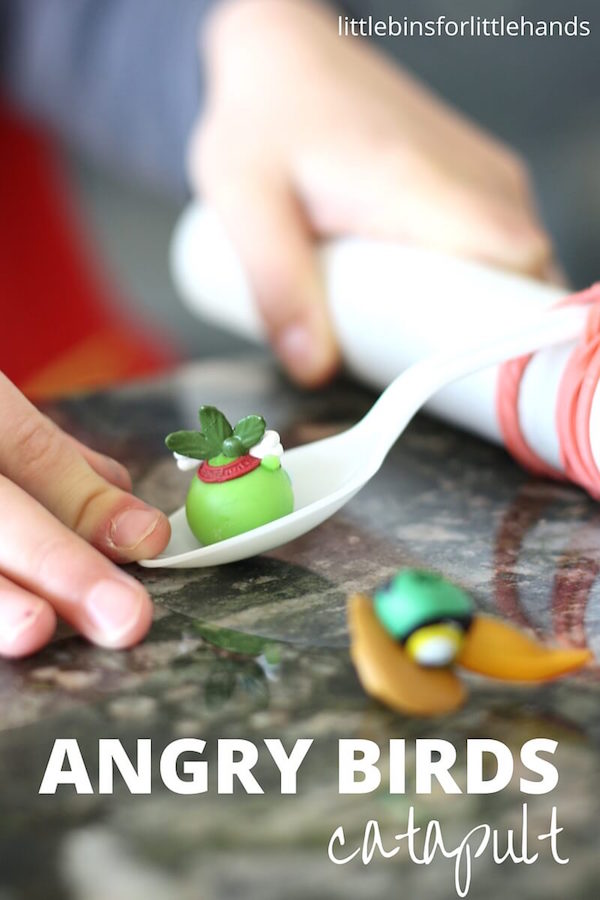 For some STEM-based fun, let kids build an Angry Birds Catapult to launch their feathered friends through the sky!
Have a great time and let us know how YOUR Angry Birds party turns out!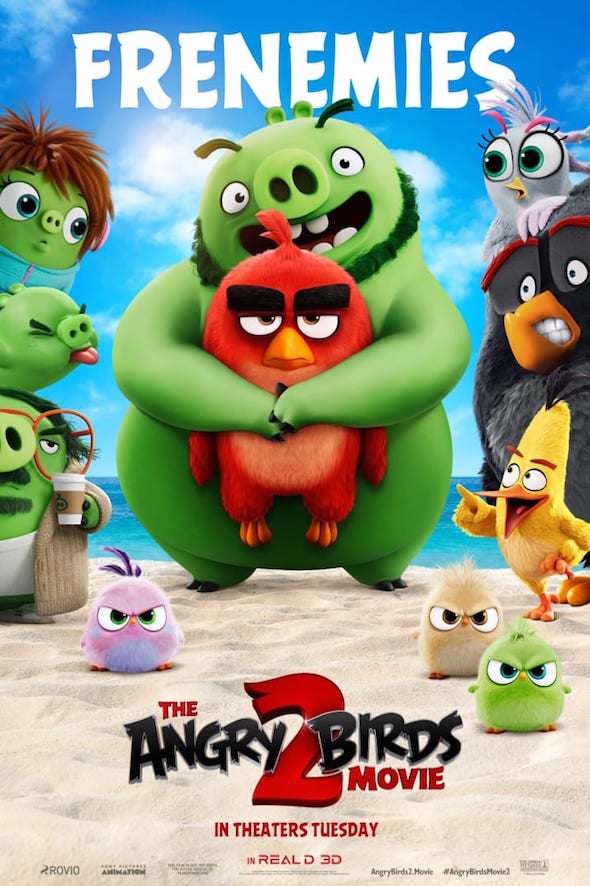 THE ANGRY BIRDS MOVIE 2 is now in theaters!