Summer is finally here! That means its time for summer vacations, weekends at the beach or pool and one of my favorites – Summer Festivals! Here in Minnesota, where summers tend to be short, we like to cram in a LOT of summer festivals. Everyone wants to take advantage of the summer weather while it's here. Every weekend we seem to have several to choose from whether they are old fashioned county fairs, music festivals, art festivals, or other city-wide or town-wide celebrations.
If you plan to head to any summer festivals this year, these tips will help you plan ahead, enjoy yourself and get the most out of your festival experience.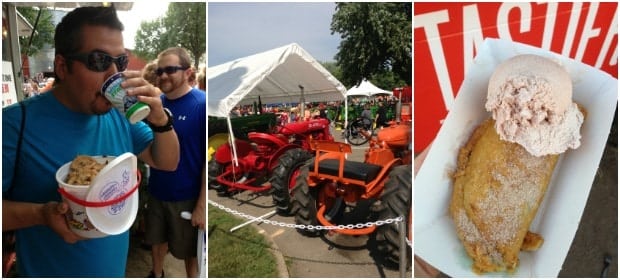 9 Tips for Attending Summer Festivals

1. Make a Plan – While you can still have fun if you just "wing it", planning ahead can make the day more enjoyable and stress free. Look up details of the event ahead of time so you can verify when it starts, if there is an admission charge (you might be able to pay less if you buy tickets ahead of time), and a map of the venue itself.
2. Arrive Early – I know you might prefer sleeping in on a summer day, but there are advantages to arriving early. You can beat the crowd and have a more peaceful experience in the morning hours. Plus, if you arrive before noon you can enjoy the cooler morning weather. If you're parking at the event, you'll have an easier time the sooner you get there.
3. Public Transportation – Speaking of parking, you can skip having to deal with it by taking public transportation to the festival. Check with your local transit authority or on the festival's web site for free or advanced fares for festival attendees. Our local MTA offers free printable passes that can be used for transportation to many of our summer events.
4. Dress Comfortably – You will enjoy yourself much more if you feel comfortable. Wear clothes that are easy to move in and be sure your shoes are good for walking. Your killer heels might look great with your sundress, but do you really want to walk for blocks and blocks in them?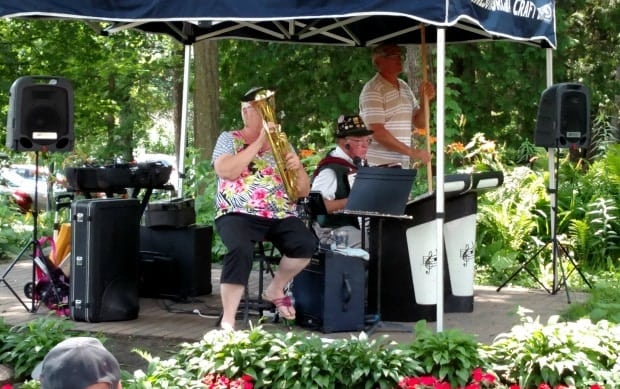 5. Protect Yourself from Summer Weather – Summer means sun and that should prompt you to wear sun protection! Apply sunscreen before you get to the festival and if you plan to stay for more than a couple of hours, bring it along to reapply later. Don't forget to protect your lips with lip balm and maybe consider a hat to shield your head. That summer heat can also lead to hydration so pack a water bottle and drink from it often.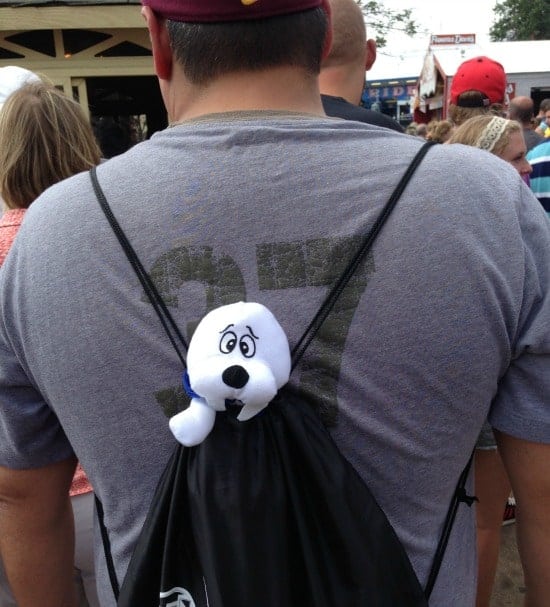 6. Wear a Backpack – Now that I just mentioned bringing sunscreen and a water bottle, you'll probably want something to put them in. A backpack is a good option because you'll be able to keep your hands free and you'll also have room to store any additional goodies you find at the festival and want to bring home.
7. Bring Cash – Chances are you'll want to enjoy food and drink from vendors at the fair and maybe buy a few crafts or a piece of artwork. While you may be able to use your credit or debit card, some vendors are likely to be cash only.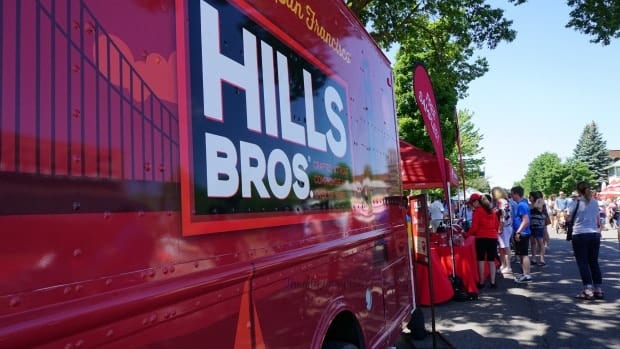 8. Enjoy Freebies – Luckily you may not need cash OR credit card for some things at the festival. Some of our favorite festival stops are for the freebies! This weekend we visited Grand Old Day in St. Paul and stopped by the Hills Bros. Coffee truck. They are traveling to festivals around the country this summer and offering a free cup of coffee made with their new compostable single serve pods. These pods break down to become nutrients for the soil when processed in a composting facility. You may have seen some of my tweets with the #BrewAndRenew hashtag!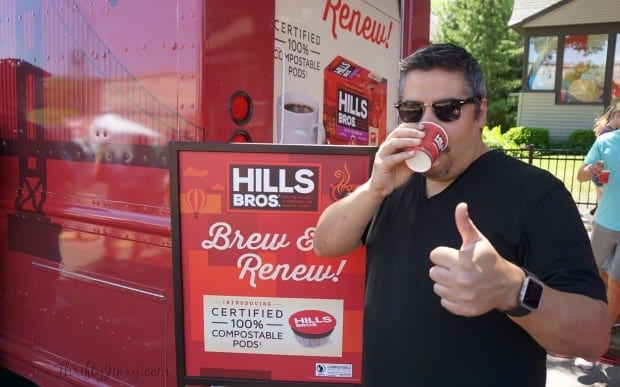 9. Try Something New – We enjoyed trying the new Hills Bros. Coffee and there are lots of other new things you can try at a festival. It's the perfect time to try a new food. If you're attending with friends you can take turns each buying a new food and dividing it up so everyone can give it a try. You'll be able to work your way through many more new things by sharing! Festivals are also a perfect time to listen to new kinds of music without having to sit through an entire concert. Not crazy about what you're hearing? – – Just move on to the next one.
Do you have any plans to attend summer festivals this year? I would love to hear where you'll be going or if you have any tips that I missed on my list!