These 25+ Mother's Day Recipe and Gift Ideas including crafts to make, recipes to cook and gifts to buy!
Mother's Day will be here sooner than we know it! Are you ready?
Maybe more than any other holiday, Mother's Day is made extra special when you show a bit of thought when you decide what to get for your mom, grandmother, aunt or other special mom-like person in your life!
Making a gift by hand is always very appreciated. In our list of 25+ Mother's Day Recipe and Gift Ideas below, we have some links to easy-to-make Mother's Day crafts and body products that Mom is sure to love.
If you're not the DIY type, but like to cook, there are some yummy Mother's Day recipes you can cook up.
If you prefer not to craft OR cook, we also have a few super cute gift ideas that you can order from Amazon and have delivered in time to celebrate the holiday whether you'll be with Mom on the big day or sending her wishes from far away.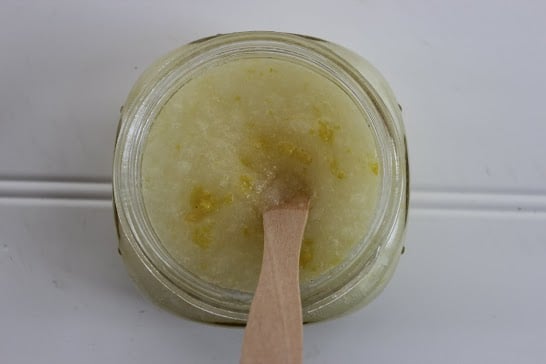 25+ Mother's Day Recipe and Gift Ideas
Get Clean with Rosemary Soap
Make easy DIY rosemary vanilla essential oil soap using goat's milk soap base, rosemary essential oil and vanilla extract. It's good for Mom's skin and smells great, too!
DIY Candle Wax Melts
You know the little candle wax squares you buy to heat in a candle warmer? You can totally make your own! If Mom doesn't already have a candle warmer, add that in with this DIY gift.
DIY Coffee Bath and Shower Scrub
If Mom's a coffee lover, she'll also love this coffee bath scrub! Package it in a pretty crock or mason jar to make a thoughtful Mother's Day gift.
DIY Button Art Flower
Make this sweet button art craft for Mom or with Mom. Add a note on the back of a frame for a keepsake she'll always treasure!
Andar's The Denner Keychain Wallet
This wallet plus wristlet will keep mom organized in style! Andar's The Denner is compact, functional, stylish, durable, and lightweight. It has five RFID protected card slots, holding up to ten cards, an ID pocket, and a pocket with a pull tab which allows for quick access to the cards she uses most often. The additional wristlet allows for mom to be hands free, juggling through everyday life. Made with premium full grain oil waxed leather, this product is also backed by a one year warranty.
Mom Butterfly Mother Suncatcher with Pressed Flower Wings
This suncatcher features a silver "MOM" heart charm and can attach to a window or wall to catch the light.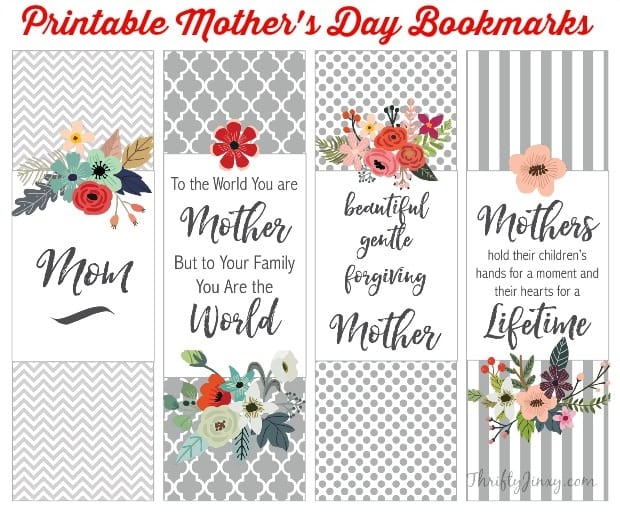 Rose Face Spray: DIY Moisturizing Facial Toner
Make this light toner so Mom can instantly refresh her face with just a few spritzers. It smells heavenly, too!
DIY Lemon Sugar Scrub
Package this great-smelling, rejuvenating sugar scrub in a pretty jar to make a thoughtful and homemade Mother's Day gift. Includes a free printable label.
Cherry Coffee Cake with Bisquick
Are you planning to make Mom (or yourself, let's be honest) breakfast in bed? Mix up this coffee cake in a matter of minutes by using Bisquick!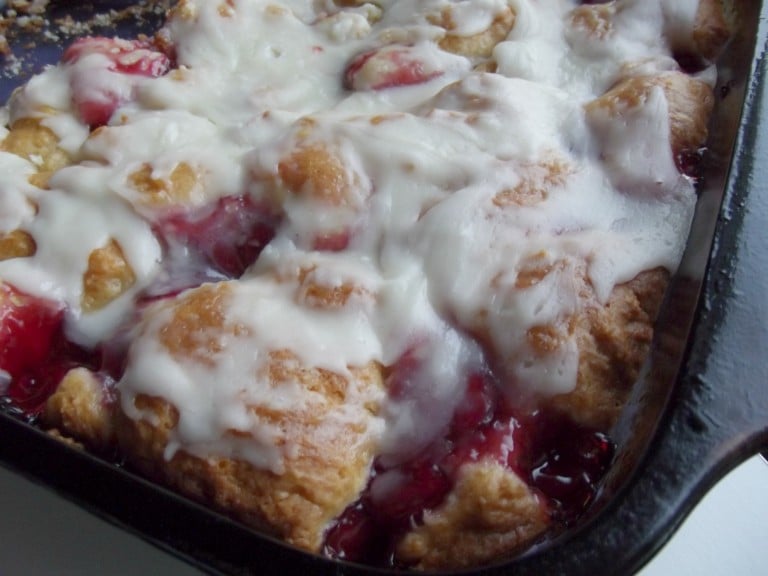 DIY Bird Nest Necklace (or buy one here)
Create a unique piece of jewelry for Mom using beads and wire. Customize it by changing the number and color of bead "eggs" that sit in the nest.
Mother's Personalized Necklace. Mom and Baby Birds
Customize this beautiful personalized necklace by choosing the metal color, font, and even all of the initials! Two parent birds sit on a branch while the baby birds dangle below. So cute!
Raspberry Crescent Ring with Cream Cheese Frosting
This is another simple and delicious make-ahead breakfast recipe using crescent rolls, cream cheese, and fresh raspberries.
DIY Marbled Mug Craft
Pick up a ceramic mug at the dollar store and make it your own with this fun and easy craft that even kids can do. Plus, Mom will have a new coffee mug to add to her collection! Add some flavored teas or coffee beans to complete the gift.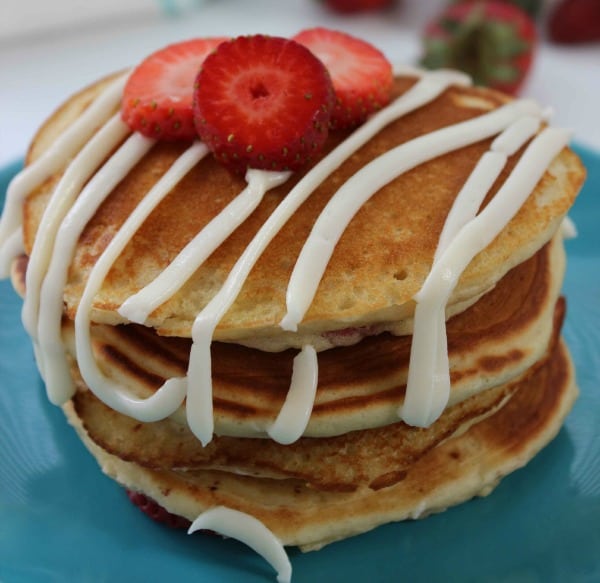 No-Fry Fried Ice Cream
Treat Mom to a delicious dessert with this "fried" ice cream recipe that uses slow churned ice cream and honey oat cereal!
Strawberry Brownies
These three-ingredient "brownies" are perfect for a light and easy dessert for Mom…especially one who loves strawberries.
Ceramic Whispering Wings Mother Mug
This beautiful stoneware coffee mug includes wing details as well as a lovely saying for Mom to help her remember how much she is loved on Mother's Day and every day.
Raisin Bread Grilled Cheese
Does Mom like grilled cheese? Here's a twist – make it with raisin bread for something sweet and savory! Perfect for breakfast, brunch, or a snack.
Cherry Stuffed OREO Cookie Balls
You know those delicious Oreo truffles you sometimes have around the holidays? Well, you don't need to wait until then to enjoy them! Switch up the color of the sprinkles to Mom's favorites and it will be a perfect treat for her…and you, of course!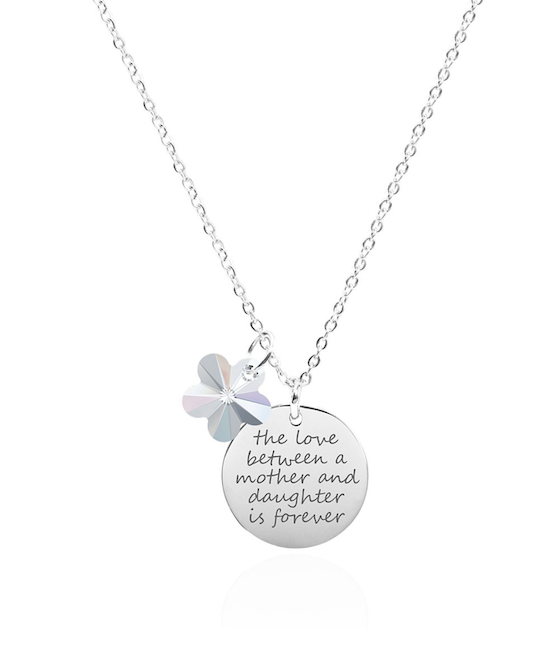 Mother's Day Printable
This free printable includes a wonderful quote form Abraham Lincoln. Print in color on cardstock and add a frame and you're all set with an easy gift that your mother will love!
Mother's Day Printable
Here's another free printable that you can download and print in whatever format you need. This one is all about how your mom is your best friend.
Free Watercolor "Best. Mom. Ever." Printable!
Maybe Mom just needs a reminder that she is the best ever! This simple printable can be framed and displayed wherever and whenever she needs a reminder of just how awesome she is.
Free Printable Mother's Day Coupons
You may not be able to afford an expensive Mother's Day gift…but you can definitely give Mom some coupons! Print a coupon kit that includes "deals" for your mother on unlimited hugs, a movie night, a car wash, breakfast in bed, and more!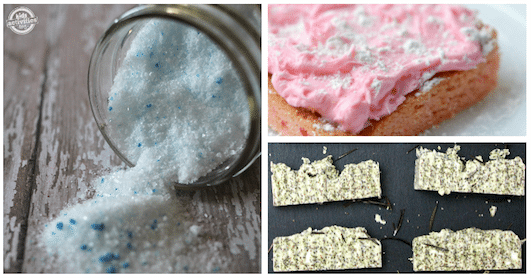 The Happy Planner "Full Bloom" 18 Month Planner
Mom will love this beautiful Classic Happy Planner! It features bright floral prints and quotes on the 18 dividers and comes in a vertical boxed layout. The Happy Planner gets great reviews!
Tropical Oatmeal
Need to make your own breakfast in bed? This bowl of tropical oatmeal with mango and coconut is a healthy, gluten-free breakfast that can be prepared as overnight oats so the kids can just take it out in the morning for you.
DIY Brisk Bath Salts
Mom can soak in a warm bath and breathe deep with these bath salts that use eucalyptus oil, tea tree oil, and/or peppermint. It smells great, too!
Cream Cheese Heart Mints
These sweet little cream cheese heart mints are easy to put together and a fun way to show Mom how much you love her.
Strawberry Pancakes with Cream Cheese Glaze
Make Mom's breakfast in bed a little more special with these delicious pancakes topped with fresh strawberries and a delectable cream cheese glaze. Yum!
So, what are you planning to make for or give to YOUR mom this Mother's Day? If you need even more ideas, check out all of our Mother's Day ideas HERE!