Looking for some fresh and different Instant Pot Dinner recipes to whip up for your family? Check out this big variety of recipes below that all use your beloved Instant Pot.
With these kid-friendly options, even picky eaters will enjoy these satisfying recipes listed below. From chicken to beef (and all proteins in between) I have you covered with finger-licking good Instant Pot dinner recipes.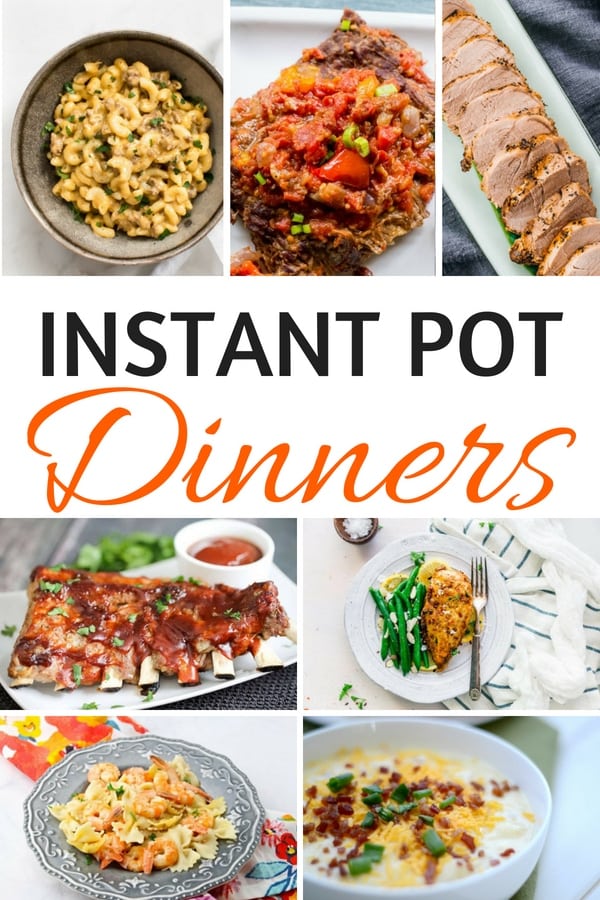 You know what's even better about these recipes? They are easy to make and cook in a hurry so you can have a yummy dinner on the table for your family any night of the week. Take a look through this tasty list, make yourself a grocery shopping list, and stock your kitchen with ingredients so you can be ready for a week of delicious meals.
Before we get to the recipes, let's talk Instant Pot accessories. Besides the accessories that come with your Instant Pot when you buy it, we have helpful descriptions of 8 must-have items that will take your Instant Pot cooking to the next level. Just click on the image above to learn about them all.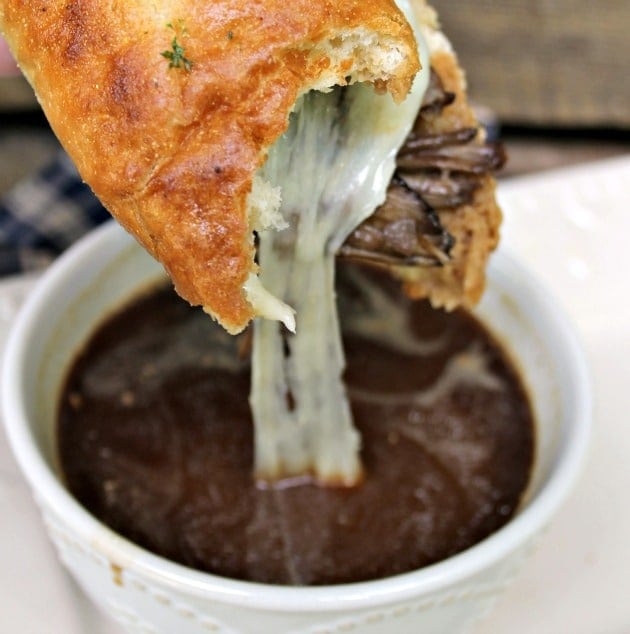 Delicious Instant Pot Dinner Recipes
French Dip Sandwiches | This is a great recipe to make in the cooler months of the year. You have a hearty and warm sandwich that is filling and taste delicious.
Instant Pot Pasta With Sausage and Spinach | Change up your pasta with this sausage and spinach pasta. The whole family will love the flavor combination.
Beef Tacos | Use a roast to create rich and flavorful tacos for your Taco Tuesday this week. This recipe is so easy to follow and can really be a fun change of dinner recipes to make.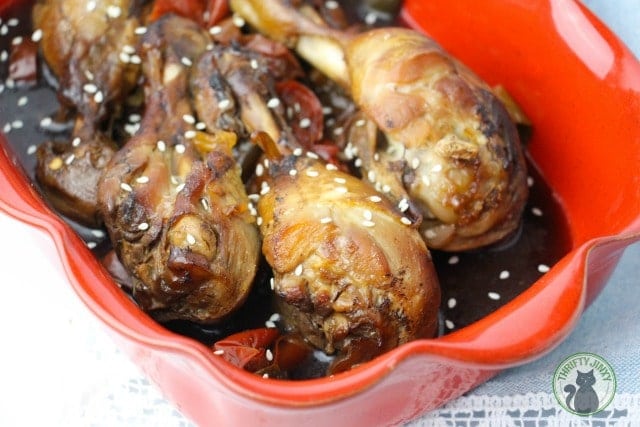 Chicken Teriyaki | Grab some chicken drumsticks and whip up this savory with a hint of sweet chicken teriyaki. The chicken cooks so quickly and really locks in all the flavor components of the dish.
Shrimp Scampi | Looking for that perfect seafood dish to make in your Instant Pot. This shrimp scampi taste better than the restaurant's version, and it is a breeze to make.
Spaghetti With Meat Sauce | One dish we keep in constant rotation. Affordable, easy and a meal that the entire family will love. Plus super quick to make.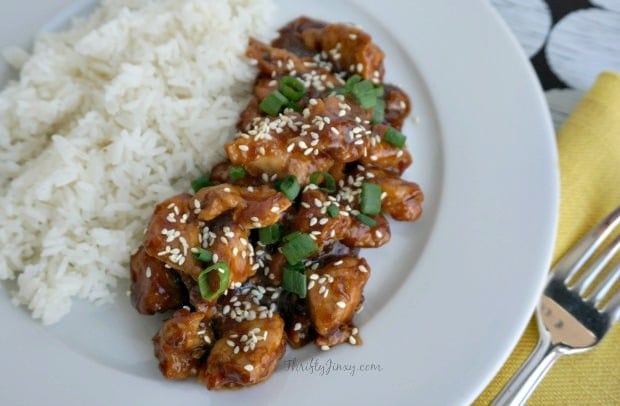 Honey Sesame Chicken | This homemade version is better than takeout in my opinion. You get that savory and sweet mix and perfect with a serving of rice.
Hamburger Mac and Cheese | This hamburger mac and cheese is a complete meal in one. You can serve a side of green beans or a crisp green salad and dinner is done.
Instant Pot Potato Soup | Potato soup never got any easier than this quick and easy recipe. Tender potatoes in a creamy soup that is filled with flavor that is pleasing to your taste buds.
White Chicken Chili Verde | Serve up a hearty bowl of soup that is jam-packed with flavor and protein. Perfect for a winter day where you want to warm up from the inside out.
Cheesy Taco Pasta | Transform your Taco Tuesday with a taco inspired pasta dish. You get the love of both worlds of Mexican and pasta.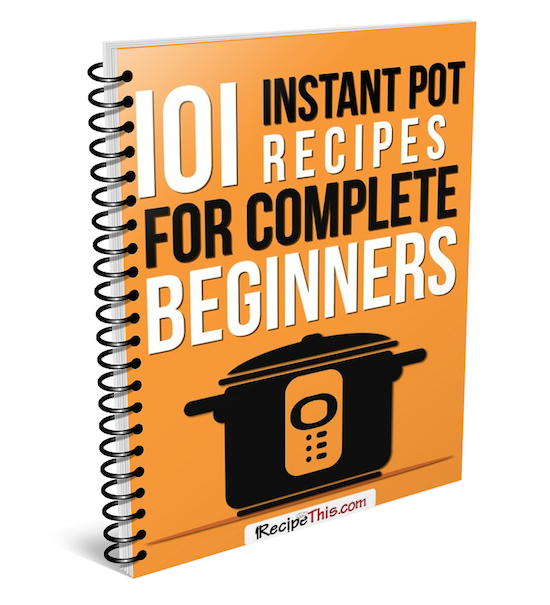 Lamb Stew | This Irish stew is so hearty and packed full of veggies and rich vibrant dimensions of flavor to please your taste buds.
Beef Chili | Ground beef, beans, tomatoes, corn and more for a protein packed, fiber filled soup. Add your favorite toppings and you have an easy weeknight meal.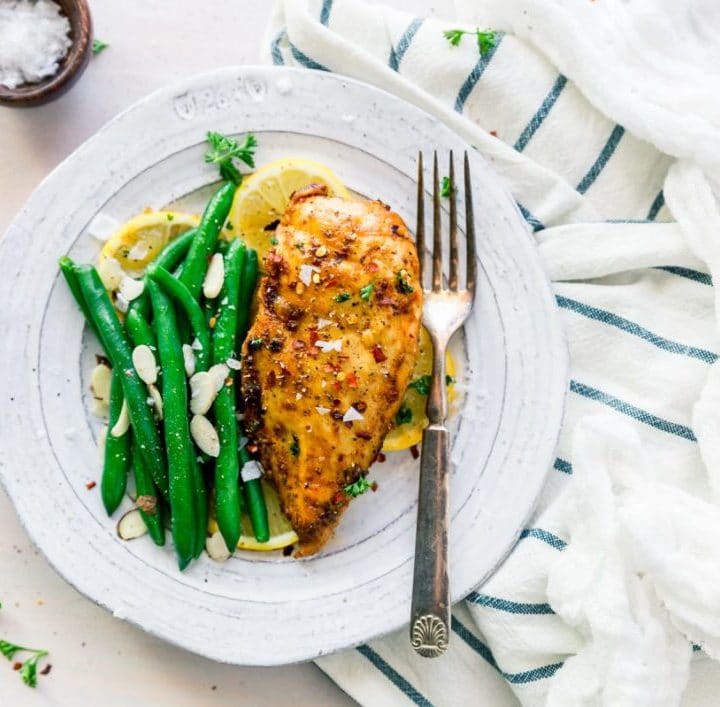 Lemon Chicken | This lemon chicken will stand out from all other chicken recipes. Citrus flavors, savory, and juicy and moist chicken that cuts easily with your fork.
Chicken Burrito Lasagna | Five ingredients is all it takes to make this Mexican inspired lasagna dish. Tex-mex flavors with a pasta twist.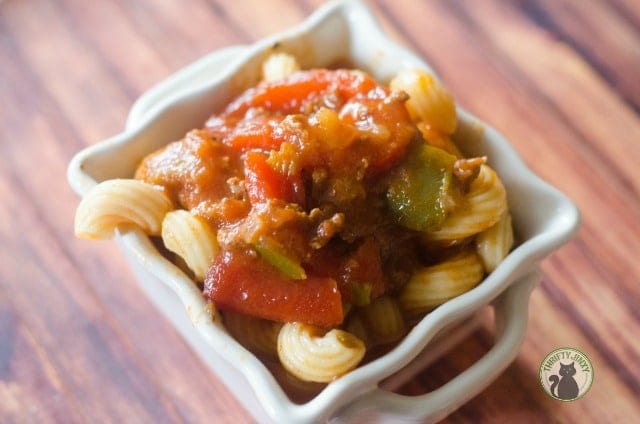 Ground Beef Goulash | If you grew up eating Goulash give this Instant Pot ground beef Goulash a try. You can make it with so much less prep and minimal cook time for that authentic old school flavor your grandma used to make.
Buffalo Ranch Instant Pot Wings | These wings are the perfect blend of spice and coolness. You get some heat from the buffalo but it cools down with the ranch. Finger licking good.
Swiss Steak and Potatoes | You get that savory swiss steak with tender potatoes to serve as a side, all cooked at once in your Instant Pot.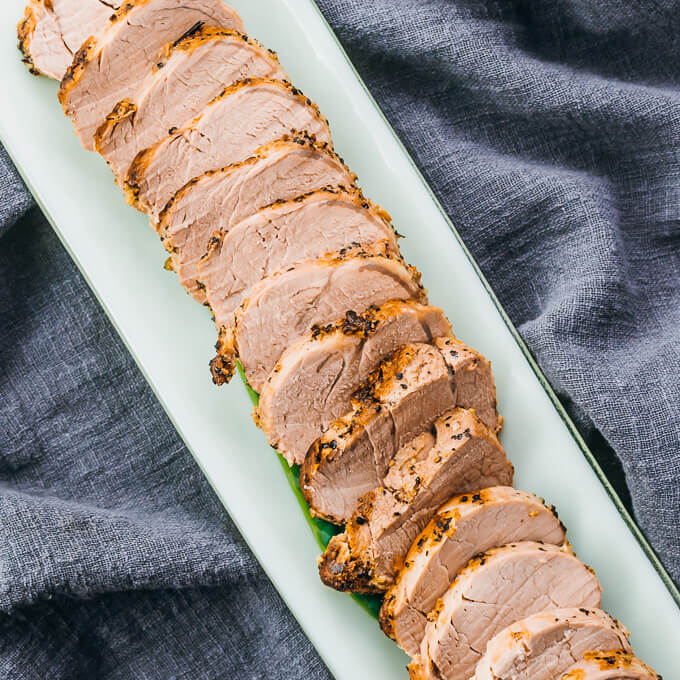 Pork Tenderloin | The spices that are rubbed on this tenderloin really create a satisfying blend that you can't get enough of. The Instant Pot cooks the tenderloin perfectly leaving it nice and moist.
Instant Pot Sweet Corn Soup | For a vegetarian meal, this Sweet Corn Soup Instant Pot is hearty thanks to all the veggies added in. You also have the option of adding in chicken to make it a chicken corn chowder. It gets a flavor boost from Rosemary.
Mandarin Chicken | This is a copycat recipe to Panda Express. Make it at home for an affordable price and you might even find you have leftovers to treat yourself to the next day.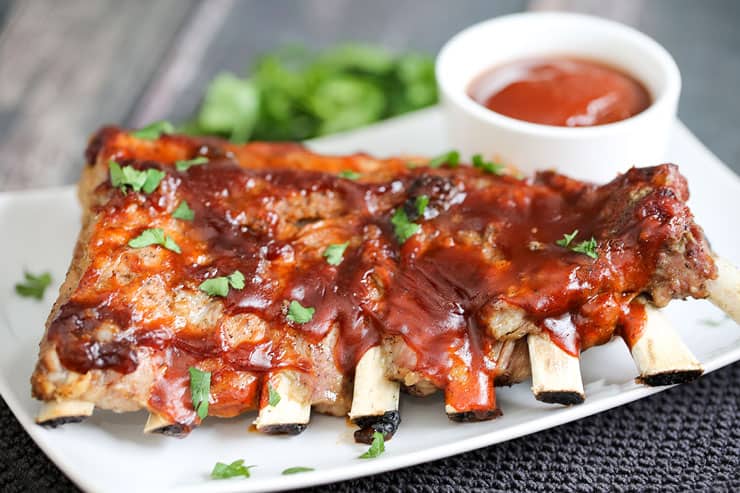 Instant Pot BBQ Ribs | Sticky, smoky, tangy, savory fall off the bone ribs made in your Instant Pot. This recipe is the bomb-dot-com.
Ham and Potato Soup | This soup gives you the perfect combination of meat and potato for a hearty bowl to serve your family. Add a sprinkle of shredded cheese or oyster crackers and dinner is ready.
Hobo Meals | Hobo meals are foil packed dinners that give you meat and potatoes in a foil packet, for each member of the family. Affordable, easy, and quick to make.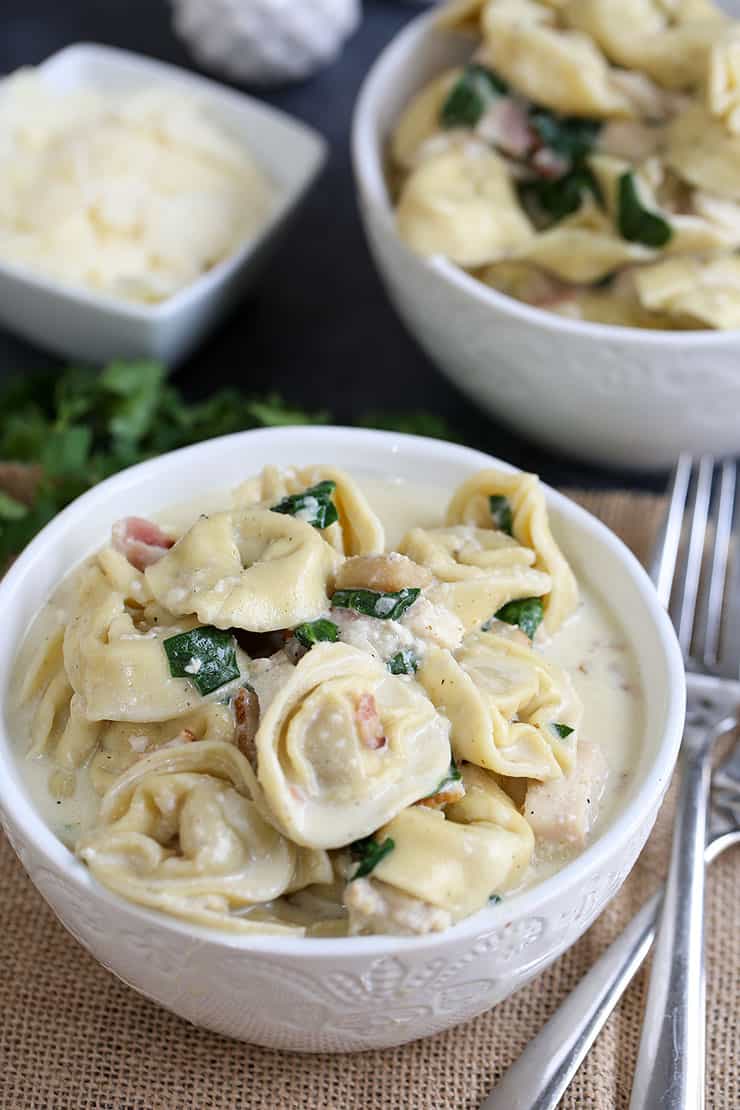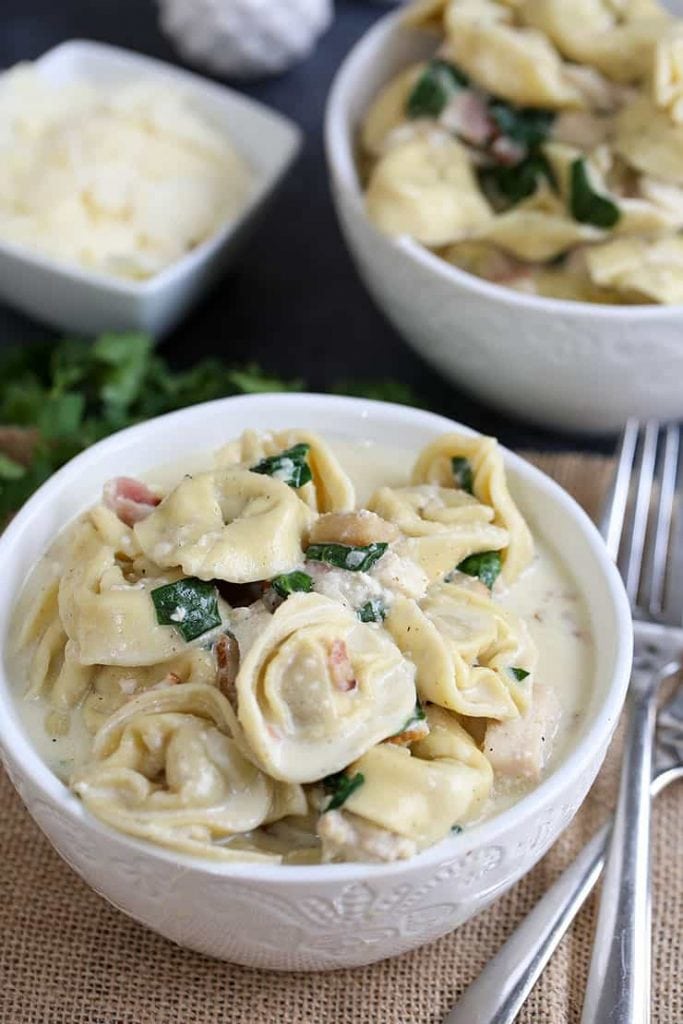 Instant Pot Tortellini Alfredo | Here is a great pasta dish that is cheese filled tortellini with a nice creamy alfredo sauce. Serve with a side salad or garlic bread.
Country Style Ribs | These sticky ribs are perfect to make for a change. A keto-friendly rib is a good one to have in your recipe box for those nights you want a lower carb dinner.