Take your grilled cheese experience to a whole other level! We have expanded our list of the 10 best grilled cheese sandwich recipes to 35!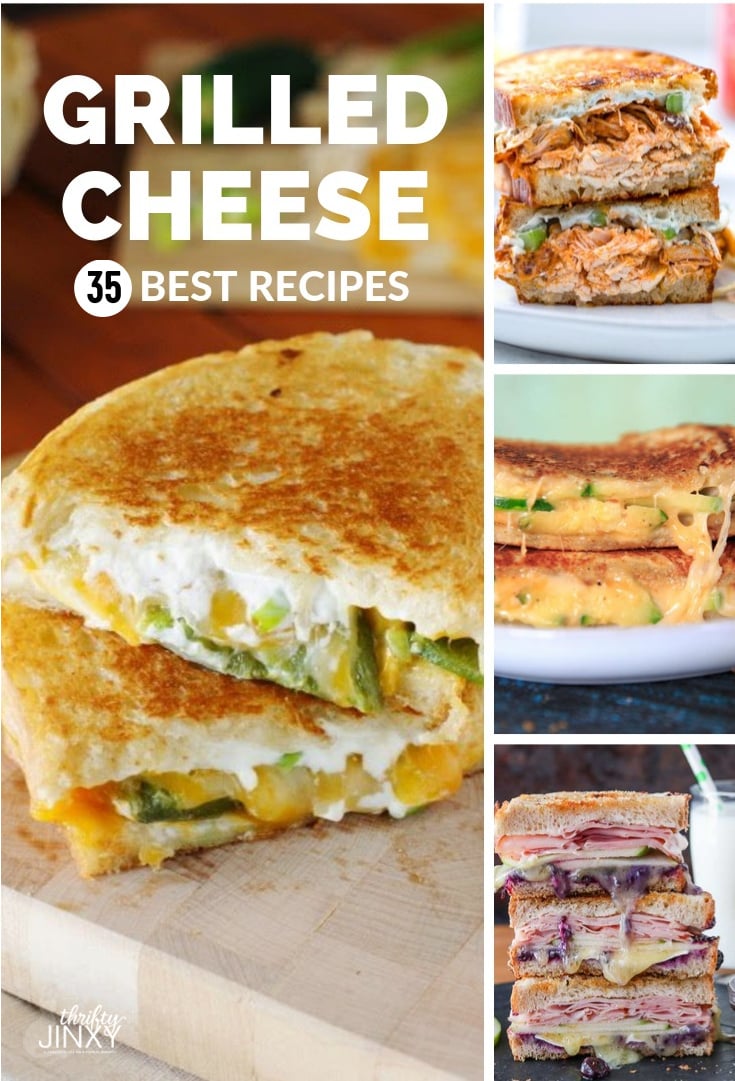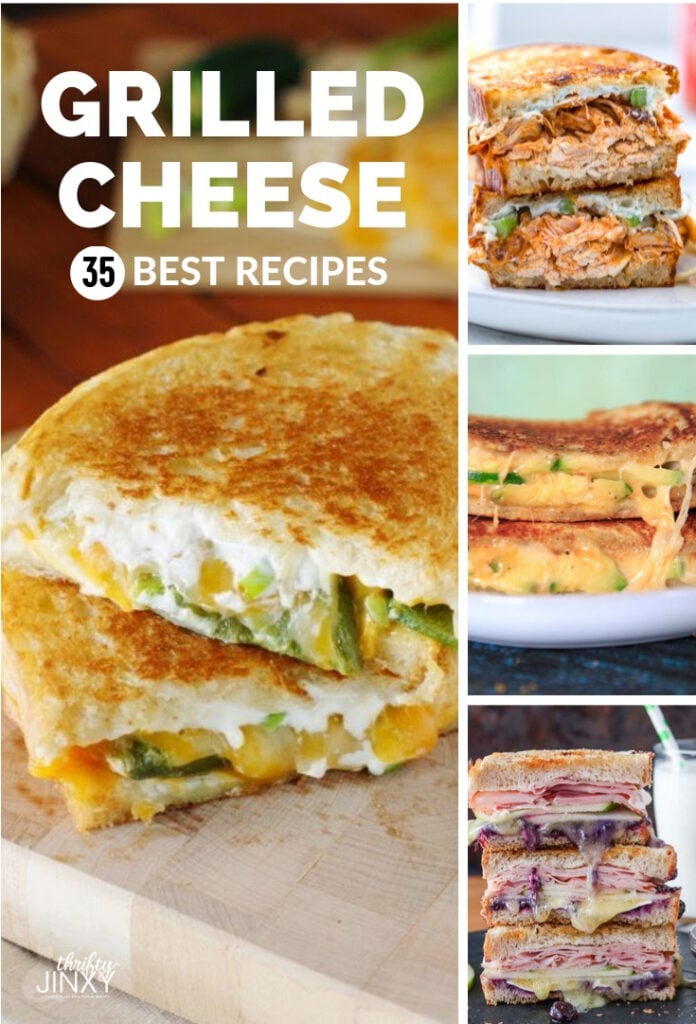 When it comes to comfort food, there isn't much that can beat a classic grilled cheese sandwich!
Whether that simple classic with bread and cheese or a more involved fancy grilled cheese sandwich adding meats, veggies or unique cheese varieties, grilled cheese is always a favorite.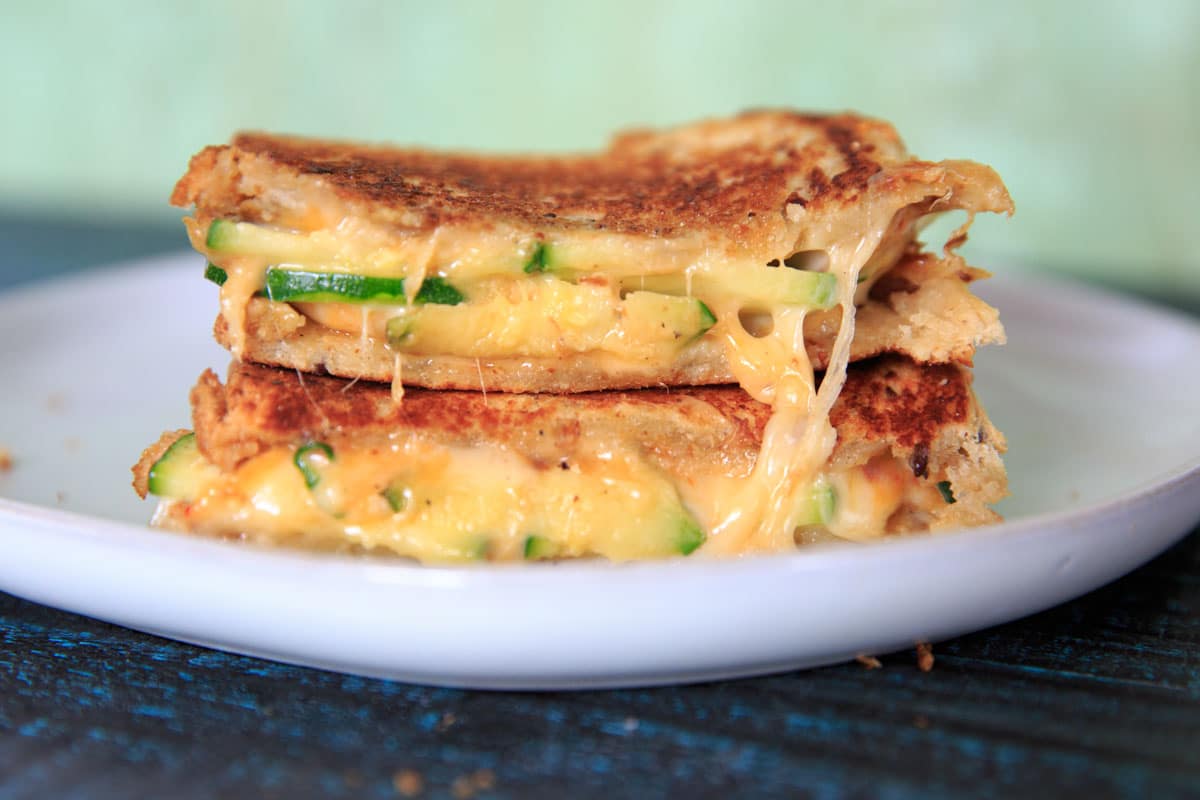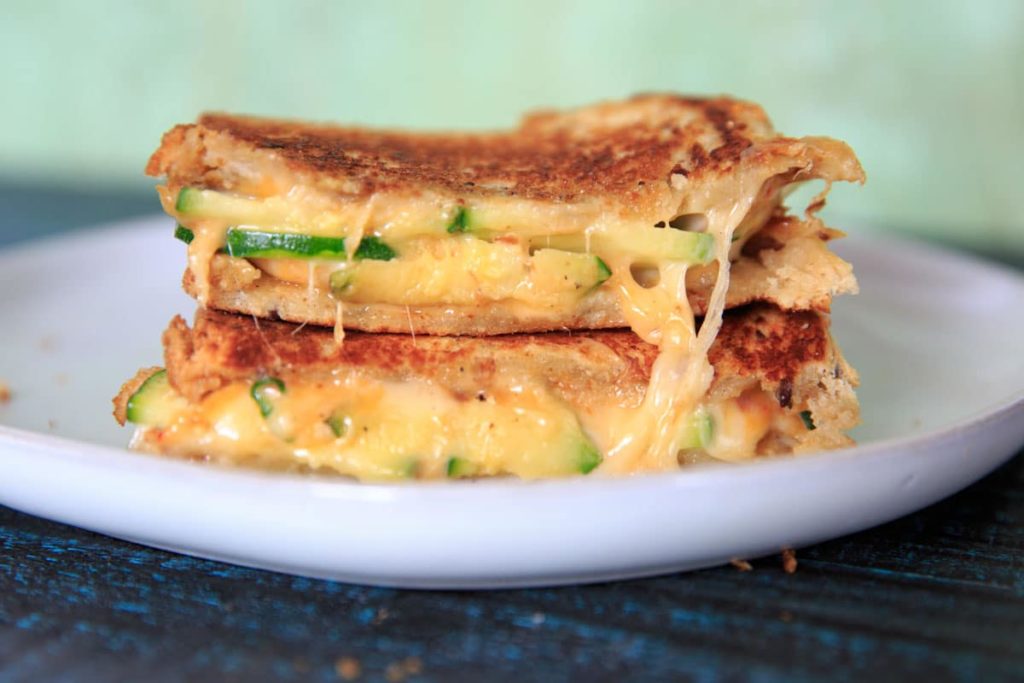 Those sandwiches of ooey goodness are one of the first foods kids will agree to eat consistently (it's still the reliable standby for my nephew).
But, unlike other childhood favorites like dry cheerios and chopped hot dogs, it's one we continue to love as adults! That has led to the popularity of the gourmet grilled cheese sandwich.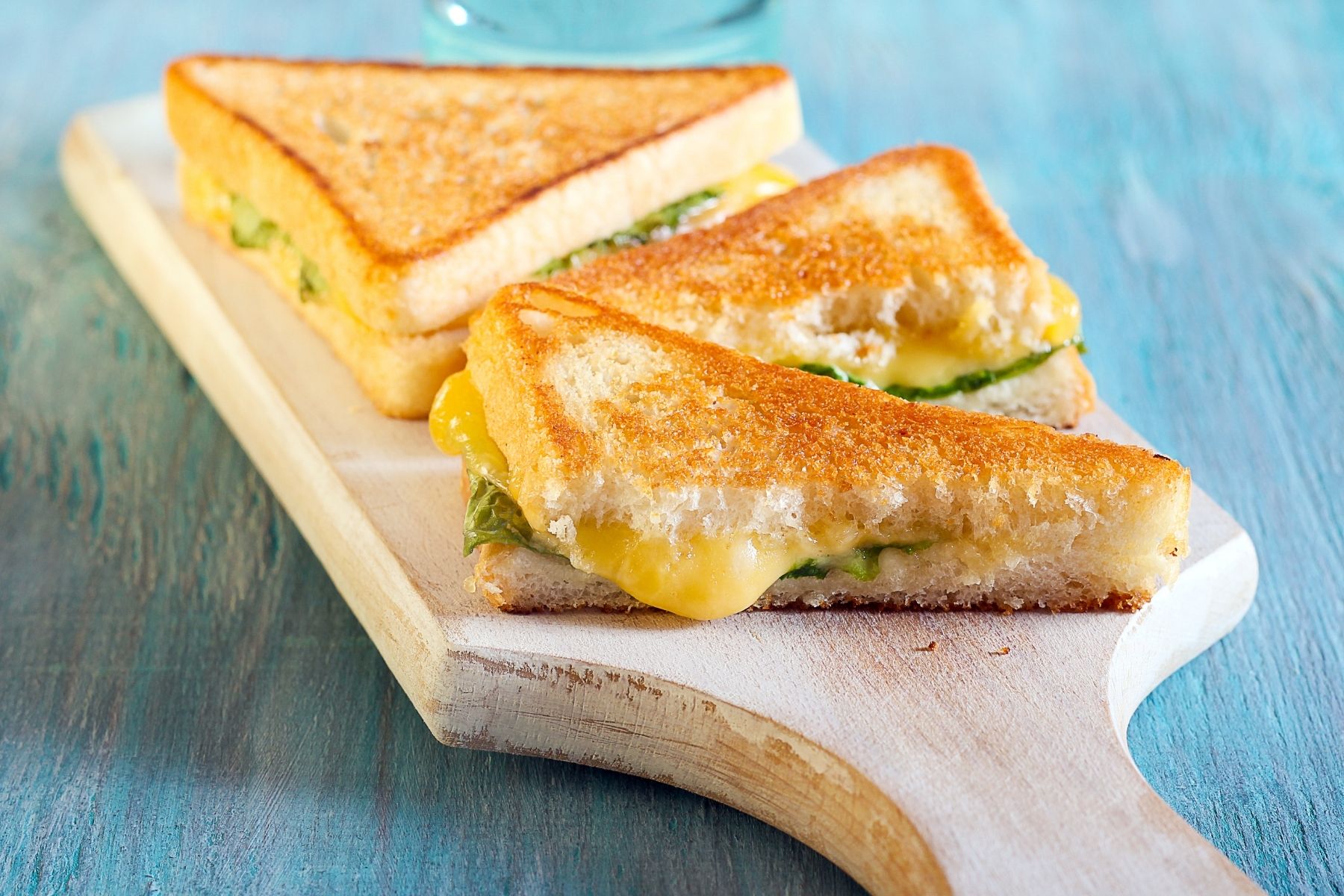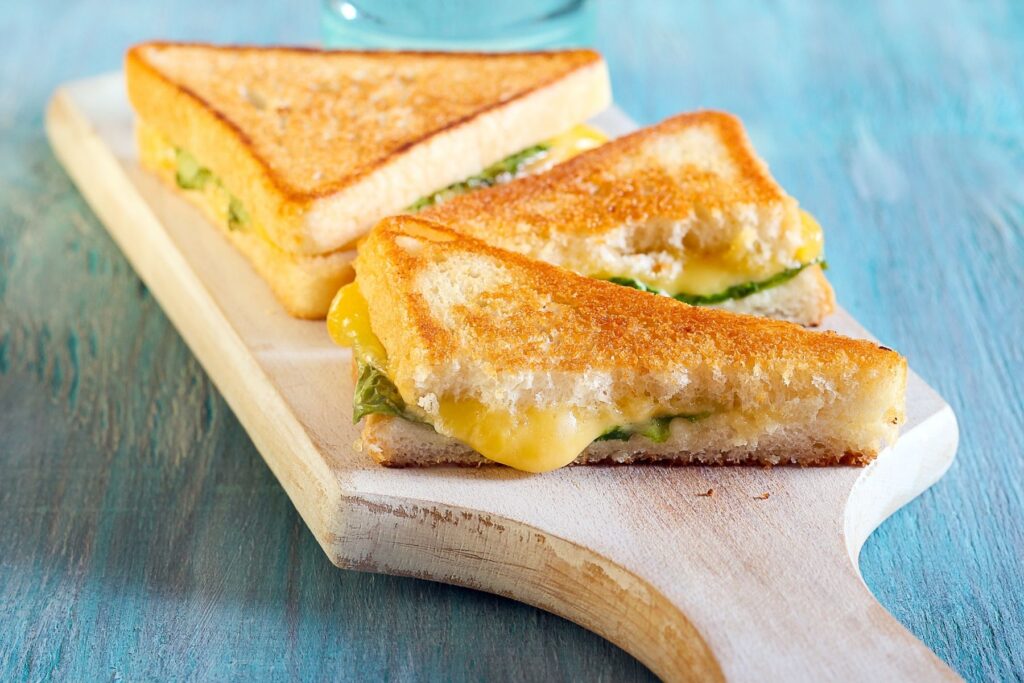 We originally started with a list of the 10 best grilled cheese sandwich recipes, but thanks to the contributions of some amazing food bloggers, we have now expanded to a list of 35 delicious grilled cheese sandwich recipes!
When it comes to making the perfect grilled cheese, what you use to cook it is key. While some people swear by a fancy sandwich press, I think the very best sandwiches are made on a standard square griddle.
Cooks Standard Hard Anodized Nonstick Square Griddle Pan, 11 x 11-Inch, Black

The square makes it easy to fit 4 sandwiches all at once (ok, maybe only two if you use BIG slices of bread), but it cooks them perfectly and that little bit of a raised edge catches any extra butter or juices that might run out. I love my skillet!
To help fuel your love for all things grilled cheese, we have a delicious round-up of our Top 10 grilled cheese sandwich recipes. Several are our very own recipes and a few come from other outstanding food bloggers.
35 Best Grilled Cheese Sandwich Recipes
Add some variety to your grilled cheese routine with these delicious and unique grilled cheese sandwich recipes.
The Best Types of Cheese for Grilled Cheese Sandwiches
As you can see from the recipes above, so many types of cheese can make a great sandwich. BUT, there are a few things to keep in mind when making your selection.
American cheese will give you the biggest melt factor, which is why it has been a classic for so many years.
Mozzarella cheese will give you that stretchy stringy effect so you see those beautiful clingy strands of cheese as you pull your sandwich halves apart.
Cheddar cheese (especially sharp cheddar) will give you a good strong cheesy flavor.