Take your grilled cheese experience to a whole other level with these 10 best grilled cheese sandwich recipes!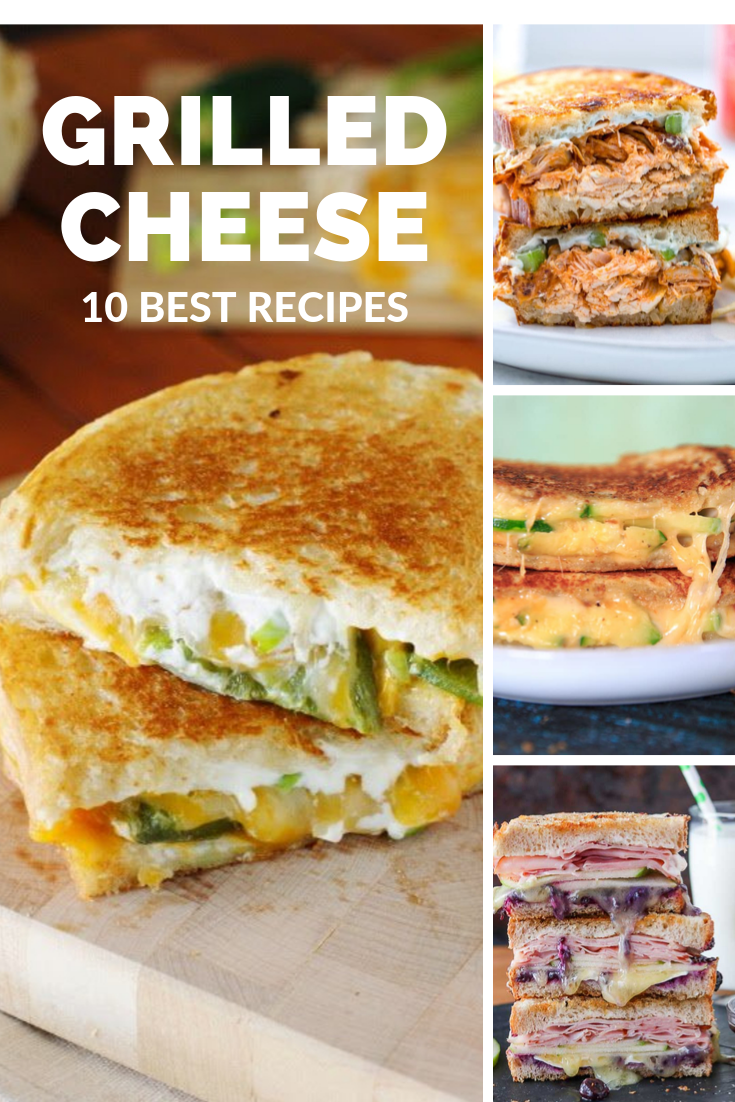 When it comes to comfort food, there isn't much that can beat a classic grilled cheese sandwich!
Whether that simple classic with bread and cheese or a more involved version adding meats, veggies or unique cheese varieties, grilled cheese is a favorite.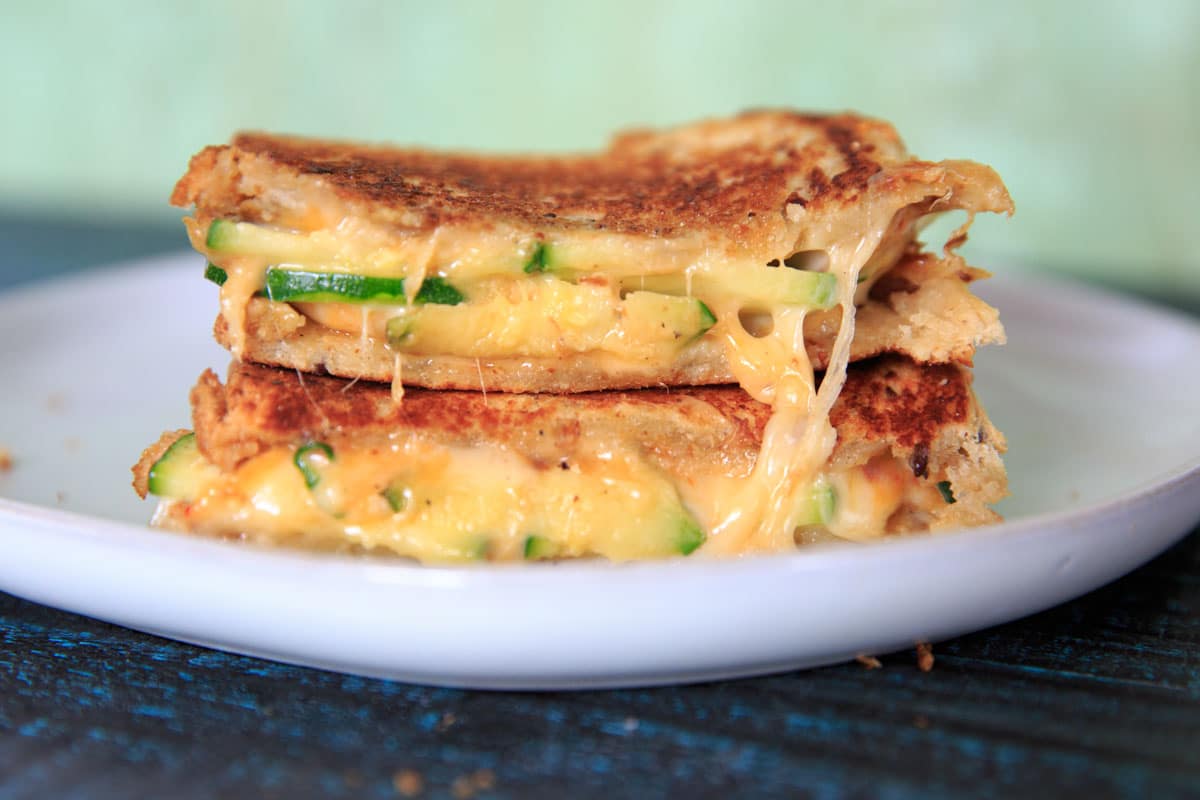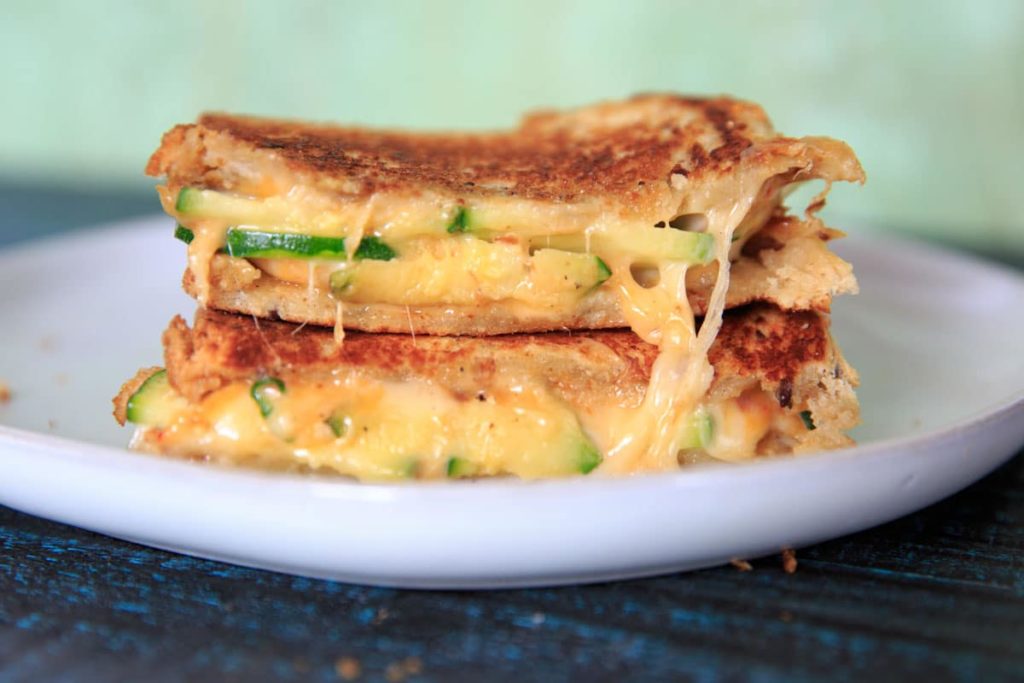 Those sandwiches of ooey goodness are one of the first foods kids will agree to eat consistently (it's still the reliable standby for my nephew). But, unlike other childhood favorites like dry cheerios and chopped hot dogs, it's one we continue to love as adults!
When it comes to making the perfect grilled cheese, what you use to cook it is key. While some people swear by a fancy sandwich press, I think the very best sandwiches are made on a standard square griddle.
Cooks Standard Hard Anodized Nonstick Square Griddle Pan, 11 x 11-Inch, Black

The square makes it easy to fit 4 sandwiches all at once (ok, maybe only two if you use BIG slices of bread), but it cooks them perfectly and that little bit of a raised edge catches any extra butter or juices that might run out. I love my skillet!
To help fuel your love for all things grilled cheese, we have a delicious round-up of our Top 10 grilled cheese sandwich recipes. Several are our very own recipes and a few come from other outstanding food bloggers.
10 Best Grilled Cheese Sandwich Recipes
Add some variety to your grilled cheese routine with these delicious and unique grilled cheese sandwich recipes.
Photo Credit: www.thekitchenismyplayground.com
Turn your favorite appetizer into a sandwich with this Jalapeno Popper Grilled Cheese!
This Spicy Cheeseburger Grilled Cheese Sandwich combines two classics - the hamburger and the grilled cheese sandwich, into one spiced-up masterpiece!
This Greek Inspired Grilled Cheese Sandwich recipe incorporates feta and spinach into a delicious lunch or easy dinner.
This simple recipe makes a quick lunch. The added tomato and optional spinach leaves give you some veggies even when you're just grabbing a quick sandwich.
This Glazed Donut Grilled Cheese Recipe is oh so sinfully delicious! It definitely won't win any nutritional awards but it tastes amazing!
Photo Credit: girlheartfood.com
This Ham & Brie Grilled Cheese Sandwich is piled high with thinly sliced ham, creamy brie cheese, crispy granny smith apple and sweet blueberry jam for one scrumptious bite.
Photo Credit: wearenotmartha.com
Two of life's most delicious foods are combined into one perfect sandwich with this Buffalo Chicken Grilled Cheese. With a creamy blue cheese spread and plenty of spicy chicken and sharp cheddar cheese, you'll be craving this sandwich for both lunch and dinner
Photo Credit: 4sonrus.com
A classic grilled cheese, this golden brown sandwich features tangy dill pickles slices, caramelized onions, and ooey, gooey melted white cheddar in between two thick slices of bread.
Photo Credit: www.trialandeater.com
Have a bunch of zucchini? Add some to a warm, melty grilled cheese sandwich! The crunch from the zucchini is a delicious addition to this comfort food, and you'll hardly even notice you're getting a serving of vegetables.
Photo Credit: www.beyondthechickencoop.com
This gourmet grilled cheese sandwich is made with pesto, garden fresh tomatoes and two kinds of cheese!