This Glazed Donut Grilled Cheese Recipe is oh so sinfully delicious! It definitely won't win any nutritional awards but it tastes amazing!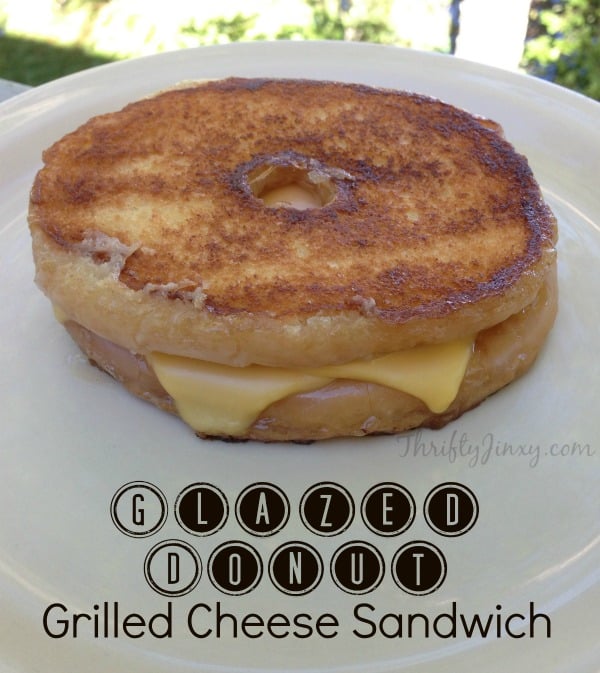 I don't think there is any need for me to say this Glazed Donut Grilled Cheese Recipe isn't going to win any nutritional awards, but it is OH SO VERY VERY DELICIOUS!!
While it may sound strange, the sweetness of the donut, especially when the edges get crispy from cooking, combined with the creamy cheese is amazing! I could eat so many of these…..but know I shouldn't!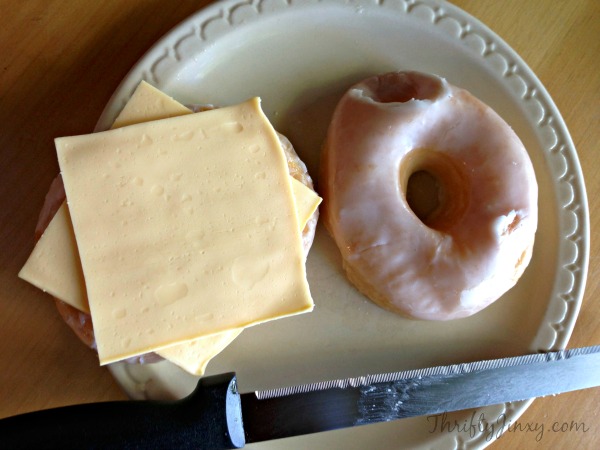 Glazed Donut Grilled Cheese Recipe
One glazed donut
2 slices American cheese
2 Tbsp butter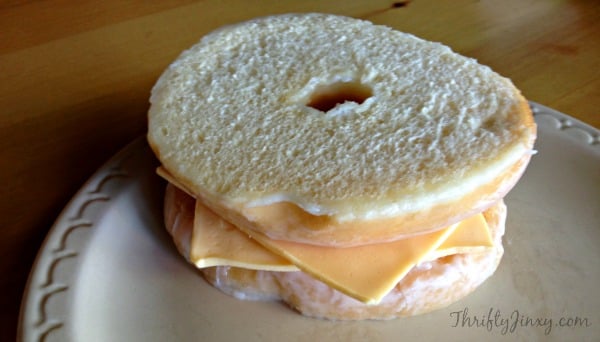 Heat griddle to medium high. Slice donut in half. To make the sandwich place the cheese inside the donut halves with the glazed sides facing the cheese. Melt half the butter on the griddle. Place sandwich on griddle and cook until browned. Remove from griddle for a few seconds while you melt the other half of the butter. Return sandwich to griddle to cook other side. Serve immediately.