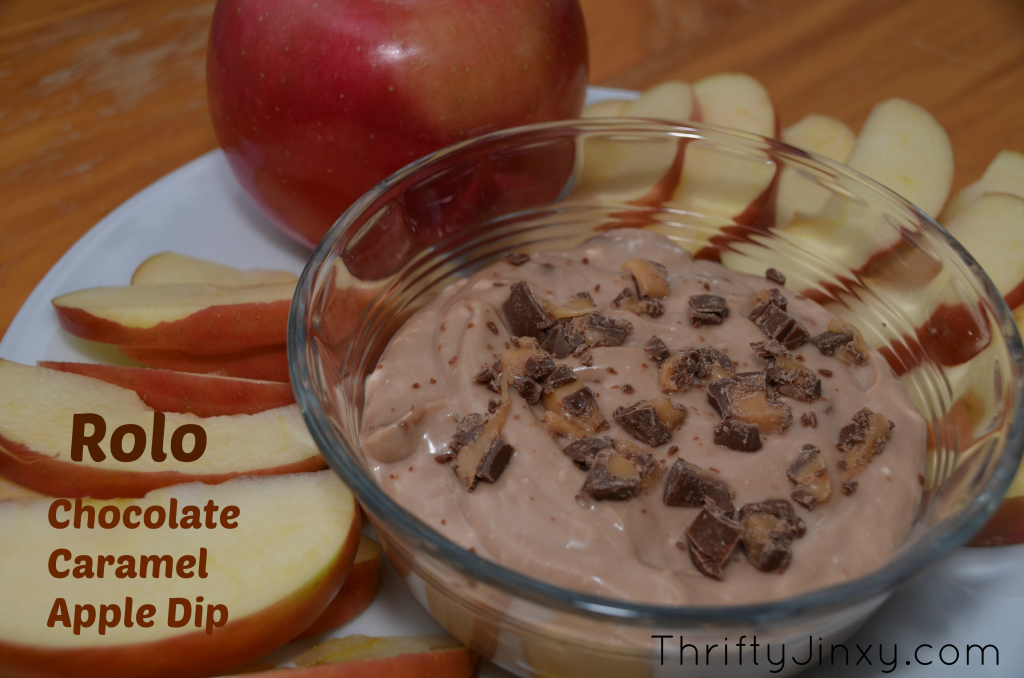 Halloween is almost here.  Have you been busy celebrating already?  We have and it has been LOTS of fun!  One of the very best parts of Halloween is all the yummy treats.  Any holiday that includes candy as an important element gets a gold star in my book!  To help us celebrate this year, Hershey's sent us some of their best Halloween treats to check out.
I used a long-time favorite, Rolo, to create the yummy Chocolate Caramel Apple Dip Recipe you see above.  It's super easy to make, tastes delicious and is a great way to add some fruit into the holiday snacking.
Rolo Caramel Apple Dip
20 Rolo candies
1 8 oz package of cream cheese
6 oz carton of vanilla yogurt
Unwrap the Rolo candies and place in a microwave safe dish.  Microwave 10-15 seconds at a time just until melted.  Stir in the cream cheese.  Last, add the vanilla yogurt.  Serve with apple slices.  Optional:  Chop up one or two additional Rolos to garnish the top of the dish.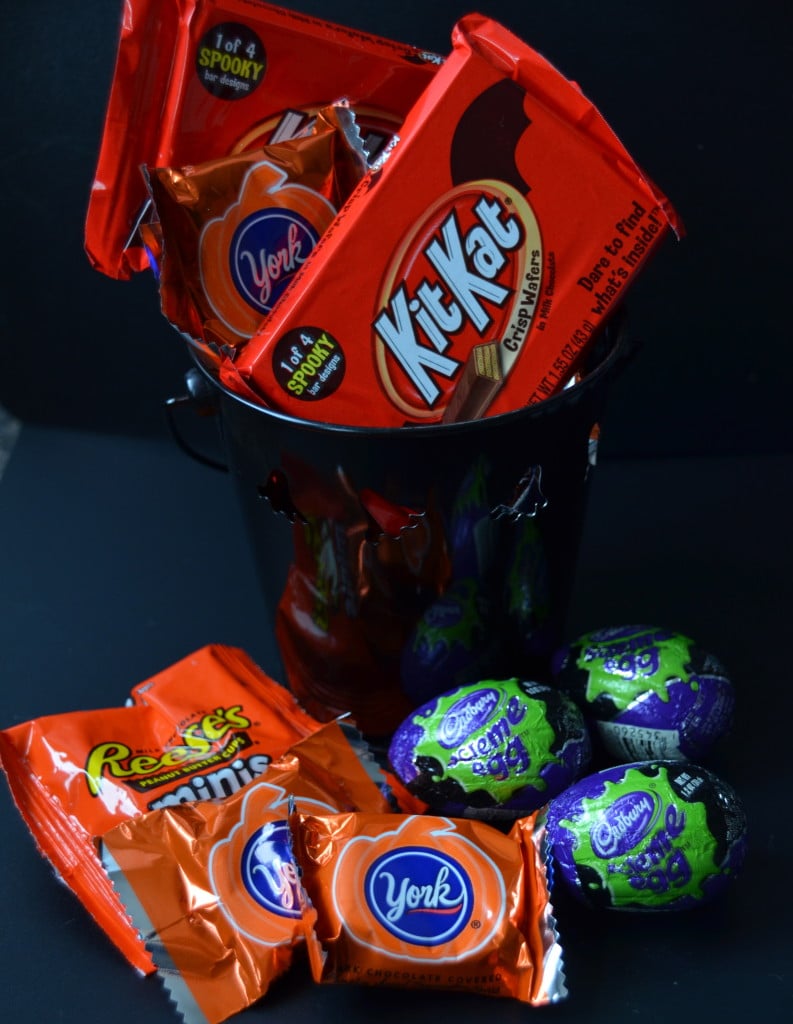 There are lots of other fun Halloween chocolates available from Hershey's.  Some of our favorites are the pumpkin-shaped YORK Peppermint Patties, KIT KAT Orange Wafer Bars, and Cadbury Screme Eggs, which have a white and green caramel center.
Also be sure to check out my recipe for Reese's Pieces Roll-Ups.  It only uses two ingredients – so easy!
Trying to use up Halloween Candy? Check out these 20 Leftover Halloween Candy Recipes – Brownies, Cupcakes, Salads, Dips and MORE!!