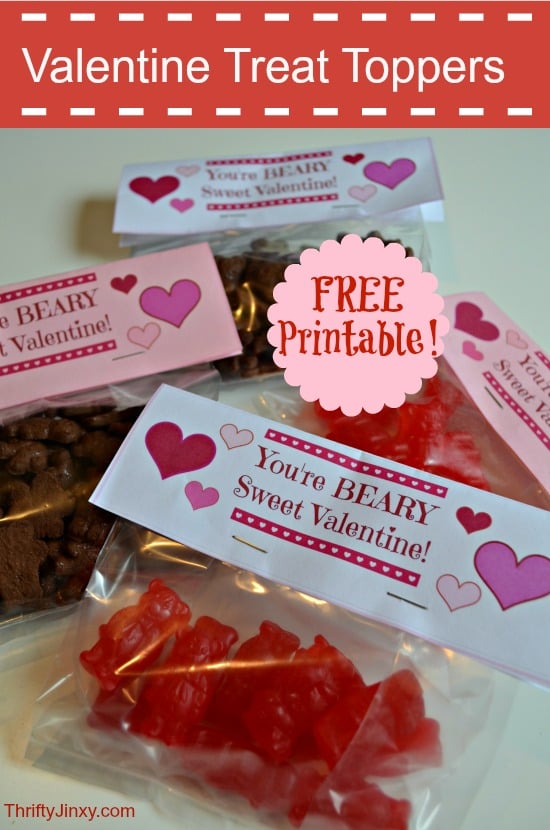 You can make your Valentine's Day goodies extra special with these FREE printable Valentine Treat Toppers.  To use them, just fill cello treat bags (available online, at a craft store, or party store) with a bear-shaped treat such as cinnamon bears, Teddy Grahams, or Gummi Bears.  Print out the  , fold them over the top of the bag and attach with two stapes, or to be a little more  cute and staple-free you can use a hole punch to punch two holes and thread a ribbon through and tie to fasten.
If you're looking for a healthier gummy, Surf Sweets Gummy Bears are made with organic fruit juice and organic sweeteners and include 100% of Vitamin C per serving.  They're available from Abe's Market.

Disclosure: This post contains affiliate links that help support our site with no additional cost to you. See our complete disclosure policy here.