Make fun Valentine treats for LEGO fans by filling cello bags with brick candy and finishing with these free printable LEGO Valentine Treat Bag Toppers!
It's time to make Valentine's Day extra special for LEGO fans! It's easy to do with our Free Printable LEGO Valentine Treat Bag Toppers. There perfect for Valentine parties, classroom celebrations or just to give to your own little LEGO fanatic.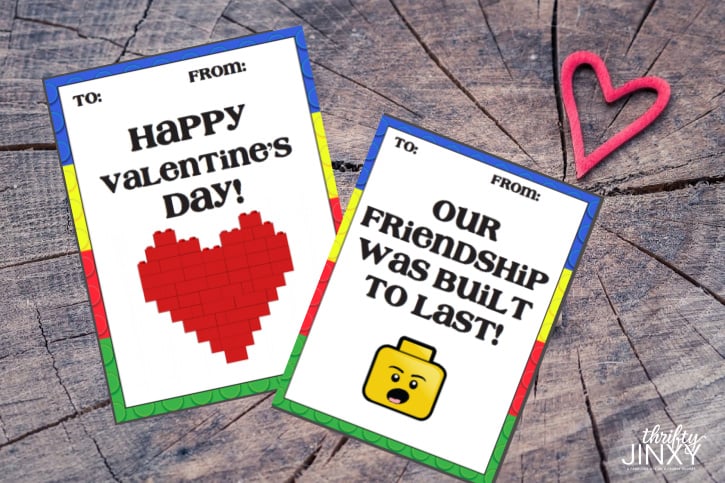 If you're looking to just give a paper Valentine this year, be sure to grab our free printable LEGO valentine cards. But, if you want to add a little something extra, keep reading!
While making plans for classroom Valentine treats, we came upon this super fun LEGO brick candy. I know that you can find it in some stores, but we ordered it from Amazon. It's bright, fun and perfect for LEGO enthusiasts.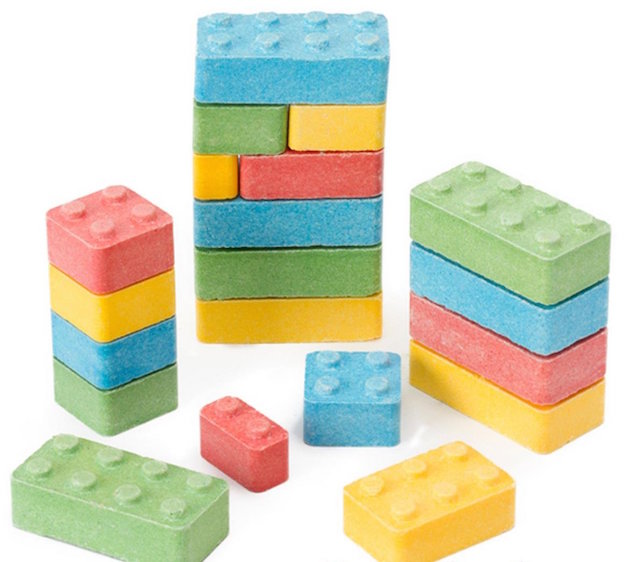 To turn that LEGO candy into a fun treat for Valentine Gift for classmates, we placed it in clear cello treat bags (available online, at a craft store, or party store).
Neenah Bright White Cardstock

Clear Cellophane Treat Bags

BUILDING Blox CANDY Blocks

After that, it's just a matter of printing out our free printable LEGO valentine treat bag toppers. You can print on regular copy paper, but printing on cardstock will make them much more durable.
Then fold over the topper, staple to the top of a filled cello bag, and let your little one write their name on the back so everyone knows who it's from.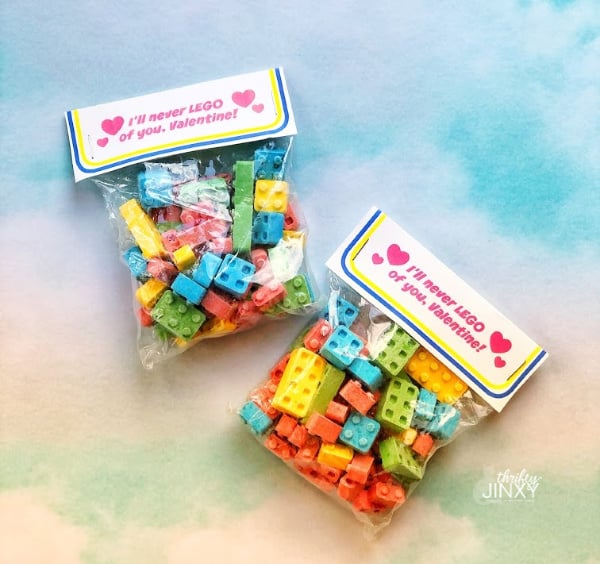 If your kids love LEGO are between the ages of 5 and 9, you can sign them up for a FREE subscription to LEGO® Life Magazine!