These Free printable LEGO Valentines are perfect for classroom Valentine exchanges for little LEGO fanatics!
Valentine's Day will soon be here! We love all the fun of celebrating the big day and getting ready ahead of time with decorations, treats and of course Valentines!!
This year you can save yourself a trip to the store for Valentine cards and instead print these fun free LEGO Valentines Printables! They are perfect for LEGO-loving kids (which we have around here) and share nice friendship greetings.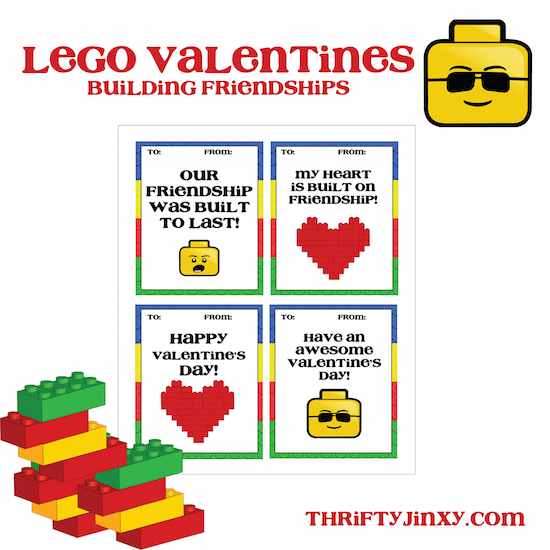 It's always fun to select cards that reflect your child's interests or hobbies. For little LEGO fans, these are the cards to have!
If you're looking to add a LEGO-themed treat to your valentines, you can grab our free printable LEGO Valentine Treat Bag Toppers to decorate clear bags of brick-shaped candy.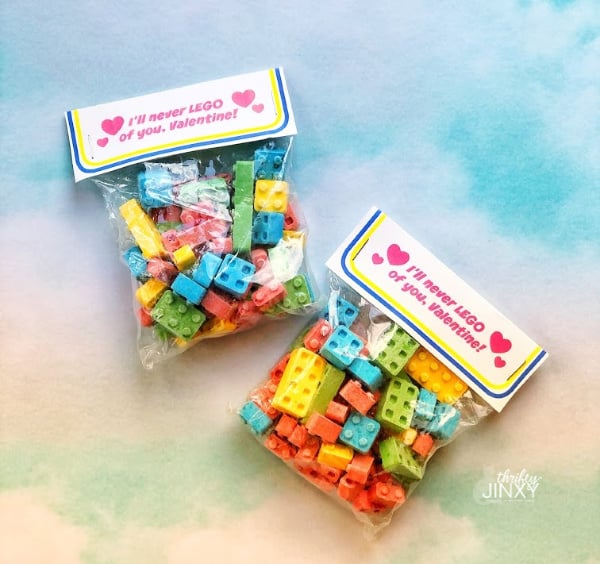 If your kids love LEGO are between the ages of 5 and 9, you can sign them up for a FREE subscription to LEGO® Life Magazine!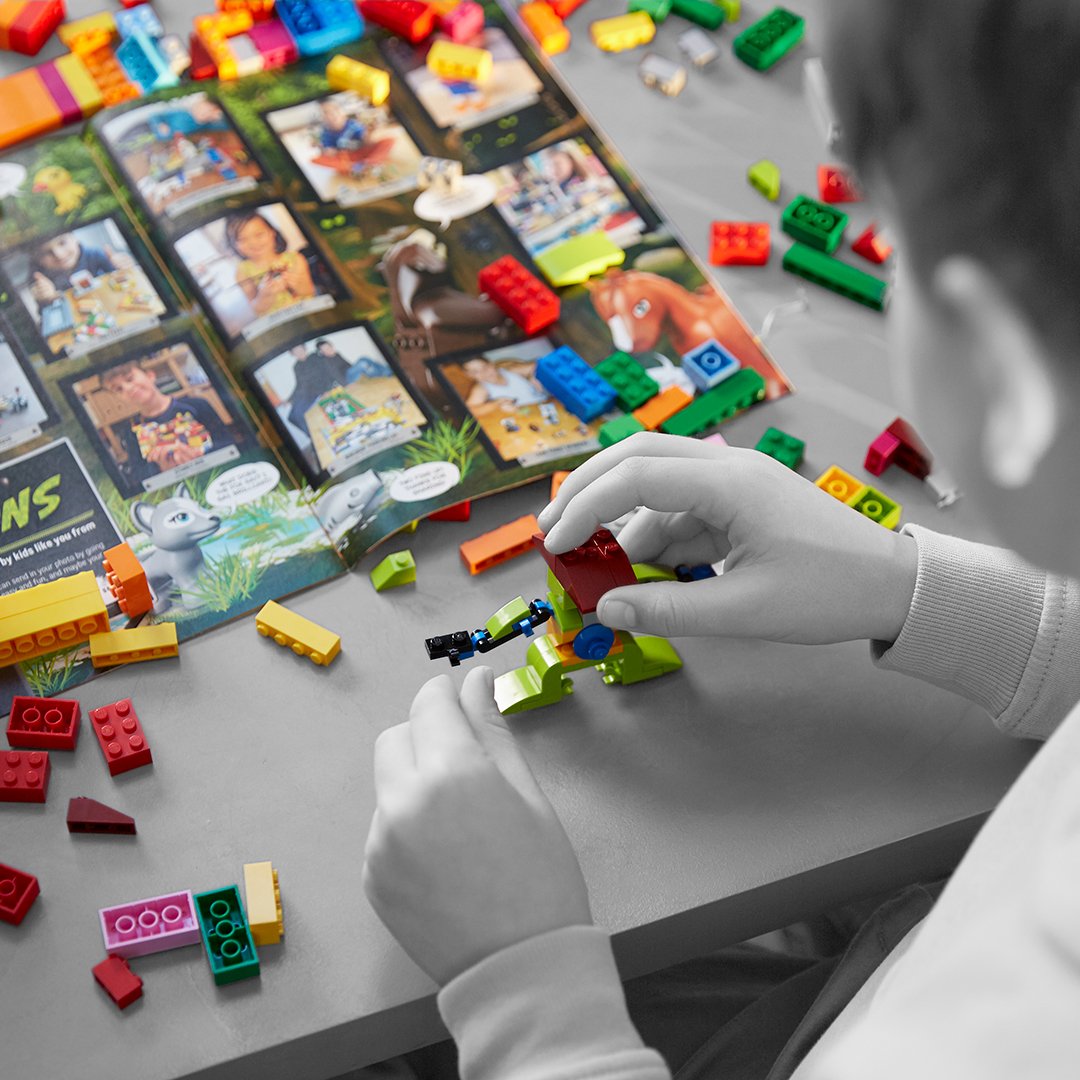 LEGO Valentine Gift Ideas:
If you're looking to give some LEGO-themed Valentine gifts, as well a Valentine cards, these are some fun options:
LEGO Bricks & More Valentines Cupid Dog 40201 Building Kit
LEGO Rose
Lego 40236 Romantic Valentine Picnic 126 pcs
Lego Parts: Valentine Heart Necklace/Keychain Bundle Kit
LEGO Valentine's Day Valentines Day Dinner Set #40120
LEGO Valentines Day Heart Box 40051
LEGO Seasonal Set #40085 Teddy Bear
LEGO Creator Mini Figure Set #40029 Valentines Day Box Bagged
Wrecking Valentine's Day! (LEGO City: 8×8)
LEGO® Heart Book * 40015 * 51 Piece Exclusive LEGO Valentine set
LEGO Love You
&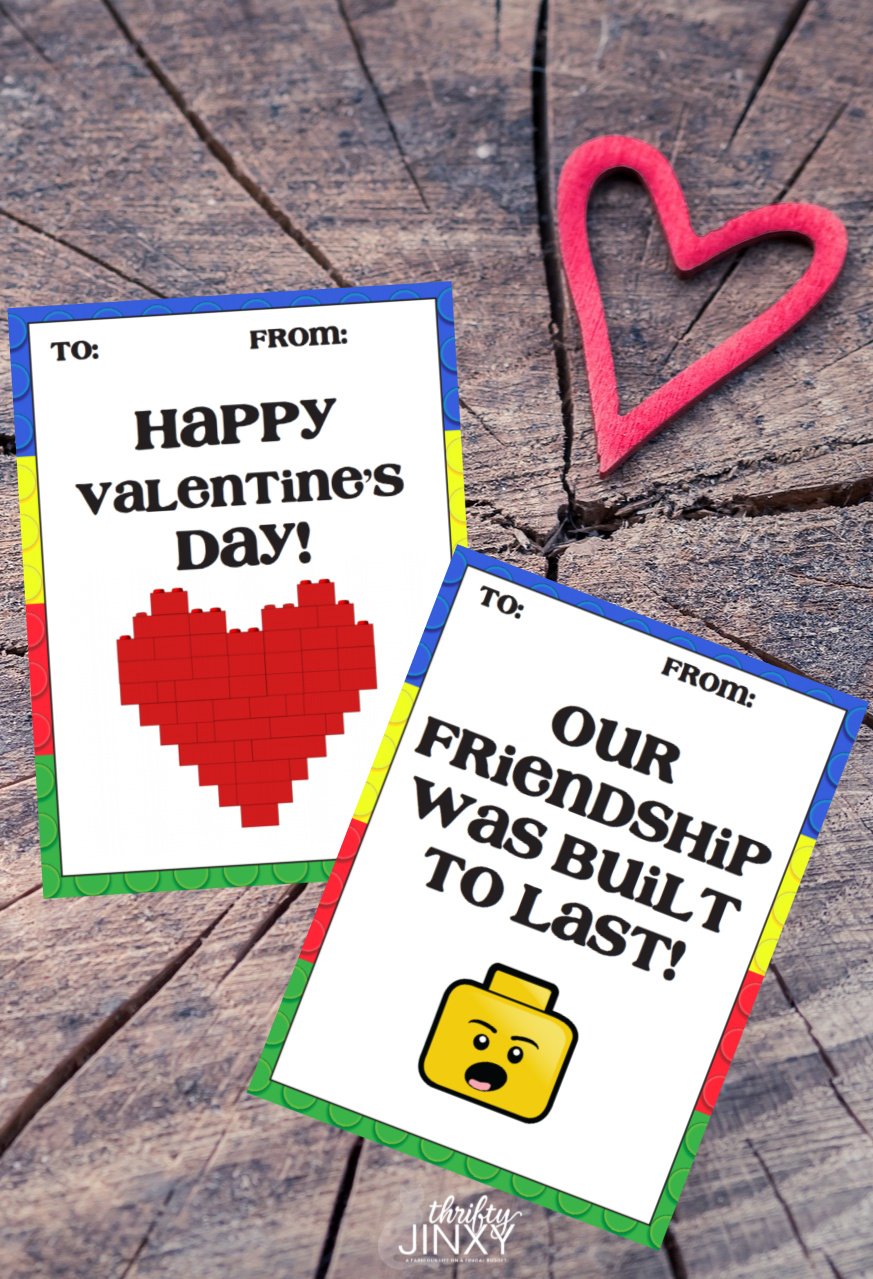 Free LEGO Valentines Printables
To make your LEGO Valentines, all you have to do is print the free LEGO Valentines Printables here. For best results, print them on card stock to make them sturdy. They will look awesome just like that, but if you want to get fancy you can mount them on colored paper for a matted look or even punch a hole to make them a handy holder for a lollipop or other treat.
Don't forget to Pin this post on Pinterest to share with all your fellow LEGO fans!