It's easy and inexpensive to make your own dishwashing powder with this homemade dishwasher detergent recipe. Better yet, it only uses two ingredients!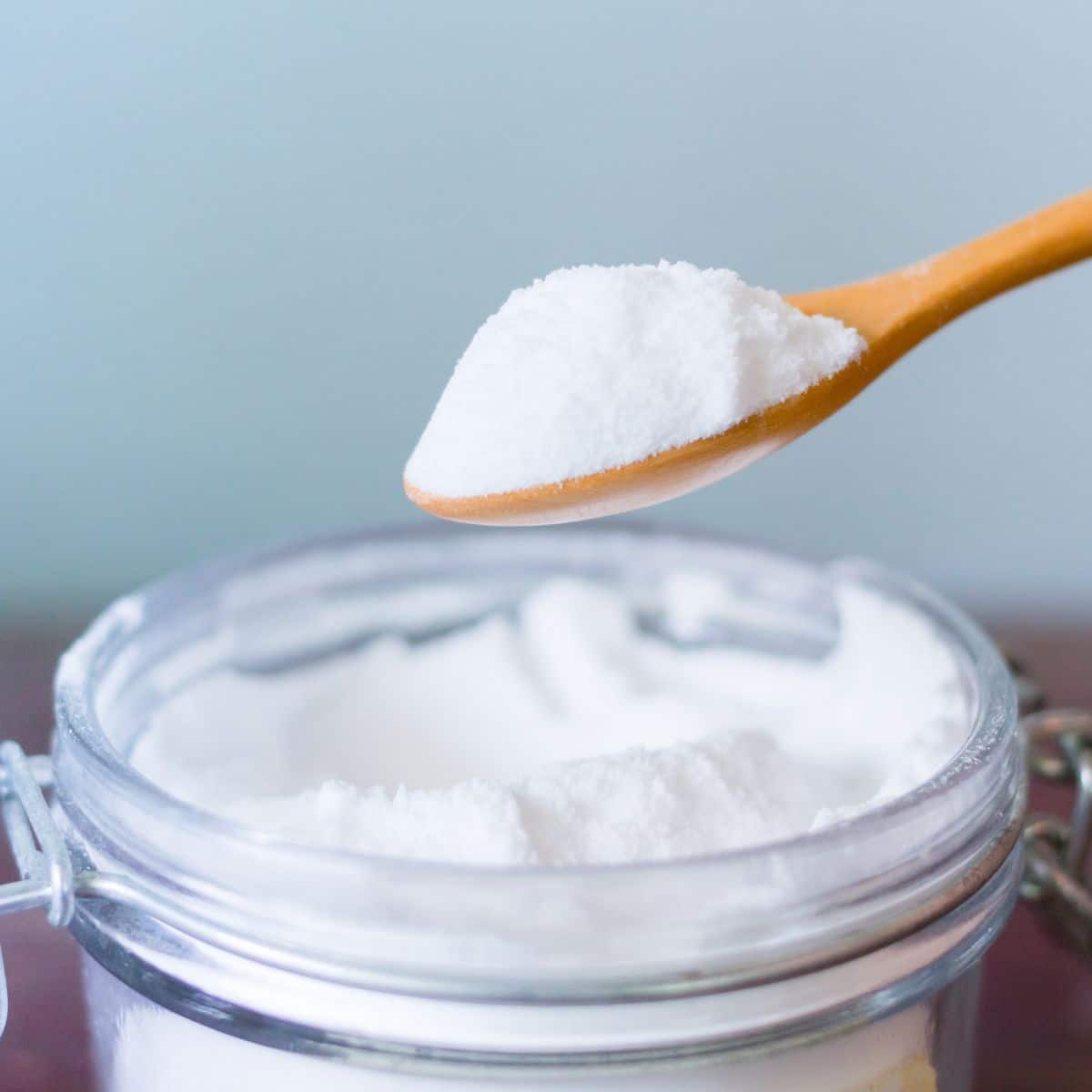 I discovered a new homemade alternative to commercial dishwasher detergent by accident. I had been having a hard time with my dishwasher not getting the dishes clean and leaving a film.
I did a couple of cleaning methods (running an empty load with a bowl of vinegar, running an empty load with a bowl of baking soda), had my hubby pull out any buildup from the water "spouts", etc., and it was still bad.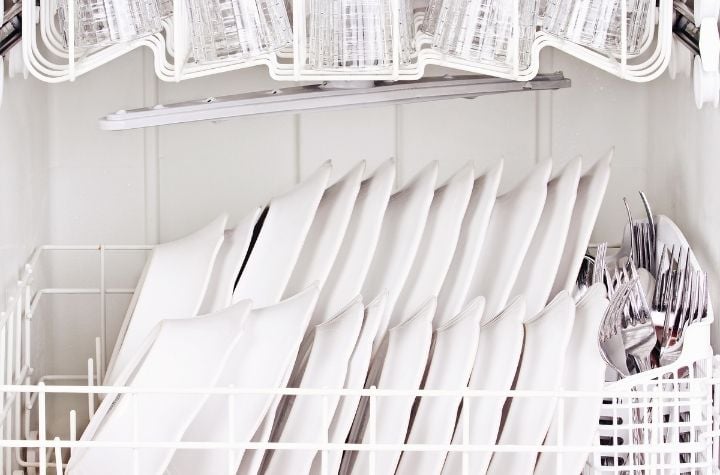 I did some research online and found a few recommendations to add a teaspoon of Borax and/or a teaspoon of baking soda in the detergent compartment along with the detergent. So, I decided to give that a try.
After running the first load I saw that the dishes came out MUCH better, but that the detergent pack I used never even dissolved!
So, I figured I would try it with ONLY the Borax and the baking soda – guess what….it worked great. So, that is my new dishwasher detergent and here is the "recipe".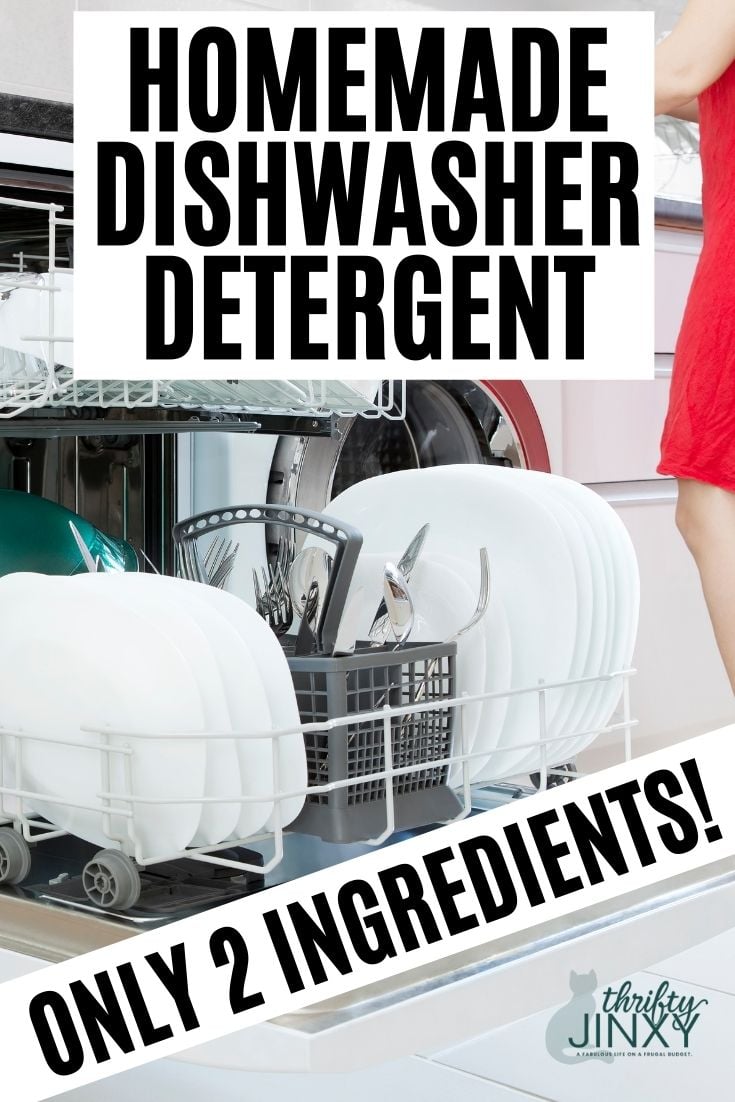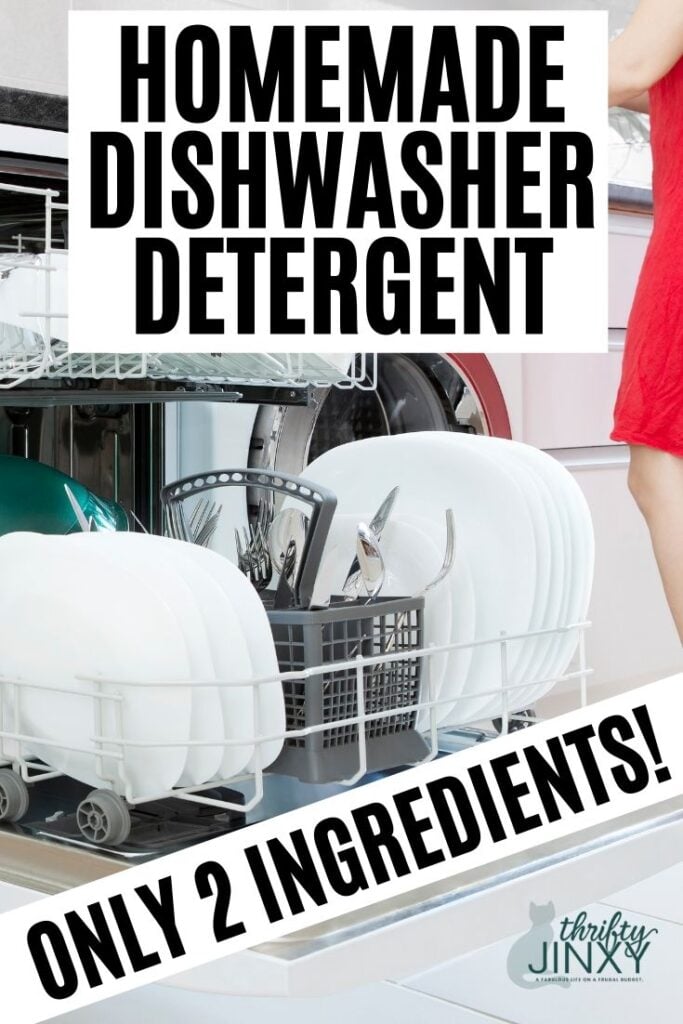 Homemade Dishwasher Detergent Ingredients
1 Cup Borax
1 Cup Baking Soda
How to Make Homemade Dishwashing Detergent
Mix borax and baking soda in a sealable container. Add a heaping tablespoon to the detergent dispenser of your dishwasher before each wash.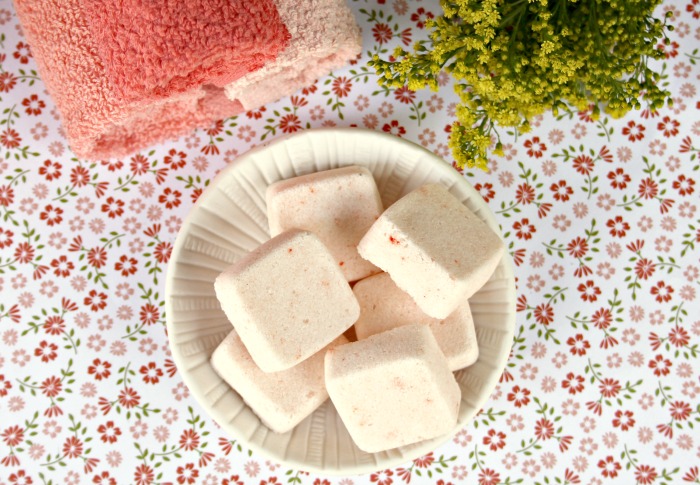 For another dishwashing option, see our homemade essential oils dishwasher tabs recipe.