Be the most stylish person at the party with this DIY Breakfast at Tiffany's Costume! Start with items from your own closet for the perfect fit.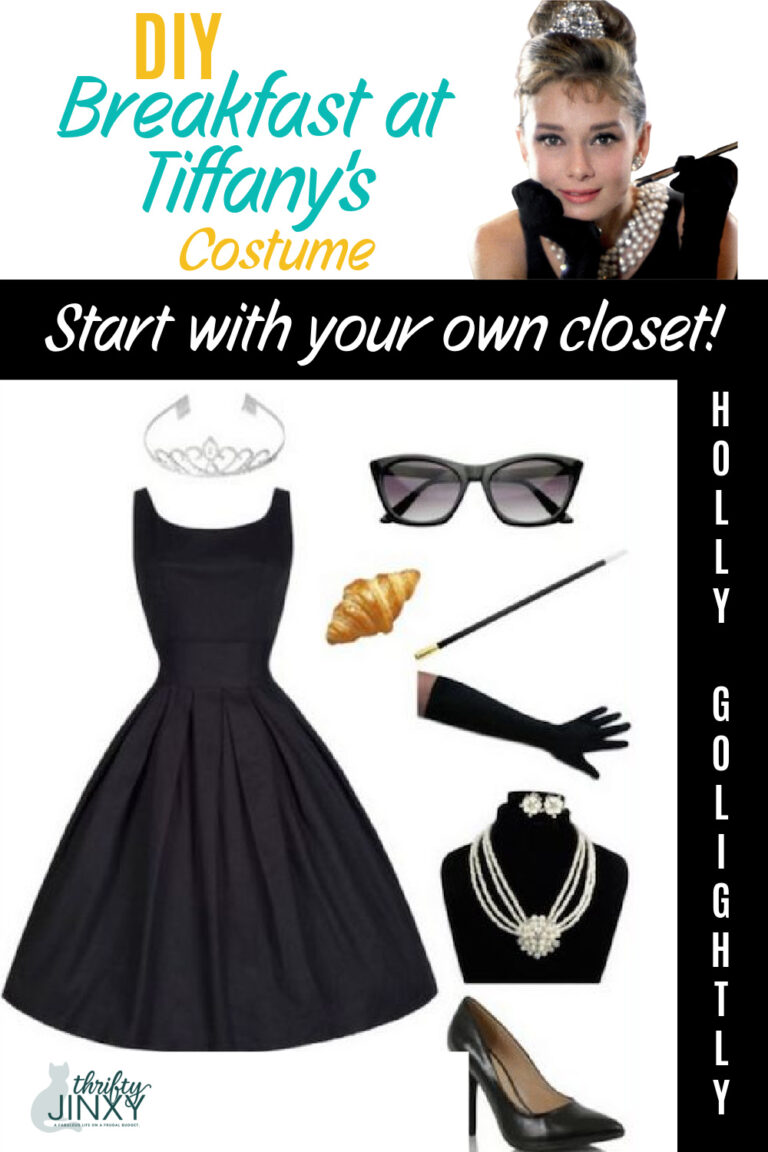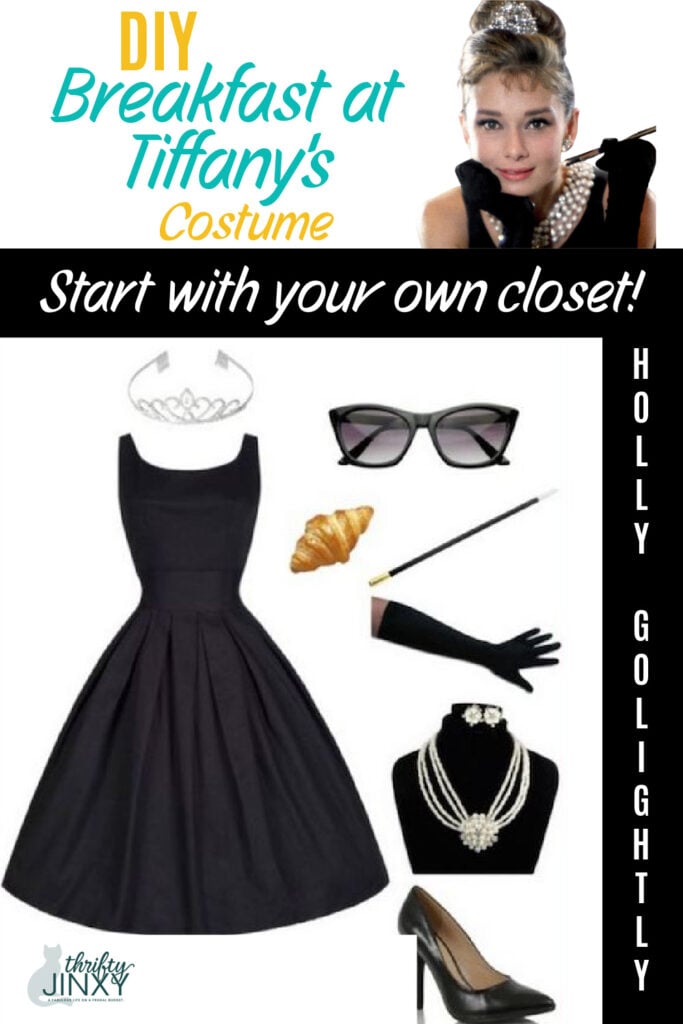 This DIY Breakfast at Tiffany's Costume is sooooooooo much cuter than a pre-packaged costume you'll find at your local costume store or party store.
Put this Holly Golightly costume together yourself and you'll be super stylish this Halloween. Plus, you most likely won't run into someone else at a Halloween party with the exact same costume!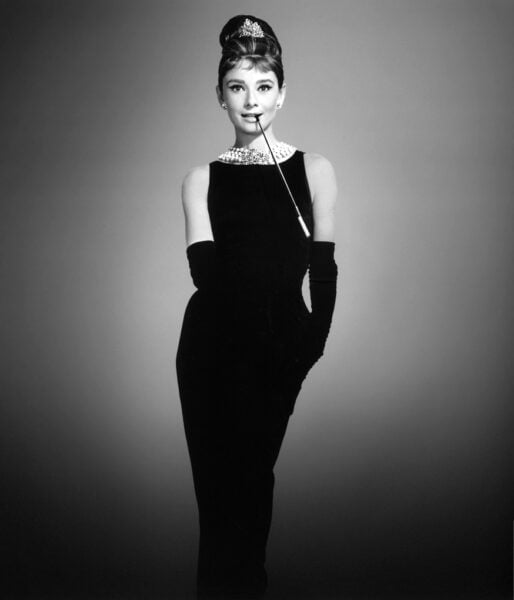 Since this costume starts with an Audrey Hepburn-style black dress that you buy in your own size, you will look so much more "put together" than a party store costume.
And you DEFINITELY will be able to wear this dress again. Actually – you will probably end up wearing the whole outfit with the exception of the gloves, tiara, and cigarette holder!
All of the pieces needed for this costume can be found on Amazon:
Rhinestone Tiara
Women's Vintage Sleeveless Black Party Dress Evening Dress
Retro Vintage Cateye Sunglasses
Long Black Cigarette Holder
Women's Black Opera Gloves
Pearl Necklace and Earrings Jewelry Set
Black Patent Leather Pumps
Right now you can actually buy most of the accessories together in one set for a decent price:
Breakfast at Tiffany's Costume Accessory Set

That's it! Unless you do want to bring along a fresh croissant for a finishing touch. It might be something good to snack on while sipping champagne. Oh, you're going to look so stylish!