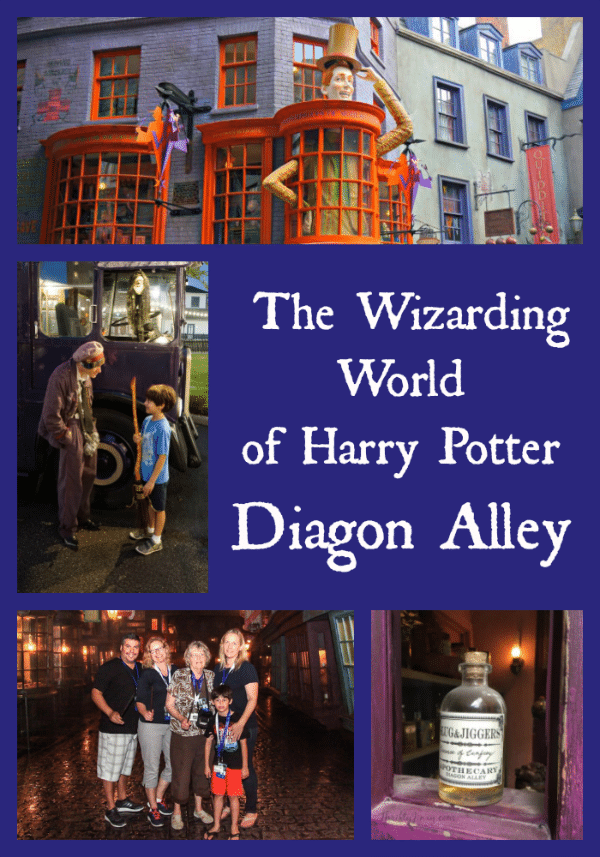 When mentioning to people that our family was looking forward to heading back to Universal Orlando this summer as part of Family Forward, I usually heard the responses of "So cool!" or "How fun!" But, I sometimes heard responses similar to "I don't like roller coasters" or "Our kids are too little for the big rides." If you're the type of person who would have the second set of responses, let me tell you – Your family will have fun at Universal Orlando!
Little R had spent the year following our previous trip to Universal hoping to grow to 54″ so he would be tall enough for the Hulk Ride he couldn't go on last year. He was quite jealous that his mom and I got to ride it and he had sit out.
But other than Little R, I am the only one in our family of 5 who actually likes roller coasters, but we ALL find ways to have fun at Universal Orlando! And, since he didn't quite hit the 54″ mark yet this year, that's a good thing!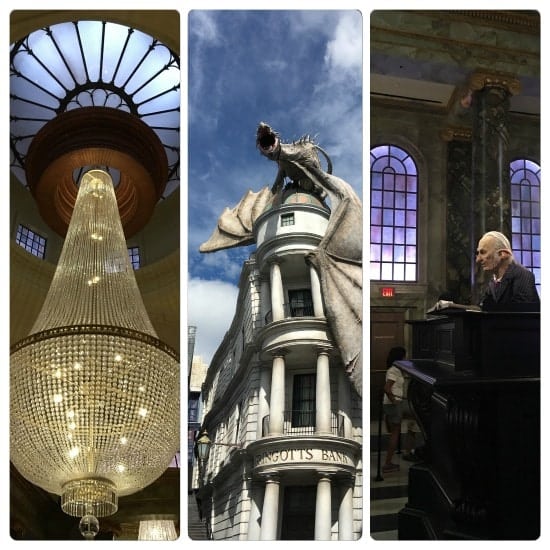 So that takes me to our very favorite part of the park – The Wizarding World of Harry Potter – Diagon Alley, which is fun for everyone no matter their height. Believe it or not, there is only one ride, Harry Potter and the Escape from Gringotts (height requirement 42″) in Diagon Alley.
That experience is more than worth it just for the adventure on the way to the ride itself. You first travel through the lobby of Gringotts bank, past the goblins hard at work. Then in an amazing hologram show, goblin banker Blordak and Bill Weasley fill you in about the bank.
And last, but not least, you take a crazy ride in an "elevator" to the start of the actual ride. Despite Escape from Gringotts being such a fun ride, we totally enjoy Diagon Alley WITHOUT IT!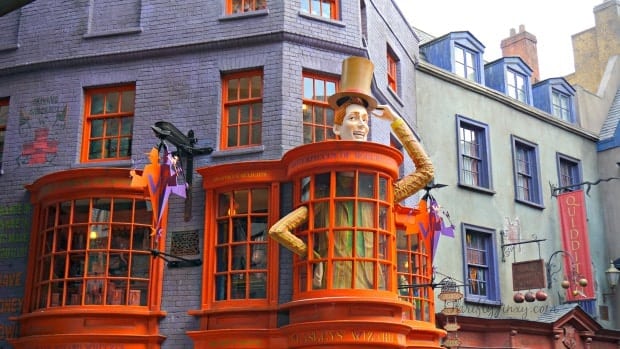 We can spend literally hours in Diagon Alley wandering through the streets and looking through the many shops. One of our favorites is Weasleys' Wizard Wheezes where they have lots of fun novelty trick and joke items.
And a MUST is Olivanders. Don't miss the interactive experience where you can see a wand choose a wizard. Then you can choose your own wand in the shop itself. We LOVE the interactive wands.
When you purchase your wand, you receive a map of locations throughout The Wizarding World of Harry Potter where you can use your wand.
At each location, you simply follow the wand motions indicated on a bronze medallion on the ground. If you cast your spell correctly, you will see the magical result – anything from turning on lights to making plants grow.
There are also two awesome shows that take place in Diagon Alley. The Tales of Beedle the Bard is a trunk show that uses puppetry, props and scenic pieces to tell the stories of Beedle the Bard, a 15th century author of wizarding fairytales.
My favorite show is the musical performance of Celestina Warbeck and the Banshees. Celestina is always amazing, as are the Banshees. It's pure entertainment!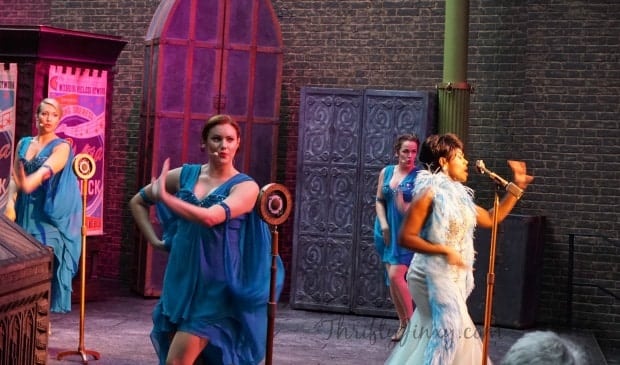 Two other must-sees in Diagon Alley. The first Gringotts Money Exchange where you can interact with the goblin inside (sure to induce giggles!) and exchange your muggle money for Gringotts Bank Notes that can be used throughout the Universal Orlando parks.
The second is technically just OUTSIDE of Diagon Alley – The Knight Bus. You can chat with the driver and maybe be heckled by the shrunken head hanging in the window.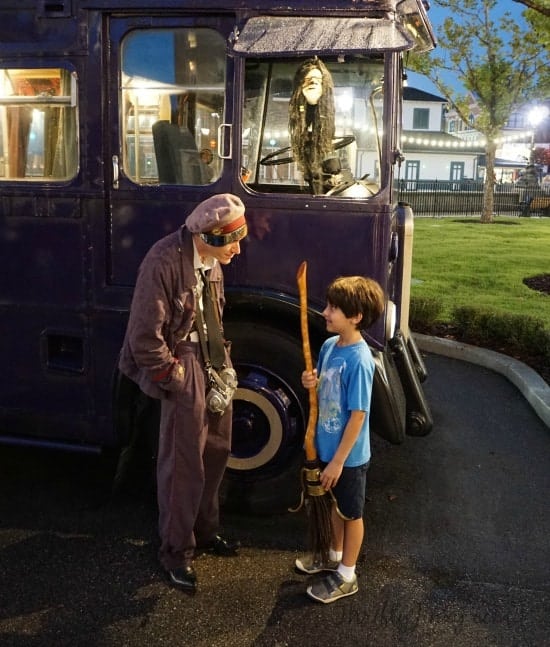 And I have to mention that you won't go hungry in Diagon Alley. You can grab British pub fare at the Leaky Cauldron, grab a Butterbeer, or treat your sweet tooth at Florean Fortescue's Ice-Cream Parlour. I seriously love the salted caramel blondie flavor!
But, one of my favorite things to eat in all of Universal Studios is found just outside of Diagon Alley near the Knight Bus – the jacket potatoes at the London Taxi Hut. We have tried both the shepherd's pie and the loaded varieties and they are outstandingly good!
Have you been to The Wizarding World of Harry Potter – Diagon Alley? We want to know YOUR favorites!
Get the best price on your visit with these discount Universal Orlando Tickets!