You can start your gardening indoors early in the spring by starting seedlings in egg cartons. It's very inexpensive!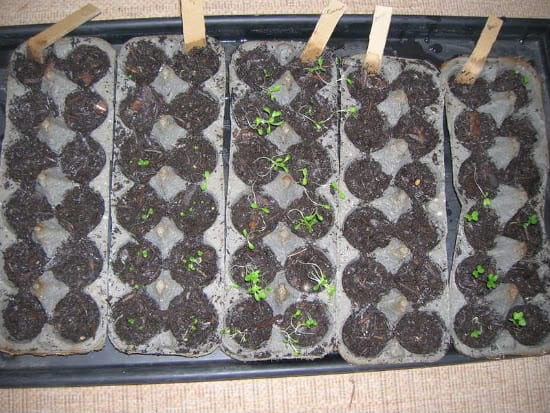 I have been hearing a LOT more people talk about gardening this year. With the state of the economy more people are turning to the idea of growing their own produce. Even a small garden (or even containers on a patio/balcony) can mean savings on fresh vegetables.
One thing to keep in mind is that it is MUCH cheaper to grow your garden from seeds rather than buying plants from the nursery or garden store. If you have someone you can share seed packets with it's even better since you generally won't need whole packets unless you have a decent amount of garden space.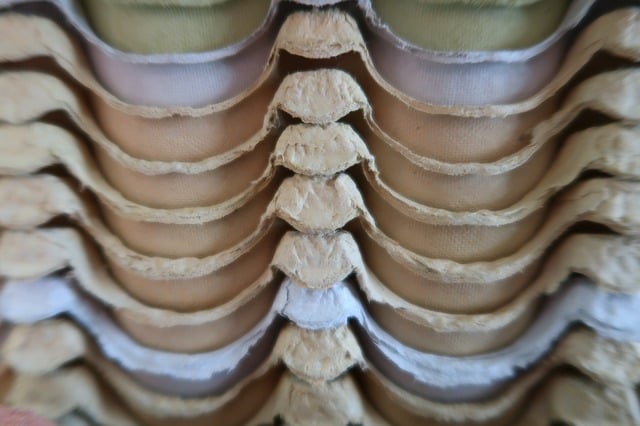 Last year I wrote about starting seeds in egg cartonsearly and I'm thinking it would be a good idea to run it again. We have a late growing season here so I still have a few weeks to get started, but you may need to start ASAP depending on where you are located.
To starts seeds I use this handy egg carton method that is CHEAP, EASY & GOOD FOR THE ENVIRONMENT.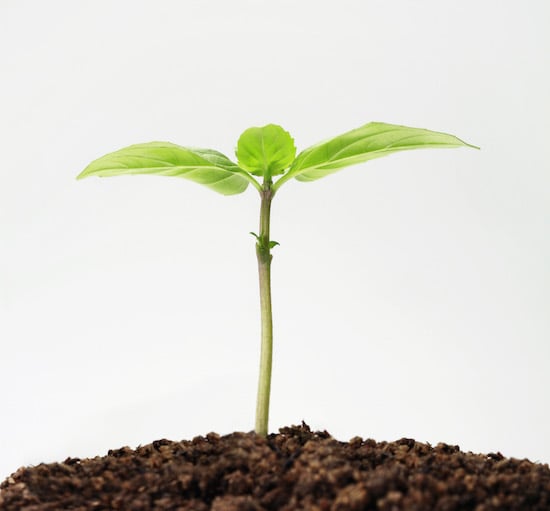 How to Start Seedlings in Egg Cartons
All you need to do is take paper egg cartons (styrofoam won't work for this purpose) and cut off the lids. Fill each cup with potting soil and add your seeds, placing them at the depth indicated on the seed packet.
Place the cups on a shallow tray. Jelly roll pans would work for this, but I use an old plastic boot tray.
Then fill the tray with water. The water will soak up through the cups. Cover the trays with plastic wrap and keep in a warm sunny place. When your seedlings are ready for the garden, just cut the cups apart and plant the seedlings (cups and all) right into the garden.
Over time the cups themselves will erode away in the soil, allowing your plants to grow.
For other ways to start you seedlings, you can try paper towel seed starters or DIY Paper Towel Roll Seed Starters.
Find more gardening tips here!