It's time to get those gardens ready! If you like to start your own pots from seedlings, you need a container to start them in. How about the option of creating new pots from something you already have laying around the house? That's what you can do when you make newspaper plant pots!
Make Newspaper Plant Pots
Making newspaper plant pots is easy with an inexpensive pot maker. You can eliminate the need for plastic pots or expensive alternatives from the garden store. It's easy to use. Just roll the newspaper around the PotMaker, and press to make your pot! It's even simple enough for kids. They will have fun while helping you out and saving the family money at the same time. You (or your kids) can make dozens of pots in less than an hour.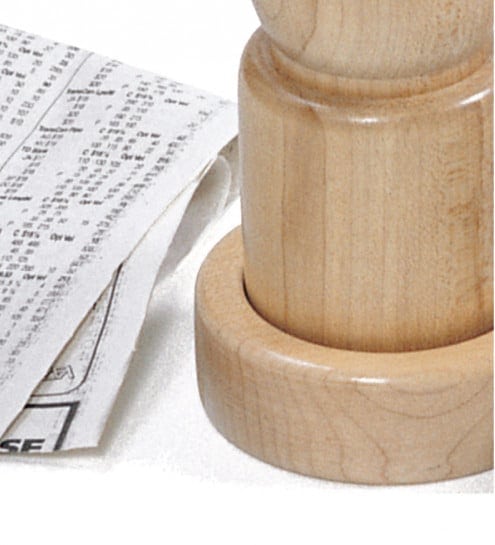 How to Use Your Pots
Once your potted seedlings have grown big enough to move to the garden, just transfer them, newspaper and all, into their permanent homes. As the plants grow, the newspaper will naturally biodegrade into the soil. This is a great way to grow your own herbs, too! This is also a great option when you want to give small seedlings or cuttings from your plants to your friends or relatives. You can even dress up your newspaper plant pots by wrapping a piece of colored paper around the outside, or even just tie a piece of twine as a rustic ribbon.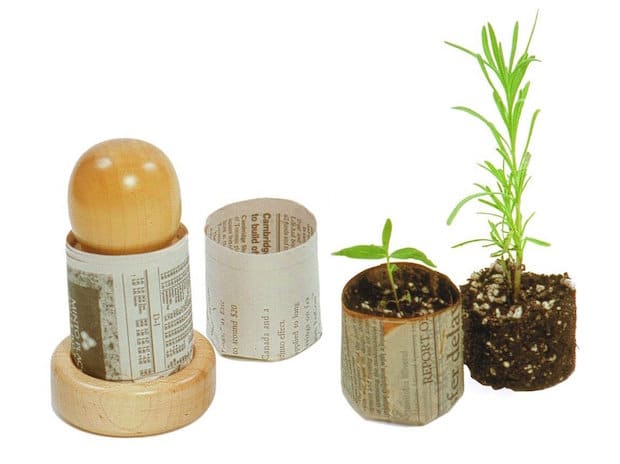 Do-It-Yourself Plant PotMaker from Newspaper

Even though it's inexpensive, this pot maker is high quality. It's made from hardwood Canadian maple. It wipes clean or can be hand-washed after use. Since it is made from hardwood, it is almost indestructible and does not require special care.
The PotMaker itself is completely recyclable. All-in-all, the PotMaker is a cost efficient and earth-friendly way to grow plants, re-using newspaper in a safe way. It helps replace environmentally harmful plastic garden pots while saving money in the DIY process.
(If this pot maker is out of stock, you can also find this Newspaper pot maker here.)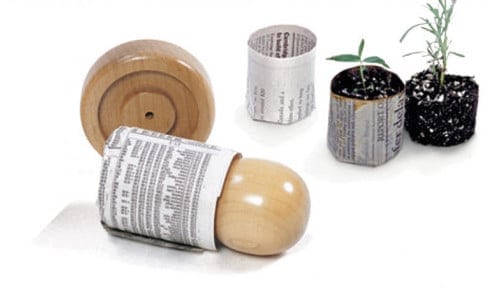 Pro Tips:
If you are worried that your pots will fall apart, try using a tiny piece of tape.
To avoid dampening the newspaper, water your plants with a spray-bottle.
For a unique look try using scrap-booking paper. (This is extra special for those plant gifts we mentioned!)
For other ways to start you seedlings, you can try egg carton seed starters or DIY Paper Towel Roll Seed Starters.