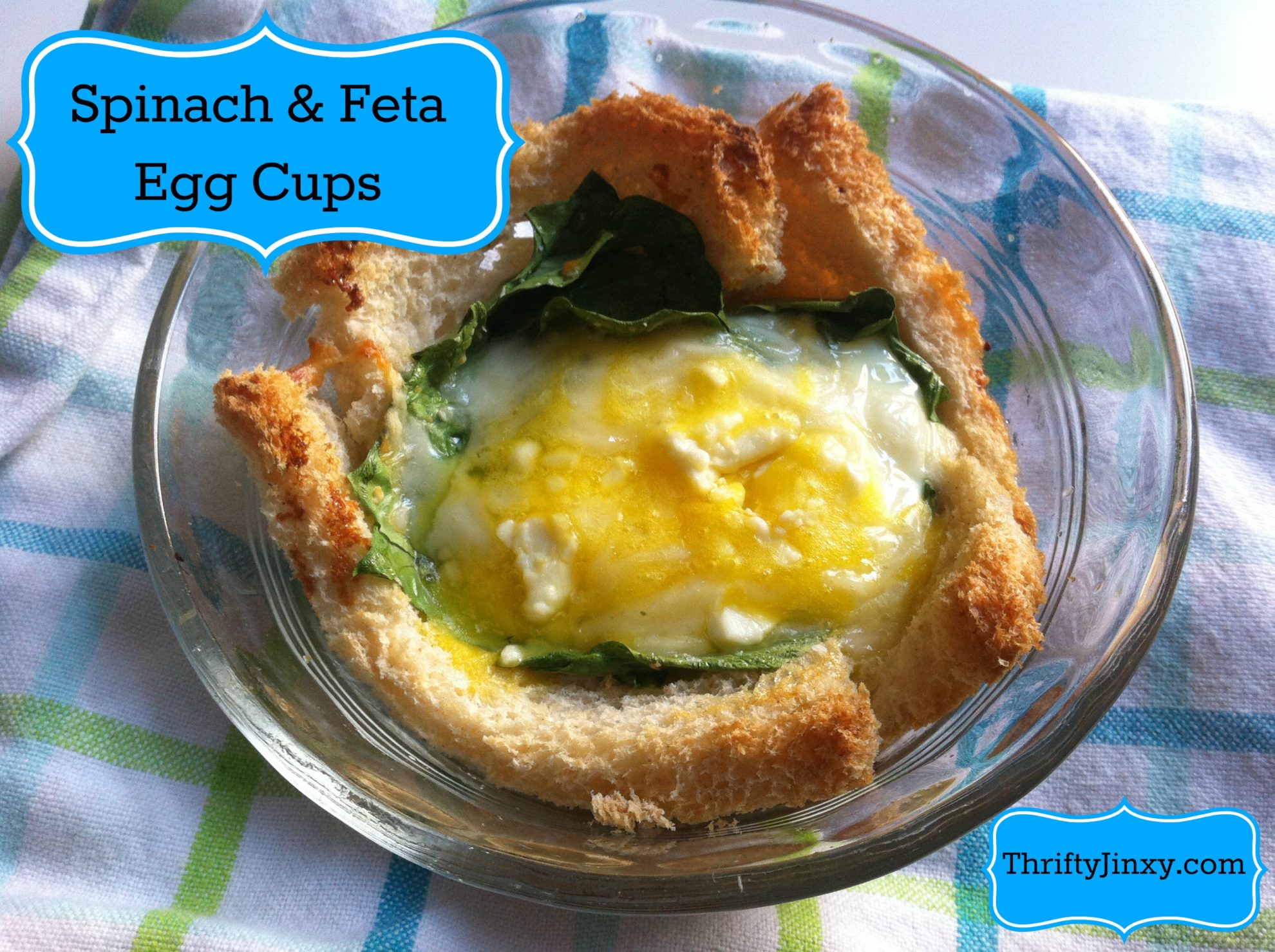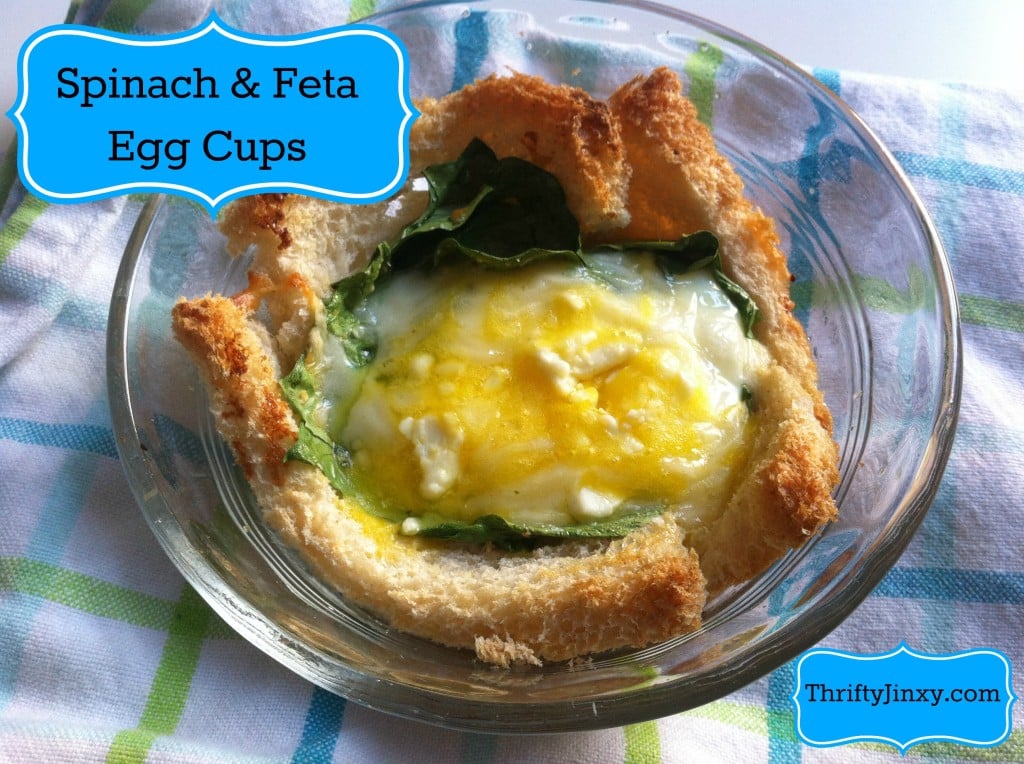 This delicious recipe puts a Greek twist on my classic Easy Egg and Toast Cups recipe. This recipe is easy enough to make as a breakfast for one in a custard cup, or use a muffin tin to make breakfast for a crowd.
For each cup, you will need:
1 egg
1 slice of bread
4 raw spinach leaves
1 tsp feta cheese
Preheat oven to 375 degrees.
Grease the cups of a muffin tin.
Trim crusts from the bread.
Press one slice of bread into each cup, trying to cover as much of the cup sides as possible.
Place spinach leaves on top of bread.
Break one egg into each cup.
Sprinkle feta over egg.
Sprinkle with salt and pepper.
Bake for 20 minutes or until eggs are set.
These are great served with this Easy Crispy Home Fries in the Oven Recipe.