The story of the Nutcracker just isn't quite the same without ballet and that's exactly what ballerina Misty Copeland brings to Disney's THE NUTCRACKER AND THE FOUR REALMS, now in theaters everywhere!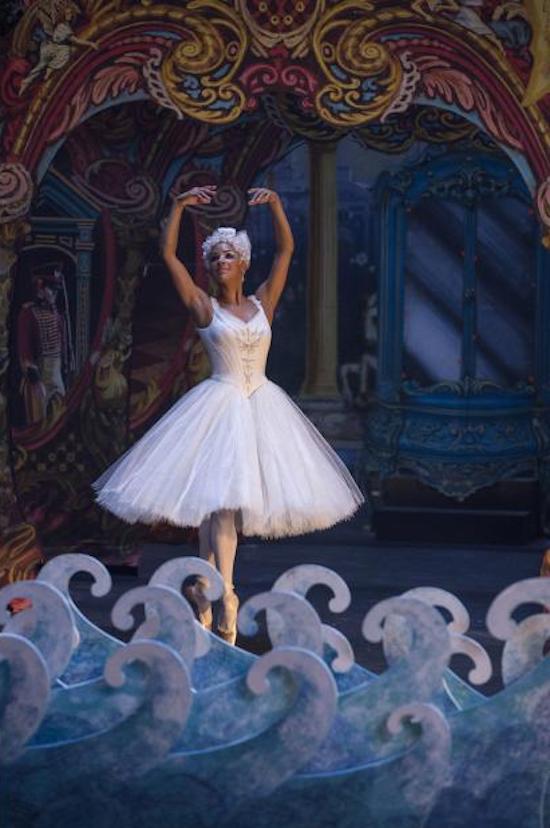 Misty Copeland is a Principal Dancer with American Ballet Theatre. In THE NUTCRACKER AND THE FOUR REALMS she plays the role of the Ballerina Princess, who performs a beautiful ballet at the pageant celebrating Clara's arrival in the land of the Four Realms. This just happens to be my favorite scene in the movie.
Take a look at this feature with Misty talking about her role as the Ballerina Princess:
On the day of The Nutcracker and the Four Realms red carpet premiere, I had a chance to sit down with Misty and she shared a bit about her history and her experience with making the film.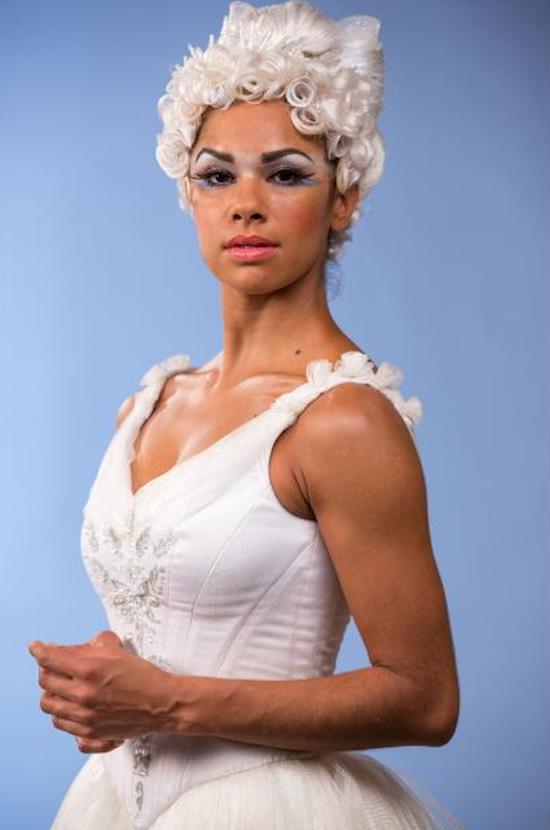 Misty's Dance Beginnings
Misty was 13-years-old when she began dancing. "The first ballet class I took was on a basketball court at the Boys and Girls Club in San Pedro, California. I don't want to say I hated it, but it was not something I thought I was going to do. All the other kids were coming from underprivileged backgrounds like me and none of them danced. And they were all older. But they all had their gear on and I had like leggings or tights and I was in like these baggy basketball shorts and socks and I was like, 'This just isn't right. It just doesn't feel right.'"
"I was taken on Scholarship into the local ballet school. I put on the leotard and I could see myself in front of the mirror. That's when it clicked and I felt beautiful for the first time in my life. I felt right. Who knows if it was actual reality but in my mind, being a black young girl, being super skinny with long legs and these massive feet and big hands and little head, I stepped into the studio and thought 'Oh, everything is exactly right'. It gave me such power and confidence like I'd never experienced before."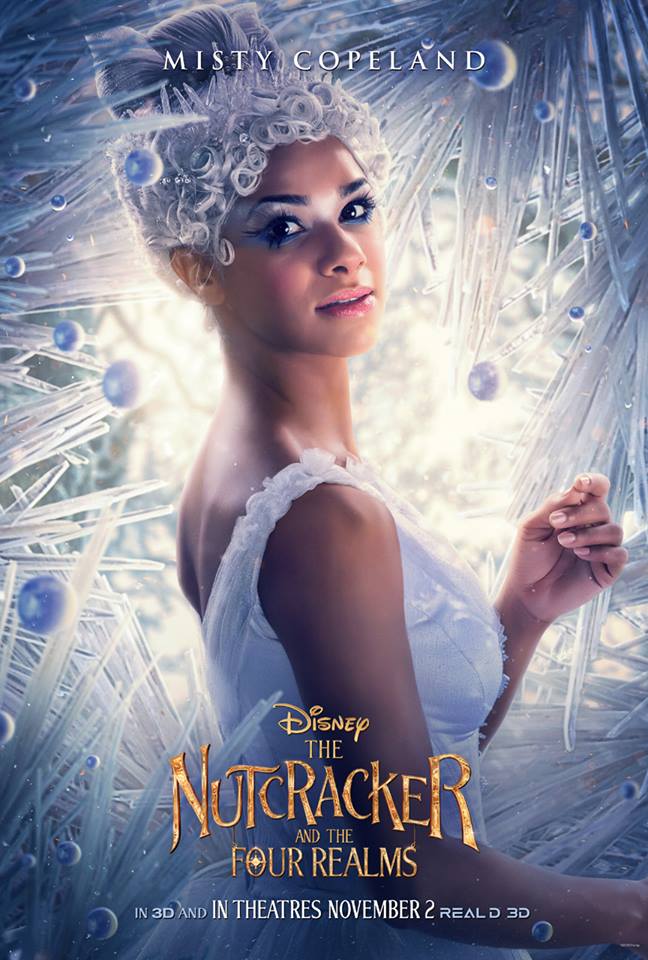 How Misty Came to Be a Part of The Nutcracker and the Four Realms:
Misty said she was a bit shocked that Disney reached out to her. She said, "They were just really organic about letting me kind of take the lead. They're like, 'we don't know Ballet, this isn't our world', so they allowed me to choose a choreographer. I selected Liam Scarlet, a choreographer in residence for the Royal Ballet in London and I had worked with him before. He was young and that's not common in the ballet world."
"When they brought the idea to me, it was based on the Nutcracker book. It wasn't based on the Nutcracker ballet, so there was no ballet in this version of the story. So they were like, 'you can't do the Nutcracker and not have Ballet in it' so they kind of created this character for me. The Ballerina Princess just a way to have ballet in it. I'm kind of the story teller, so it's a performance to share the story of the Four Realms and tell it to Clara. It's awesome."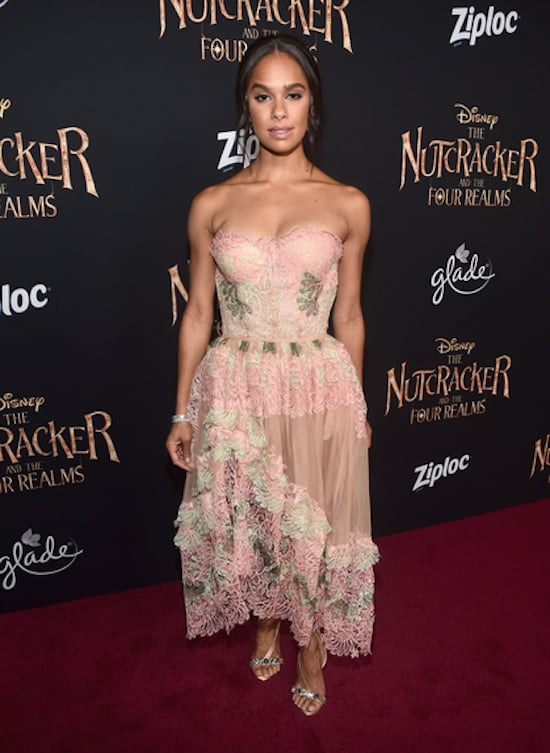 Making Ballet Accessible
"I think that this film couldn't be a more amazing platform for ballet to be introduced to the masses," said Misty. "It's a way to introduce it to those people that maybe don't feel welcome to step through the doors of the Metropolitan Opera House. Everyone goes to the movies. It's a place you can dream and fantasize. Plus I think it the cast being as diverse as it is, is amazing. This next generation will see a brown ballerina in this Nutcracker film that will live on. Hopefully sooner than maybe 30 years you'll be able to say, 'oh, that's what a Ballerina looks like,' not 'that's a black ballerina – it's so rare'. To me, that is so incredible and empowering and I think that's something that Disney Movies have done for me growing up."
Disney The Nutcracker and the Four Realms Ballerina of the Realms Doll

Misty Copeland Barbie Dolls
Barbie has already made a Misty Copeland Barbie Doll, but now there is a brand new The Nutcracker and the Four Realms Ballerina of the Realms Doll. Mist said the first one was a lot of work and she was very involved. " I made it very clear that I wanted it to be a true representation of me and what I stand for – like just don't take Barbie's body and paint her brown. You know, I want her to have boobs. I want her to have thigh muscles and calves. And I want her nose to be wider and the lips to be full."
"They kept coming back to me and I was like, 'The boobs aren't big enough.' For the last final I was like 'Oh my God, they're still not big enough' and so we padded the bra for the Firebird Barbie. We already had the mold when we did this one for my character in the Disney film so all they had to do was put a white wig on her and put a little dress on her and they changed the makeup a little bit, but it is so incredible! Barbie is something that I loved my whole life."
Misty's Advice for Young People
"I think it's important to first just to have belief in yourself – true belief that you don't have to look like the person next to you. What you see on Instagram is not necessarily beauty just because that's what you pushed in your face. I think being an individual is so much more beautiful. I just try and tell young people to own that and be confident.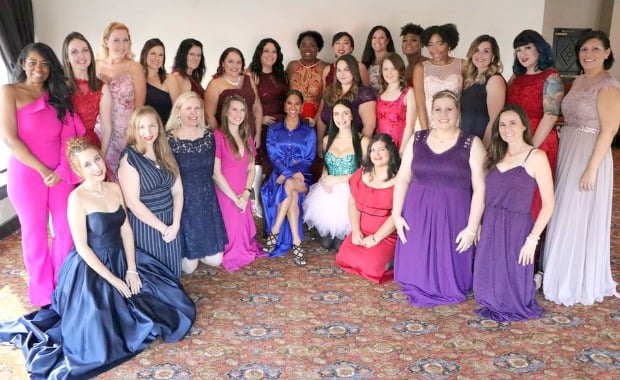 About THE NUTCRACKER AND THE FOUR REALMS:
All Clara (Mackenzie Foy) wants is a key – a one-of-a-kind key that will unlock a box that holds a priceless gift. A golden thread, presented to her at godfather Drosselmeyer's (Morgan Freeman) annual holiday party, leads her to the coveted key—which promptly disappears into a strange and mysterious parallel world. It's there that Clara encounters a soldier named Phillip (Jayden Fowora-Knight), a gang of mice and the regents who preside over three Realms: Land of Snowflakes, Land of Flowers and Land of Sweets.
Clara and Phillip must brave the ominous Fourth Realm, home to the tyrant Mother Ginger (Helen Mirren), to retrieve Clara's key and hopefully return harmony to the unstable world. Starring Keira Knightley as the Sugar Plum Fairy, Disney's new holiday feature film "The Nutcracker and the Four Realms" is directed by Lasse Hallström and Joe Johnston, and inspired by E.T.A. Hoffmann's classic tale.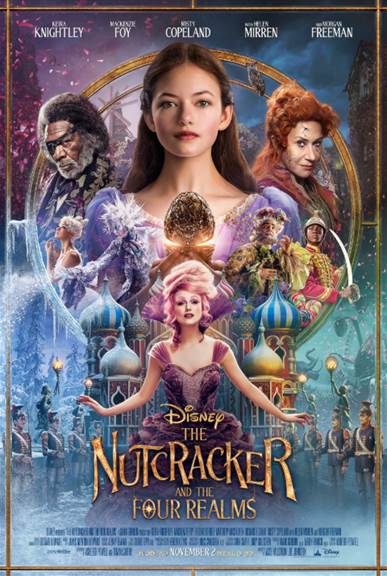 Like THE NUTCRACKER AND THE FOUR REALMS on Facebook
Follow Disney Studios on Twitter:
Follow THE NUTCRACKER AND THE FOUR REALMS on Instagram
THE NUTCRACKER AND THE FOUR REALMS opens in theatres everywhere on November 2nd!
Buy your tickets for THE NUTCRACKER AND THE FOUR REALMS today!