For a movie as magical as Disney's THE NUTCRACKER AND THE FOUR REALMS, it's only fitting that its red carpet premiere and party would be magical as well. That's exactly what I experienced when I was lucky enough to be invited to attend Disney's Nutcracker world premiere and pre-party Monday night!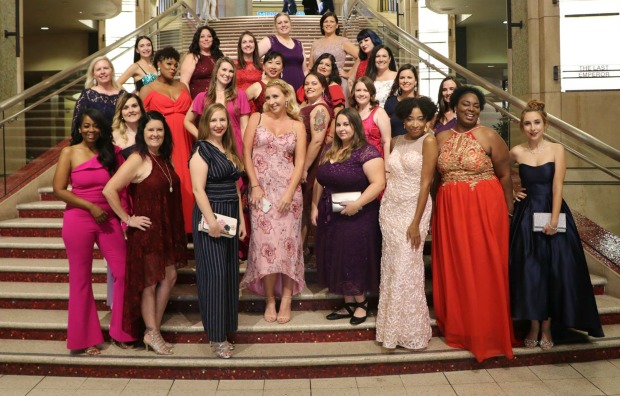 Our evening started by heading to the Hollywood and Highland Center where we paused to take a group photo on the stairs the stars climb when entering the Academy Awards in the Dolby Theater. After the stairs, we continued to travel up to the Ray Dolby Ballroom, the location of the premiere's red carpet.
Taking the theme of the four realms from the movie led to a beautifully decorated ballroom. It was full of color, flowers, snowflakes and whimsy. There were also entertainers on stilts adding an extra element of joy.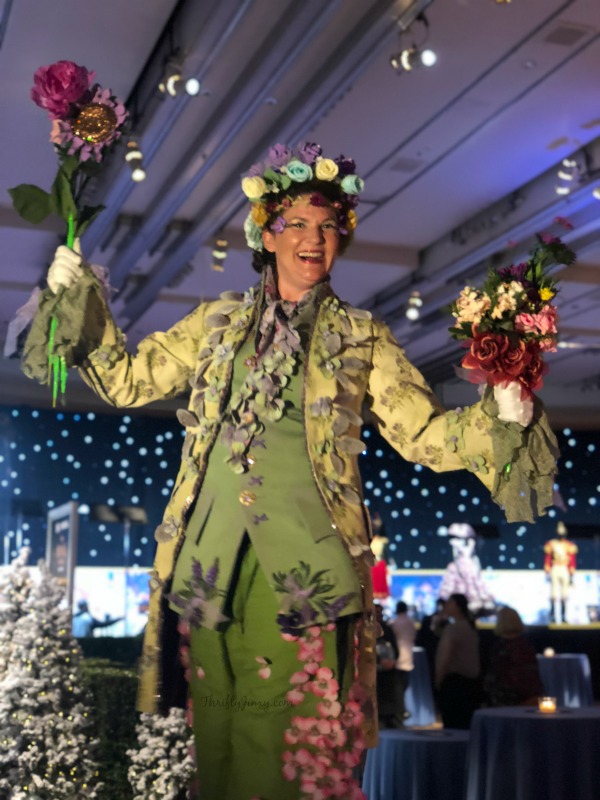 Not only did we have a chance to watch the stars travel down the red carpet and stop for interviews, we were also able to mix and mingle with them throughout the party. I'm not one to interrupt someone for a selfie when they're busy enjoying a party with family and friends, but my friend Jen and I were able to chat with a few celebrities in attendance and snag a few photos:
The food at the party was amazing (the simple mini baked mac and cheese tin was actually my favorite) and there was an elaborate display of desserts.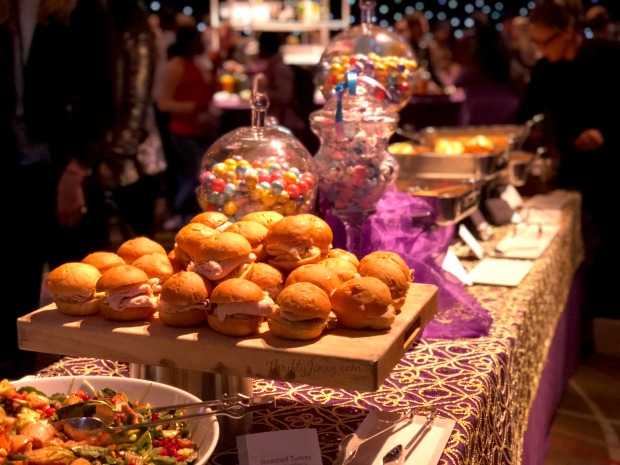 Beyond the desserts, there was also a super fun candy bar. We all filled up a bag of candy from lots of choices. I was happy to see some of my "old timey" favorites like Bit o' Honey and Lemon Heads included!
While I didn't take advantage of the manicure or hair design stations, I did stop by for a fun photo opp. Who can resist putting yourself into a fantasy world?
The party rushed by in what seemed to be a matter of minutes and then we were whisked across the street to the El Capitan theater for the world premiere of THE NUTCRACKER AND THE FOUR REALMS. We grabbed a drink and popcorn, settled into our seats and watched the show. The movie…… nope – – – not yet! You'll have to come back tomorrow for my review!
Like THE NUTCRACKER AND THE FOUR REALMS on Facebook
Follow Disney Studios on Twitter:
Follow THE NUTCRACKER AND THE FOUR REALMS on Instagram
THE NUTCRACKER AND THE FOUR REALMS opens in theatres everywhere on November 2nd!
Buy your tickets for THE NUTCRACKER AND THE FOUR REALMS today! PRE-ORDER HERE