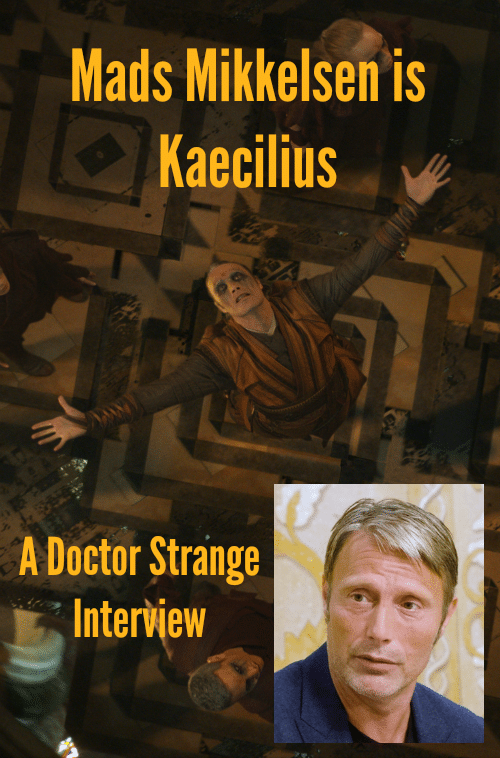 A superhero story just isn't very exciting without a good villain. Generally, the more you hate them the better the story. Marvel's Doctor Strange (in theaters November 4th), hit the jackpot with their bad guy – Mads Mikkelsen as Kaecilius. We had a chance to sit down with Mads and ask him a few questions about his oh-so-important role in Doctor Strange.
Does Mads Feel Typecast as a Villain?
"Well, I am to a degree over here, but if the alternative is not to work over here, I'll take the villain. Luckily I do a lot of different things back home in Europe, so I'm not starving in the sense of like, 'Why am I always the villain?' If it's this kind of villain, I'll take it any day."
Who Has Influenced Him in His Villainous Roles?
"Some of my favorite actors have been playing villains as well. Christopher Walken is a hero of mine and I think he has the ability to somehow make the villains likable. Whether it's his personality, or whether it's that he chose a part that was dualistic in the way it was written so it makes sense, I don't know. It's just that some of the great actors can do that. The joker is a fantastic example. We love to hate him, you know?"
The Appeal of the Role of Kaecilius
Director Scott Derrickson pitched Mads the story on the phone. Mads said he remembers Scott sayint "And then it's a lot of Kung Fu stuff, flying, but don't worry – we got stunt guys for that." Mads interrupted the conversation saying, "Wow, hold on. What'd you say? Rewind back. Kung Fu? I'm in." Mads said " I always wanted to be Bruce Lee when I was a kid. I waited until I was 51 years old to be a slightly older version of him, just less good of course. But, it was fun. It was something I've always wanted to do when I was a kid."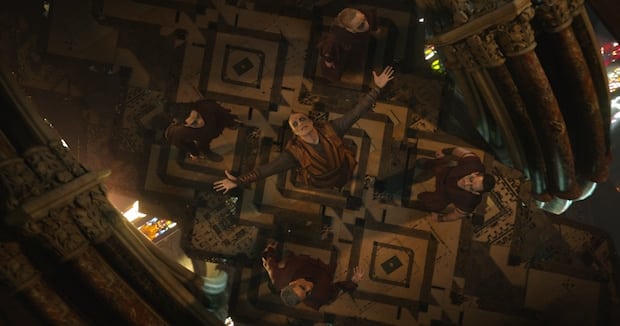 About recently joining both the Marvel universe, as well as the Star Wars…
It feels fantastic. As a Dane who started out acting 20 years ago back home (I was a late starter), I never imagined that I would work in America at all – little less that I would work in a Marvel film. So, it feels as if I'm a very fortunate person.
Will Mads be collecting himself as a toy figure?
I've been waiting 51 years for that. So I think yes.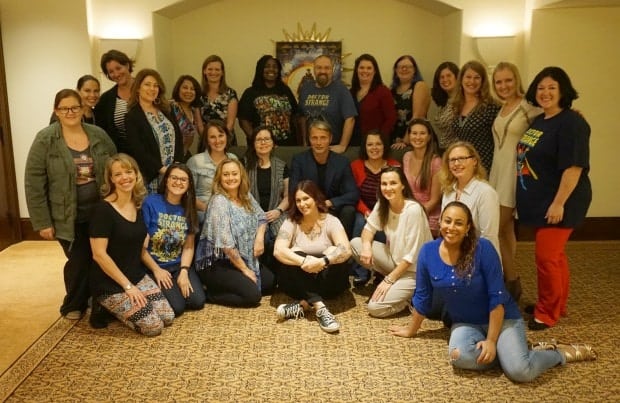 Don't miss our other Doctor Strange interviews with Benedict Cumberbatch, Tilda Swinton and Rachel McAdams!
Be sure to get to the theater THIS WEEKEND to see Doctor Strange, in theaters November 4th. Pre-order your tickets now! 
Like DOCTOR STRANGE on Facebook: https://www.facebook.com/DoctorStrangeMovie
Follow DOCTOR STRANGE on Twitter: https://twitter.com/DrStrange
Follow Marvel on Instagram: https://www.instagram.com/marvel/  
Visit the official DOCTOR STRANGE website here: https://marvel.com/doctorstrange
DOCTOR STRANGE opens in theatres everywhere on November 4th!