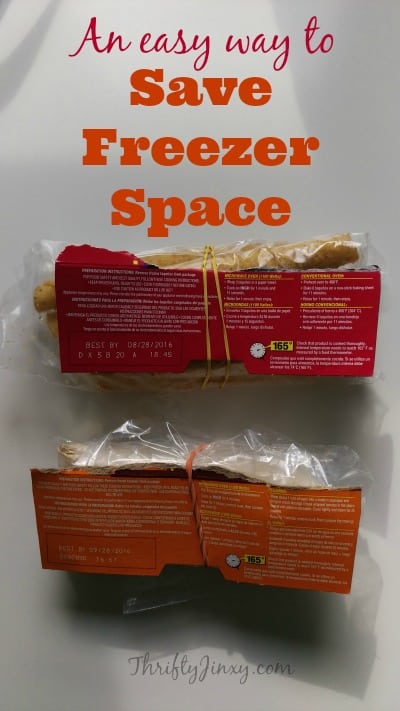 Even though we have a big upright freezer out in our garage, it is much more convenient to keep as much as possible in the freezer that is part of our refrigerator.
Especially when it is the cold of winter or a rainy day, I don't want to run outside to the "big" freezer. It was the same when we had a freezer in the basement. The kitchen is much more convenient! And then, of course, there were the many, many years where the freezer compartment of our refrigerator was our ONLY freezer space and then we really had to work to make everything fit in there.
No matter what your freezer situation is, there is one simple tip I have used for a looooong time that really helps to keep space waste to a minimum. This tip is specifically for frozen foods that you purchase in a box at the grocery store – everything from waffles, to mozzarella sticks, to taquitos. Basically everything that is a bag inside of a box.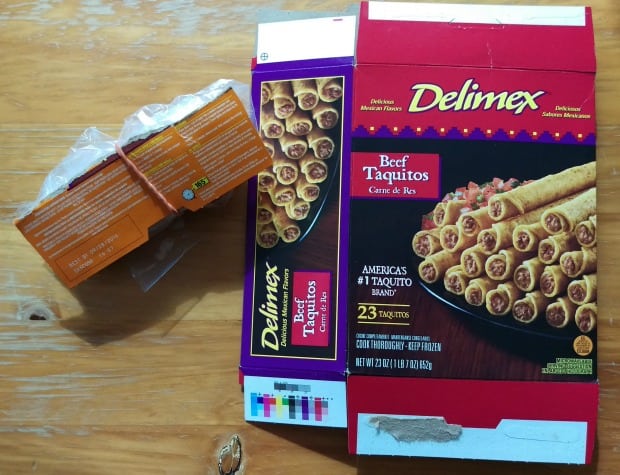 Those boxes already seem to come with a lot of empty space in them. Once you use up part of the package you are left with a great big box with only a little bit of food left. So, the best thing to do is to get rid of the box!
All you need to do is remove the inner bag from the box (or put the remaining product in a zip top bag). Then cut the instructions portion off of the box before you discard it. Use a rubber band to seal up your bag of food with the instructions attached to the bag. Now you have your food securely stored and you know how to prepare it the next time you're ready to cook.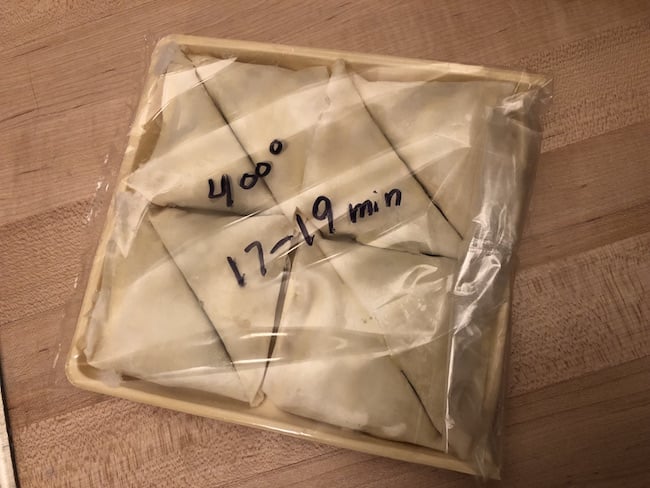 Another option that I will sometimes use, especially if it is something very easy to prepare and basically all I need to know is the cooking temperature and time, is to note it right on the plastic liner bag itself. I keep a black Sharpie in a kitchen drawer and just write it right on the bag.
For the package above, another trick I did was to cut off the section of the plastic tray holding the food that was empty, which made it easy to fold over and tape the edge of the plastic bag AND it again saves even more room.
Do YOU have any helpful tricks for saving freezer space?