To reduce stress and take care of your laundry as easily as possible, it is vital to keep your laundry room organized in some fashion.
Laundry is something that absolutely must get done, whether we like doing it or not. If your laundry room is cluttered and unorganized, laundry will feel like just another miserable chore.
By organizing the laundry area, you are improving not only the room itself but possibly your overall outlook on laundry. These tips for how to organize your laundry room should make the task a simple one.
How to Organize Your Laundry Room
Get rid of clutter first– Before you can even begin to organize the laundry room, you need to get it cleared out first and foremost. The laundry room is not to be used to store random clutter and junk. It is a laundry room, not a storage room. First, start by getting rid of empty bottles of laundry detergent. If you have clean clothes in your laundry room, they don't belong in there. Return clean clothes to their rightful places. Toss stray socks that have been waiting to be paired up for several months, or check out some of these uses for mismatched single socks.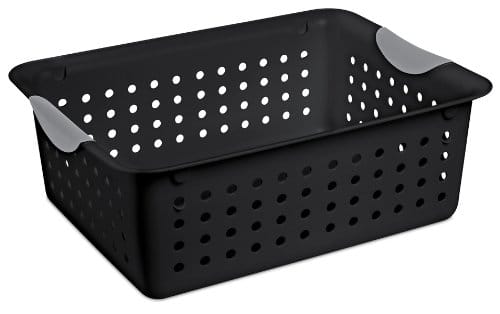 Hide unused supplies– You can use plastic storage baskets or cardboard boxes to conceal things like laundry soap and other cleaning supplies. These items are often just left here and there around the laundry room and makes for a messy and cluttered area.
Add a storage island– By adding a storage island in the center of the laundry room, you can keep laundry baskets off of the floor. This island can also be used to fold clothing that is fresh from the dryer.
Add a drying area– While most of your clothes will be dried in the dryer, some items need to be air dried. You can easily set up a folding drying rack in your laundry room just for that purpose. You can also set up a retractable clothesline for drip drying as well.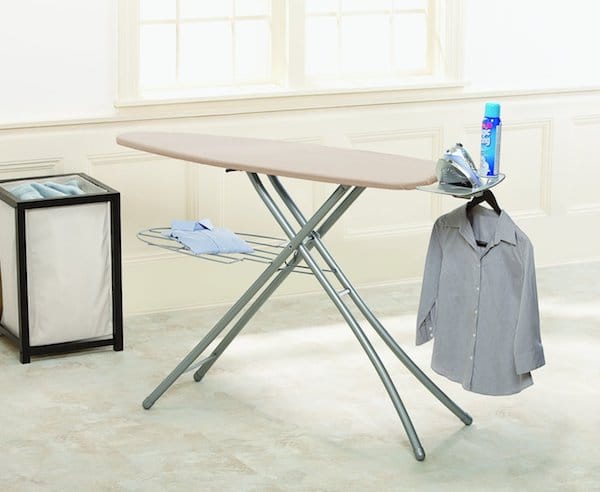 Add an ironing station– There is no better way to organize your laundry room that to have all of your ironing supplies in one spot. You can purchase an ironing board system that lets you hang your ironing board behind a door. They also have over-the-door ironing systems that let you hang your board and your iron. Some ironing systems have shelves so you can conveniently store ironing supplies like spray starch.