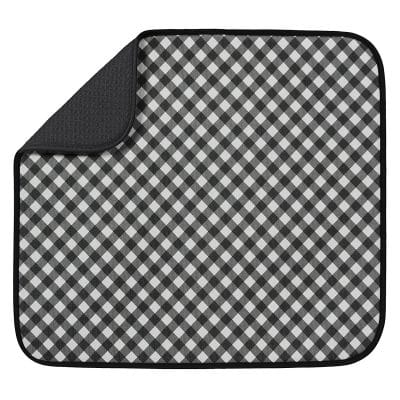 I live in a townhouse with my family of seven, so space is at a premium – including in my kitchen! About a year ago I decided to switch up my dishwashing routine and use a dish drying mat instead of a full dish rack. Since I use my dishwasher for most of my dishes, I didn't really need something huge so the dish drying mat is perfect as it folds up nicely.
Right now Amazon has this highly rated Microfiber Dish Drying Mat at a great price! There are many different colors/patterns to choose from, but right now the lowest price is on the Black Gingham or Cream colors.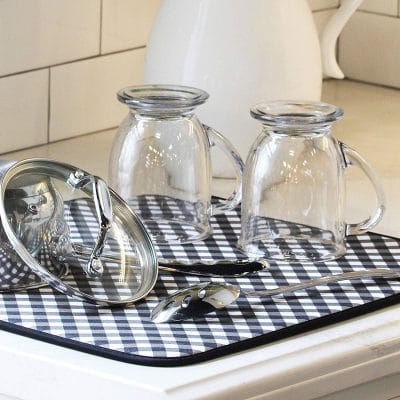 The Dish Drying Mat is the new solution to the age old tradition of placing dish towels on the counter when hand washing pots, pans, dishes, and glassware. The unique, laminated design combines a layer of foam between two layers of high-quality, super-absorbent microfiber. It has multiple uses; try it underneath your dish drying rack in place of the plastic drain board. Place it underneath your appliances (mixer, blender, etc.) to protect your counter top from scratches and scuffs. Fold it up for easy storage!
Interested? Get yours HERE!