Have you ever wondered why hair salons charge so much for color services when you can buy your own dye for $10 or less? The answer is simple: unless you know how to safely dye your hair at home, it's easy to damage your hair when you do it yourself.
So, we're here to help with some tips to let you get beautiful color at home while keeping your hair safe and healthy.
Many hair dyes contain harsh chemicals and metals, both of which can cause serious problems for DIY stylists. Your hair could even fall out as a result of using the wrong product!
If you're strapped for cash or not comfortable going to a salon right now, though, you're not out of luck. With an understanding of the best products and practices, most people can dye your hair at home without damaging it. Spare a trip to the salon (or the dermatologist) with these tips for a safe makeover!
NOTE: See my previous Madison Reed Review to see my first hand experience with that product, as well as my L'Oreal Excellence Age Perfect Hair Color review.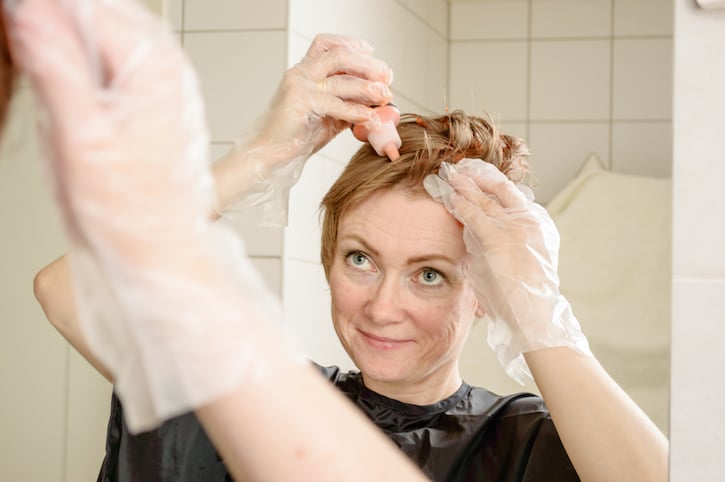 How to Safely Dye Your Hair at Home
Avoid Permanent Hair Dye
P-phenylenediamine, or PPD is a chemical found in some of the most popular permanent hair dyes. It's used to create a longer-lasting product, and it also makes darker colors look more natural. Unfortunately, some people are allergic to this ingredient.
If you've dyed your hair before without issues, it doesn't make you immune to an allergic reaction in the future – you can develop a sensitivity to it over time.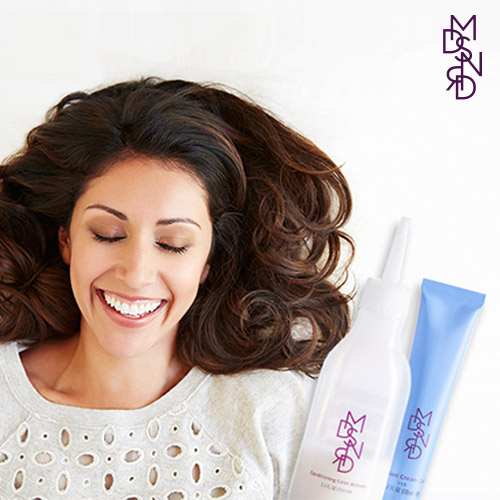 Many permanent dyes also require a developer, which means you'd also come into contact with hydrogen peroxide and ammonia. . As the ammonia opens up your cuticles to properly deposit the hair color, it also weakens your strands.
Some hair color brands proudly announce that their products don't contain ammonia, but they instead use ethanolamine – a chemical that's even more dangerous.
Why choose between two harmful chemicals when you can avoid both of them? It's easier to find a dye without these ingredients if you choose a semi-permanent product.
Manic Panic and Arctic Fox are safe options for creative colors, and oVertone has some natural colors, too. If you decide on other brands, be sure to read the box – not all semi-permanent dyes are created equal!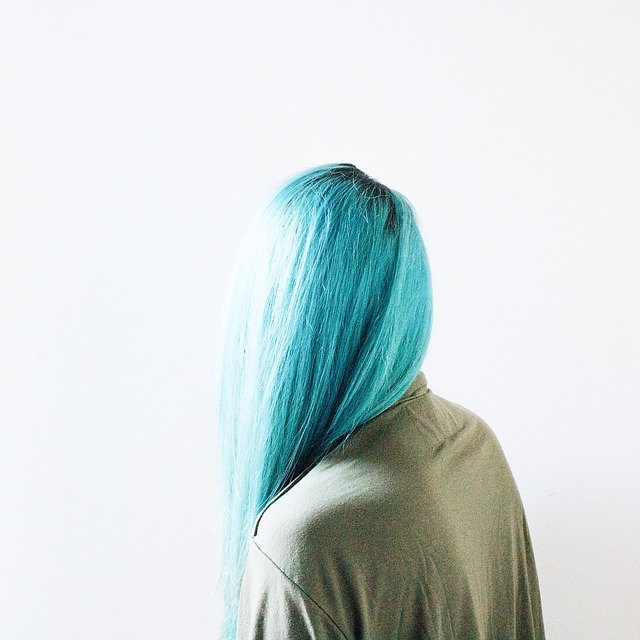 Avoid Dyes with Metallic Salts
If you buy your hair dye at the grocery store, it'll likely contain metallic salts. You likely won't run into problems immediately after using these dyes, but they can cause dangerous chemical reactions if you ever decide to bleach your hair over it.
Metallic salts also interact with many salon dyes, so a colorist may be wary of re-dying your hair after you've dyed it at home.
You likely won't see metals listed outright on your box dye, so you should look for dyes that definitely don't use them. Buy your dye at a beauty supply store, where you can ask a sales representative for help. They'll be able to help you choose a safe dye.
If you ever go to a salon after dying your hair at home, tell the stylist which dye you used. They may not be able to work with your hair, but at least you'll avoid a mishap!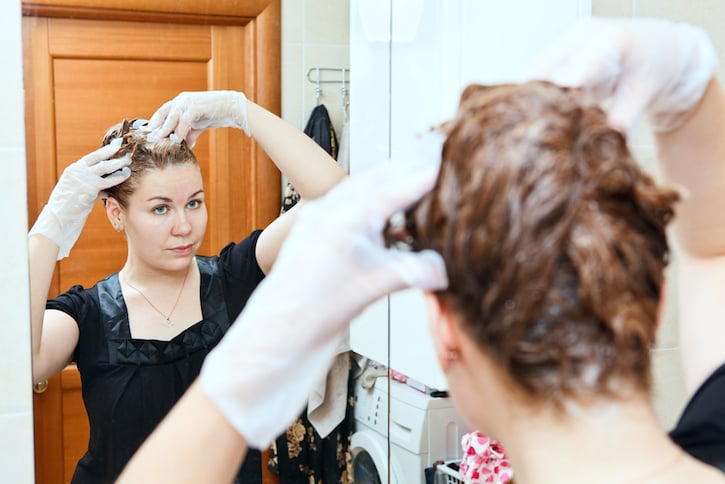 Don't Bleach Your Hair (or Learn How to Tone It)
Bleached hair doesn't usually turn blonde – instead, it tends to look brassy. If you don't correct that base color, your hair dye won't produce the results you're looking for.
After you bleach your hair, use a toner that cancels out the undesired color. A purple toner or dye works well if your hair turned yellow, and blue toners will neutralize hair that turned orange.
Here's the catch: some toners contain ammonia, and the wrong toner could turn your hair green. While green hair is fixable, you'll need to buy more product and spend more time getting the right tone.
If you need to bleach your hair, tone it with a semi-permanent dye after performing a strand test. Whenever possible, though, choose a color that doesn't require bleach in the first place.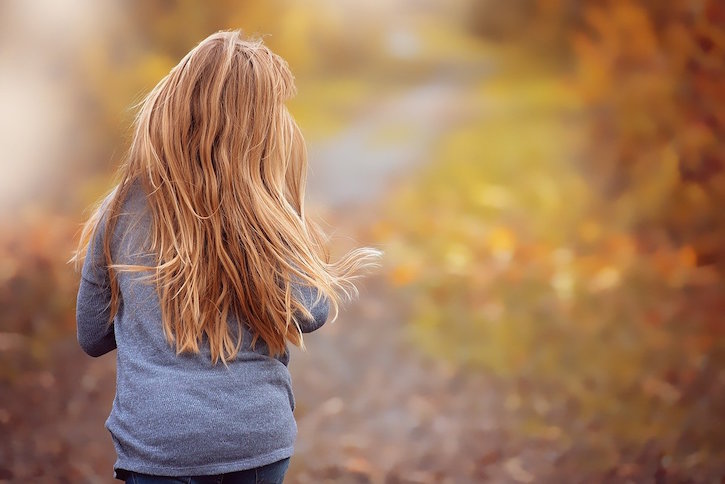 If You've Had a Chemical Hair Service Recently, Consider Going to the Salon Instead
Japanese straightening, keratin treatments, and other permanent hair services use chemicals that could affect your hair health. Dyes do, too, unless you're using one of the safe products mentioned earlier.
Coupling hair dye with chemical services can cause more damage to your hair, and you may wind up with off-colored hair – yikes!
Dying your own hair when you've had a chemical treatment is complicated. Some experts say you should wait 4-6 weeks to dye your har after a Japanese straightening or sometime before a keratin treatment.
However, the use of newer, safer chemicals changes the rules. Those who get their hair straightened with non-formaldehyde treatments should wait until afterwards to dye their hair, and those whose stylists use formaldehyde-releasing chemicals should dye their hair first.
If you think you'll get the answer by asking your stylist if your treatment contains formaldehyde, think again. None of these treatments have formaldehyde in them – rather, the ingredients release formaldehyde.
That means your stylist and the company that makes the treatment can say it isn't made with this harmful chemical, even though you'd still be exposed to it.
Since it can be hard to find out what's really in your chemical treatment, your best bet is to ask them when you can dye your hair. Generally speaking, though, it's wise to let them dye it for you. If your dye job goes wrong, it doesn't matter how silky your hair looks!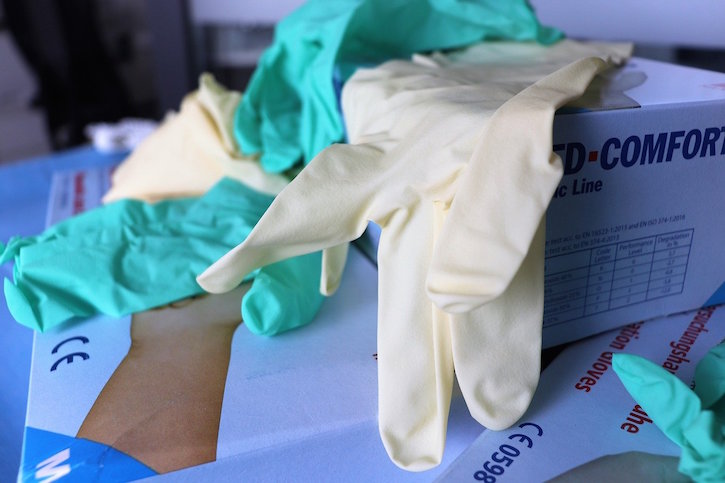 Protect Your Skin from the Dye
Even if you avoid dyes with harsh ingredients, you still may run into a product you're allergic to. You can also wind up with dermatitis or irritation from using bleach. To protect your hands, wear powder-free nitrile gloves.
Of course, you may also get some product on your face and behind your ears. Leaving dye and bleach on your skin only increases your risk of irritation, and not getting anything on your ears is nearly impossible.
Before you dye your hair, spread some Vaseline behind your ears, on the back of your neck, and on the perimeter of your face. You can also use lip balm if you're not a fan of petroleum jelly.
Dying your hair at home is convenient, but it needs to be done safely. By avoiding certain ingredients and being cautious, you can keep your hair – and your body – safe. Affordable hair color doesn't have to cost you more in the long run!