Get professional quality, long lasting hair color results when you color your hair at home with Madison Reed. See what happened when I put it to the test!

My Experience with Madison Reed
There's no better way to feel renewed and prepared for the spring season than with fresh color for your hair. As soon as it starts hinting at a change in the season I am ready to go shopping for new clothes and freshen up my look.
Getting hair color done at a salon can be PRICEY! I would much rather use that money to bolster my spring wardrobe, but I'm not always thrilled with the results of home hair color. So, I was excited to try Madison Reed, a NEW way to color your hair at home with salon quality results thanks to micro-pigment color technology.
The awesomeness of Madison Reed starts right with the online ordering process. They have lots of tools to help you determine exactly what color to order. They have a Color Advisor tool that considers features such as your skin tone to find your best shade. They also have a Color Translator that can help find the Madison Reed shade that is best for you based on your current home coloring brand and shade.
When the help gets really special is that they also have colorists on hand to help with your questions. You can choose to speak to them by phone, through online chat or by email. You can also send them your photo so they are able to give you answers by actually looking at you!
My Madison Reed Review: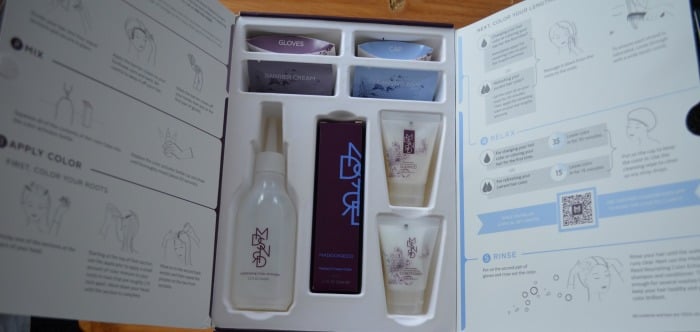 The second part of Madison Reed that I LOVE is that their hair color is healthier for you AND for your hair. They pack it with rich nutrients like keratin, argan oil and ginseng root extract. It makes your hair feel stronger and look shinier and better than before you colored. The formula has no amonia-based dyes and is also free of resorcinol, and parabens, taking the harsh out of hair color.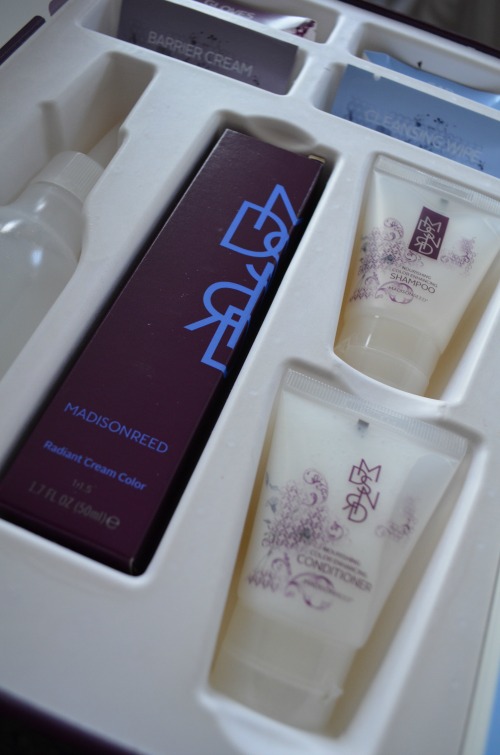 Getting the Madison Reed hair coloring kit in the mail was fun! It is packed so nicely and has every goodie you can think of to make your coloring experience a breeze. It even has Madison Reed shampoo and conditioner (which I have already sampled in the past – love them!) On to my results…….
This was my BEFORE picture. As you can see my roots were giving away the fact that I haven't been a true blonde since junior high school. And luckily you can't see it in the picture, but there were some (gasp) gray hairs showing too!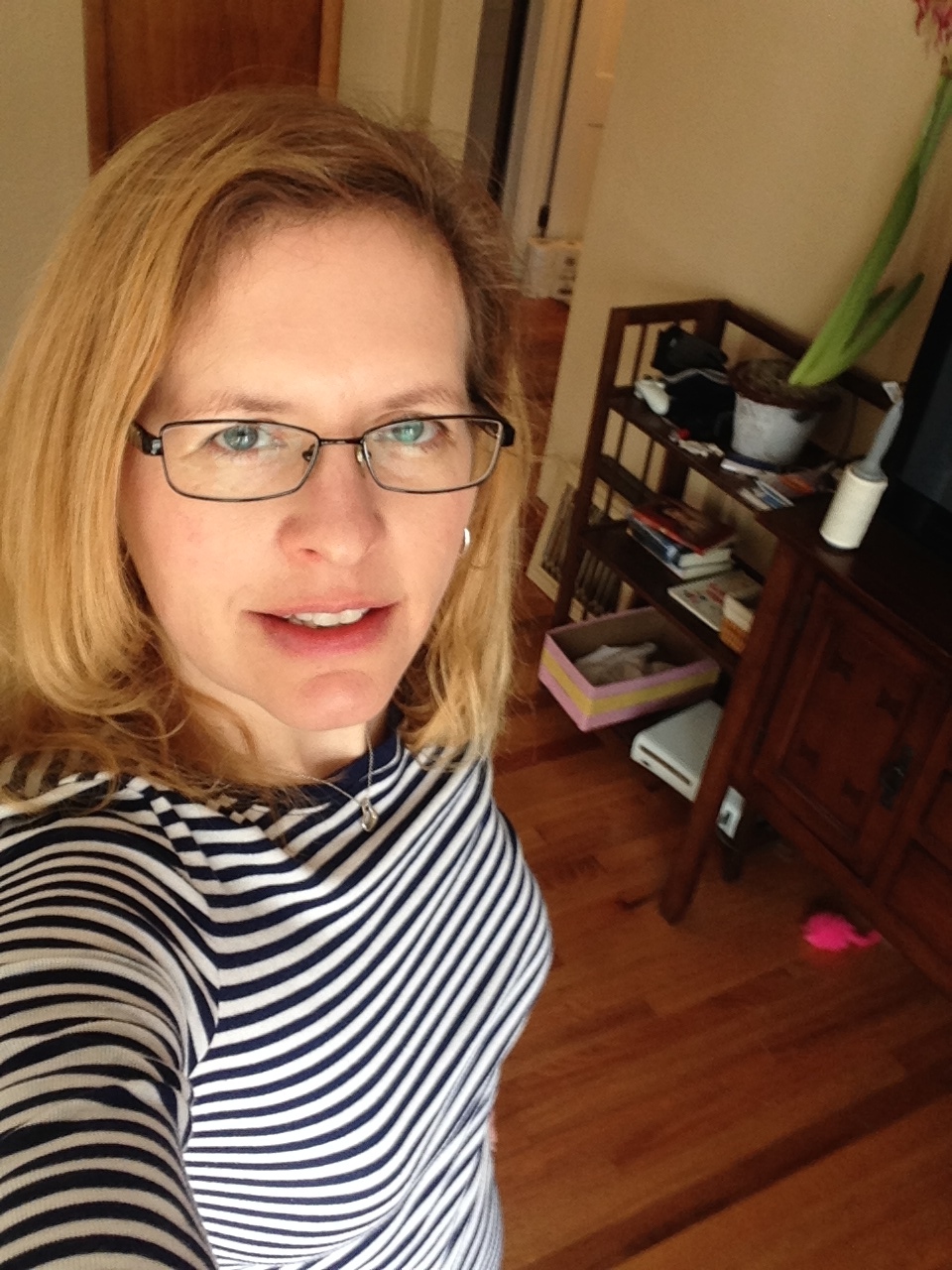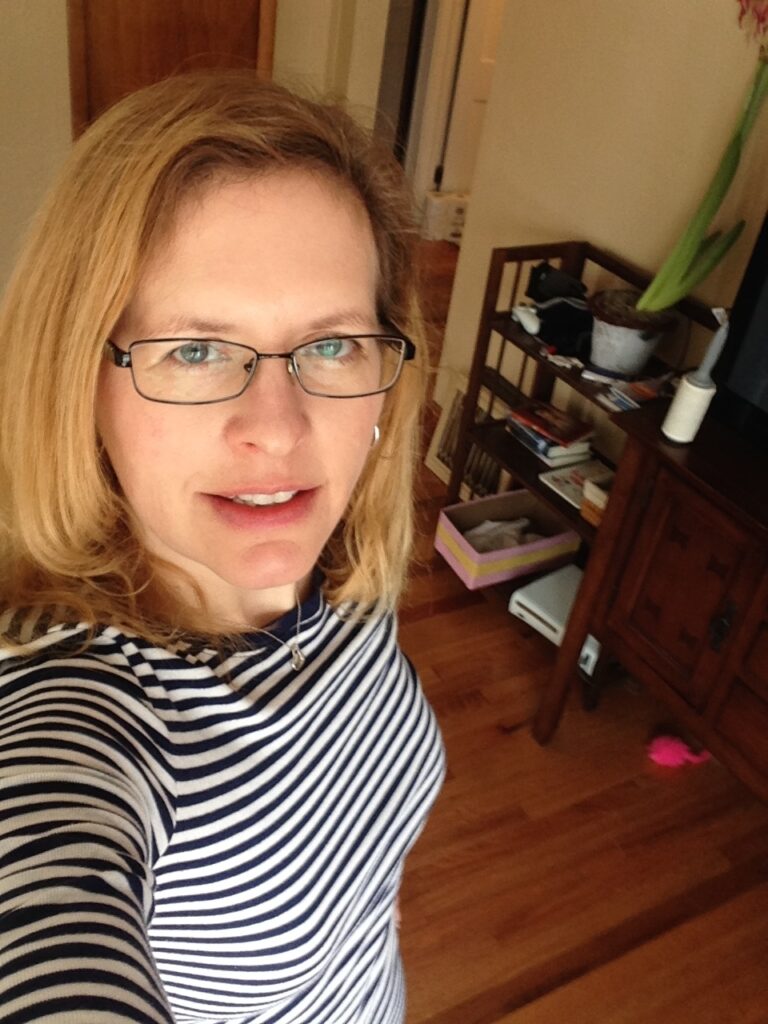 Using the Madison Reed hair color was a breeze. They include special touches not available in a drugstore color kit like barrier cream to protect your skin, cleansing wipes to take care of those "oops" spots, a protective cap and TWO pair of gloves – one for the coloring process and one for the rinsing.
One of the biggest things I noticed was that there was NO overpowering chemical smell like I'm used to! It was such a pleasure to not feel like I was choking and gagging while coloring. I was also happy to know that I wouldn't be walking around with that smell in my hair for the next day!
And – my final result! I was happy with the even color – something I'm not always great about is spreading the color evenly, but it worked like a charm! And those pesky greys I mentioned, I'm happy to confirm that Madison Reed provided 100% grey hair coverage.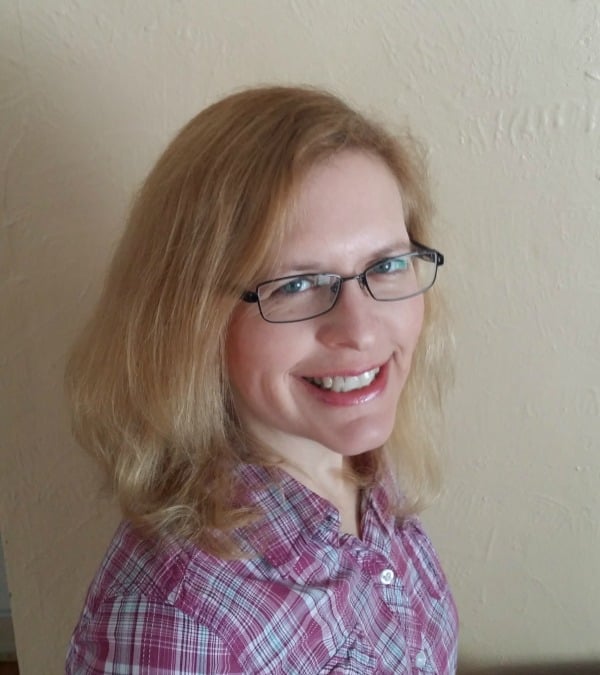 Ready to try Madison Reed yourself? Head on over and find your shade HERE!