I make an effort to exfoliate my skin at least once a week. It is so important to get rid of dead skin cells so that new cells can be uncovered and work their magic.
Exfoliating also allows for lotions and moisturizers to penetrate deep into the skin. After exfoliating for a few weeks, you'll find your skin feeling softer and smoother.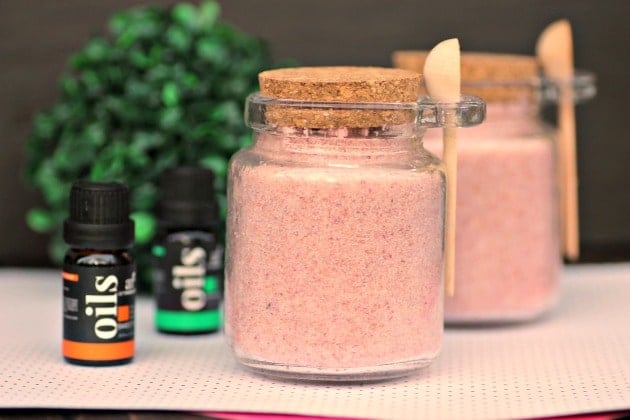 It's amazing to see how much beauty products can retail for. I have been so keen on making my own that I have quite the collection to boast.
Recently, I made a Pink Himalayan Salt Scrub and let me tell you: I'll have to make some more very soon. It's been a staple in my beauty routine and I've been using it so much.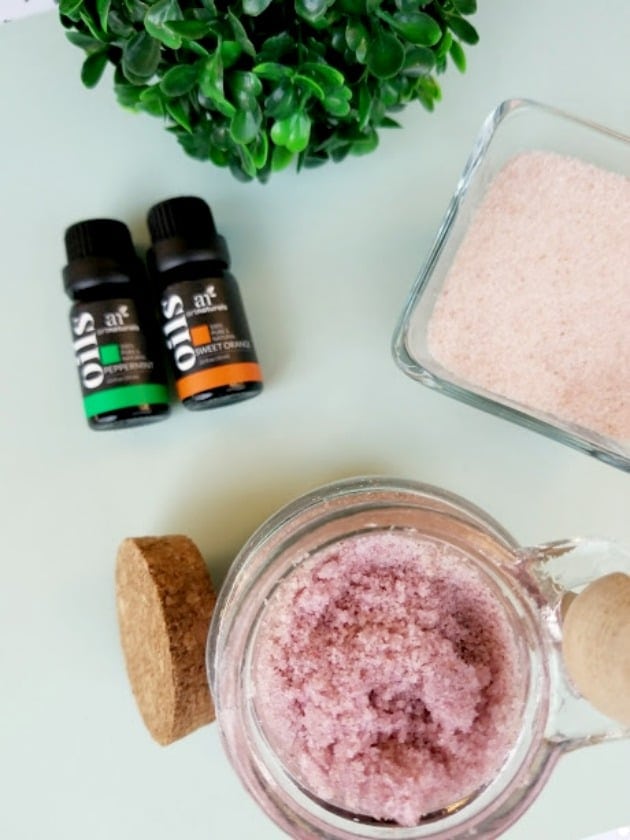 I just love the beautiful pastel color of the Pink Himalayan Salt Scrub . The pink Himalayan salts are also the perfect size for exfoliation. Plus, its properties are beneficial to the body – both inside and out.
I encourage you to pick some up at your local health food store. You'll find so many great uses for it!
Reusable Chefs Glass Spice / Salt Jar with Spoon

While you're mixing up this DIY Pink Himalayan Salt Scrub Recipe for yourself, you might want to also make enough to share with friends and family as gifts.
The recipients will appreciate you took the time to make something AND the fact that it's something homemade that can't be purchased in any store.
Placing the scrub in one of these glass salt jars with wooden spoon makes the gift even more special. The jar has a little loop that holds the spoon in place when it's not being used. (Super cute!)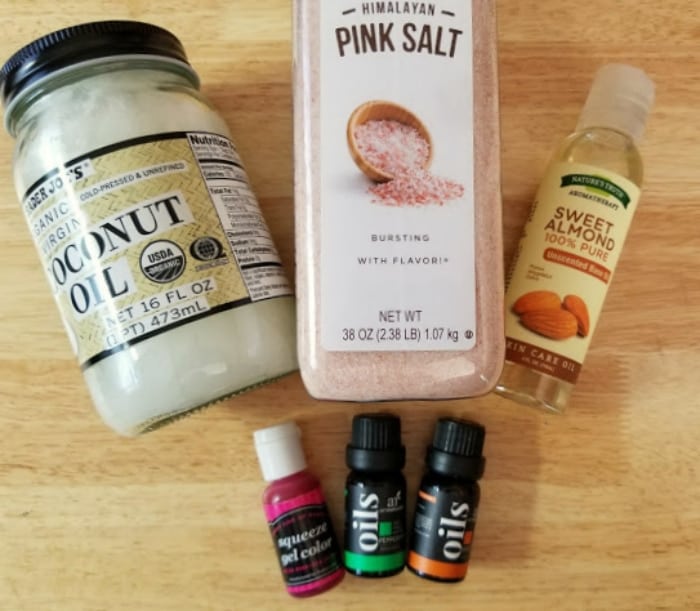 Homemade Pink Himalayan Salt Scrub Recipe
Here is what you will need to make your Homemade Pink Himalayan Salt Scrub Recipe:
Ingredients:
• 1 C. Pink Himalayan Salt
• ½ C. Coconut Oil
• 1 teaspoon *Sweet Almond Oil
• 5-10 drops Citrus (Grapefruit, Lemon or Orange are great!) Essential Oil
• 5-10 drops Peppermint Essential Oil
• 2-4 drops pink food coloring
Sherpa Pink Himalayan Salt

Garden of Life Organic Extra Virgin Coconut Oil

Viva Naturals Sweet Almond Oil

3-Pack Variety of NOW Essential Oils: Citrus Blend – Orange, Tangerine, Lemon

Best Peppermint Oil

Americolor Soft Gel Paste Food Color – Soft Pink

Here is how to make it!
Directions: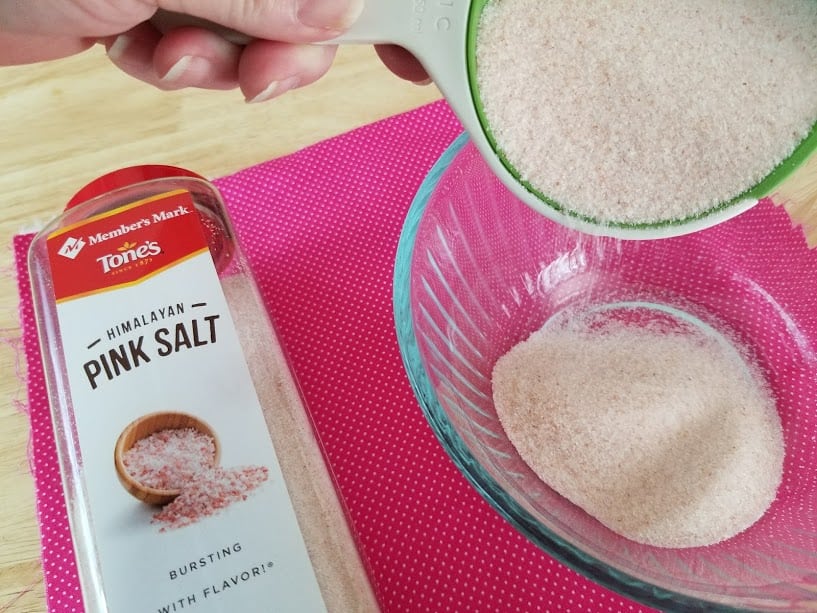 Step 1: In a large bowl, add salt.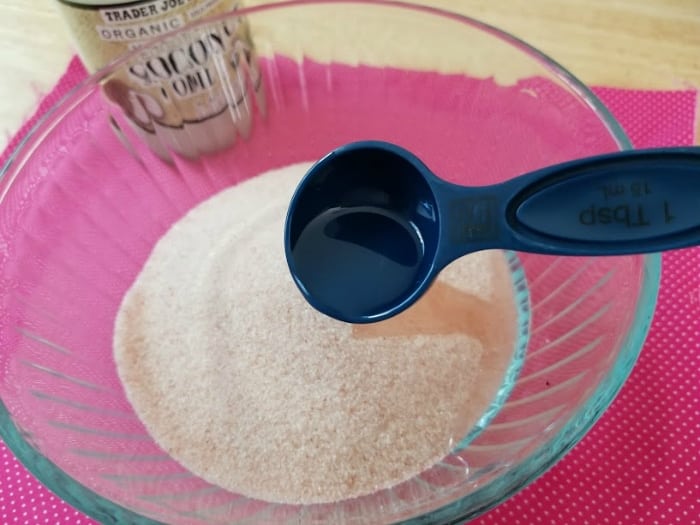 Step 2: Place the coconut oil in microwave until melted. Then add the coconut oil to the bowl, 1 tablespoon at a time, mixing after each tablesppoon, until a thick paste is formed.
Step 3: Next add in your Sweet Almond Oil.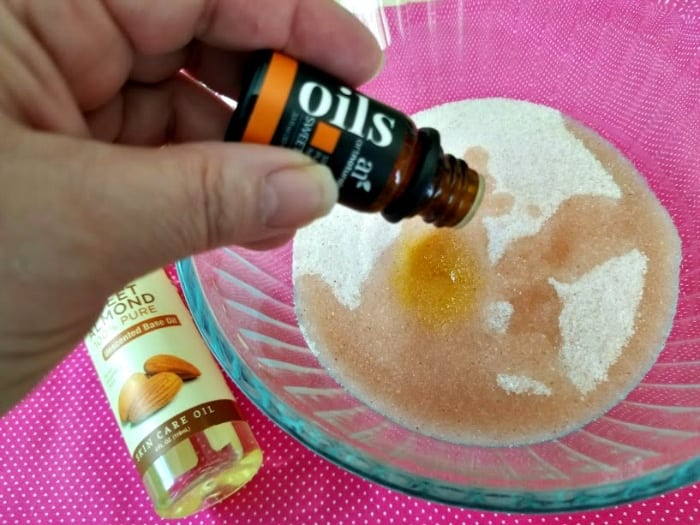 Step 4: Add your essential oil(s).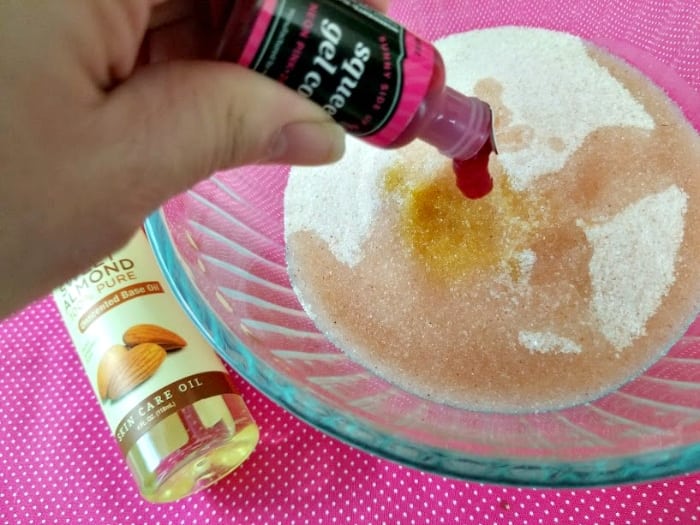 Step 5: Add the food coloring.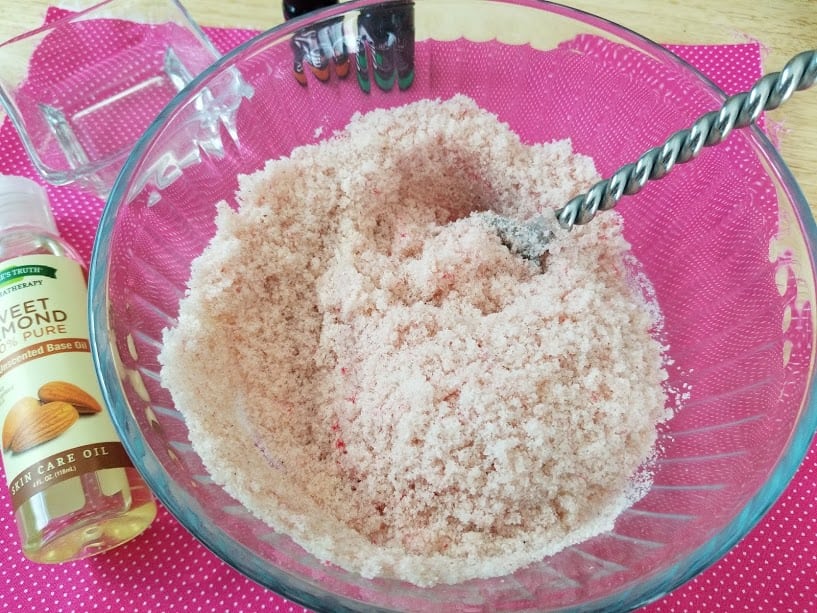 Step 6: Mix together until you achieve the color you desire.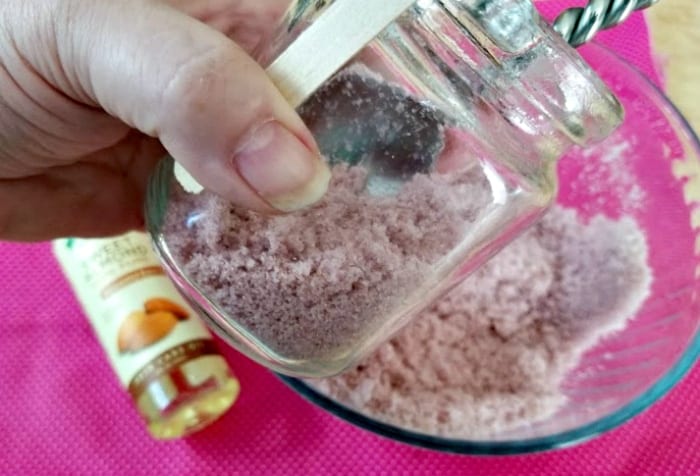 Step 7: Add to an airtight container. Use often to exfolitate your skin.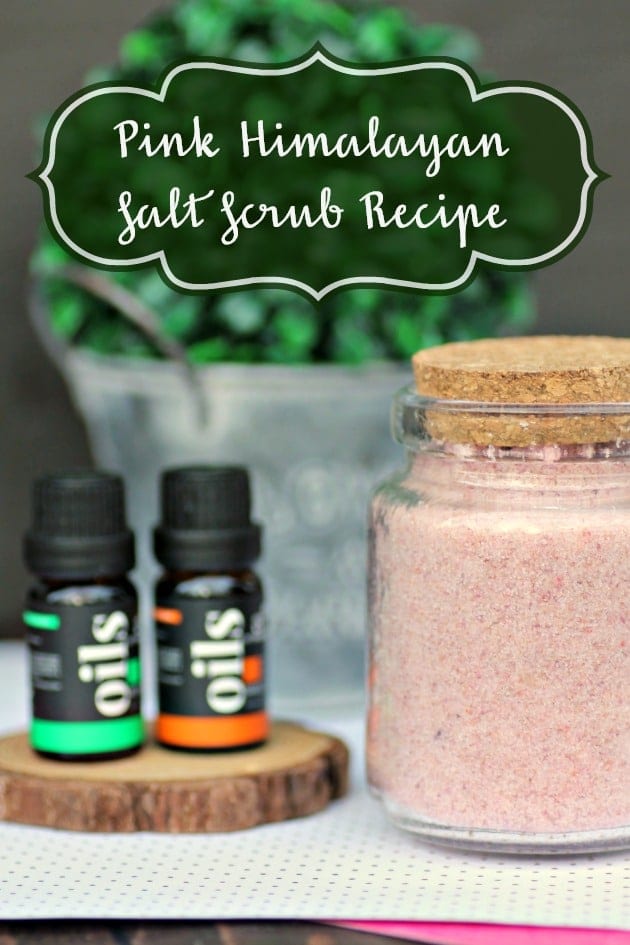 Have you ever made a salt scrub? I would love to hear about it in the comments below!