As of 2015, it has been 25 years that I have been coloring my hair! That's quite a long time. Shortly after I graduated college I decided that the darkening of my once super-blonde hair had to stop.
So, I gradually brought my hair color back to the light blonde of my childhood. I think that is a common thing among blondes. If you start life as a blonde you always "feel" like a blonde even if your hair color darkens over the years.
One positive aspect of having lighter hair is that the gray doesn't seem to be quite as noticeable. My dark-haired husband 7 years my junior had a good amount of gray hair long before I did.
BUT, that good luck couldn't last forever and I now see more and more gray hairs peeking out at my roots. The biggest problem with them is that they can be very resistant to color! I hate going through the process of coloring my hair at home only to see a few of those gray hairs still poking their way out when I'm finished. Its' so frustrating!!
L'Oreal Paris ExcellenceAge Perfect Layered Tone Flattering Color, 8N Medium Natural Blonde

L'Oreal Paris ExcellenceAge Perfect Layered Tone Flattering Color, 5CB Medium Chestnut Brown

L'Oreal Excellence Age Perfect Layered-Tone Flattering Hair Color – #8G Medium Soft Golden Blonde

L'Oreal Excellence Age Perfect Layered-Tone Flattering Hair Color – #10N Very Light Natural Blonde (Pack of 3)

Lor Exc Lt Soft Neut Brn Size 1ea Loreal Excellence Age Perfect Light Soft Neutral Brown 6b

Permanent Layered-Tone Flattering Color, Light Soft Golden Brown

L'Oreal Excellence Age Perfect Hair Color Review
So, I was happy to give L'Oreal Excellence Age Perfect hair color a try. It's specifically designed for "mature" hair and available in 8 different shades. You can determine the one that is right for you using the L'Oreal hair color shade consultation tool.
Whichever you choose, the formula creates layered tones that make your hair look thicker, fuller and full of life. It is made with Pro-Keratine complex, a new layered tone technology that creates natural-looking highs and lows. It offers 100% gray coverage and beautifully blended regrowth.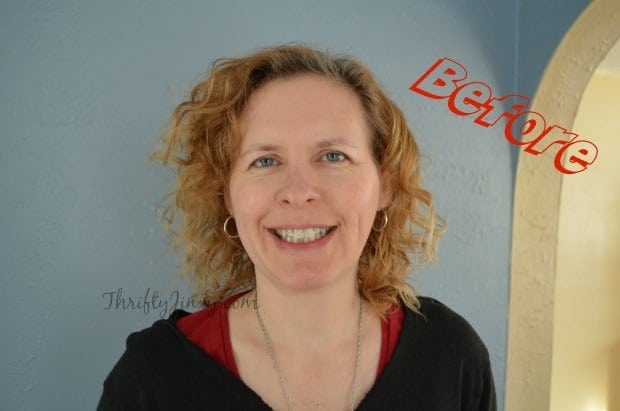 So earlier this week it was definitely time to color my hair. As you can see in the picture above (in which I also am not wearing any makeup!) the gray was sneaking in, particularly along my part. I was ready to put the L'Oreal Excellence Age Perfect to the test!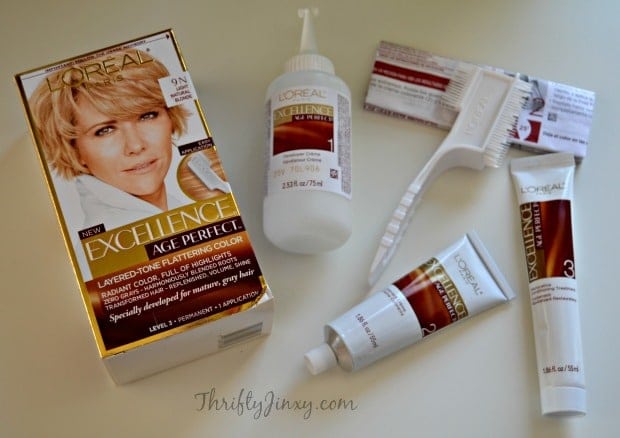 The very first thing I noticed when opening the box was the patented easy-application brush. I LOVE this brush! It made even application of the color so easy.
I am guilty of often rushing through the hair coloring process and I often regret it because I will miss areas and that looks really bad! With the brush it was easy to brush the color through all of my hair – – that's what the wide section of the brush if for.
But what I REALLY like is the small section of the brush. This helps you to get all of those fine little hairs at your temples and around the hairline that can easily be missed.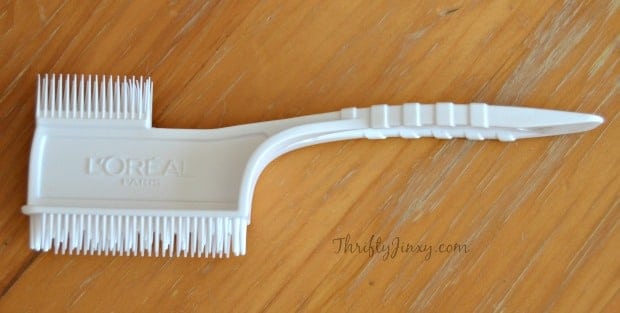 I was so happy with the way the color turned out. My hair looks shiny with a deep color that reflects the highlights. I'm amazed that such a simple process can make such great highlights!
The hair also feels so soft and well-conditioned. And even better – there is no sign of those pesky grays anywhere! I will definitely continue using L'Oreal Excellence Age Perfect as my new go-to hair color.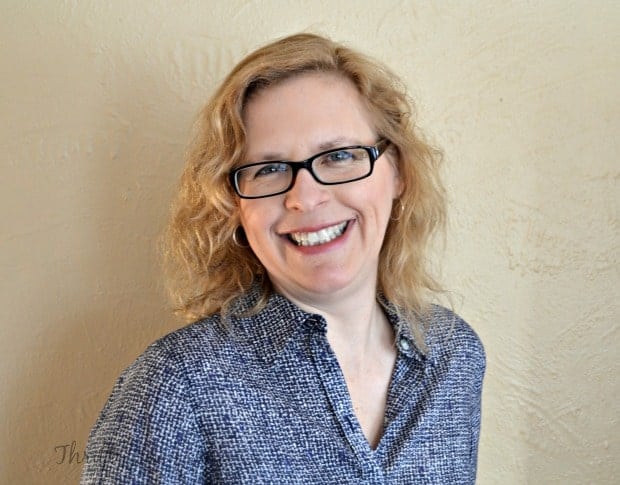 For another at-home hair color option if you're willing to spend a bit more, check out my review of Madison Reed. You can read the review HERE or place an order HERE.