This Homemade Washi Tape Father's Day Card is fun, easy and inexpensive to make with only a few supplies!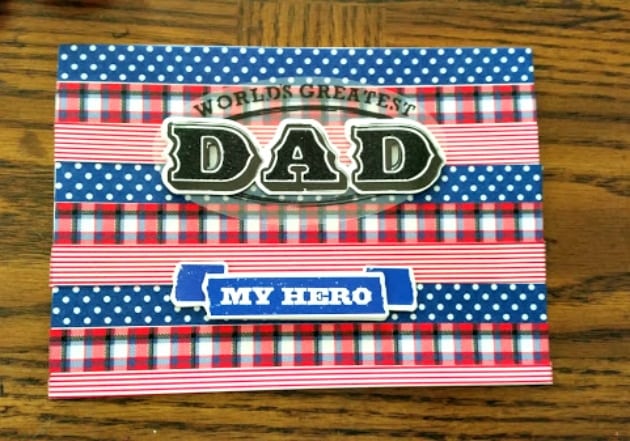 Hey guys! Can you believe school is out and the official start of summer is a few short weeks away? I know, right?!
One of my internal calendar markers for summer is Father's Day. I know when Father's Day is here, that means summer is directly after.
For me, Father's Day is a bittersweet day. I lost my dad when I was just 8, so I didn't get many Father's Days with him. Since my mom was a single parent after we lost dad, my sister and I would get her a card on Father's Day. It was silly, but a way to show her we knew she was doing the job of both parents.
For my kids, they have a great dad and they love to make him something fun to commemorate his special day.
This year, we decided to make a super easy Homemade Washi Tape Father's Day Card.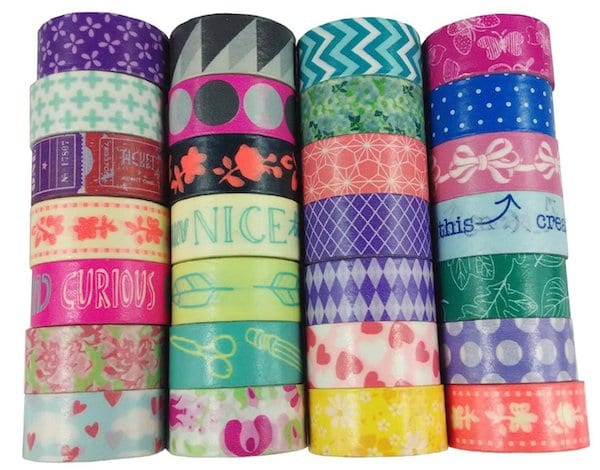 I have been obsessed with Washi Tape for about a year now. I love how plentiful their brightly colored and patterned decorative tapes are. You can make so may great items with Washi Tape.
Not only can you find just about any color or pattern imaginable, you can find Washi Tapes for most of the major holidays as well.
When the kids and I went to the craft store to get the supplies for our Homemade Washi Tape Father's Day Card, we found some really cool patterns.
My husband's favorite colors are red and blue, so with Memorial day just behind us, there were several Washi Tape options in that color scheme.
For the Washi Tape and the other supplies, we spent a grand total of $4 on our Homemade Washi Tape Father's Day Card.
Heck, you cannot find a decent store bought card for that price anymore, right?
So, to make the card, all you need are a few supplies and about 15 minutes. Super cheap and easy enough for almost any age. Here's what you need: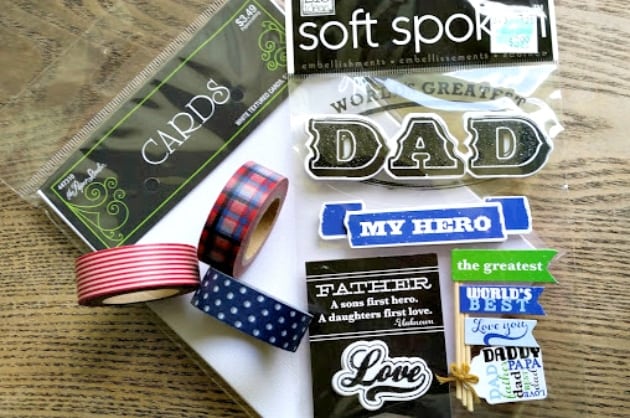 Homemade Washi Tape Father's Day Card
Supplies:
How to Make a Washi Tape Card: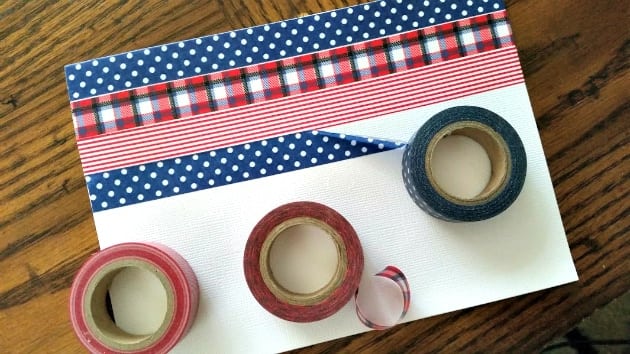 Step One: Apply your Washi Tape in any pattern you like The kids opted for just a simple horizontal pattern, repeating the 3 rolls until the card was filled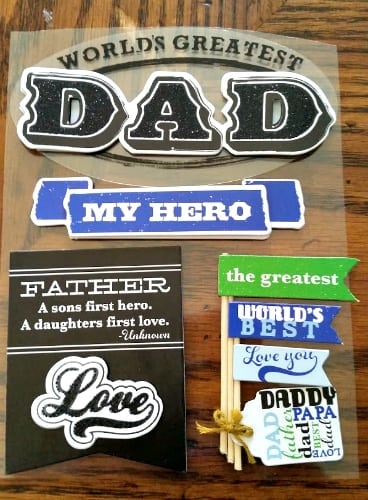 Step Two: Next, take your Father/Dad scrapbook stickers and place them wherever you like. The kids put a few on the outside as well as a few inside. Henry said this way their dad for a surprise when he opened the card!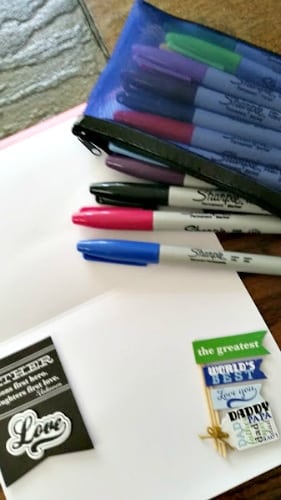 Step Three: Sign the card!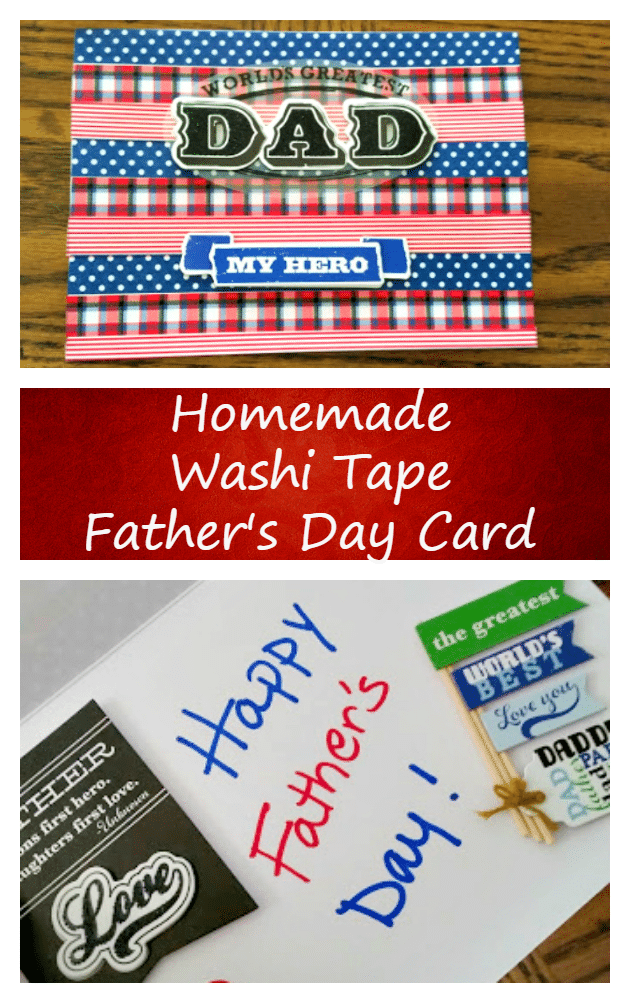 I told you it was super easy! I seriously cannot wait for my husband to open this special card. He is going to LOVE the patterns and the stickers the kids chose. This may be one of the best cards they have ever made!
More Father's Day Crafts and DIY Cards:
What are your kids making/buying their dad on Father's Day?