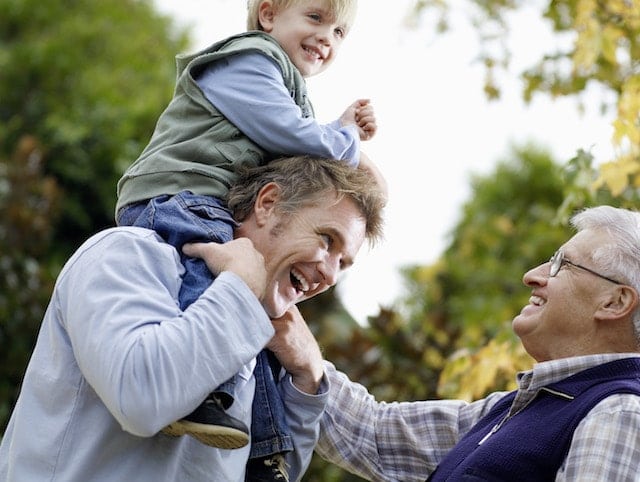 I am finding it hard to believe it is already May! That means Father's Day is literally around the corner! I have ordered my husband something from myself and also a gift from the kids. I found his gifts from the amazing list of products below. If you need some gifting inspiration for Dad, shopping for Dad is easy with this Father's Day gift guide!
Father's Day Gift Guide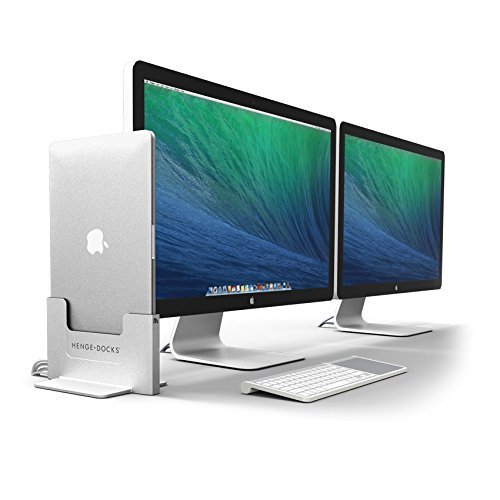 Let Dad turn his MacBook into a desktop with a Henge Docking Station! I use this on my own desk and it is the BEST THING EVER! No more need to have a portable MacBook and separate desktop! Just connect monitor(s), keyboard, mouse and you're ready to go!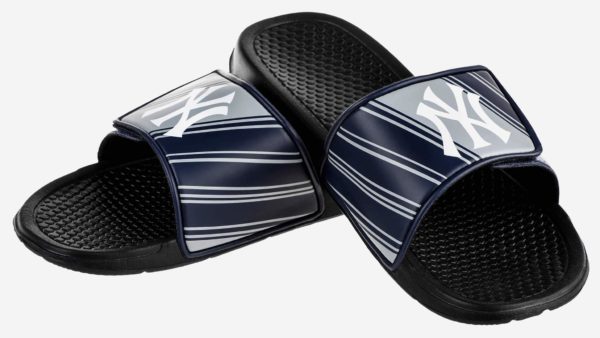 Chances are good the dad on your list has a favorite sports team or two. With these Legacy Velcro Sport Slides, his feet will be the undefeated, undisputed champs. He'll keep cool whether in the heat of competition or strolling along the beach. Choose from sports teams in the NFL, MLB, NBA, and more.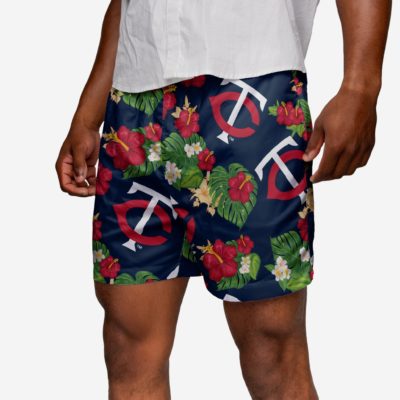 Besides showing support on his feet, Dad can also take a dip in the pool on a hot day and show off his one-of-a-kind team spirit…and dad bod! These Floral Swimming Trunks are just the right fit and are available in sizes S to 3XL.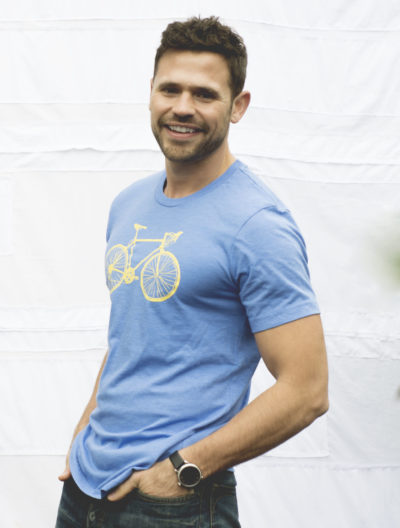 Sure, the dad on your list may be the best dad ever, but does he really need a t-shirt that says that? Why not personalize it a little more by choosing a more subtle design that appeals to his interests? For eco-minded dads, Cinder + Salt has a whole line of men's t-shirts that make great Father's Day gifts. There are lots of different designs for Dad, whether he's into nature, camping, video games, beer, or even cats! Besides the t-shirts, they also make long sleeve tees, hoodies, and more. This eco-friendly clothing brand is committed to environmental activism and eco-optimism. Their apparel is hand-printed in the company's zero waste printshop and flagship store in Middletown, CT.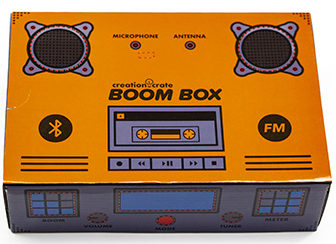 Those handy-dandy craft and kit subscriptions don't just have to be reserved for kids – a Creation Crate subscription is a great way for Dad to learn more about electronics over the course of a few months or a year. Sign him for the Upgraded Electronics curriculum and eventually he'll get to learn how to build and program this nifty Bluetooth Boombox! It attaches a speaker to a Bluetooth module that you can connect to your phone and play music. Subscription boxes start as low as $22.49 per month. This could be a great project for dads and tech-minded kids to work on together!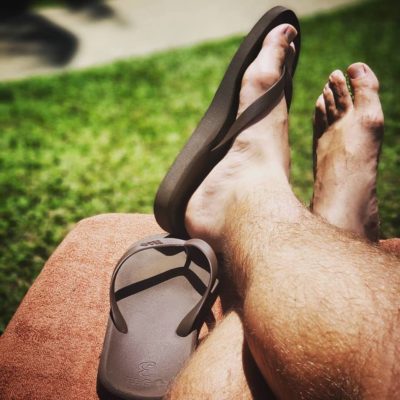 I can't think of a dad that doesn't like comfortable shoes, especially shoes that are easy to slip on and off. Flip flops come to mind as an easy breezy summer shoe, but they typically don't have the best arch support. Here's a brand that changes that: EEGO Flip Flops were designed by a physiotherapist and podiatrist with the ultimate comfort in mind. They feature heel control and arch support to help reduce the strain on your arches while cradling your foot when it hits the ground. Men's sizes are available in brown, teal, grey, and black for $30.00 a pair. (Yes, they have sizes and colors for women, too, if you buy these for the man in your life and then realize you want a pair, too!)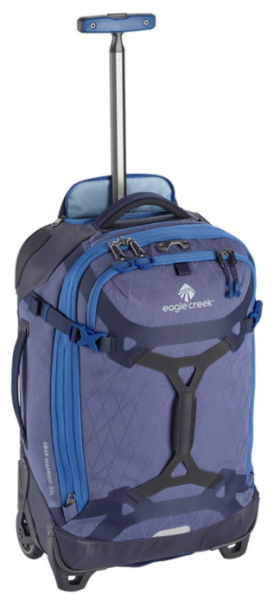 Whenever we fly, my husband insists on bringing just a carry-on with him whenever possible. He hates the idea of possibly having the airline misplace his bag, plus he's just not a fan of waiting at baggage claim. This newly upgraded Eagle Creek Gear Warrior Wheeled Duffel Carry On is the workhorse of any adventure. It's built with all the durability and features experienced adventurers have come to expect, plus it's still stylish. It comes in four different colors (one of which is really bold!) and retails for $249.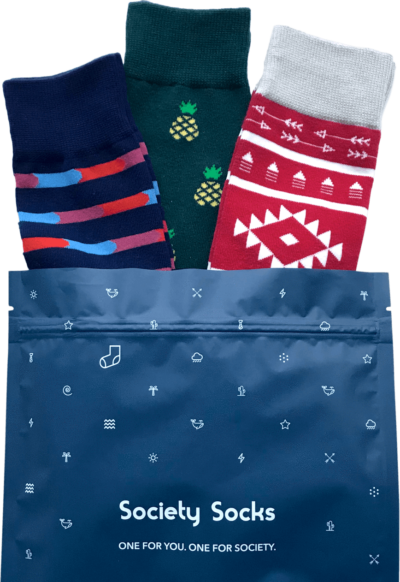 For the do-gooder dad, Society Socks keep your tootsies comfy and cozy while also helping out others. For every pair purchased, a pair is donated to charity. Considering one of the things most needed by homeless shelters – but rarely donated – is socks, you and Dad can feel good about your purchase. These unique socks feature creative styles with superior craftmanship for ultimate comfort. Individual pairs are available for purchase ($11/pair) as well as 5-packs ($49/pack), and you can sign up for Dad to receive two new pairs of socks mailed each month ($19/month). Talk about an upgrade from the standard "black socks for Dad" gift!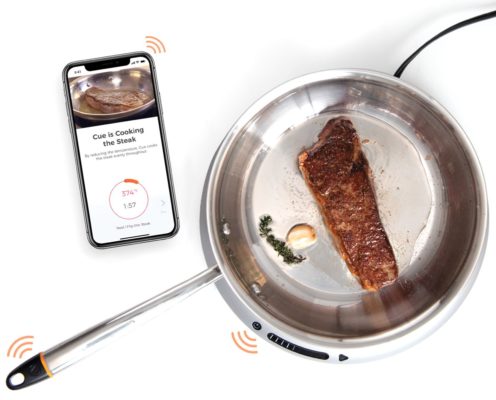 I love it when my husband cooks dinner, and my brother-in-law is also a fantastic chef! Whether you're a beginner cook or a seasoned chef, the Hestan Cue Smart Cooking System is reinventing the cooktop to make it super simple for you to create restaurant-quality meals at the touch of a button. It consists of a connected pan and induction burner that work together to maintain precise time and temperature control – no additional stove top required! Plus, there's a free app filled with recipes, tips, and tricks from chefs and culinary scientists with step-by-step videos for an effortless cooking experience.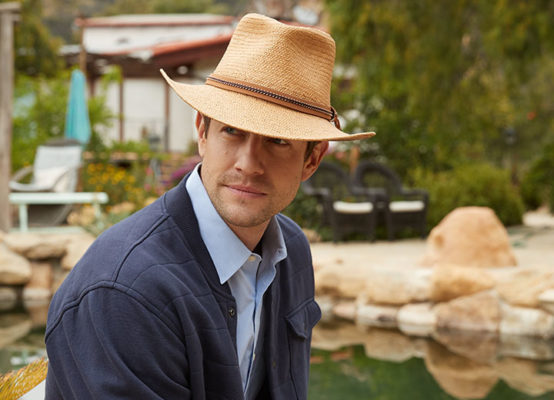 Oh, how I wish we lived back in the age of classy hats. Aren't they so fun? Tenth Street Hats has a wide selection of the most fashionable, high-quality travel hats designed for men (and women, too). Whether Dad or Granddad is into fedoras, safari hats, or even newsboy caps, there are plenty of styles to choose from. Several of the hats on their website have a 3D Virtual Try-On feature so you can see the hat from every angle before you purchase.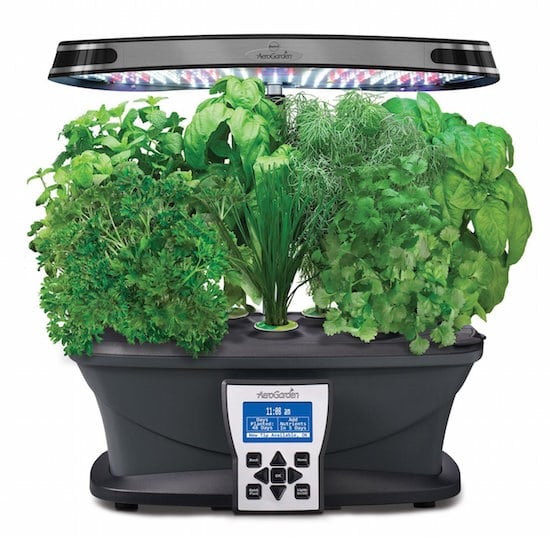 Sure, we've got nice whether right now, but for dads who love to garden, winter can be a looooong season with no gardening to do or fresh homegrown produce to enjoy. Once the weather turns to freezing and the garden has died, it's a bit depressing! Luckily, Dad can now grow veggies and herbs indoors all year long with the AeroGarden. This nifty device lets you grow fresh herbs, vegetables, salad greens, flowers and more in a smart countertop garden.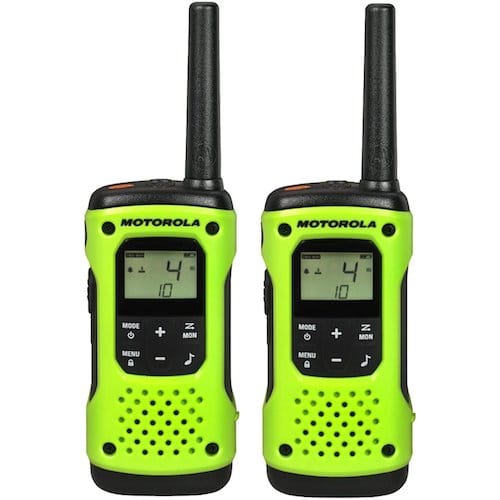 My husband loves being outdoors, whether he is playing golf, out on the boat or hunting with his buddies. When he is out of cell phone range, he uses a two-way radio. He loves the Motorola Talkabout T600 2-pack two-way radio, which sells for $79.99 on Amazon. These radios are perfect for when you are out of cell phone range wither on land or sea! The radios receive NOAA weather updates and alerts and they are completely waterproof AND they float! It also has a water-activated flashlight, which includes a white and red LED (to preserve night vision.)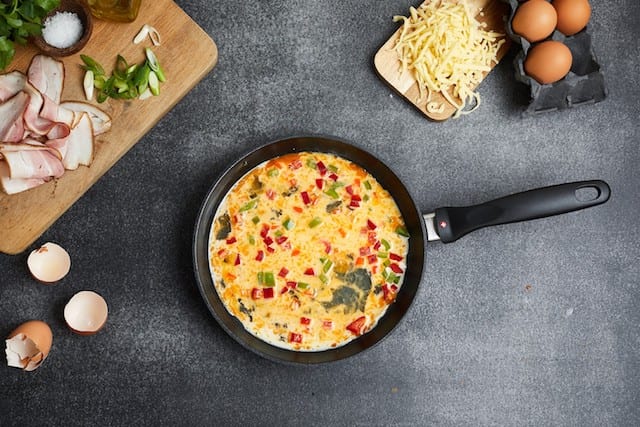 Does the man in your life love to cook? My husband has a few specialty dishes he loves to prepare for us. When he cooks, he loves to use his Swiss Diamond XD Non-Stick 8″ Fry Pan. This amazing pan is from the new line of cookware by Swiss Diamond. These new products get their amazing non-stick abilities from their real-diamond reinforced coating. They also have ergonomic handles, are durable and energy efficient. They sell for $84.95 without the lid and $114.95 with, on the Swiss Diamond website.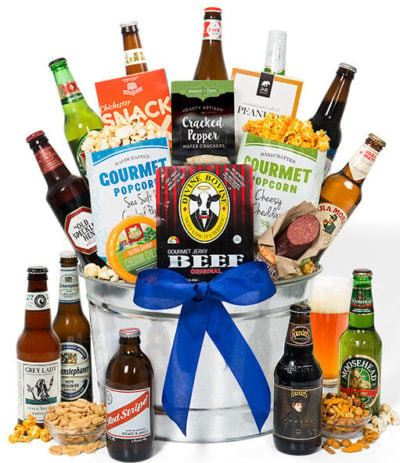 Last Father's Day I discovered something surprising about my husband. He loves gift baskets! His mom sent him a cool BBQ Gift Basket from GourmetGiftBaskets.com and he said it was one of the best gifts he had ever gotten! So this year, I decided to get him the Around The World Beer Bucket, which retails for $119.99. The galvanized bucket offers 12 bottles of beer from around the world like Red Stripe, Smithwicks Irish Ale and Guinness. The bucket also comes with tasty snacks like Beer Cheese by Northwoods and Summer Sausage by Hanover Smokehouse.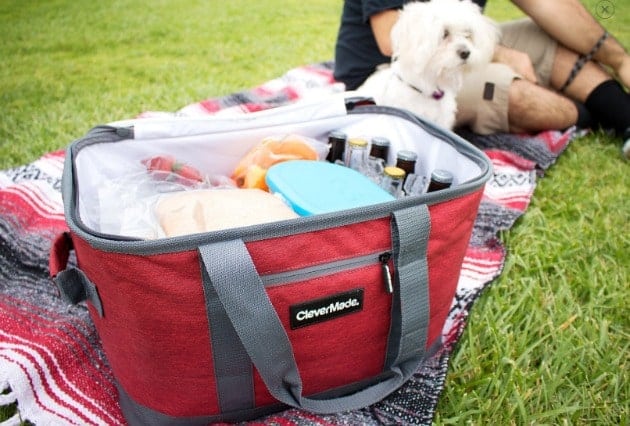 My husband loves to golf, be on the lake or spend the weekend camping. I found the perfect cooler to hold his snacks and beverages when he is on the go! The SnapBasket Cooler locks in the temperature to keep your food and drinks cold. it can hold up to 50 cans of your favorite beverage, and easily snaps into a smaller size to save space once the cooler is empty! You can purchase the SnapBasket Cooler for $29.99 and it comes in 4 color combinations.
Ask Dad what his favorite foods are and it's likely that lobster is on that list! Established in 1999, Lobster Anywhere has supplied live Maine lobsters and premium seafood to hotels, restaurants, and consumers all over the United States. Far from the "B-liners" found in grocery store tanks, live lobsters from Lobster Anywhere are taken fresh from the fishing boat, then immediately hand-selected and packed for overnight delivery. A sterling reputation, cultivated over three decades, guarantees that seafood will be fresh, distinctive, and delicious. Fresh Maine lobster may be the main draw, but Lobster Anywhere carries a wide variety of seafood to accompany their signature item. Lobster tails, chunk meat for lobster rolls, shrimp, appetizers—even desserts and sweets are on offer. Plus, they'll ship it right to Dad's door!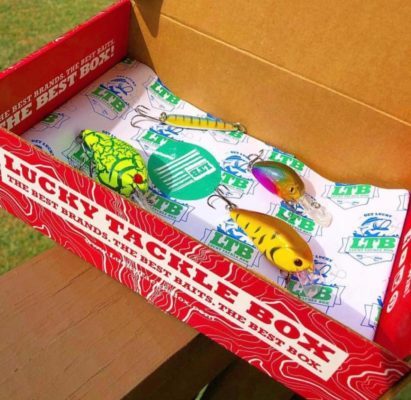 Not sure what to get the dad who loves fishing? I have the perfect gift! Lucky Tackle Box is the #1 fishing subscription box in America! You can can sign up and he will receive a monthly package full of the hottest lures, tackle and products in the sport fishing industry. They offer 10 different boxes, covering species like Bass and Walleye, Trout or Fly Fishing. You can purchase the boxes for a 1, 3, 6 or 12 month duration. You can choose from the Regular, XL or Tournament boxes, which range in price from $16.99-$46.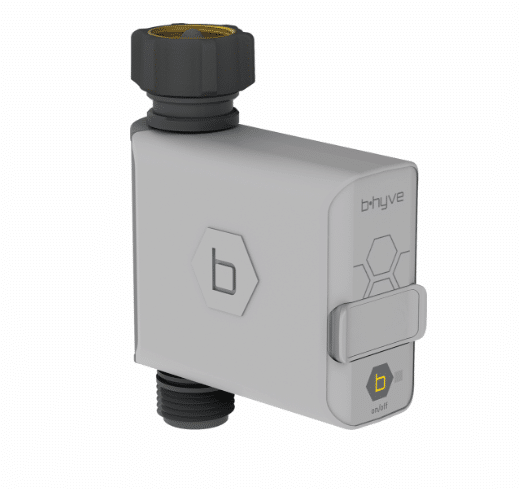 Watering the lawn or garden can be easier with the smart Orbit B-hyve Hose Faucet Timer. It lets Dad automate, manage and optimize the entire watering process all from his smartphone or using the device's smarts. Whether he is watering potted plants, container gardens or the lawn, B-hyve Hose Faucet makes it easy to control. It is the first and only smart, EPA WaterSense-certified faucet timer on the market, saving water while maintaining a lush landscape managed from anywhere with a cellular or internet connection.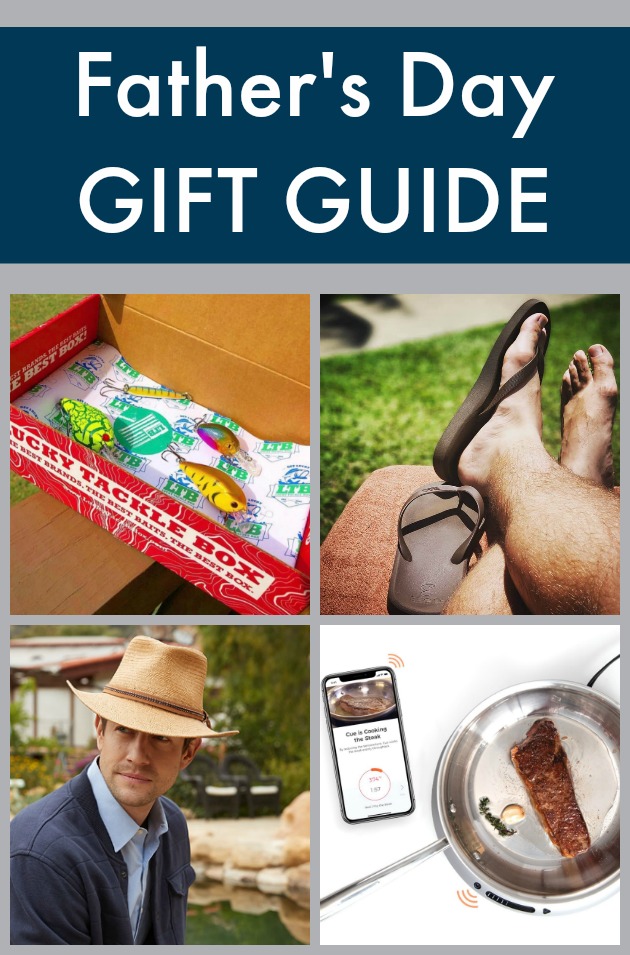 Which of these amazing products would you get the man in your life for Father's Day?