Whether dad loves the outdoors, tech, gardening or great clothes, you'll find something he'll love among these 15 Father's Day Gift Ideas.


I am finding it hard to believe we're already so far into Spring! That means Father's Day is literally around the corner! I have ordered my husband something from myself and also a gift from the kids.
I found his gifts from the amazing list of products below. If you need some gifting inspiration for Dad, shopping for Dad is easy with this Father's Day gift guide!
Father's Day Gift Guide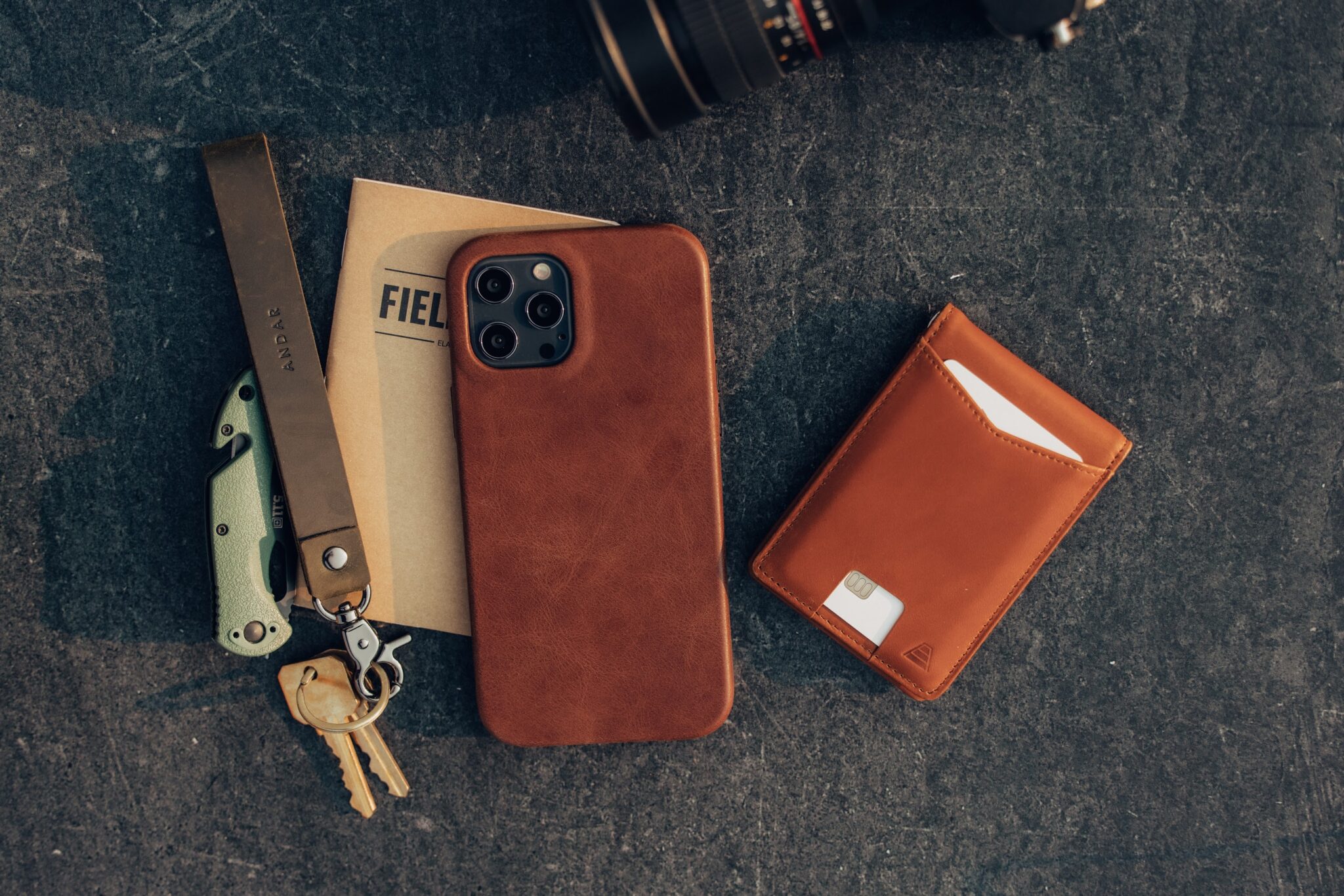 Dad can keep his cards, cash, and receipts organized with this natural leather wallet. Andar, based in Chandler, Arizona, seeks to offer high quality products to carry what matters.
Andar's The Apollo, provides quick and easy access to everyday cards while on the go.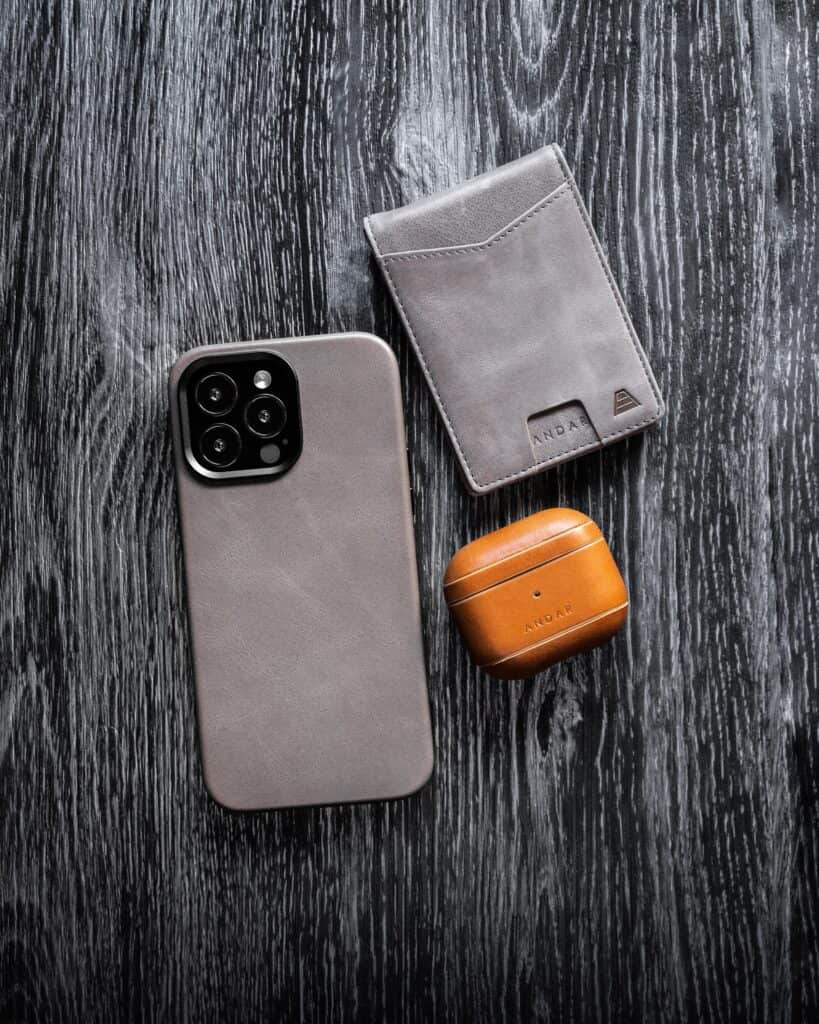 This wallet offers a sleek design with less bulk compared to its competitors. It includes five RFID protected card slots, which hold up to 10 cards, a money clip which holds up to ten bills or receipts, an ID pocket with a window, and a pocket with a retractable elastic pull tab to quickly access cards.
Not only is this wallet made of premium materials which are built to last, but it also comes with a one year warranty!
Dad can keep cool whether he's working in the garage, on a home remodel, or just about anyplace with the WORX 20V PowerShare 9 in. Cordless Fan.
Even though it's cordless, it also has an A/C power cord so he has the option to run the fan through an electrical outlet while charging the 20V Max lithium 2.0 Ah battery, or going entirely cordless. If cordless is his choice, the fan runs up to six hours at low speed, and up to two hours at high speed on a single charge, using the WORX 20V 2.0 Ah Max lithium battery.
Speaking of that WORX 20V 2.0 Ah Max lithium battery, it can also be used in the new WORX 20V USB Charger Adapter. The 0.25-lb. adapter has two USB ports that accept Type A cables, which are commonly used for charging both Apple® iPhones and Android cellular phones, as well as many other electronic items. You can find both the USB Charger Adapter and the Cordless fan at worx.com.
Dad can listen to his favorite music (or podcast) or easily stay connected to remote meetings with 1MORE SonoFlow OverEar Headphones.
The advanced noise canceling technology makes for a great listening experience and the 70-hour battery life is a huge bonus.
Here are a few of the other features he may like:
QuietMax™ Active Noise Cancelling Technology, allowing the listener to hear every note, subtle detail, nuance, and dynamic.
An impressive 70-hour battery life without ANC and 50-hours with 1MORE's QuietMax suite enabled, the SonoFlow provides endless tranquility for on-the-go convenience.
A Transparency Mode is also available to help listeners stay connected to the outside world.
5 ENC microphones that help precisely extract voices and amplify it to the user on the other line all while suppressing the ambient noise surrounding the wearer even on a windy day.
Weighing in at just 250g, making this light-weight headphone a pleasure to wear during long listening sessions.
3.5mm cable, allowing the user to stay connected to any device
And speaking of working, right now a lot more dads are working from home right now and finding work/life balance difficult. Here's a different way to put some balance into his work and help his health at the same time!
FluidStance's balance boards aim to combat the negative impacts of our sedentary lifestyles by increasing heart rate and energy expenditure without disrupting normal workday tasks like typing.
When Dad stands on these balance boards, his body's micro movements help to strengthen and stabilize the body, soothe stiff joints, burn calories and keep him feeling alert. In fact, research by The Mayo Clinic showed a 15% increase in heart rate and 19.2% increase in energy expenditure when users were on the boards!
Those handy-dandy craft and kit subscriptions don't just have to be reserved for kids – a Creation Crate subscription is a great way for Dad to learn more about electronics over the course of a few months or a year.
Sign him for the Upgraded Electronics curriculum and eventually he'll get to learn how to build and program this nifty Bluetooth Boombox! It attaches a speaker to a Bluetooth module that you can connect to your phone and play music. Subscription boxes start as low as $22.49 per month. This could be a great project for dads and tech-minded kids to work on together!
The Accell Block Mini is a compact yet powerful power station featuring a wireless charging stand for all compatible smartphones, 3 fast charging USB-A ports with total output at 4.8A, and 2 protected AC outlets with 300J surge protection each. My husband keeps this on his bedside table and uses it every night.
My husband LOVES his FlexiSpot desk! Check out our FlexiSpot standing desk review to learn more. It's a great way for dad to stand up rather than sitting in a desk chair all day.
Whenever we fly, my husband insists on bringing just a carry-on with him whenever possible. He hates the idea of possibly having the airline misplace his bag, plus he's just not a fan of waiting at baggage claim.
This newly upgraded Eagle Creek Gear Warrior Wheeled Duffel Carry On is the workhorse of any adventure. It's built with all the durability and features experienced adventurers have come to expect, plus it's still stylish. It comes in four different colors (one of which is really bold!) and retails for $249.
Sure, we've got nice whether right now, but for dads who love to garden, winter can be a looooong season with no gardening to do or fresh homegrown produce to enjoy. Once the weather turns to freezing and the garden has died, it's a bit depressing!
Luckily, Dad can now grow veggies and herbs indoors all year long with the AeroGarden. This nifty device lets you grow fresh herbs, vegetables, salad greens, flowers and more in a smart countertop garden.
My husband loves being outdoors, whether he is playing golf, out on the boat or hunting with his buddies. When he is out of cell phone range, he uses a two-way radio. He loves the Motorola Talkabout T600 2-pack two-way radio.
These radios are perfect for when you are out of cell phone range wither on land or sea! The radios receive NOAA weather updates and alerts and they are completely waterproof AND they float! It also has a water-activated flashlight, which includes a white and red LED (to preserve night vision.)
Does the man in your life love to cook? My husband has a few specialty dishes he loves to prepare for us. When he cooks, he loves to use his Swiss Diamond XD Non-Stick 8″ Fry Pan. This amazing pan is from the new line of cookware by Swiss Diamond.
These new products get their amazing non-stick abilities from their real-diamond reinforced coating. They also have ergonomic handles, are durable and energy efficient. They sell for $84.95 without the lid and $114.95 with, on the Swiss Diamond website.
Last Father's Day I discovered something surprising about my husband. He loves gift baskets! His mom sent him a cool BBQ Gift Basket from GourmetGiftBaskets.com and he said it was one of the best gifts he had ever gotten!
So this year, I decided to get him the Around The World Beer Bucket, which retails for $119.99. The galvanized bucket offers 12 bottles of beer from around the world like Red Stripe, Smithwicks Irish Ale and Guinness. The bucket also comes with tasty snacks like Beer Cheese by Northwoods and Summer Sausage by Hanover Smokehouse.
My husband loves weekend outings. I found the perfect cooler to hold his snacks and beverages when he is on the go! The SnapBasket Cooler locks in the temperature to keep your food and drinks cold. it can hold up to 50 cans of your favorite beverage, and easily snaps into a smaller size to save space once the cooler is empty!
You can purchase the SnapBasket Cooler for $29.99 and it comes in 4 color combinations. (I have to admit that I have monopolized this cooler in our house because it is SO handy and it stores away flat.
If dad is a meat eater, he'll LOVE a gift from Snake River Farms and Double R Ranch, the premier brands of American Wagyu beef, Kurobuta Pork and Northwest source-certified beef for over 15 years. Featured on the menus of the best restaurants in the world ranging from Michelin starred establishments to local business with an eye for extraordinary quality. At the table, Snake River Farms and Double R Ranch products impress with complex flavors, subtle sweetness and remarkable tenderness.
These Car Massage Shirts perfect for Father's Day are a super fun gift that gives Dad or Grandpa the gift of a comfortable shirt, plus an endless amount of massages! Not to mention, the kids will have a LOT of fun in the process!
Watering the lawn or garden can be easier with the smart Orbit B-hyve Hose Faucet Timer. It lets Dad automate, manage and optimize the entire watering process all from his smartphone or using the device's smarts.
Whether he is watering potted plants, container gardens or the lawn, B-hyve Hose Faucet makes it easy to control. It is the first and only smart, EPA WaterSense-certified faucet timer on the market, saving water while maintaining a lush landscape managed from anywhere with a cellular or internet connection.
I can't think of a dad that doesn't like comfortable shoes, especially shoes that are easy to slip on and off. Flip flops come to mind as an easy breezy summer shoe, but they typically don't have the best arch support. Here's a brand that changes that: EEGO Flip Flops were designed by a physiotherapist and podiatrist with the ultimate comfort in mind.
They feature heel control and arch support to help reduce the strain on your arches while cradling your foot when it hits the ground. Men's sizes are available in brown, teal, grey, and black for $30.00 a pair. (Yes, they have sizes and colors for women, too, if you buy these for the man in your life and then realize you want a pair, too!)
Let Dad dress in style with button down shirts and embroidered Bermuda shorts from Castaway Nantucket Island. Their styles are classic with updated elements for modern-day fathers. Their well crafted traditional coastal clothing has passed the test of time.
All of their clothing keeps love of the sea, sport, friends, and family in mind. Their embroidered shorts are what they are most known for and, in my opinion, both sharp-looking AND fun. Give Dad a few pairs along with a collection of their polo shirts and button-downs and he'll be looking fashionable all summer long.
Prepare Dad for outdoor fun with TikiTunes! This portable bluetooth wireless speaker has 6 hours of continuous audio play time as well as tiki-inspired LED flickering flame. It's perfect for backyard bonfires, camping, beach days, barbecues, and so much more! Learn more at limitlessinnovations.com.
Sure, the dad on your list may be the best dad ever, but does he really need a t-shirt that says that? Why not personalize it a little more by choosing a more subtle design that appeals to his interests? For eco-minded dads, Cinder + Salt has a whole line of men's t-shirts that make great Father's Day gifts.
There are lots of different designs for Dad, whether he's into nature, camping, video games, beer, or even cats! Besides the t-shirts, they also make long sleeve tees, hoodies, and more.
This eco-friendly clothing brand is committed to environmental activism and eco-optimism. Their apparel is hand-printed in the company's zero waste printshop and flagship store in Middletown, CT.
Cinder+Salt Coupon Code: Save 15% off your order when you use coupon code THRIFTYJINXY at checkout!
Let Dad turn his MacBook into a desktop with a Henge Docking Station! I use this on my own desk and it is the BEST THING EVER! No more need to have a portable MacBook and separate desktop! Just connect monitor(s), keyboard, mouse and you're ready to go!
Which of these amazing products would you get the man in your life for Father's Day?